The Family room is one of the most important rooms in any house since this is where everyone congregates, whether you have children or visiting relatives. In fact, if you ask me, I think this should be the best looking room in the house; somewhere that makes people feel at ease.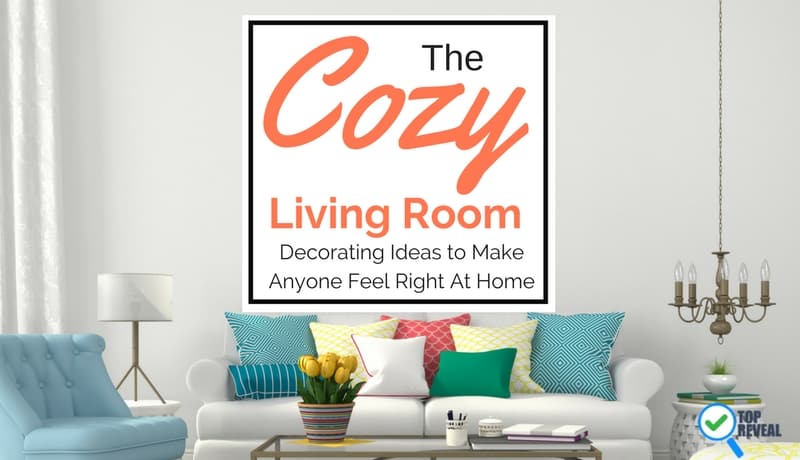 But how can you make this room look extra special? Well, there are lots of ways, and you'll find them all right here on my list of the best DIY family room ideas.
The Best DIY Living and Family Room Ideas
Staircase Photo Album- Start a Family Tradition

Via maryschannen.com
The mosaic of frames on a family's staircase is one of the most common things I see in anyone's home. But instead of using cliche frames and photos, go a little more creative. This is an excellent example of how to showcase what you're most proud of but actually make it attractive. And every year you can add to it with your favorite family moments.
The 3 C's: Comfy, Cozy, Color

Impressive Interior Design
The perfect color palette can sometimes make or break a space. This is a great example of how decor can work together in perfect harmony to create such a friendly atmosphere. Though keep in mind, light colors and small children have been at war since the beginning of time.
Big & Bold: Define Your Space

Source
The way your family room is set up depends on the size of your family. If you have a big one, consider getting an awesome couch like this one.
That way everyone can be comfortable; and when they're not there, you have plenty of space to be extra comfortable. Even perfect with some sofa-tables for placing your family photos.
"Hands-On" Elements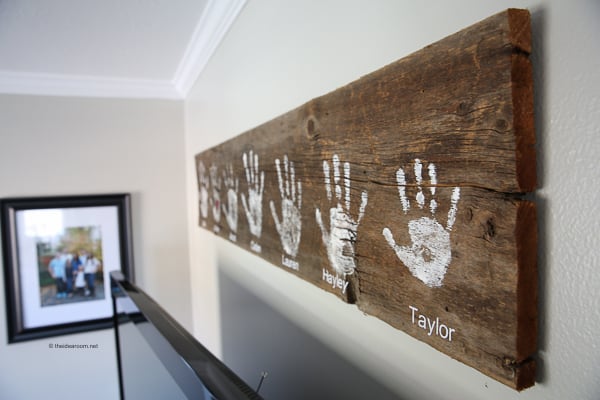 From theidearoom.net
Sometimes a family room is a family room because of the meaningful things you have in it. It's the details that really make people feel loved and welcome. This cute decoration is a project that your family can do together, and that will stay with you.
Organization Can Be Pretty

House Good
This is an ideal way to keep your entertainment center organized. The barn doors are great to hide the clutter when you have guests over (it's okay, we all do it). Not only do they look super classy, but also do you a great service in organizational appeal.
Make the Most of Any Room

Pinterest
Family rooms don't always have to be upstairs! There are some finished basements that look downright snazzy. They usually have lots of extra space for more than just couches and end tables; you can fit a whole wet bar down there. See how to clean your carpet effectively here.
Clever Dining Options

iowa girl eats
We all know how hard it is to sit on the couch, squished between your cousin and uncle, while trying to eat off of a flimsy paper plate. This ingenious yet simple idea is perfect for creating space and convenience.
Corner Craftiness

House Good
For those of you who have homes on the tinier side, but still like to entertain, this idea is for you. A great idea for organizing a smaller footprint is to make use of those corners. It's a great way to add decorative detail, but still, maintain all the space you can.
Create What You Need
I think it's safe to say that most family rooms probably have lovely picturesque windows. A great way to take advantage of that natural light is to install a built in. Now you have a cozy place to read a book or extra sitting space for the family.
Party Perfect
There's no real reason anyone wouldn't want a mini bar. Easily accessible alcohol? Yes, please. This is always a good idea for a family room, particularly as it can take away a bit of the pressure to physically entertain as guests can come and get their drinks as they please.
A Unique Spot With a Purpose
This is just one creative example of what you could do with the space under a staircase. Instead of wasting it, do something creative with it. This adorable reading nook is a good way to add some original personality to your home.
Wall Art You Can Use
In my house, board games were a staple when it came to bringing the family together. Sure it ends in arguments over the rules that no one reads, but it's always a good time. Now you can have them handy while also adding some colorful decor. Vacuuming up your living room is as easy as it can be.
Accent With Style
When it comes to making your family room look amazing, consider doing an accent wall. You can get as creative and crazy as you want with color or texture. Either way, it can really add to the decor in your home.
Style & Function
During the winter, having blankets around is a must. Instead of trying to messily organize them on the back of the couch, find a separate place to store them that's more convenient.
Rugs- Every Room's Must-Have Accessory
If your family is anything like mine, rugs are an essential part of any central living space. When the couches are full, the kids play on the carpet. It's just a simple way to warm the room and can also be used as an interesting and eye-catching piece of decor.
See how to cool down this summer with our standing fan and tower fan selection.
Feng Shui- Do You Believe?

postris
Feng Shui has become more and more popular with homeowners in recent years. If this is something you would like to practice, this is a good example of what to do! Stick to a color palette, be by lots of natural light, and reduce clutter, just to name a few.
Every Inch Counts
We saw the big behind the couch table you can eat on, but if space is an issue, consider this little one instead. You can use it for just about anything: tchotchkes, photos, lamps, a place to set your drink. It's just a super convenient little space to have. Warm your Living Room with this heater.
Fun Curtains Equal a Fun Time
Just like a really cool decorative rug, some eye-catching curtains can really bring a room to life. These modern striped ones are a great example of how to quickly make your home chicer.
https://www.pinterest.com/pin/849843392153347809/
Personal Tastes
When it comes to your family room, you can decorate it any way you want; because it's yours! Modern designs and rustic themes are all trendy, and they look beautiful but don't be afraid to think outside the box. You could make a family room as unique as this one. One can easily clean the floor with the broom.
Steampunk- Now a Style
Are you a fan of steampunk? Then the industrial look is for you. This is just one idea; there are endless possibilities when it comes to making your house look more mechanical.
These are just some of the ways you can change or spruce up your family room. I think this is important because it's where memories are made. You have so many different ideas and styles to choose from to create the most functional room in the house. Did you enjoy reading this article? We always look forward to hearing from you!