Finding reliable, informative information on your household needs can be harder than hitting the lotto. Fact is, the Internet is flooded with so-called "experts" who are anything but. They either don't do the right research, or are paid to endorse certain products and companies, leaving readers with wrong or flat-out biased, information. Which is why we put this site together.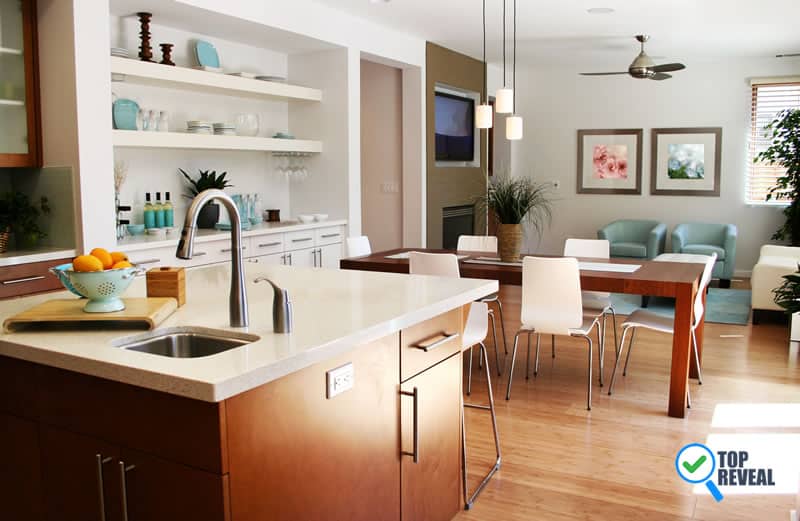 We here at topreveal.com are here to give you information you can trust, in a way that is both educational and fun. Our site is dedicated to keeping you up-to-date on running and maintaining your house. From kitchen gadget and tool reviews to how-to-posts on cleaning, you'll find information you can trust- that's our pledge to you.
Between us, we have over 20 years' experience as consumer advocates and can help you in various areas, including gadget maintenance, recipes and how to choose the right products.
We work for you, our readers, and no one else. No paid sponsors, so you know when we say something, we mean it. Best of all, we are passionate about what we do, and love finding and sharing tips and tools that can help make life easier.
Never worry about wasting your money ever again, because we'll help you avoid buying a product that isn't perfect for your home.
Alyssa Winters – Chief Editor
Hi, my name Alyssa Winters and I'm here to lend you my knowledge and advice about home appliances, kitchen gadgets, baby gears, and more. As a consumer advocate and mom I have years of experience testing equipment and recipes, and now I'm going to share what I've learned with you.
More importantly, I'm passionate about food and the tools necessary to make tasty meals, which means I go above and beyond to ensure I only endorse the best. I'll help you create delicious treats you and your family will love and I'll make sure you have a good time doing it.
Kate Evans – Senior Editor
Hello there! I am Kate Evans and I will be assisting you in choosing only the best products for your home use. As a mom, I am very particular as to only purchasing the most reliable appliances, gadgets and equipments that are surely safe and purely functional for me and my family. Thus, you can rely on the fact that the products I recommend are the best, essential and of the highest quality.
Furthermore, I am going to give you tips and advice on how to maintain and care for your wonder gadgets so that they will remain to be of the best use for you.
Tracy Anderson (Junior Editor and Social Media Manager)
Tracy Williams is a budding writer and public speaker who is crazy about cats and loves immersing herself in pop culture. Tracy has grown up with cats (and a few dogs) her entire life so she really gets what makes these unique creatures so lovable and has lots of interesting insights on how to handle them.
Although she has a fondness for all animals cats hold a special place in her heart ever since she found a stray and partially-blind kitten when she was 7. As an owner of 2 American Shorthair cats and a Himalayan she is constantly learning new things and picking up useful tips to share with all of you. When she's not too busy writing you can find her curled up with her furry friends, Mocha, Nisce and Hazel as she reads a book or catches up on some HGTV.
She has a close-knit family and 2 little boys of her own that she loves being out and about with, which explains her need to nurture everyone around her. She has spent a lot of her time helping out others by volunteering at several soup kitchens in her area. More than anything, she loves connecting with other people and sharing her views and insights on everything from cooking and behaviors to movies, novels and psychology.