If there is one thing that is a must in my kitchen, it's nonstick cookware. From sauces to French fries, a good set can mean the difference between flipping burgers and scraping them off the pan in crumbles.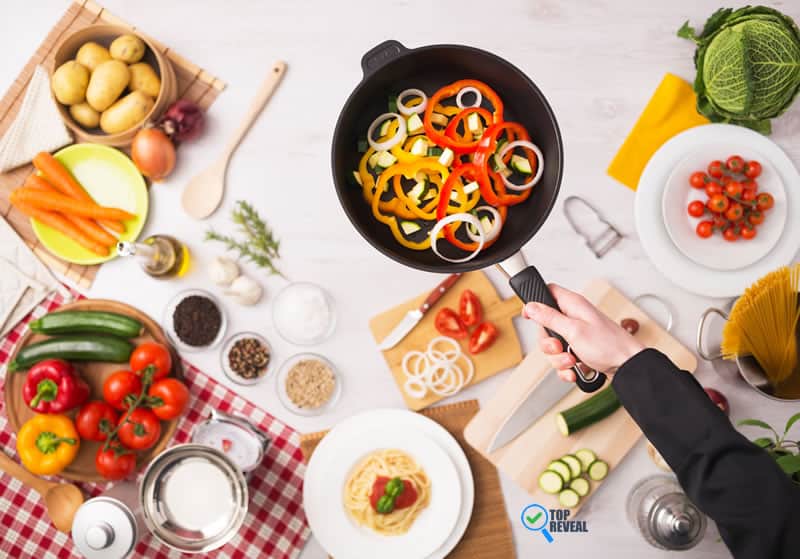 Problem is, finding a good set can be tricky. Obviously, you want cookware that will have food sliding off of it and is reasonably priced. But HOW do you find that? What should you look for? What are the essential features?
Well, I'll tell you because after years of burnt chicken and the smoke alarm blaring, I've learned what you need and what you don't. My top 5 nonstick cookware countdown is not only an in-depth look at the 5 best sets on the market, but a complete buying guide.
I'll give you price points, cooking tricks, maintenance tips and more, so the only thing you'll burn is the toast (I can help you with that too in another article).
Read moreDazzle and Delight with these Top 5 Best Nonstick Cookware Sets (2020)