One of my favorite spots in my house is the kitchen, which is why keeping it clean and tidy is a priority for me. And I know that a couple of you share this feeling as well.  Which is why I'm going to let you in on a little secret: having the best kitchen trash can makes all the difference when it comes to keeping your kitchen in tip-top shape.
I know that many of you are wondering why I believe a garbage can makes such a big difference. You're probably saying: "they are just trash cans, right?" Their only purpose is to keep all those specks of dirt at bay."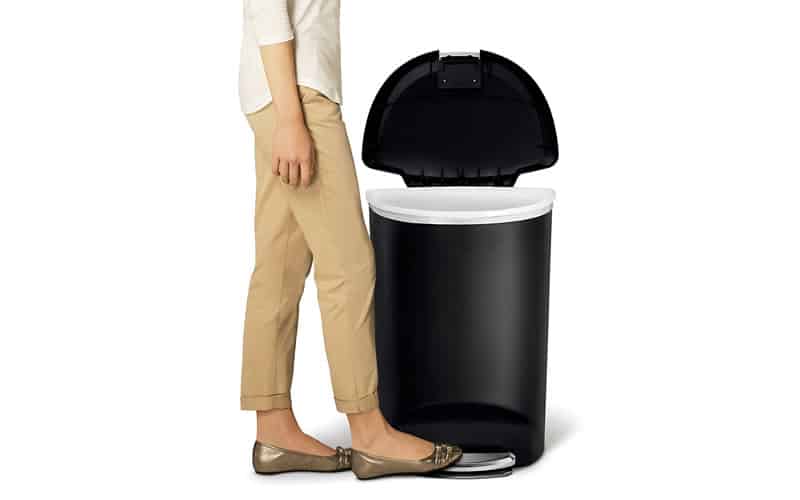 Well, that is where you're wrong. A good kitchen trash can is necessary to handle the amount of garbage that you throw away on a daily basis if you hope to keep a mess-prone place like the kitchen spotless.
When choosing the best kitchen trash can, you need to get rid of the age-old idea that these things are not worth your money. Innovation comes with a price, and that applies to garbage cans, too.