If you haven't checked your Advent calendar recently, the holidays are quickly approaching. Stores are  filling up with panicked mothers, aggressive barging hunters, and shoppers you want to call, "cotton headed ninny muggins." We know, we understand, and we feel the same way. In order to keep you from pouring a bit too much Smirnoff in your eggnog, we've devised a list of Star Wars R2D2 Holiday gifts, which are great for those young and old.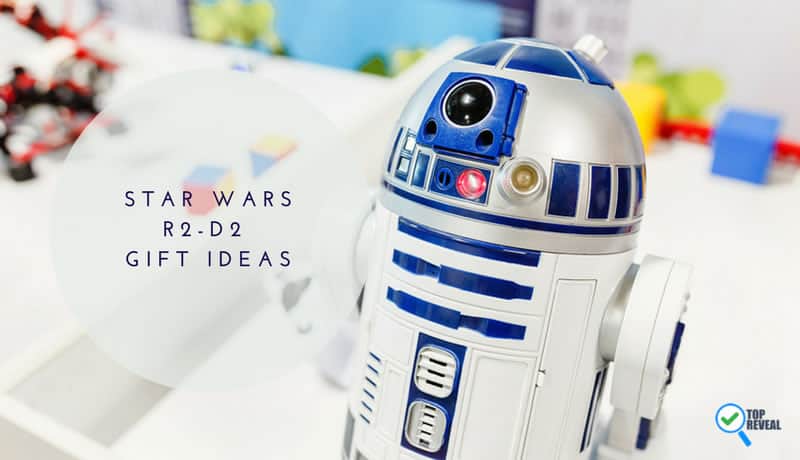 Giving the Perfect Gift
In the hustle of the holiday season, you may have one thing on your mind. "Let's get this done." But are you really showing your loved ones how much they mean to you? You rush and give your 6-year-old nephew a gift card. Maybe you are still trying to recover from the year you gave 15 years sober Uncle Bobby an expensive bottle of Brandy.
Which is what a cool Star Wars gift featuring the funny and lovable  R2D2is the way to go, especially with the latest movie coming out. Kids and adults will feel the force when they open one of these presents. Original, fun, and made to please, these gifts will work for anyone on your list.
R2-D2 Holiday Gift Ideas
Don't Just Play With a Droid, Build a Droid!
Love Star Wars and electronics? This is an awesome gift for anyone loving the comeback of the recent Star Wars series. With this kit, you can build your own operable droid! Included in the kit is all electronic blocks for powering, droid parts for building, batteries for powering and free app for more fun!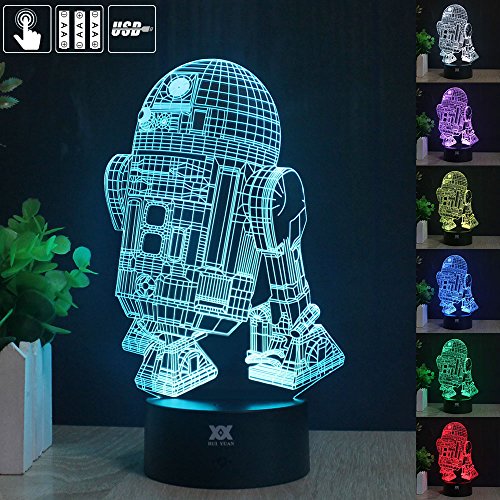 Every room needs a light, so why not get this really cool one featuring everyone's favorite robot, R2-D2.  This LED lamp looks great in a kid's room or man cave and can glow in a variety of colors, so you can use it as a night light. There's a smart touch button so it's easy to operate and the design is something you won't find anywhere else. Oh, and the 3D look is mesmerizing.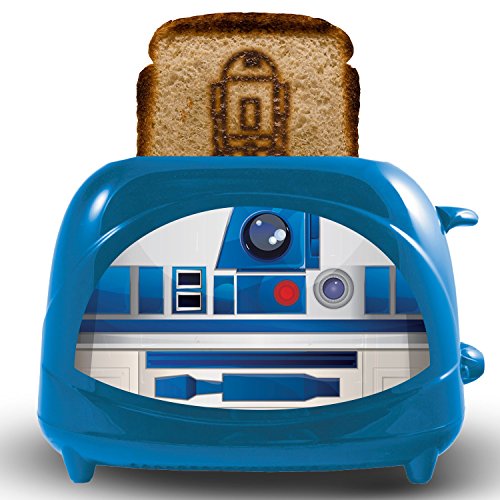 Everyone will be fighting over this gift, and really, who could blame them. Not only does the toaster have R2D2's face on it, it makes an imprint of hi,m on your toast! Imagine how easy it will be to get your kids to eat rye toast with this beauty. It comes in a pretty blue color and it's not just for toast. It can be used for waffles, English muffins and even for defrosting.
This is one of my favorite gifts on the list due to it's versatility and great design. Made to resemble R2D's head, this Bluetooth speaker pairs with almost any phone or tablet, so you can play music and dance around the house for hours on end.
High socks are all the rage these days, so why not get these super fun pair for your teen or tween? Soft, stretchy and durable, they won't slouch or fall when your kids move around, They are easy to wash and are officially licensed, so even adults will want a pair for their collection.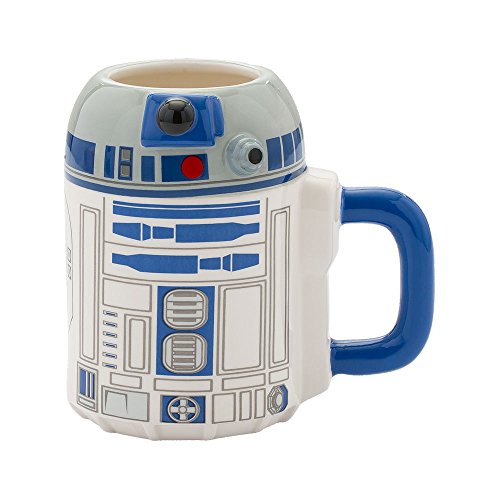 Know someone who loves coffee and Star Wars? Then wrap this up as their stocking stuffer or white elephant party. This ceramic mug features a custom design and the ceramic material allows it to retain heat, keeping coffee piping hot for longer. It's also microwave safe if you need to heat up a fresh cup or even soup. A nice gift for a co-worker.
You are not always going to get gift giving correct, but your odds are higher when the gift is perfect for everyone. With these cool Star Wars R2D2 gifts, you are sure to make everyone on your list feel merry and bright. The most important part of giving is making sure the receiver knows you were thinking of them. These presents do just that, letting your loved ones know you went the extra mile. You have given them something they can now enjoy for years to come.