What is it about drums and drummers that scares people to death? One of the most intimidating threats you can make to the parent of a toddler is to give the gift of a drum set. And yet, where would any band or orchestra be without them? Their musical cadence and steady beat help hold the group together.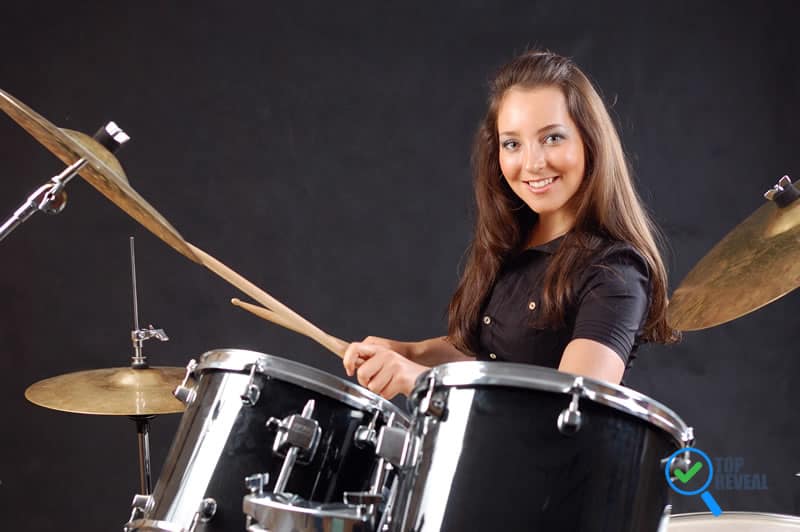 Pa Rum Pa Pum Pum… Holiday Fun
Maybe you have a friend or loved one who is a rhythmic maestro, a cadence engineer, or a percussive prodigy. Wouldn't it be great to get them something this holiday season that really fuels their passion? This article highlights some of the best gift ideas for the drummer in your life. Whether you know anything about the fine art of the beat or not, you will find something here that will get your drummer's heart pounding.
Birthday Beats
When buying a gift for your favorite percussionist, you should think about what kind of gift you want to give. It can be something to help them in their craft, like sticks or mallets. Or maybe something unique and fun to identify them as a tempo talent, or a purveyor of pulse, like a hat or shirt. Whatever direction you choose to go, there is probably something on this list of the best gift ideas for drummers that will really pound their timpani.
Gifts to Excite the Beating Heart of a Drummer
Every drummer needs a pair of good drumsticks. Although you may not have thought about it before, you can have a pair of their favorite sticks laser engraved. You can engrave their name, or the name of the band, or commemorate a special event or concert. You can choose from a variety of fonts and styles. These make a great gift and shows your favorite percussionist how much you care.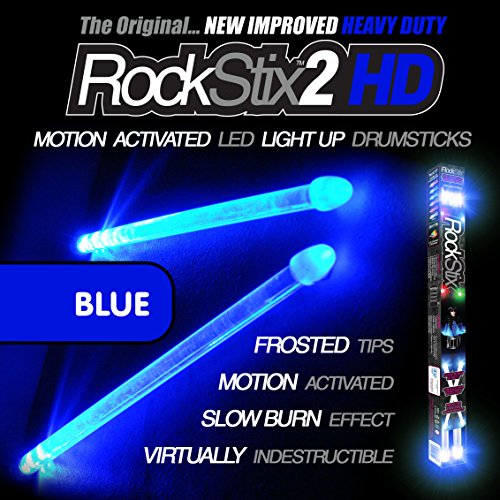 If wooden drumsticks seem a little to pedestrian, how about these ultra-bright LED drumsticks from Rockstix? They come in a variety of bright colors, like red, blue, orange, and purple, and are made from a strong poly-carbonate, like they use in riot shields, so you know they'll last. They can be programmed for a variety of effects from every beat to slow burn fade. These are great for marching bands or individual performers, and they appeal to amateur or professional drummers alike. Light up your drummer's life with these bright drumsticks this year!

When you play with a band, especially a rock band, it is critical to be able to hear the other performers. This can really be a challenge for drummers, who are often isolated behind plexiglass or far from traditional monitors. These noise-isolating in-ear monitors are perfect for any stage venue. They have great quality and power output. They are comfortable to wear and secure, so they stay put during a set. They come with a protective case and 6 sets of silicone ear tips. Your drummer's ears will thank you over and over for these.
Let's face it, air drums are as fun to play as air guitar, but we are living in the digital age, so why not unite the two? Aerodrums is a drumset constructed of sensors and hooked to your Playstation. It tracks where you hit (if there were actually a drum there) and makes the appropriate sound. With headphones, it can be completely quiet to others in the room, while the drummer can practice to his or her heart's content. The kit comes with two drum sticks, two loops for foot pedals, and a donut shaped lamp with a lens and USB plug. That way you can drum late into the night and never wake the neighbors.

Drummers keep the beat, but how do they know what beat to keep? What should the tempo be? How fast or how slow? Enter the Soundbrenner pulse vibrating metronome you can wear on your wrist. No matter how loud the crowd, with this ingenious device, you can feel the beat. It's a vibrational metronome that is 7x more powerful than the vibration in a smartphone. You can even create custom rhythms and time signatures. Put together a set list and never miss a beat!
Keep your favorite drummer stylin' with this awesome t-shirt design that depicts a set of drumsticks and the moniker, "Weapons of Mass Percussion." It comes in a variety of sizes and colors from Capital Ts. It's made from soft, 100% cotton and is sure to please even the pickiest percussionist.
For something unique, how about a traditional log drum by the Timber Drum Company made from Tennessee hardwood right here in the U.S.A. This beautiful drum plays six distinctive warm wooden tones and comes with a set of rubber mallets. This is a great ides for drum circles and classrooms because of its deep earthy tone. It's simple and easy to use, with no musical experience required!
Don't let your percussionist's home or office suffer from lack of style. This is a set of four art prints that will make their walls just pop. Based on original patent artwork from 1909 – 2000, these prints are truly a sight to behold. Penned by award-winning artist Norm Lanier, these 8 x 10-inch drawings are printed on Crystal Archive paper that will last for years to come.
As you can see, there are some great gifts for your drummer, whether he or she is young or old, professional or amateur. These are just some of the great gift ideas that are sure to please everyone from the most radical rhythms to the most demure drummer. Check your local music store or online outlet to find these and more great gifts for the drummer in your life.