In the United States, over 30 million people have diabetes. That adds up to nearly 10 percent of the population. Since that is the case, you probably have someone with diabetes on your shopping list. You can't give cookies or candy (at least, you shouldn't) so what do you give?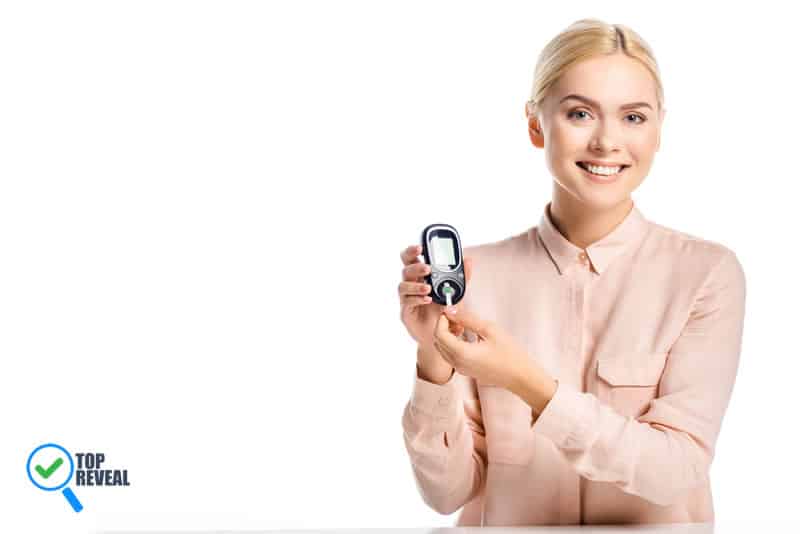 How do you show your love and support in a personal, yet helpful way? This article will give you some of the best gift ideas for diabetics, whether it's for birthday, Christmas, or any other special event.
Spread Some Holiday Cheer to Those With Diabetes
In one sense, buying a gift for someone with diabetes is no different than buying a gift for anyone else. You can get a shirt or sweater, and the person's health would not really be an issue. But it is also true that there are some gifts that a person with diabetes would appreciate more than others.
These include gifts to help them track their diet, eat healthier, and live better. While gifts like these would be good for many people, they are especially appreciated by the diabetic on your list because it shows how much you care for them and their long term health.
Diabetic Gifts That are Better Than a Cake
Gifts like these are not just for the holidays. They are great for birthdays or special anniversaries or events. They are gifts that show you care, and that you know them well enough to get them something they can use, rather than just another knick-knack.
Types of Gifts
But what kinds of gifts are out there? There are gifts to help them stay fit, gifts to help them manage their disease, and gifts to help them understand their condition better, so they can live a long, healthy and fulfilled life. The following list offers some suggestions and advice for some gifts that might be just what you are looking for this holiday season.
What to Buy? 10 Gifts For Diabetics
Many of us are geared toward giving food during the holidays, but with a diabetic, it becomes much more complicated. This gift basket takes out all the guess work. It includes a wonderful assortment of sugar free candies, cookies, and snacks just right for munching with a great movie. And it includes a branded tote bag to stash your holiday goodies or to take them to a friend's house for optimum video enjoyment.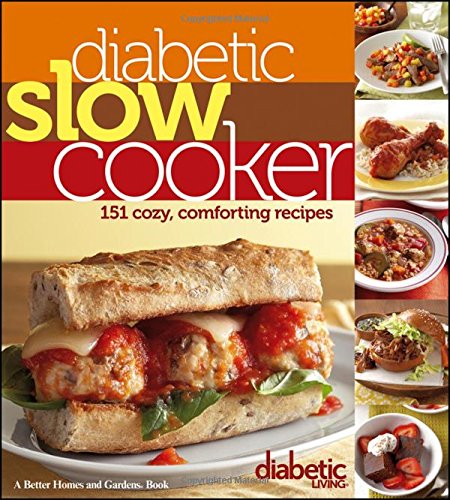 Slow cookers have become extremely popular because they allow you to prepare your meal in the morning and come home to a fully cooked dinner. But cooking for a diabetic is different than cooking for most people, so the good folks at Diabetic Living magazine have put together this collection of over 150 healthful and delicious recipes specially designed for the slow cooker. It is the perfect gift for today's busy lifestyle.
Many of us live our lives on our feet, so why not show them some love? These compression socks by SOX improve blood circulation to help reduce the buildup of lactic acid in feet, legs, and calves. They are the #1 recommended compression socks by doctors and trainers. They are great for athletic, travel, or daily wear. So, why not fill your stockings with SOX this year?
Another great gift basket idea is this one from the Gift Basket Gallery. It is filled with a wide variety of sugar free and diabetic safe snacks so your friend or loved one doesn't have to feel guilty or left out this holiday season. It has everything from chips and snack mix to candies and cheese spread. It's a healthy way to spread the holiday cheer.
Just when you thought you'd seen everything, a company like The Right Cup comes along. Lots of companies are making water additives with flavors and colors, but The Right Cup changes the CUP! These plastic cups don't add anything to your water. It is just as pure as ever. What they add is a smell. When you smell the odor of fresh fruit, it fools your tongue into tasting it. The cups come in six different varieties. No more adding flavors or worrying about too much sugar. These are a great gift for those who want to give something a little different.
For the perennial snacker in your life, this variety gift basket by Oh Nuts! May be just the thing. Everyone knows that seeds and nuts are a great source of vitamins and protein, and this assortment has something for everyone. All varieties are freshly roasted and certified Kosher. It's a great super-food gift basket for those who are health conscious, and it comes in a sturdy wooden tray.
Sure, you could get them a regular T-shirt, but why would you? This clever shirt raises diabetes awareness while not being heavy-handed. It comes in a variety of colors and sizes with the slogan, "I'm so sweet, I need insulin." It gets the point across and helps people understand that this disease affects people from all walks of life.
If your diabetic friend likes to travel, and hates the hassle of trying to keep all their supplies organized, this special diabetes travel case is made for them. It has a spacious interior with lots of room for things like glucose meters, lancets, vials, pills, and much more. The hard shell exterior is wrapped in vinyl with a zipper closure. It is roomy inside, yet small enough to toss into a suitcase, backpack or purse. This is a great option for the diabetic on the go.
So don't let the specter of diabetes loom over your holiday giving. Use your creativity and take a page from our book to find some of the best gift ideas for people with diabetes. These are great ideas, whether for Christmas, birthday, or other special event. Show the diabetic in your life that you can be sweet without being hazardous to their health.