The only thing more frightful than the weather this time of year is shopping for the perfect gift. Whether you need a gift for your spouse, mom, grandpa, coworker, kids, secret Santa, new love, or anyone else, it can be beyond stressful finding the perfect present. But not to worry because we've rounded up something for every person in every category and every budget for our Ultimate Christmas Gift Buying Guide 2017.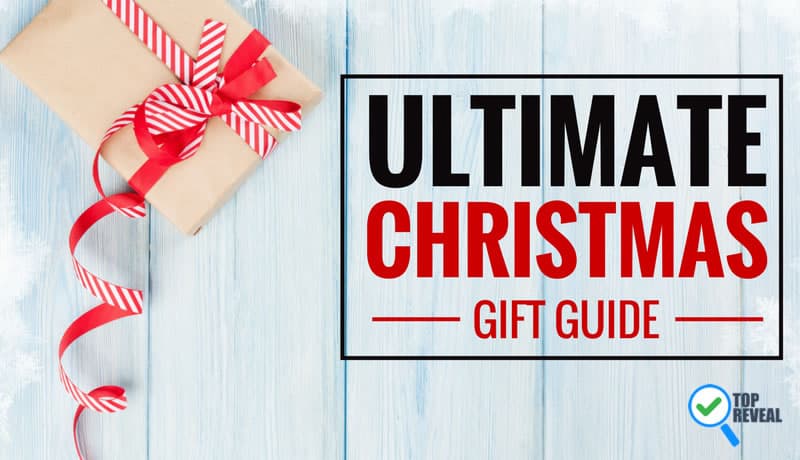 We put everything into categories and giftees to make it easy to find what you need and threw in some great buying tips too. Happy Shopping and Happy Holidays!
Before You Buy: Shopping 101
Before we get into the various gifts for different categories there are some things you need to consider, regardless of who you're buying for. Here's your checklist:
Know Your Budget: Before you shop decide how much you want to spend and stick with it; not only will it prevent buyer's remorse, it will help narrow your focus and make it easier to find what you're looking for.
Know How To Save: yes, there are sales everywhere, but you can save even more with the right apps and coupons. If you shop online an extension like Honey will automatically find savings for you; also, if you shop at Target or Amazon, you can get exclusive deals using their apps, online and in-stores at times.
Know Your Stores: You're not going to find quality electronics in an art store or the hottest kid's toy at Macy's. My point? You need to know what places carry what items, otherwise you'll spend more time looking than finding.
Ultimate Christmas Gift Buying Guide 2017
Now, by category and recipients, are gifts for everyone on your holiday list; there may even be one here for you!
Stocking Stuffers
Looking for a cool stocking stuffer that's not useless or an inexpensive gift that looks like it cost more? Here are some great options:
The only thing more adorable than a book full of babies is this book full of puppies. Great for book and puppy lovers, they'll be ooh-ing and aahing the minute they open it.
Because who doesn't love a fresh baked bagel and cream cheese? A tasty and fun gift!
Put this in any kids stocking and we guarantee they'll love you forever; or at the very least until next Christmas. And the best part is this "toy" whch relieves stress, is also great for kids with special needs.
Tis the season to spread peace and love- and this gift does both! Anyone who has a green thumb, or needs to grow one, will get immense pleasure from this mini garden- which can fit anywhere!
Makeup that doesn't smear or run? That's a gift for any girl any time of the year.
Best Holiday Gifts Under $30
These earbuds are small in size but huge in terms of sound and quality. Great for teens and workout fanatics, they stay put whether you walk, run or dance in the rain.
When it comes to tech gadgets, anything under $30 is a score; this wireless speaker packs a punch, and all for a bargain price.
If you know someone who travels a lot or is always on the go, this mug is a treasure. Perfect for coffee, hot cocoa, or some spiked eggnog, it's durable, lightweight and keeps everything warm amd fuzzy.
Holiday Gifts For Her
Whether you're looking for a gift for your wife, new girlfriend, or bestie, we have a present they'll love. And don't worry, we also have suggestions on which gift is best for which girl.
If you want a gift to show your love or one that has sentimental meaning this handwriting bracelet will definitely tug at her heartstrings. You can write I love You, Best Mom, You're My Everything or anything else that comes to mind to let her know how you feel. Great for wives, mom's, or, if you want to be creative, have your kids write a message for mom in their little handwriting.
Cozy Reader Club
Books are a luxury these days, one many women still appreciate. A year sebscription for a boss, neighbor, or friemd will be truly appreciated!
For your sister, friend, or co-worker, these clever soaps smell decadent and will leave her feeling silky smooth. Oh, and she'll get a kick out of the cool names.
If your wife, mom, or anyone else loves fresh-brewed coffee rich in flavor this is a sweet present to get. It's easy to use and delivers robust flavor- take that Keurig!
If your sister, friend, or wife needs something a bit stronger than coffee after a long day or loves to entertain, this eye-catching bar set is the one for her. It's funky, girlie, and will help her shake up a mean margarita or cosmo.
Every girl needs Alexa in her life, whether it's to stream music, learn a new recipe or control the smart gadgets in her life. Great for teen daughters, girlfriends, spouses, or anyone else, the Dot is small, easy to use, and will help her get through the day with a smile on her face.
Gifts For Him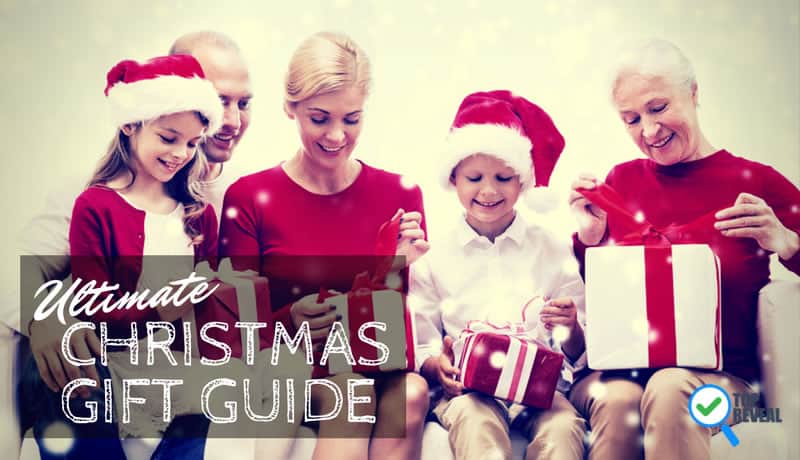 Guys may seem simple, but they are some of the hardest people to shop for. Gifts usually are either boring, too expensive, or not personal enough. But not anymore! We got some great gifts for your husband, dad, brother, uncle, or any other guy you love (or at least like!)
DIY Carne Asada Kit
If you know a guy who loves to grill (who doesn't?) This cool kit has everything he needs to chef up some tasty, succulent meats that are perfect for tacos, rice and more. And hey, if you're lucky he'll share some with you! Great for your dad, hubby, or friends.
Nintendo is a true classic and with these cool updates teens today can enjoy it just as much as we did as kids. And you can always sneak and play once their asleep.
For the guy who loves to sing in the shower or jam while taking a swim this waterproof, Bluetooth speaker from JBL is fun and has great sound quality. Makes a great gift for your husband, boyfriend or brother.
A Wall Clock
This ultra-cool throwback clock is perfect for any guys office or man cave. It's nostalgic and personal without being too mushy.
Tech lovers, or guys who love to watch sports, movies, and more will definitely benefit from the Roku Ultra. It streams from just about any service, from Netflix to Pandora and has a voice remote so he never has to leave his couch. The ultimate man cave gift.
The Best Tech Gifts
We all know someone who loves gadgets, so we rounded up some of the hottest devices of the season. These gifts are great for individuals, families, guys, girls, or anyone else who loves to tinker.
Bluetooth speakers are fun but can be a bit expensive, but not this one. Not only is it under $100, it delivers booming sound that is clear and crisp, making it an instant must-have for music lovers.
For the true tech/camera lovers, this drone has it all and works for beginners and advanced users. Takes stunning outdoor photos and is packed with smart technology.
Looking for an Alexa device that has exceptional sound and is waterproof? Then this is the speaker to get. Sure, it's a bit pricey, but it's more than worth it, as it can control all your smart devices, stream, find you a good restaurant and more- all while getting wet!
One of the hottest toys of the season just got a whole lot hotter thanks to the addition of games like Super Mario Odyssey and Zelda: Breath of the Wild. Great for kids or any adult who's still a kid at heart.
Sexy and smart, this watch from Garmin can do it all, tracking heart rate, stress monitoring, receiving messages, and more. Best of all, it looks like a traditional swatch, giving it a polished look that works in any setting.
Here's a quality tablet that features Alexa and costs under $100; and there's also a kid's version with a durable case and 2-year warranty if it drops!
Fun Gifts
Need something fun for a niece, friend, or anyone else? Here are some gifts guaranteed to make whoever you give them to smile. Think grab bags, white elephant parties and more.
Escape rooms are all the rage and now you and your friends can solve the mystery at home with the game version!
Who says you can't play with your food? These dice let users come up with fun, unique dishes. Use them in a group and have fun taste-testing!
Anyone who loves to cook will love to chef it up using this throwback set-up. Think old school design with new-age technology, so they get hot, fresh food and coffee in minutes.
For your boss or co-workers, this 3-in-1 station makes a fun, yet useful gift. Has everything they need to stay connected and organized.
The Best Culinary Gifts
We already had a few, but for serious home chefs, here are our top 3
No kitchen is complete without this mixer from KitchenAid. It has so many attachments (some sold separately) that you can use it to make a cake or pasta from scratch! Pricey but awesome.
The Instant Pot is part steamer, part ricer, part convection oven and part everything else. You can cook, steam and even cake in one of these- in half the time of a slow cooker.
Fried food that's good for you? Is there any better gift to give? We don't think so and neither will whoever is lucky enough to get one.
So, there you have it, our Ultimate Holiday Gift Buying Guide 2017. We hope you found what you're looking for and that our guide makes your shopping experience a merry one this year!