The holiday shopping season is in full swing and I don't know about you but for me, this is the year I find gifts that are cool and unique, without losing my mind or committing a crime. No more fighting crowds to get that big ticket item everyone wants or getting stuck giving another sweater. Nope, this year I've found a bunch of gifts that are fun, tech-savvy and break the traditional mold; and, in the spirit of giving, I'm going to share them all with you!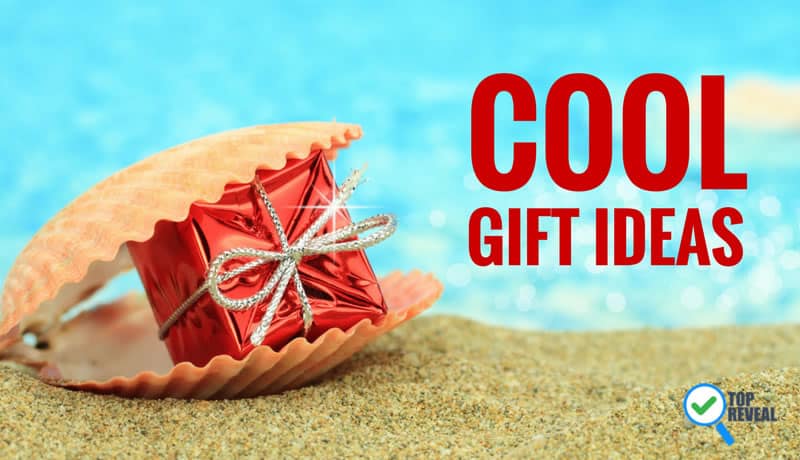 My list of Cool Gift Ideas for the Holidays or Any Day will help you find awesome presents for anyone, from your friend to your spouse this holiday season and beyond.
Gift Giving 101
Picking the right gift can be beyond challenging; whether it's a lack of time, budget, or creativity, finding a gift that has meaning while being original seems impossible; but it doesn't have to be. The trick, if there is one, is to know how to shop. So, before we take a look at all the cool gifts I rounded up, let's look at this checklist I've devised to help you out. Trust me, when you're done, you'll never give a mug or (shudder) tie as a gift again!
Plan Ahead: Shopping at the last minute forces you to buy what's available, instead of what you want, so set aside a specific date/time to shop. That means no kids hanging off your leg as you browse the aisles of Macy's and no hubby asking you a million questions while you look on Amazon.
Research: To get the best deals and find a gift that matters you need to do a little research; I've done it for you this time, but in the future browse the Internet and know where the item you have in mind is sold to cut down on time and your frustration. Trust me, nothing makes you feel more like a Grinch than discovering the item you drove all the way across town for is actually at the store on the other side of town- and for 30% less. Bah-humbug!
Know Who You're Shopping For: Sure, that Echo Dot is cool, but if your mom isn't good with gadgets it won't be a good fit. Understand who you're shopping for and find out their hobbies and likes so you can come up with a gift they'll love. For instance, if your sister loves to cook get her tickets for a gourmet cooking class.
Know Your Budget: Figure out how much you want to spend before you shop; finding a great gift and then realizing you can't afford it will only aggravate you. Besides, you don't want to impulse buy and then curse yourself 3 months later when you're still paying it off. Stick to a budget- it will focus your search and save you a lot of heartache.
Cool Gift Ideas For Everyone on Your List
Okay, so now that we've gone over how to shop it's time to look at some cool gifts you would probably never think of. There's something here for everyone, so read on and then start shopping.
Wake Up and Smell The Coffee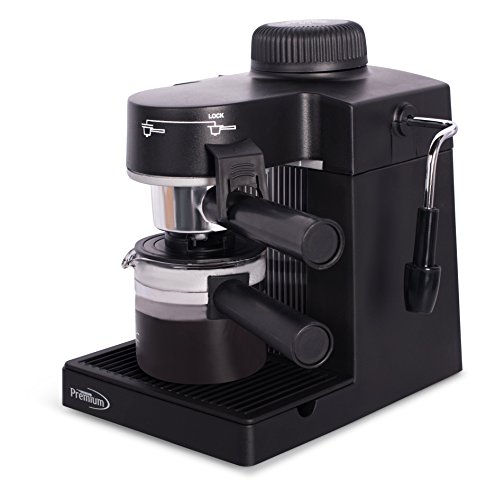 Any coffee lover will appreciate this easy to use, top of the line espresso maker. Besides being affordable, it is easy to use and is guaranteed to make a nice, strong cup of espresso.
Made of stainless steel with a tempered glass water jar, it is nice looking and durable.
Get the Party Started!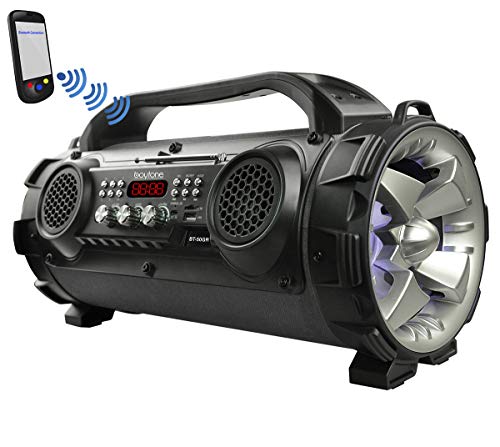 This one is for the music lover in your family that can't get enough of it….even on the go! The boom box pairs to their phone via Bluetooth Secure and allows them to blast their favorite songs. It boasts a long lasting rechargeable battery, is easy to carry and most importantly, sounds great.
Look at What's Out There
For your star gazing loved one, this high tech smart telescope will give you a lot to look at it. Wi fi and Bluetooth enabled, this telescope makes using it as easy any smart phone or tv. Even better yet, it comes with complete parts so it is easy to assemble and takes no time.
Cool Down a Little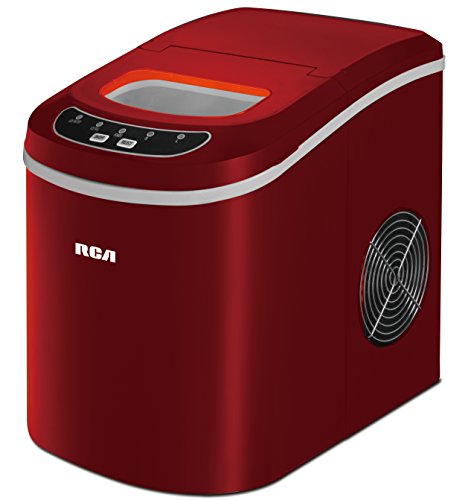 Perfect for your loved one that has parties and gatherings, this portable ice maker is a great practical gift. Cranking out ice in as quick as 6 minutes, the Compact Ice Maker is perfect in a pinch and offers two ice sizes. It is perfect for indoor or outdoor parties.
There's No Theater Like a Home Theater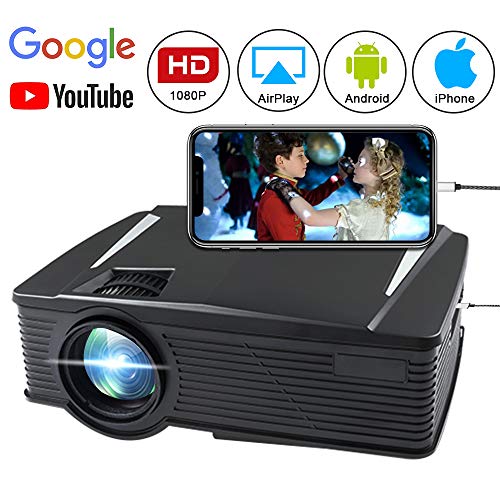 Anyone with a smart phone will love this easy to use, multimedia projector. With wifi capability, movies and videos can be air played to the projector and onto your wall, ceiling, or screen. This projector fully supports HD video and doesn't require extra adapters for your phone to be used.
Countertop Cook Out
Ideal for anyone that loves that grilled taste that wants it with ease and without the mess of a grill. This countertop griddle can do it all from pressing paninis to grilling a juicy burger.
Game On!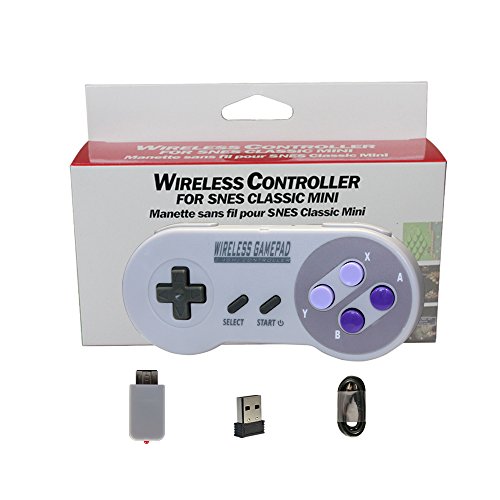 Nostalgic fun for the whole family, the Super NES Classic is for everyone. This new re-release brings back the experience from the '90s and with two controllers, you can introduce your kids to what you may have played back then and beat them at Super Mario Bros. A great, cheap throwback!
1. Retro Meets New-Age
You may not be able to afford the Apple watch but you can definitely afford this awesome stand for it. Made of durable, flexible silicone, so it won't scratch the watch,  it turns first and second-generation Apple watches into mini desktop computers- minus the 1980's screen. Perfect for an office space or nightstand, it makes an awesome stocking stuffer or White Elephant gift. Sorry, keyboard not included!
2. Have Fun With Your Food
Looking for a gift for someone who loves science as much as they love food? Then get them this cool kit, packed with everything they need, including a DVD with instructions, to experiment and have fun with their food. Users can create meals that look like works of art (take that Food Network), creating gel beads from liquids or turning chocolate into delicate strands of "spaghetti." Seriously cool!
3. Everything Old is New Again
For the music lover in your life, this portable turntable is the epitome of cool. A mix of modern and retro, it can play records (33 1/3, 45 and 78 RPM) as well as anything from your smartphone, tablet, or MP3 player by simply connecting it to the unit. It can run on batteries or plug-in and the can be used for a party of 100 or 1; the speaker is loud and clear and there's also a jack to put in headphones, making it a large, but lightweight personal music player. Just make sure to invite whoever you give it to to your next party.
4. Campfire Magic Indoors or Out
For kids big and small, or even for adults who love to have fun, this tent is a must this holiday season if you have some money to splurge. Measuring 13 x 6.2 x 5, you can use it outdoors for a campout or indoors for sleepovers! It can stand on its own and there are stakes to keep it secured outside, making it versatile and fun.
The inside is roomy and can fit 4 people for sleeping and there are windows that "open" for ventilation. Oh, and setup is super simple, so anyone can use it. 
5. Whimsical Fun
Now here's a gift that looks really cool and has a beautiful sentiment behind it. Ideal for teens, new parents, or anyone who wants to look forward to their future. Crafted from hand-blown glass, each ball comes with 52 slips of paper- one for each week of the year-so users can write down a wish, an accomplishment they're proud of or words of wisdom.
And once the slips go in they can't come out- kinda like when you make a wish and blow out a birthday candle. You can choose any birthstone color, making this a customized, unique gift that keeps on giving.
6. May the Vacuum Be With You
For the Star Wars lover on your gift list, this R2-D2 desktop vacuum will make cleaning fun again. Perfect for offices or dorm rooms, this nifty little vacuum charges via USB and can lift dust, crumbs, and dirt 1-2-3. It is an exact replica of everyone's favorite robot (sorry C-3PO), with a USB charger and easy to start push-button and while it won't clean up anything big, for small jobs it more than gets the job done.
7. Drink with Flair
Anyone who loves a good stiff…drink will love this personalized whiskey barrel. Made of genuine oak, this barrel doesn't just look pretty- it actually ages whatever liquor you put in it. Even better, it's compact size speeds up the process, producing distillery-quality liquors in less time.
Engrave it with names or a special message and you're ready to go. Works great for couples or anyone who does things with flair.
8. A Toy With Purpose
https://www.anki.com/en-us/cozmo/cozmo-tech
Kids these days are learning and playing using technology and this robot can help them do both. Cozmo may look like your typical mini robot but it's anything but thanks to software that allows him to adapt and react to the world around it. He can recognize you, differentiate between cats and dogs and read and react to emotions. He also has a few feelings of his own, so kids need to interact, play, and learn from him or he'll get bored.
And it's not all fun; sure, he plays games, but some, like Memory Match, sharpen kids cognitive skills and enhance their learning abilities.
9. Bring Your Imagination to Life
Creative souls will go crazy for this 3D pen, which can bring just about anything they imagine to life; using the pen, they can draw in 3-dimension, creating a working piece of art that can be held and used. The pen is lightweight and can be held at any angle, from horizontal to vertical or diagonal, for precise pieces that look stunningly real.
Plus, it is compatible with wooden, bronze, flexible, ABS, PLA and copper plastic filaments, so the color choices are endless. It is perfect for school projects, arts and crafts and more.
10. Work on the Go
Professionals and college kids will never be caught unprepared again with this ingenious folding keyboard. Compatible with Android and iOS devices (phones and tablets) it turns them into a working computer, so you can type up a quick emial or finish that essay while at a friends house. It is just 5mm, so it can fit in a pocket or bag with ease and pairs via Bluetooth, so it's ready to go in seconds. And best of all, as small as it is the keys are still standard size, so you can type with ease and the whole board repels water, so no accidental shortages.
11. Class in a Glass
Wine lovers will ooh and ahh over this crafty decanter modeled to look like a globe. Featuring an antique ship etched into it, it can hold, wine, whiskey, vodka, or any other spirit you like. The mahogany base is stylish and provides a solid base to hold and pour from the decanter. Made from blown glass, it will also aerate your wines, aging them to perfection. The ultimate gift for connoisseurs.
12. Puzzle Pieces that Fit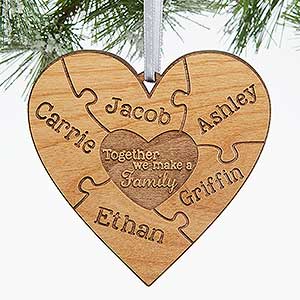 If you want a gift that really says something how about this cool ornament? Perfect for families with a new little one or any family spending their first Christmas together, this stunning tree ornament is packed with sentiment. Crafted from Alder wood, you can put up to 8 names on it and there is a beautiful saying in the center.
13. The Future is Here
Kids and adults will get a kick out of these futuristic looking skates, which can take them around the block or all the way to work if they want. Designed to mimic a skateboard, users can glide across concrete, grass, or dirt by pushing side to side. They are a bit tricky to use at first, but once users get the hang of it they'll never go anywhere without them. No batteries required and there's a DVD to help you get the hang of it.
14. Big Fun in a Little Set
Who said beer pong is just for college kids? Anyone who likes to throw parties or loves beer will appreciate this fun set. The ball is tethered, so you don't have to chase it down and the smaller size means you can take it to tailgate or a friends house. Comes with glasses and instructions, but sadly, no beer!
15. Because Everyone Loves Pizza
Let's be honest, this gift is so cool you'll probably get one for yourself! Not only does it look awesome, it cooks incredible mini pizzas thanks to the Chamotte clay stone surface. Oh and it's stain resistant, so sauce, cheese and anything else you put on it will wipe up quick. It is electric-powered and the terracotta dome is stylish and holds in heat up to 464 degrees- perfect for producing ooey gooey pizza perfection. 
16. Who Said Guys Don't Have Style?
For the man who has a quirky sense of fashion or likes to make an entrance, these boots are the way to go. Lugz are known for their quality and now they'll be known for their style too! Water resistant on the outside they have Flexastride memory foam inside, keeping his feet dry, warm, and looking their best! 
17. Great for Kids and Adults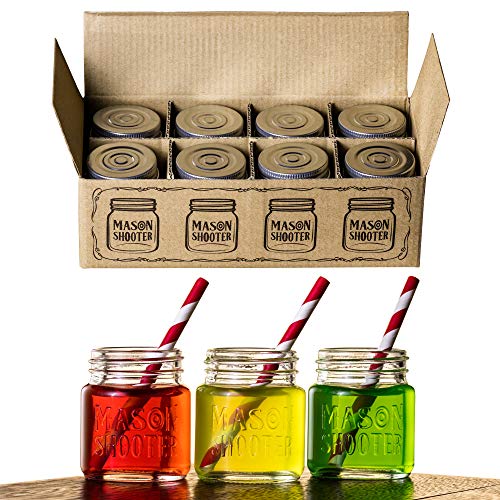 These versatile mason jar glasses are perfect little hands enjoying juices and candy pieces by day, then at night mom and dad can let loose with some fun adult juices of their own. These stylish glasses can compliment a party or add some cute rustic decoration to any home.
18. Can Your Phone Do This?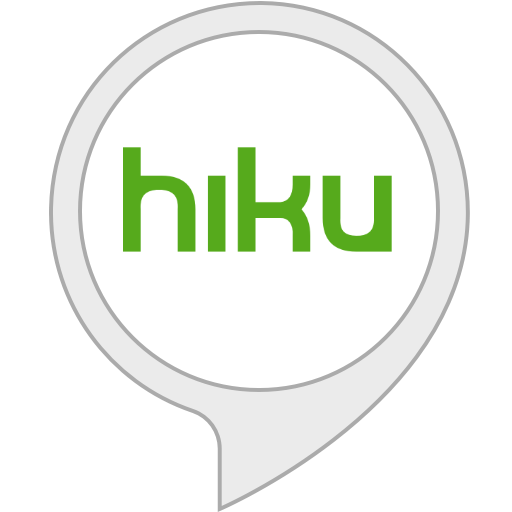 Never again will you say, "where did I put my list?" The Hiku shopping button is designed to be your little helper around the kitchen and home. It recognizes your voice, allowing you to quickly add items your list as you cook in the kitchen or run out of toilet paper! With this device you are also able to order items online, making your errands a breeze!
19. Bring The Whole Family Together, Then Beat Them All And Win!
4 Player Air Hockey Table
We are all familiar with the concept of an air hockey table. But often when played at parties or arcades it is limiting due to only a few people being able to participate. Bring the whole family in on the fun with a 4 player hockey table. No more taking turns or "playing the winner." Parents can play with their kids. Siblings will no longer be fighting over who goes first. Even adults can get in on the action when more people are able to play!
Well, there you have it, my list Cool Gift Ideas For the Holidays or Any Day. I hope these gifts inspire you and help make your shopping experience pain-free. Young or old, guy or girl, there's is something here for every person in your life- all you have to do is choose. Oh, and grab one for yourself while you're at it!