Low-FODMAP foods are a great choice if you have a sensitive stomach. low-FODMAP diets are particularly good for individuals with conditions like IBS.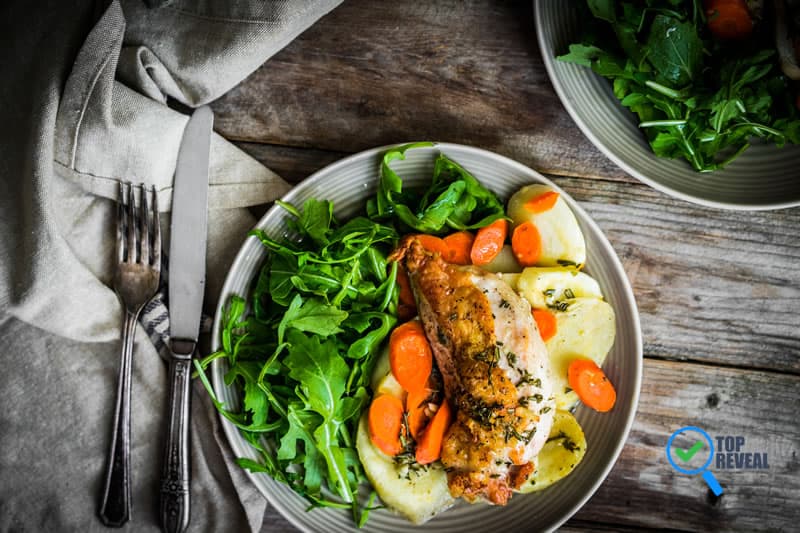 However, just like any other diet, it can be difficult to come up with a wide variety of meals when you're trying to abide by the rules. Luckily, there are actually a lot of options when it comes to making delicious, low-FODMAP meals.
These 30 recipes will give you plenty of options for your dinner table no matter what types of food you love.
1. Crispy, Tangy Pork Belly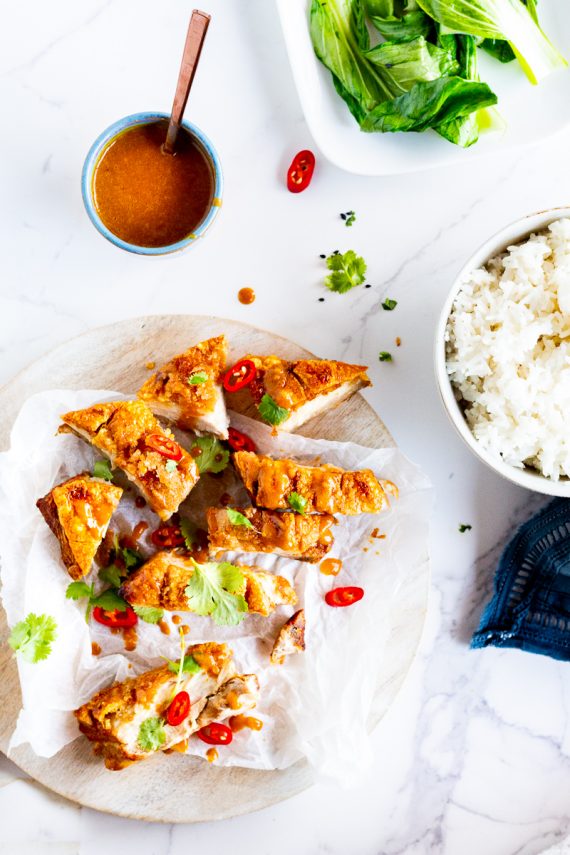 A Little Bit Yummy
If you're a meat-eater, you're going to be impressed with this recipe for crispy and moist pork belly. Not only is the meat itself flavorful, but it's also given a tangy flair thanks to the peanut soy sauce to top the meal off.
2. Vegan Tuna Salad Wraps

Feed Me Phoebe
When you're trying to follow two diet guidelines at once, it can seem pretty overwhelming to find food that fits the bill. If you're trying to make a vegan low-FODMAP dinner for you and your family, you might want to try out these vegan tuna salad wraps.
3. low-FODMAP Crunchy Garlic Bread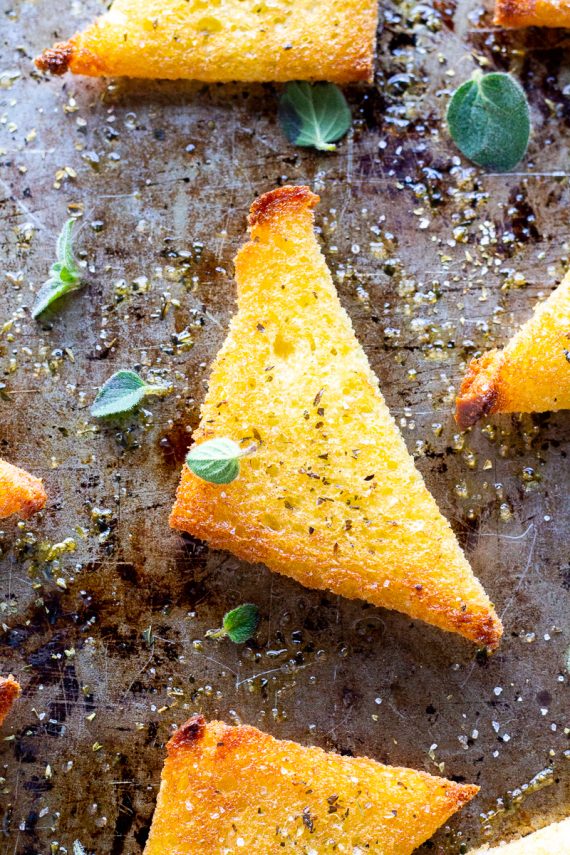 A Little Bit Yummy
Nothing fits the dinner table quite as broadly as a good tray of garlic bread. Unfortunately, not every tray of garlic bread is necessarily good for you. With this recipe, though, you don't need to worry about your health while you crunch on some garlic goodness.
4. Tasty Sweet and Sour Chicken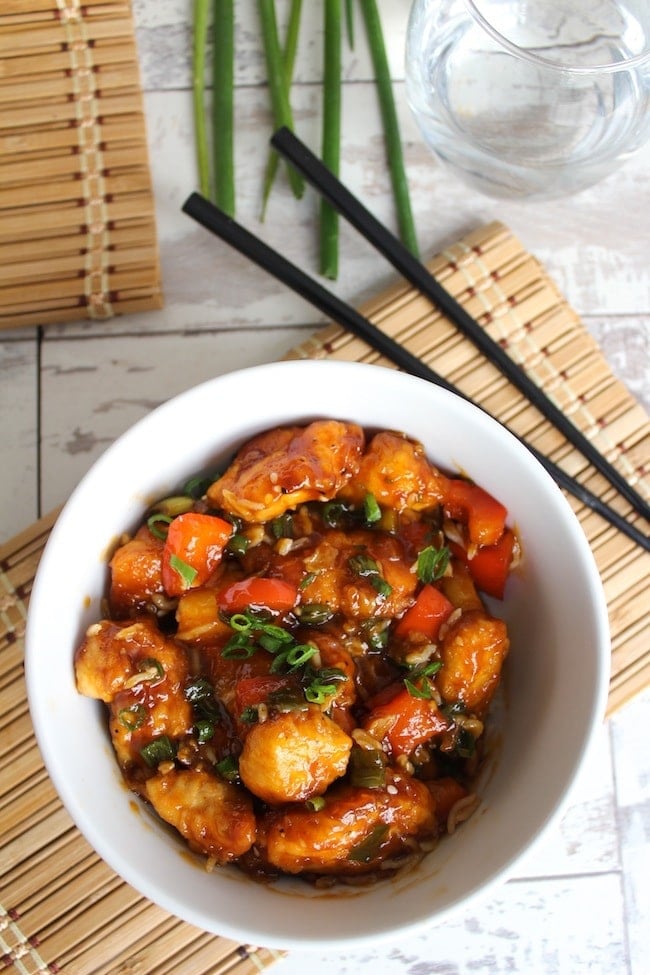 A Saucy Kitchen
Sweet and sour chicken is a staple meal that you probably usually reserve for nights of take out. With this recipe, though, you can bring a low-FODMAP and paleo version to your own dinner table whenever you want.
5. Fritatta Freshness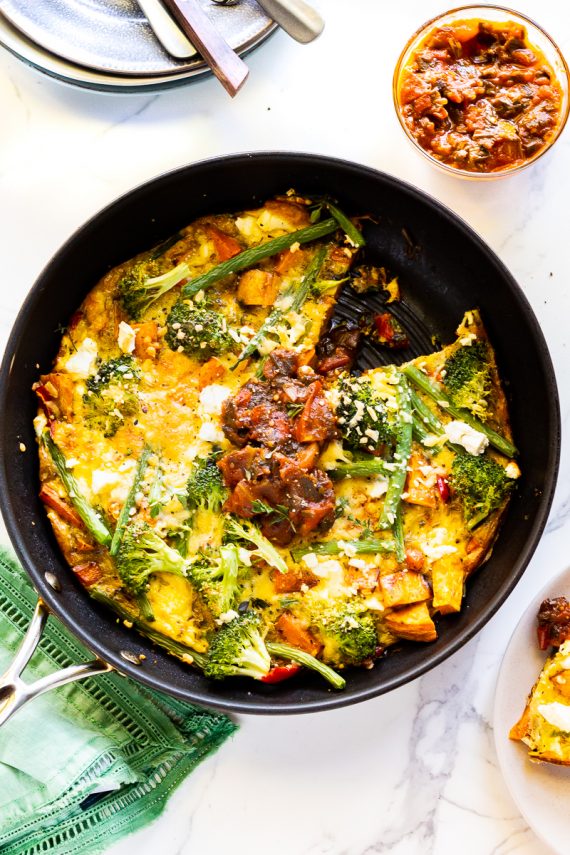 A Little Bit Yummy
It's no surprise that eggs are one of the most versatile ingredients you have in your fridge and you can create a savory low-FODMAP dinner. With some roast veggies and green beans, you'll get a healthy dose of your greens alongside the protein from the eggs all in one healthy package.
6. Sweet Matcha Pancakes

Feed Me Phoebe
We don't often think of diets as conducive to our favorite sweet treats. Luckily, there are some sweet meals that still make the cut. If you want to bring a little bit of breakfast to your dinner table, you should give this matcha pancake recipe a try.
7.Classic Chicken and Rice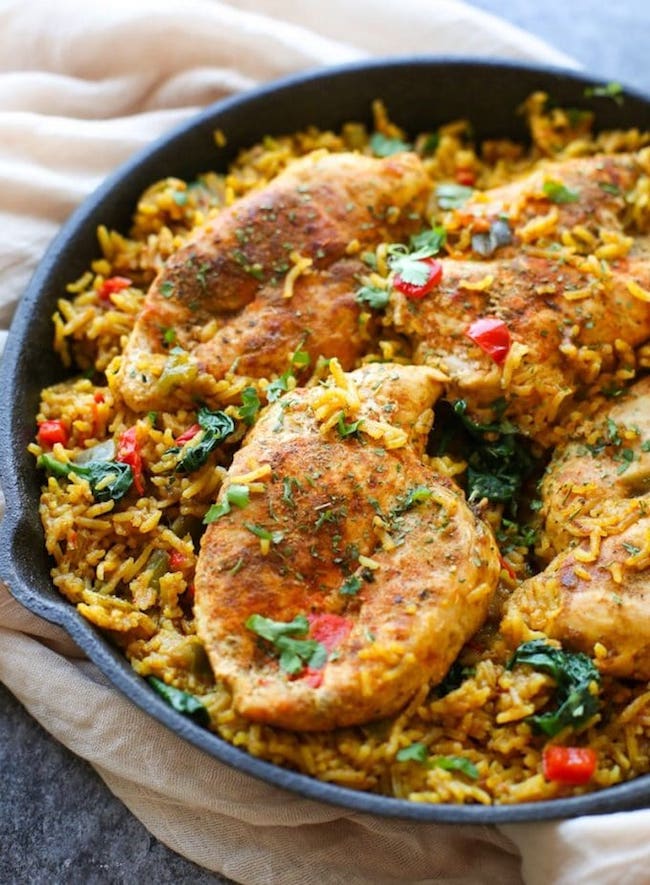 A Saucy Kitchen
Chicken and rice is a truly classic dish when it comes to dinner. This recipe will help you create an easy chicken and rice dish that's not only good for you but tasty as well. The dish plays off of the popular South Asian variant, Khichdi.
8. Fantastic Fish Tacos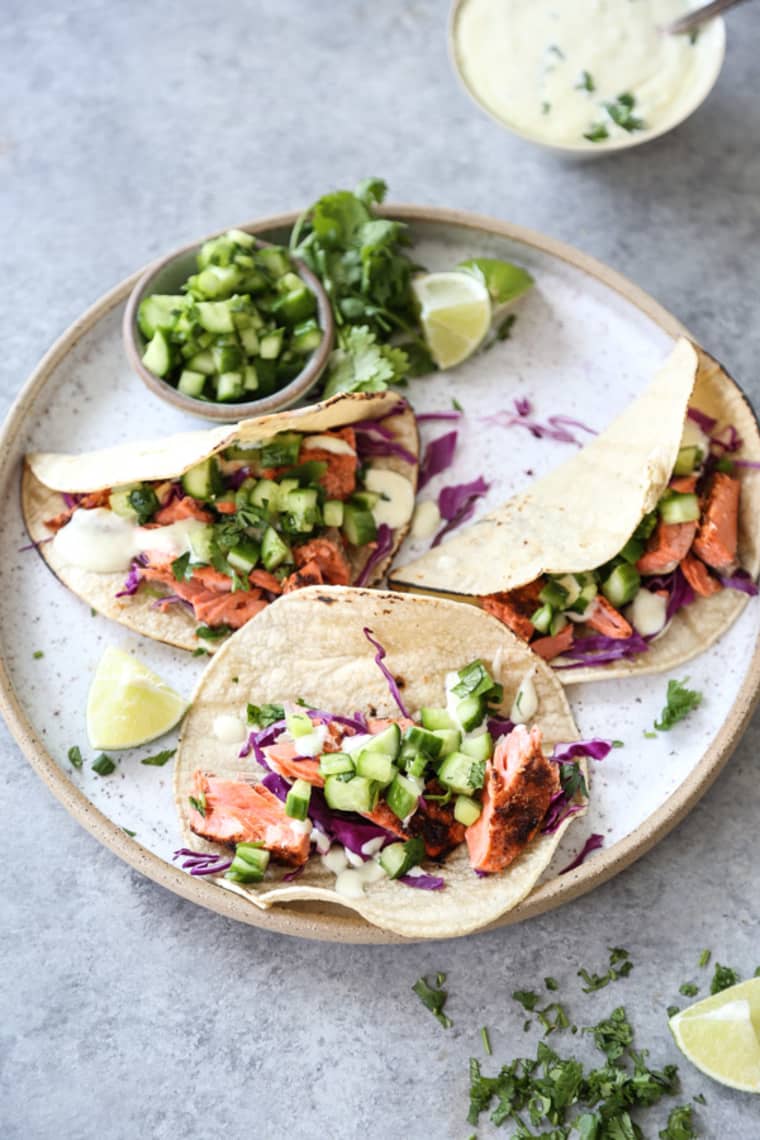 Feed Me Phoebe
There's nothing that hits the spot like a good fish taco. They offer a tropical getaway at the dinner table with the help of some salmon and other fresh ingredients. Jalapeno aioli and cucumber salsa help to add layers to the complex flavors that bring the meal to life.
9. Totally Vegan Coconut Curry

She Can't Eat What
Curry is a tasty treat that isn't typically low-FODMAP friendly. However, with this recipe, you can create a fresh and delicious curry that's completely vegan too! This gives you back one of the many foods you may have originally thought of as off of your menu.
10. Easy Greek Rice Casserole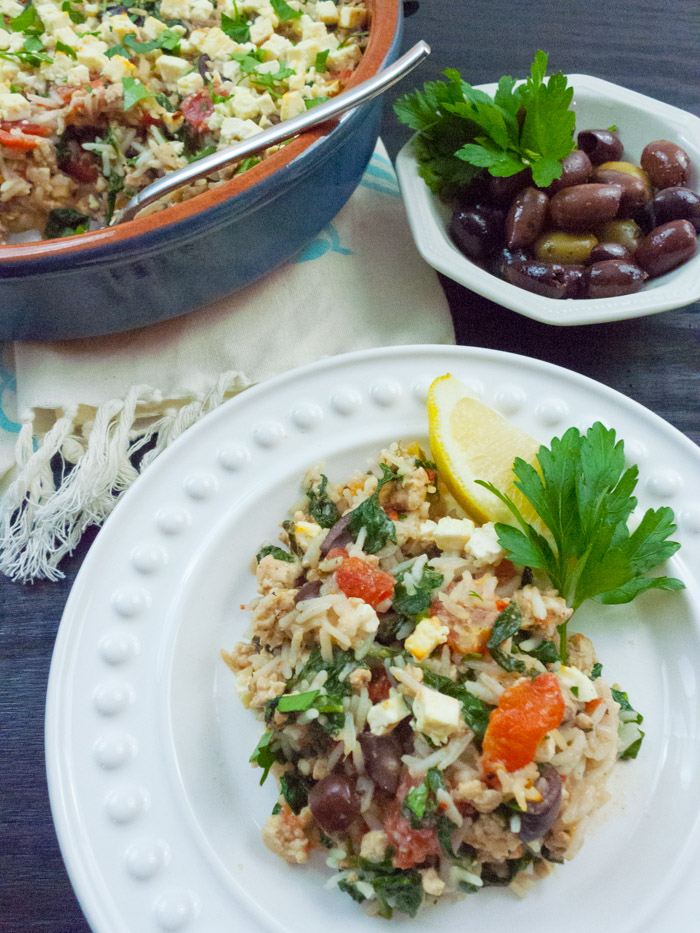 Calm Belly Kitchen
Being able to make an easy but delicious casserole goes a long way on busy weeks. Casserole isn't limited to the 1950s dinners we often associate them with. This Greek rice casserole is a light and healthy meal that will keep you full, happy, and on track.
11. Healthy, Hearty Sesame Chicken

Ibs-health
We've already covered that you don't have to give up your favorite Asian dishes to fit your new diet. You can achieve a low-FODMAP version of the takeout classic with this recipe. Plus, with the use of brown rice, you're adding an extra healthy twist.
12. BLT Quinoa Salad

E. A. Stewart
A BLT quinoa salad with avocado sounds too good to be true on a low-FODMAP dinner table. However, this recipe focuses on helping you learn to portion rather than simply cutting out what you shouldn't have in excess. So, you get a tasty salad without stress or negative side effects.
13. Savory Skillet Hash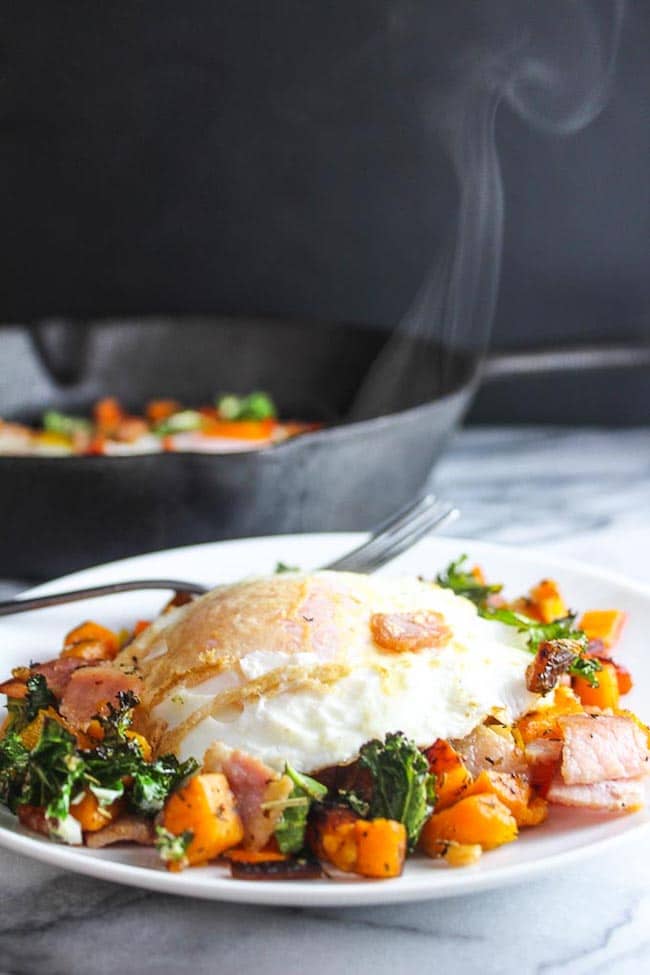 A Saucy Kitchen
Bringing breakfast to the dinner table once again, this skillet hash lets you enjoy some Southern cooking with a hearty, healthy spin. This kale and sweet potato skillet offers you plenty of protein and plenty of flavors in an easy-to-make meal.
14. Warm Veggie Soup

Eat Healthy Eat Happy
A warm bowl of vegetable soup is a dinnertime classic you don't need to give up to stick to a low-FODMAP diet. With a little tinkering to time-honored ingredients lists, this recipe offers you a hearty veggie soup that won't irritate your stomach.
15. Shepard's Pie with a Vegan Twist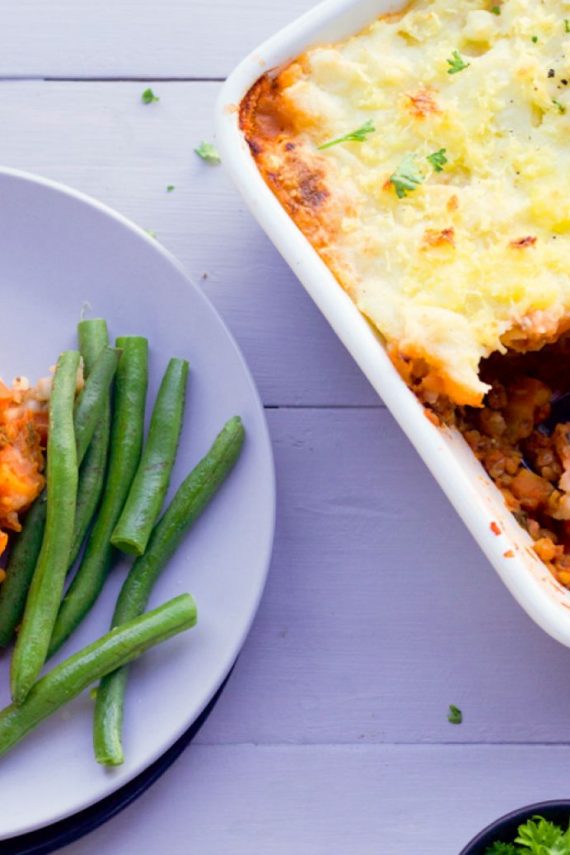 A Little Bit Yummy
Shepard's Pie is a delicious but unfortunately a typically rich and high FODMAP dish. You can swap up your usual ingredient list for this vegan one to create something especially healthy and diet-friendly.
16. Fresh and Clean Spring Rolls

verywellfit
Spring rolls are a healthy side dish and the rice paper wrapping is a low-FODMAP option to tie everything together. These are also a versatile choice because you can switch out which veggies you want to use to suit your tastes.
17. Slow Cooker Beef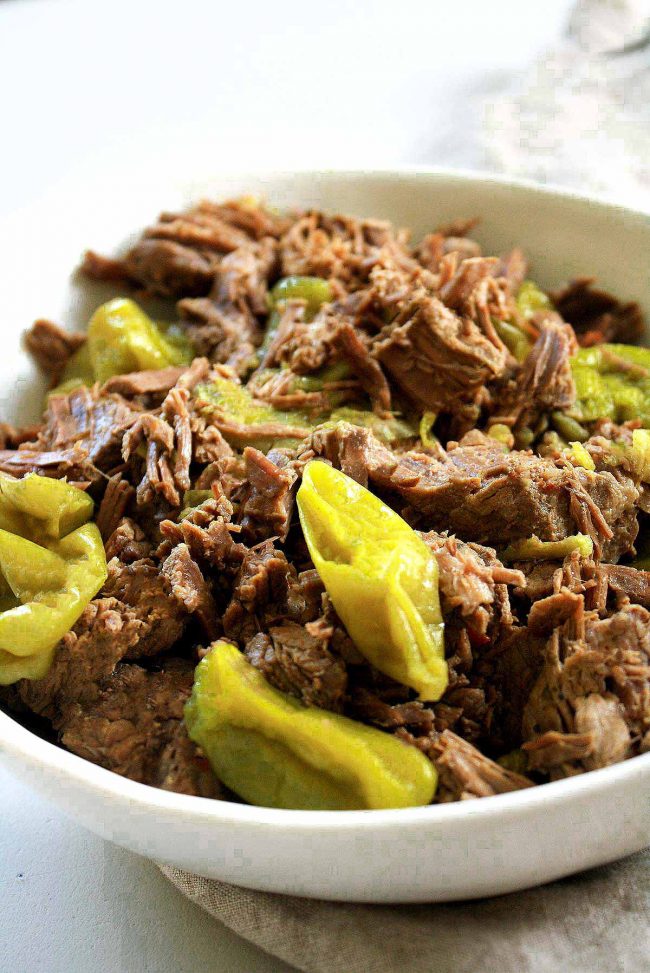 real balanced
A slow cooker can make dinner an easy feat and you can accomplish a low-FODMAP slow cooker dinner with this Italian beef recipe. Aside from being low-FODMAP option, it's also free of grain, dairy, sugar, gluten, and it's keto!
18. Tasty Thai Tofu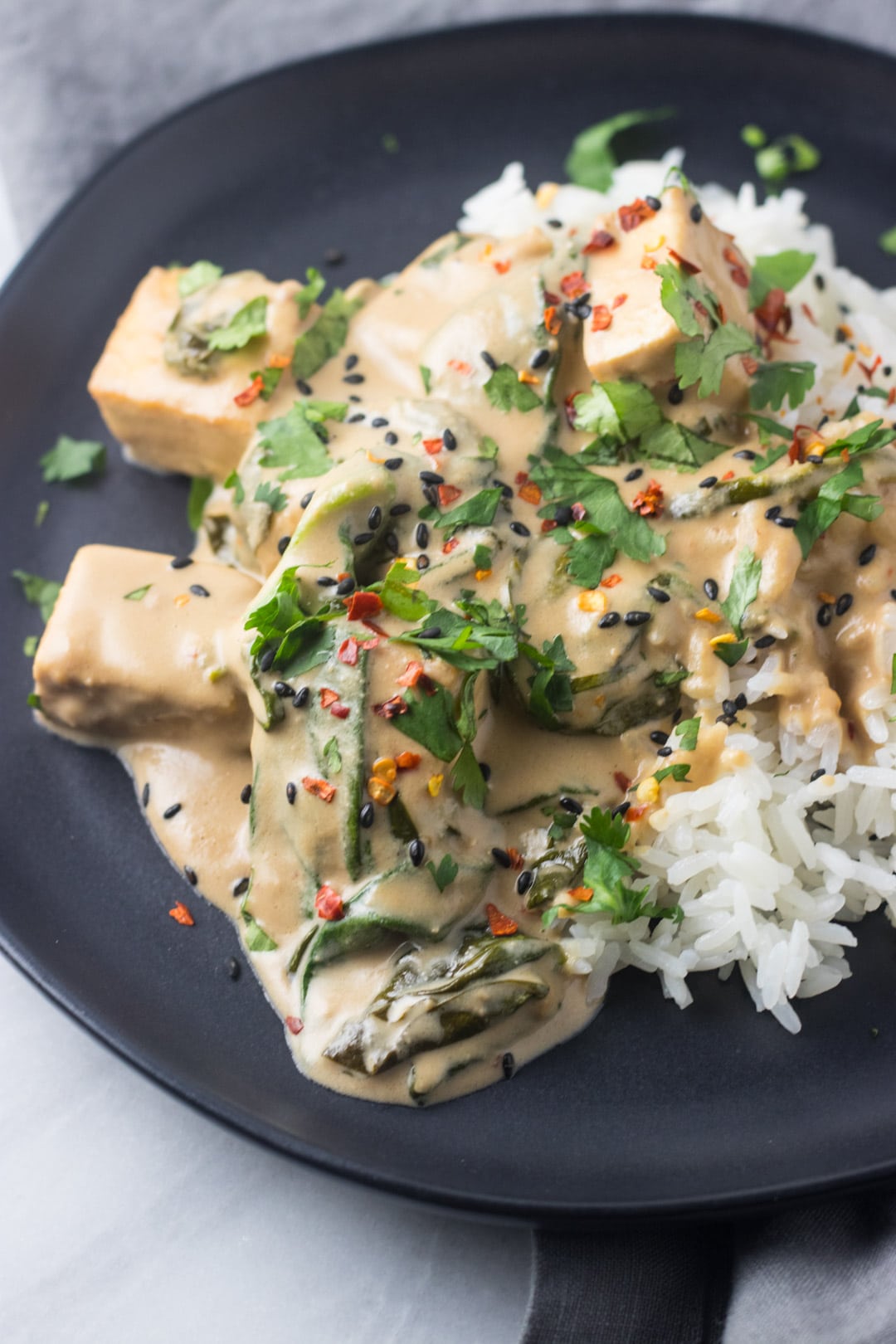 Fun without Fodmaps
Tofu is a great ingredient to play with because it can take on a wide variety of flavors and add plenty of protein to a dish. Since this dish uses peanut butter sauce, this is a great dinner to throw together when you need a filling, protein boost. Yummy and see some Keto Dishes here.
19. Chicken Noodle Classics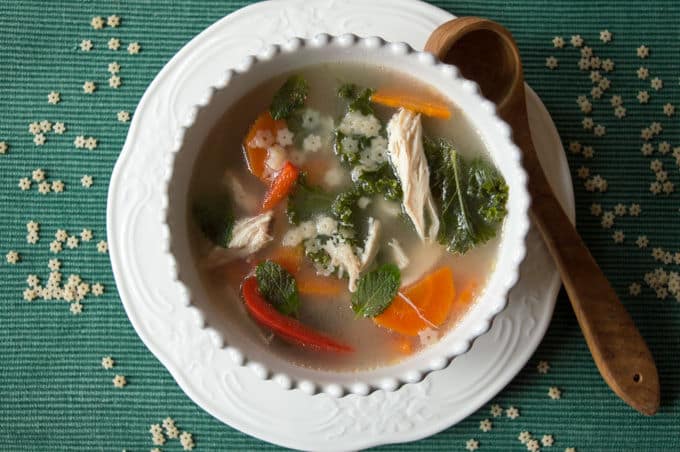 My Gut Feeling
If you're feeling under the weather or need something to warm you up on a cool day, chicken noodle soup is a must-have recipe in your repertoire. This recipe will help keep your kitchen warm and inviting while staying healthy.
20. Light Citrus Salad

Fibro Food Fairy
For something a little lighter at the dinner table, this simple spinach and citrus salad is a great dish. You can add a little extra protein with some prosciutto or omit it for a vegan dish!
21. Oodles of Zoodles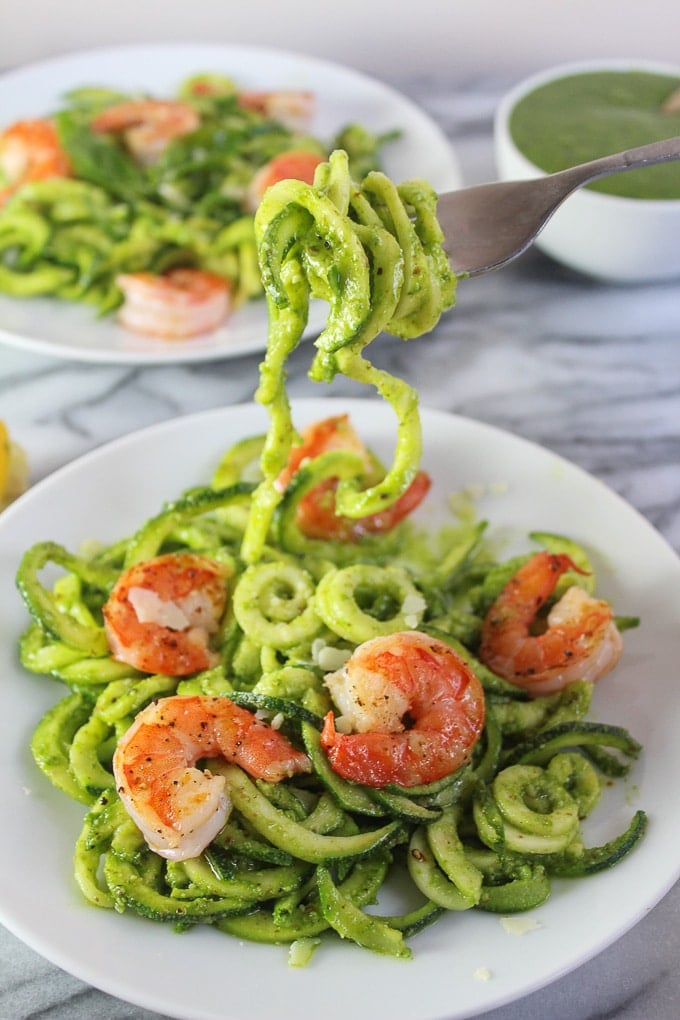 A Saucy Kitchen
If you're sensitive to pasta, that doesn't mean you have to give up the idea of pasta dishes altogether. This "zoodle" recipe will help you learn how to make pasta out of zucchini. With homemade pesto, you can elevate these zoodles to the next level.
22. Pumpkin Noodle Soup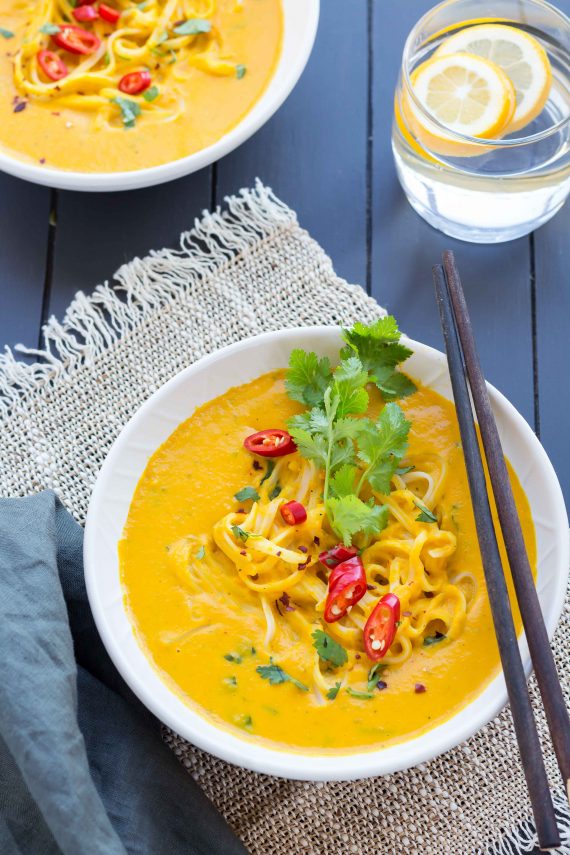 A Little Bit Yummy
With fall right around the corner, pumpkin-flavored foods are in high demand. You can add a unique pumpkin dish to your table with this Thai pumpkin noodle soup. It takes about an hour to make and there are even vegan instructions.
23. Lamb Chops and Minty Pasta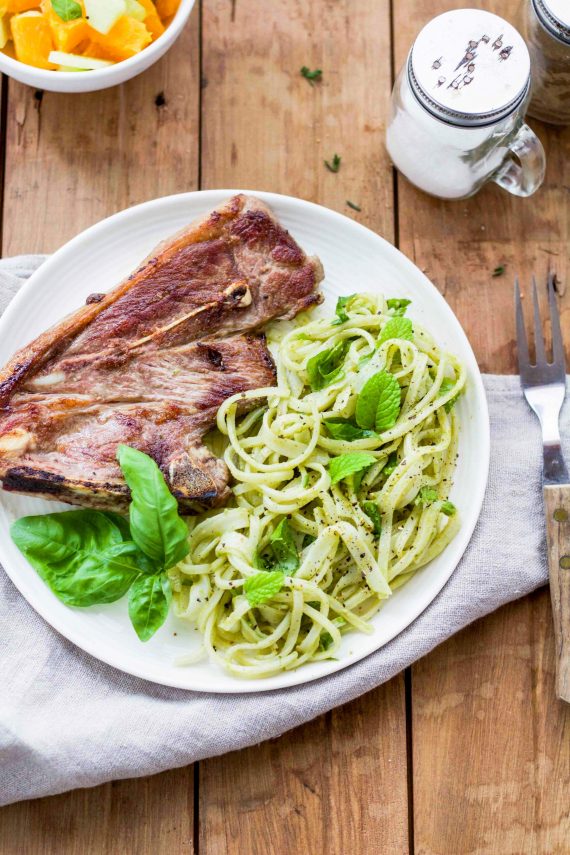 A Little Bit Yummy
If you're a meat-eater, this lamb chop dinner will give you a healthy and filling dinner any night of the week. With a mint-herb pesto, the pasta on the side adds a cool and refreshing tone.
24. Quick Korean Beef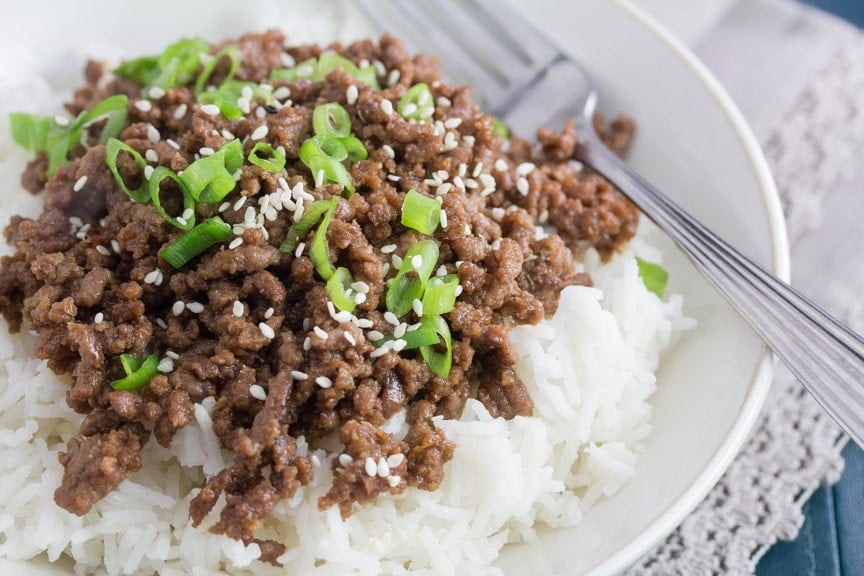 Fodmap Everyday
Once you have this recipe down, you can bring it from your stove to your table in only 15 minutes. Paired with rice, this savory beef will make your night with just a little help from a well-stocked spice rack.
25. Classic Pad Thai

Source
Pad Thai is a delicious dish that's become a classic over time for good reason. The biggest challenge in this recipe is learning what red curry ingredients work for your stomach but the dish is still fantastic even if you have to leave it out completely.
26. Sweet Salmon Skewers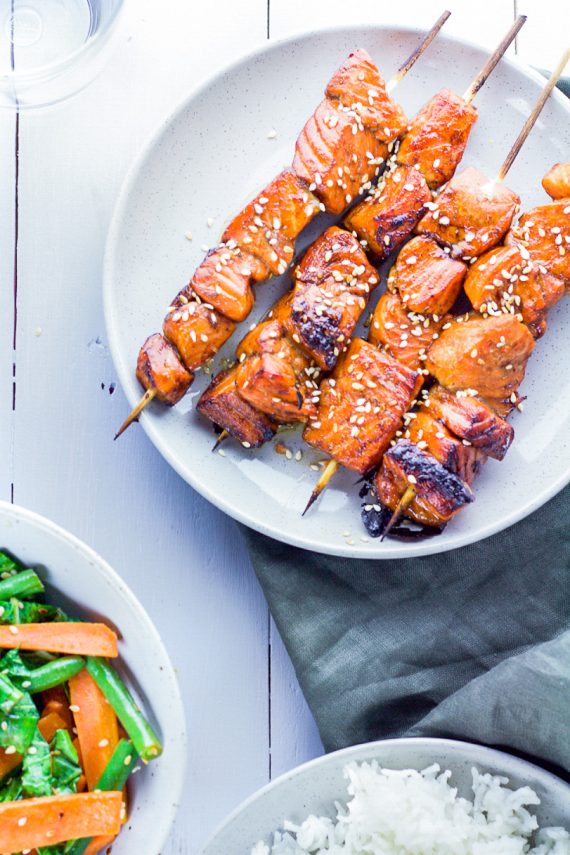 A Little Bit Yummy
This recipe is a great choice whether you want to work in your kitchen or throw something unique on the grill. These salmon skewers are coated in a maple soy marinade that makes them sweet.
27. FODMAP-Friendly Turkey Meatloaf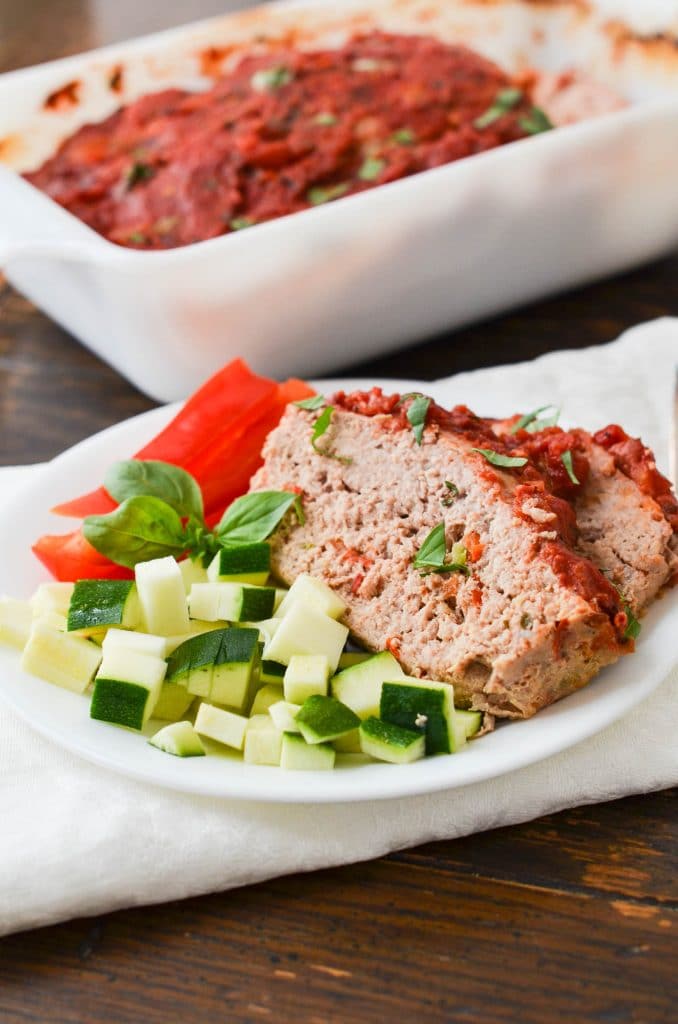 Source
Traditional meatloaf isn't exactly friendly to a low-FODMAP diet. By switching out harsher ingredients like garlic, bread crumbs, and ketchup, this turkey meatloaf puts a new twist on your mother's classic.
28. Pork Loin Pot Roast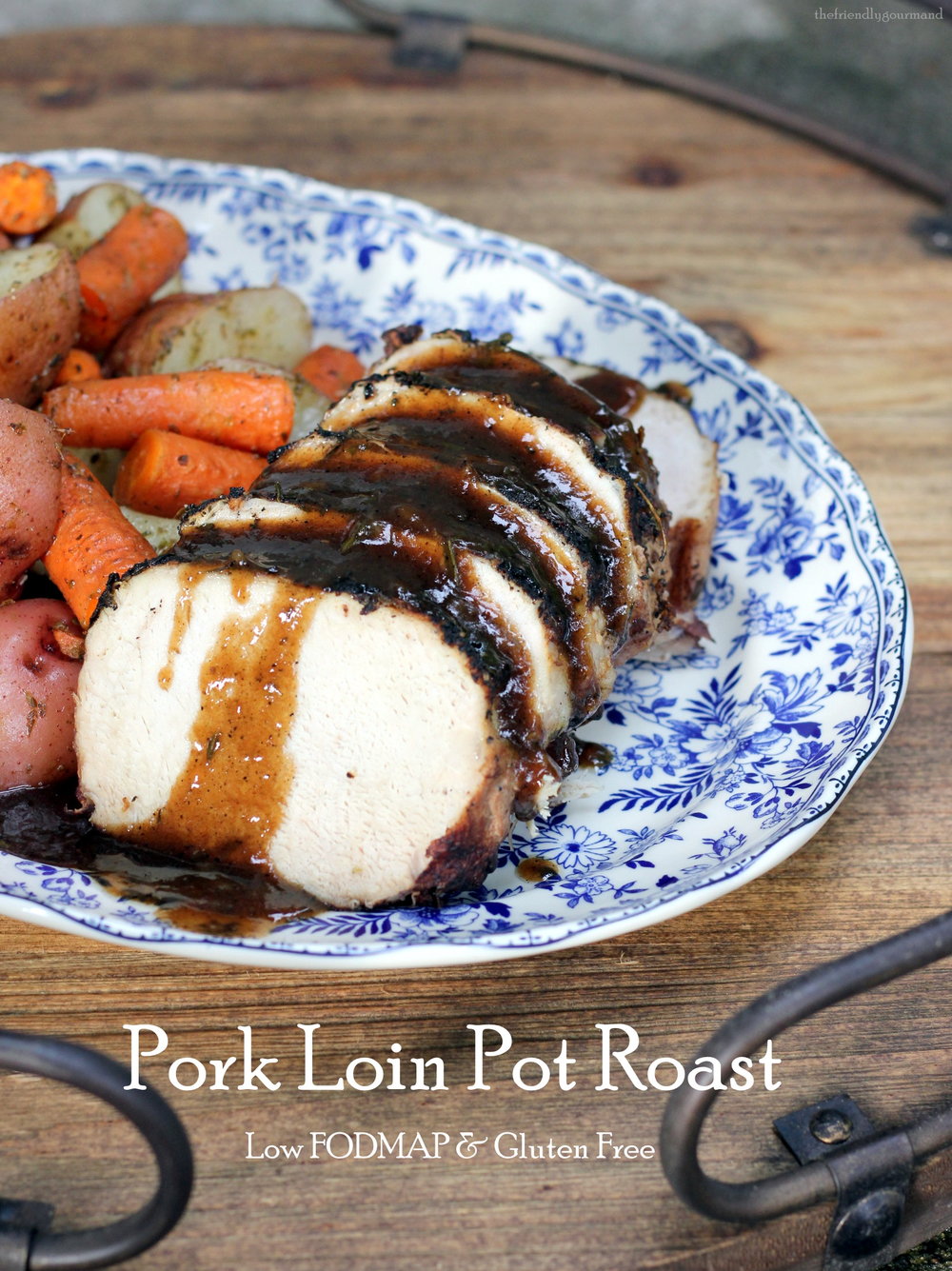 The Friendly Gourmand
You'll feel fancy offering your guests a red wine reduction pork loin pot roast but you won't have to break your back to make it. It's also a gluten-free option, so it's handy across multiple dietary restrictions.
29. Coconut-Crusted Fish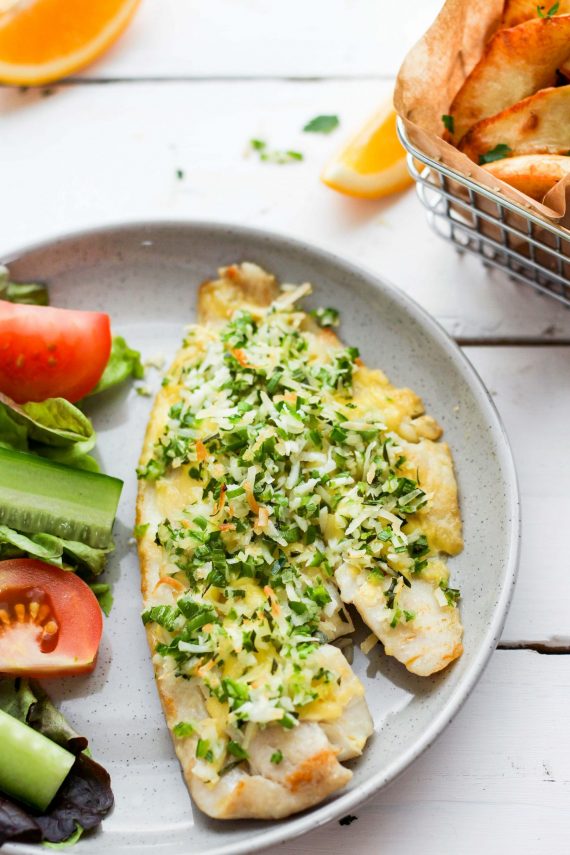 A Little Bit Yummy
You can liven up your standard pan-fried fish by adding a chilli coconut crust. This, with the addition of a little citrus, gives you a tropically-inspired dinner in no time! See other Keto Recipes here.
30. Mayo-Free Potato Salad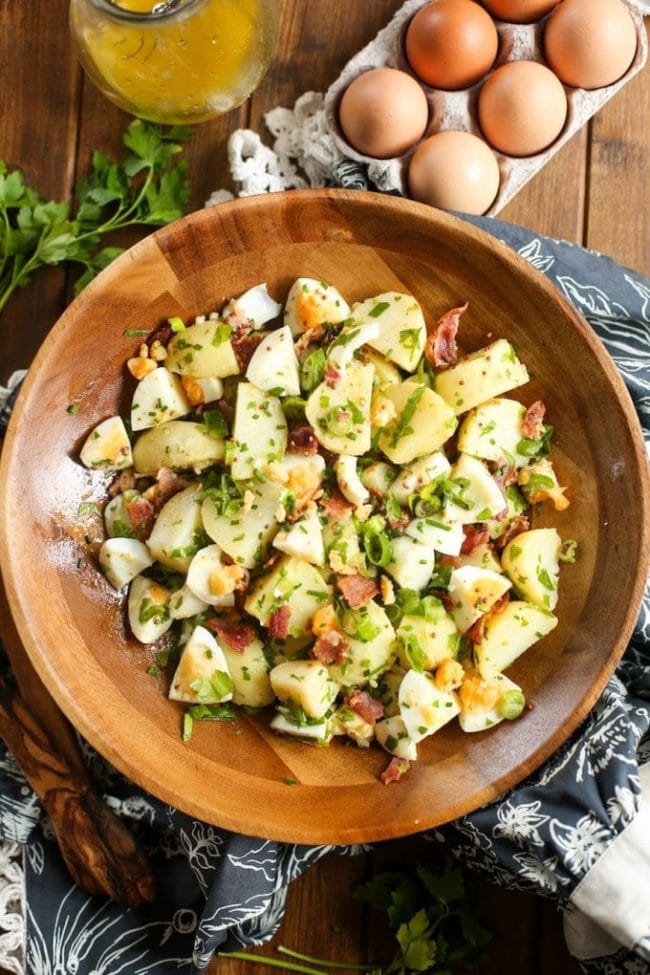 A Saucy Kitchen
Garlic and onions are typically pretty highly concentrated in potato salad which aren't necessarily ingredients great for this type of diet. That's why this recipe is here – to help you some low-FODMAP friendly potato salad for your dinner table! See some steel woks here.
What do you think of these low-FODMAP dinner dishes? Let us know what you think and make sure to share this list with your friends. Use these ideas to stick to your diet and liven up your dinner table!