Everyone loves pizza, right? While there is an abundance of takeout pizza options at most people's disposal the fact does remain that there is no beating a good homemade pie.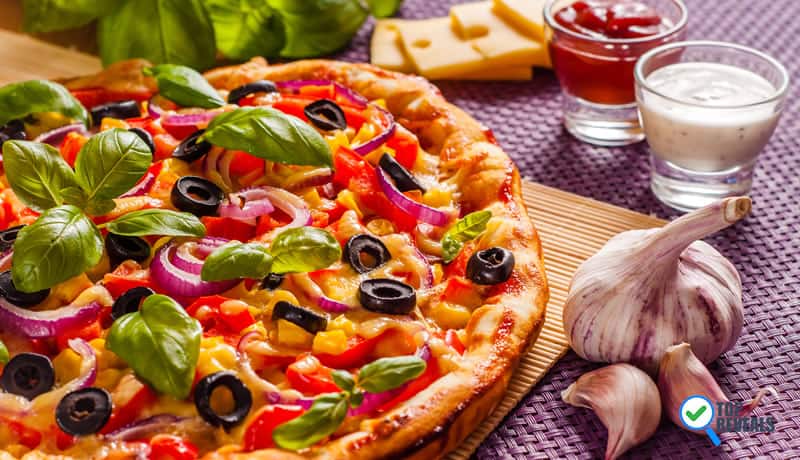 While the notion of pizza made from scratch might sound foreign or even intimidating to you, the process of bringing your favorite slices to life is actually a lot simpler than one would probably assume. Plus, you have the ability to make it any way you like it, whether that means gluten-free or with extra cheese and pepperoni.
The point is, homemade pizza doesn't have to be challenging and has a few advantages. And we'll show you all of them with our DIY pizza recipe list!
Yummy Homemade Pizza Ideas and Recipes
Pepperoni is, needless to say, a classic. Is there really even any need to sell you on this option? Bake it with these pizza stones.
If you are having people over for home-made pizza, it's almost a guarantee that one of your pies will be pepperoni, so use this recipe from Ready, Set, Eat.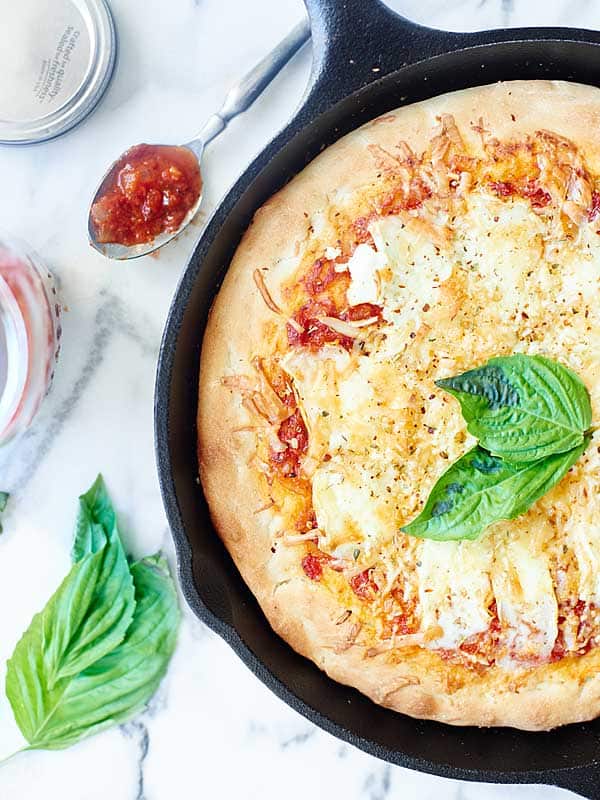 Cheese may sound like a pretty basic option but it doesn't have to be. You can make this classic, crowd-pleasing topping a little bit more special by throwing multiple kinds of cheese into the mix like here via Show Me the Yummy.
Conversely, you can also stick to mozzarella and keep the picky people in your family very happy.
Blazin' Buffalo (Not the Animal)
Buffalo and other spices are insanely popular right now and for good reason. This is a delicious way to diversify your pizza selection. Just make sure that you have generous amounts of ranch and blue cheese dressing on hand and this recipe from Kitchen Swagger!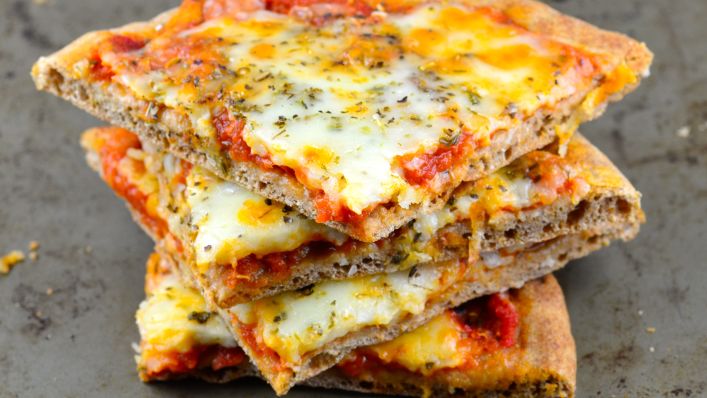 Making your favorite flavor of pizza on pita instead of a conventional crust is a really great way to make the dish a little bit healthier, and a little bit more personal. And thanks to Genius Kitchen it's also easier. Instead of making a couple of large pizzas, you can make everyone at your table personal sized pita pizzas.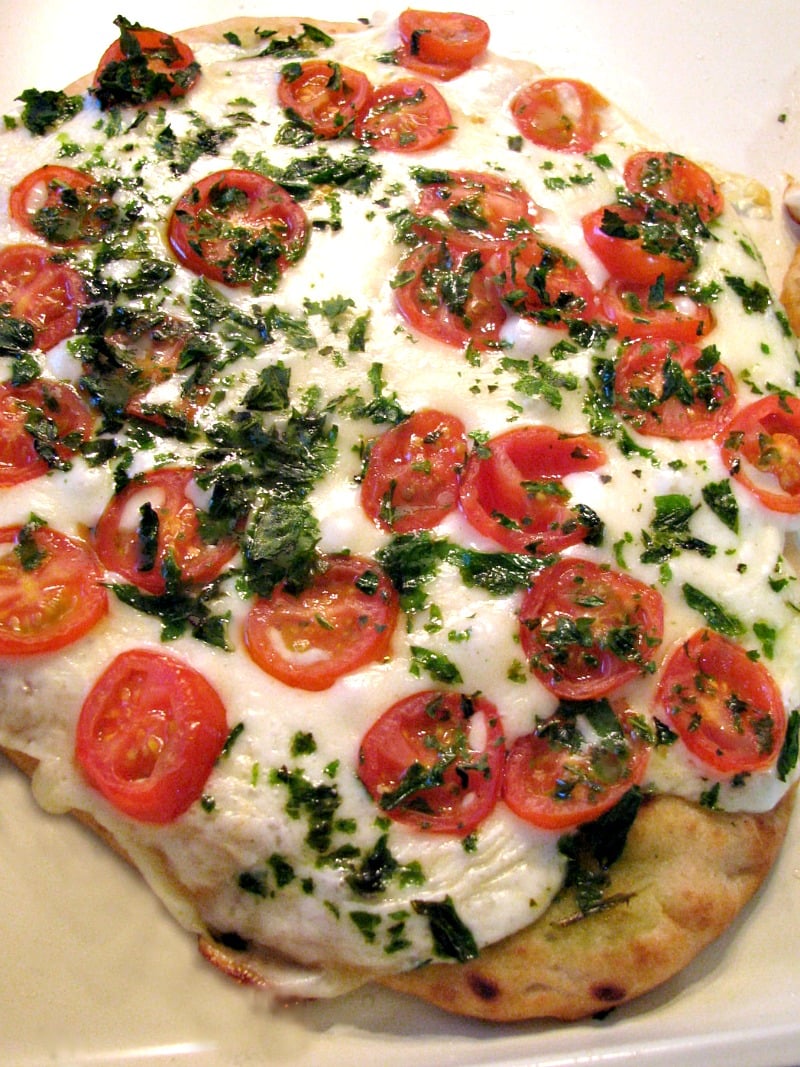 Naan bread is another personally sized crust option that, like pita bread, opens you open to both creativity and health consciousness. Rants From My Crazy Kitchen's version is going to be a little bit thicker than pita, which might make it the perfect choice for the person in your group that prefers a heartier pie.
Cauliflower is a topping that can be used to substitute a variety of different meats on your pizza. Personally, I think it makes a particularly good substitution for chicken (especially if you want to throw some hot sauce on it and make a buffalo cauliflower pizza). However, if you have a plentiful spice rack you can doctor it up to taste like any number of other toppings, which is perfect for this recipe on This Savory Vegan.
For the person who likes a little bit of everything. The recipe that we have here via My Recipes lists a variety of specific ingredients that you can go with, but of course feel free to mix it up as you see fit.
Veggie pizza is a delicious way to make this notoriously unhealthy dish is a little bit friendlier to your heart. Feel free to use whatever vegetables you and your guests prefer or use what's suggested here by Cooking Light.
Alfredo sauce instead of red, and some chicken on the top are all that it takes to make your pizza reminiscent of the delicious chicken alfredo pasta dish. This recipe from Lil Luna is very simple and very, very tasty.
Mastering the deep dish pizza is going to take time and patience but boy oh boy is it going to be well worth it. Who says that you need to go to Chicago to get delicious deep dish pizza? This delightful recipe on Sally's Baking Addiction can be made anywhere/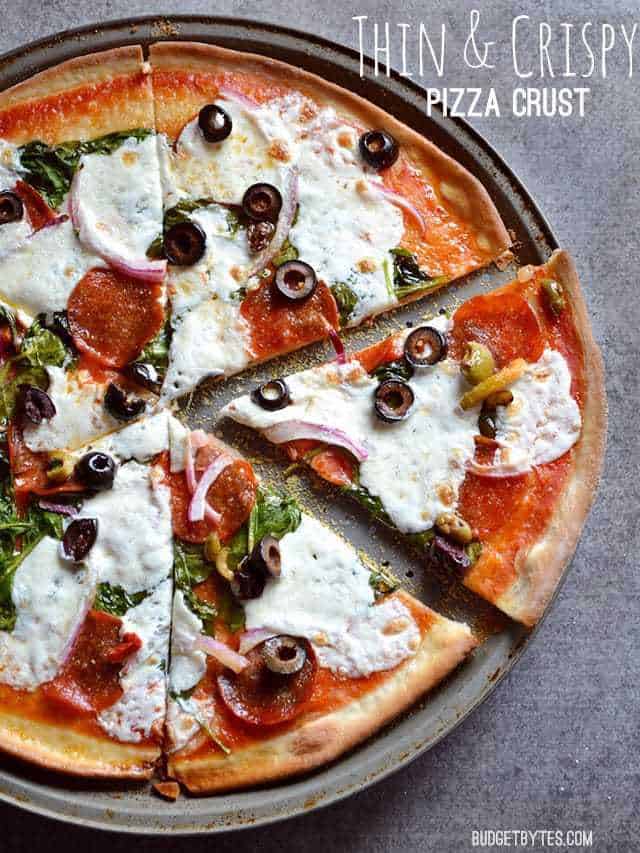 Budget Byte's recipe is the perfect option for the person that likes their pizza crisp and crunchy.
Really, Really Thin Crust (AKA St. Louis Style, AKA Really Good!)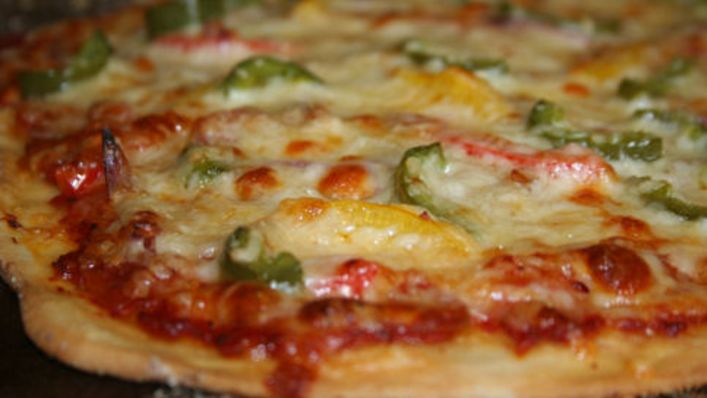 If you have ever gotten pizza in St. Louis then you are well aware of the fact that they have their own take on the thin crust. The cracker thin crust!  This tweak on Genius Kitchen makes the pizza a little crunchier, and a little less heavy on the stomach.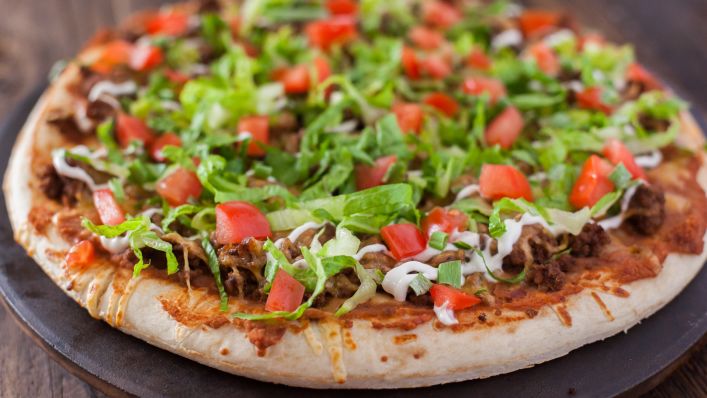 The recipe for this exciting and unique pizza from Genius Kitchen is obviously specific, but feel free to get creative. Use salsa for the sauce, top it with olives, or avocados. Use whatever ingredients you need to make this pizza reminiscent of your favorite Mexican dishes.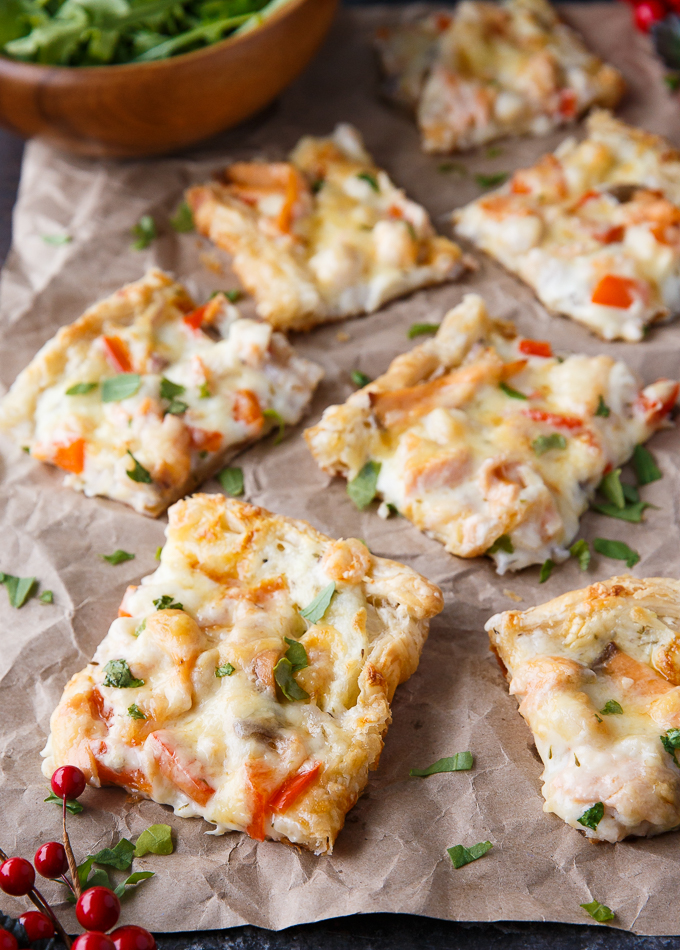 Simple Stacie's seafood pizza is a must for the nights where you feel like getting a little bit fancier with your pie.
Hawaiian pizza gets something of a bad rap. Undeserved in our opinion. For the lovers of sweet and savory, there is truly no beating this tantalizing option from King Arthur's Flour.
A lot of people will try and tell you that a calzone is not a pizza, but I mean, come on. It definitely is. Fill it up with your favorite pizza toppings, and take this portable treat on the move with you as you go about your day with this recipe on King Arthur's Flour.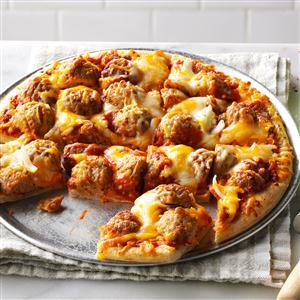 There is nothing quite like the well-made meatball, especially when you put it on top of a delicious pizza like Taste of Home did.
The meat lover's pizza from I'm a Food Blog is the perfect option for anyone that can't choose between ham, pepperoni, bacon, and sausage.
Why choose when you could have all of your favorite toppings on one delicious pizza? So do ones use cooking woks to bake pizzas.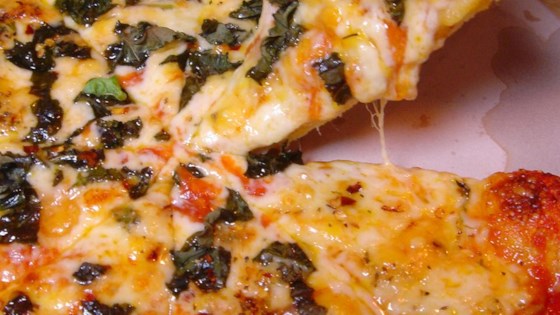 Last, but certainly not least, the New York Style pizza from All Recipes. For many people, there is nothing better than this unique, and delicious style of crust. It may take you awhile to master this pie, but it will be well worth the effort.
Sausage pizza is a true classic, and so is this recipe from Taste of Home. The flavors offer up a delicious combination of spices and savory meat that the pizza lover looking for the tastes of Italy is sure to appreciate.
The health conscious can make this option a little bit more heart friendly by busting out the turkey sausage grilled by Rotisseries.
Conclusion:
Well there you have it: a list detailing twenty insanely tantalizing self-made pizza options. We hope that you enjoyed the guide and found more than a few ideas that left your mouth watering.
If you did like the pizza guide, we ask that you please share our list with your friends, and leave a comment below detailing your favorite recipes!