If you grew up watching the Flintstones then you have a pretty good idea what the Paleo diet is all about. No, you don't have to wear fur or go out and kill a bison, but you do need to eat fresh food; nothing processed or artificial. Basically, any foods that cavemen hunted, gathered and ate are on the menu.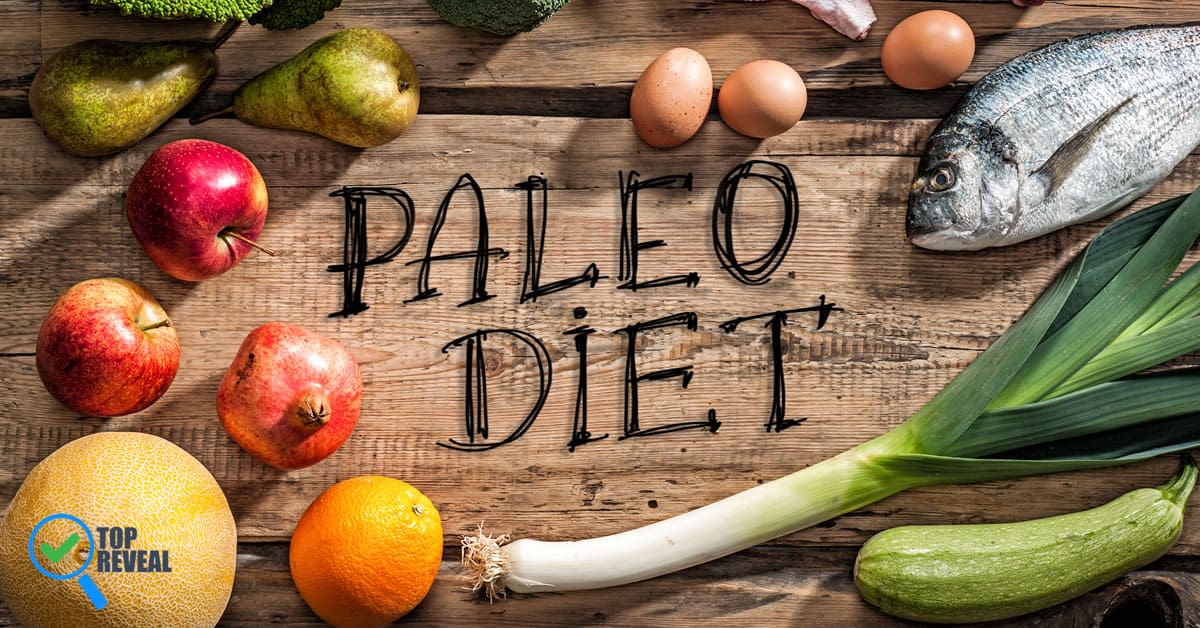 The thought is that eating natural foods is healthier for you and can help you lose and maintain your weight; oh, and you don't need to count calories or focus on portions. If you already live the Paleo lifestyle or want to then read my list of 20 Yummy and Healthy Paleo diet recipes.
20 Paleo Diet Recipes
Scrumptious Slow Cook Meatballs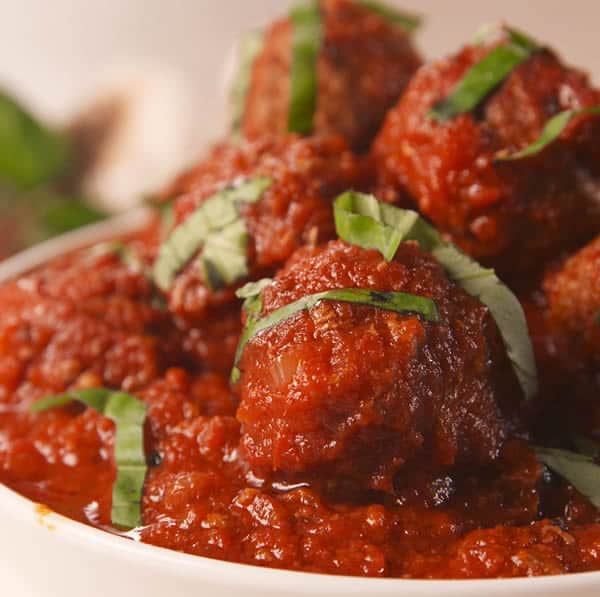 Sunday dinner just got a whole lot tastier with this meatball recipe from Delish. The slow-cooking method is the key here, tenderizing the meat to create juicy, flavorful bites the whole family will go crazy for.
Tasty Bacon-Wrapped Chicken Tenders
Paleo Leap's bacon- wrapped tenders are great for the whole family. You can have them as a snack or as part of a meal and the bacon packs enough flavor that you don't need to add much else. Simple, quick, and oh so good.
Finger-Licking Good Blueberry French Toast Casserole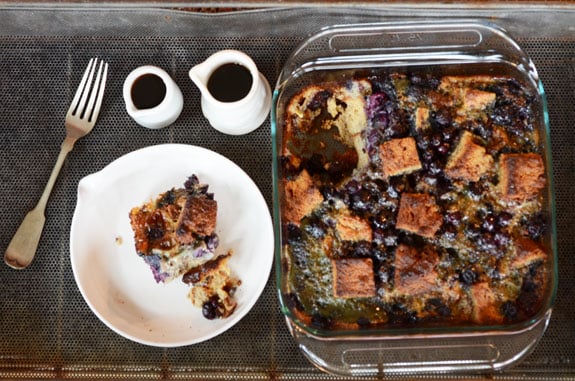 On most diets, this delectable recipe from Elana's Pantry would be a big no-no because of the sugar and carbohydrates, but since the sugars come from fruit and are part of a healthy diet it's ok- which is great for your waistline and taste buds. Perfect for breakfast or dessert.
Stunning Spiralized Puntanesca
You may not be able to eat traditional pasta but you won't miss it after sampling this delicious meal from Cooking Light.
Featuring spiralized sweet potato and a host of different vegetables drizzled with olive oil, it is the perfect mix of herbs and spices and will keep you feeling full for hours. It also makes the perfect summer food, as you can chill it and serve it as a cold "pasta" salad.
Blissful Butternut Squash Soup
Butternut squash is a staple of any Paleo diet, as it is rich in nutrients and can be made in a variety of ways, including soup. This creamy, decadent soup from Paleo Grub will have you swearing it's too good to be good for you, but it is. Thanks to some apple and onions it is the ideal balance of sweet and tart, electrifying your taste buds.
Zany Chocolate Zucchini Bread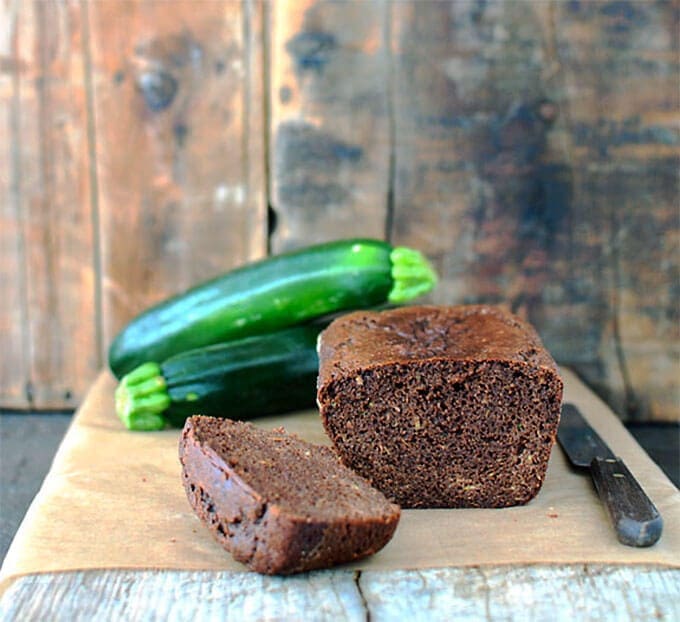 Bread and chocolate, everyone's favorites, are front and center with this recipe from Elana's Pantry. Great as a dessert or part of a meal, it's also great for kids, who will never guess there are veggies in it!
Scrumptious Stuffed Tomatoes
Use the fresh fruits and vegetables of summer to create tasty meals like this one from The Paleo Diet. Fill it with spinach, garlic, and any other veggie that pleases you!
Blazing Beef & Broccoli Stuffed Sweet Potatoes
Cooking Light's beef and broccoli stuffed sweet potatoes are quick, easy, and bursting with flavor thanks to some chili powder that adds the perfect kick of heat and smokiness.
Clever Coconut Flour Pancakes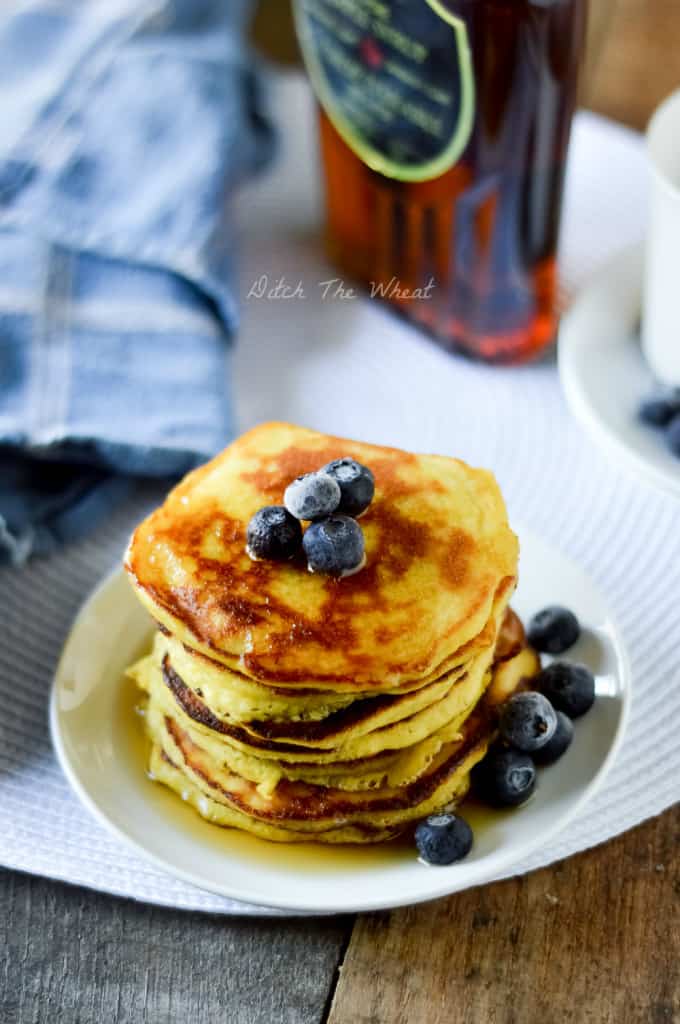 Now you can still enjoy fluffy, tasty pancakes for breakfast thanks to this recipe from Ditch the Wheat. The secret? coconut oil and flour, which are all natural and don't add any coconut flavor.
Blow Your Mind Bacon and Tomato Quiche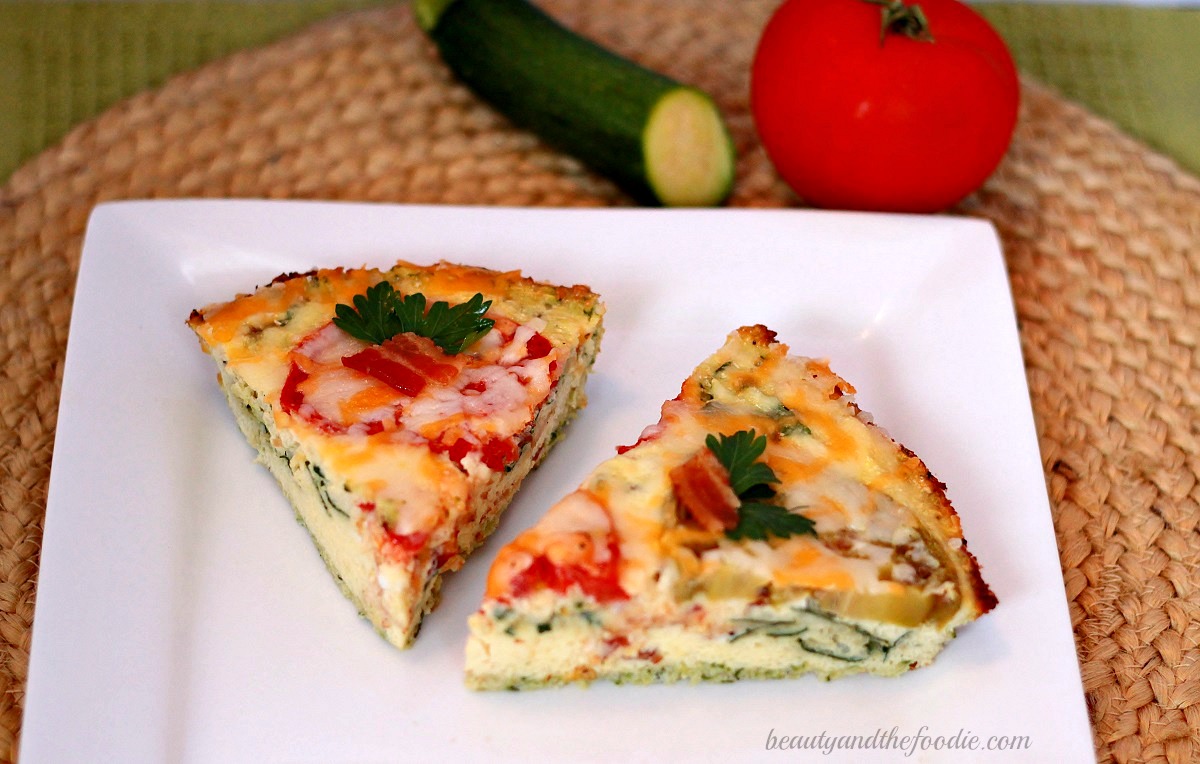 Holistically Engineered's bacon and tomato quiche is full of veggies, including cauliflower, but no one would ever guess it thanks to a crispy zucchini crust and tons of taste in every bite.
Perfect Proscuitto Wrapped Stuffed Berries and Peppers
Have these delightful bites from Bare Root Girl as an appetizer or a snack. Sweet, salty, and filled with luscious ricotta, they are filling without weighing you down.
Cheesy Chocolate Bavarian Cheesecake
The idea of eating cheesecake, even if it's small, was enough to convince me to try this recipe from An Aussie With Crohn's and it should be enough for you too because the taste makes them completely worth all the work!
Beautiful Braised Paleo Bottom Round Roast
You can serve up this mouth-watering roast from Paleo Site at your next family meal or for a holiday even, as it's sure to have everyone talking- and going back for seconds!
Mmm Mmm Good Pizza Pie Layer Casserole
This recipe from Beauty and the Foodie takes everything you love about pizza, minus the processed, not so good for you crust! It's so good you won't notice its missing.
Amazonian Avocado Stuffed Burger
Stuffed burgers are usually stuffed with lots of gooey, but artery-clogging cheese.  Well, not this one from Civilized Caveman, which is packed with Avocado and a bit of chocolate (!) and spicy hummus for a dreamy, creamy delight.
Mighty Meaty Meatizza
Want more of a traditional style pizza, but still don't want a traditional crust? Then this recipe from Cavewoman Cafe is the one for you, which uses meat as the crust! So you get all the protein you need without any carbs.
Three Times the Yum 3-Ingredient Raspberry Yogurt Pops
A refreshing treat for kids and adults, these tart and tangy pops from Fresh Planet Flavor are sure to be an afternoon or evening delight; especially on a hot summer day.
Tummy Pleasing Chocolate Chip Cookies
Satisfy your sweet tooth with this recipe from Gluten Free on a Shoestring, which uses Almond flour in place of traditional. Hot and fresh from the oven, they are a true delight!
Delectable Chili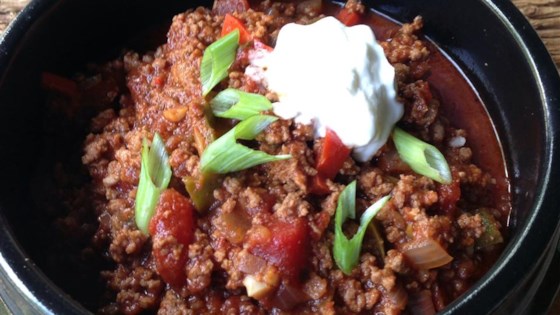 Allrecipes has a great recipe for a rich and flavorful chili you can make quick and easy. And you can tailor the spices to your exact taste.
Zesty Broiled Salmon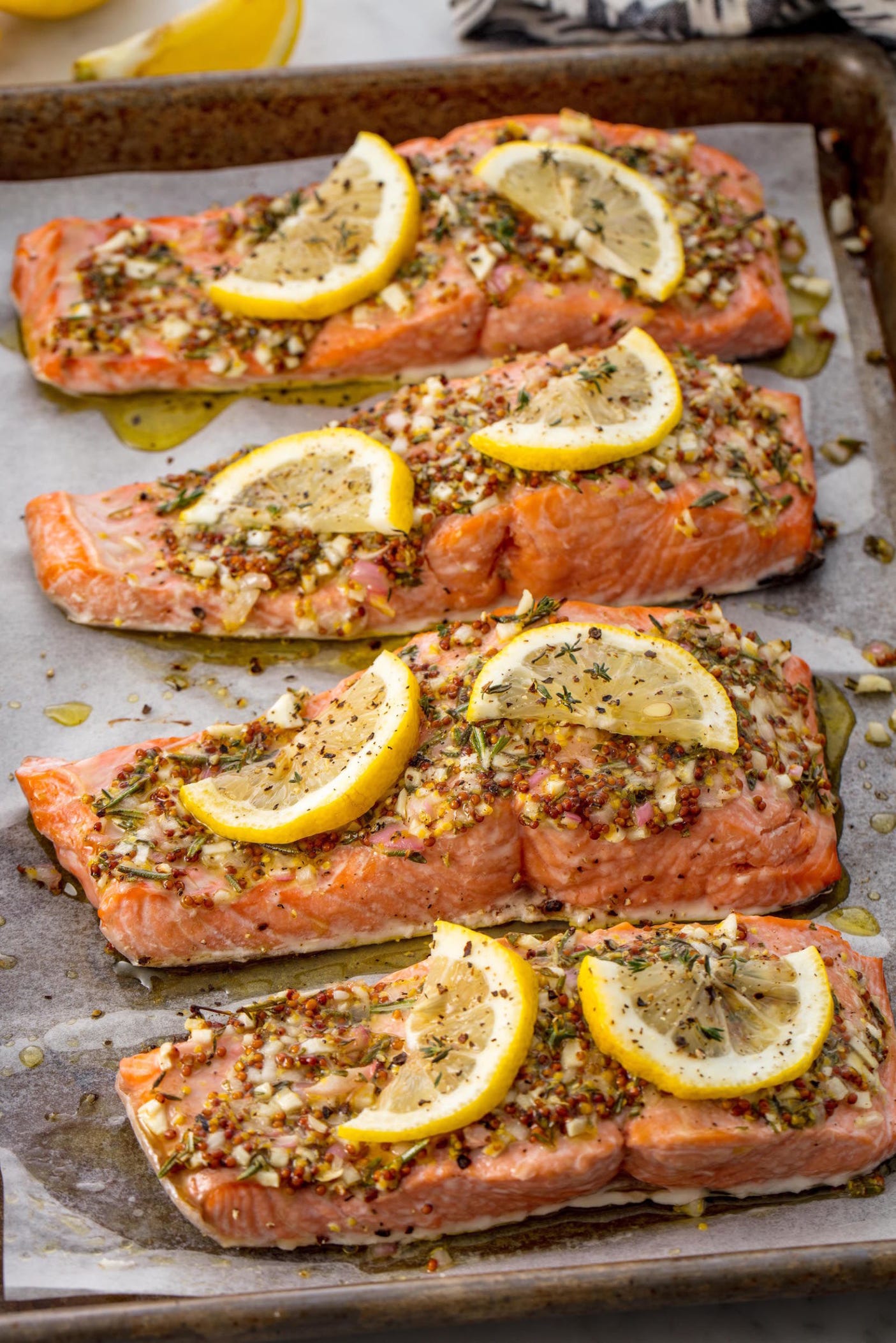 Want a fish that has a zing? Then this recipe from Delish is a good choice thanks to an eclectic mix of lemon juice and assorted spices.
What do you think of these Paleo recipes? Let us know and share all these great recipes with your family and friends too!