Have you ever tried to inspect the outdoor area of your home for any improvements? The areas such as your patio, garden, balcony, and yard have great potential to look more beautiful and aesthetic. With the right guidance and the right decoration, you can give your outdoor space the perfect makeover.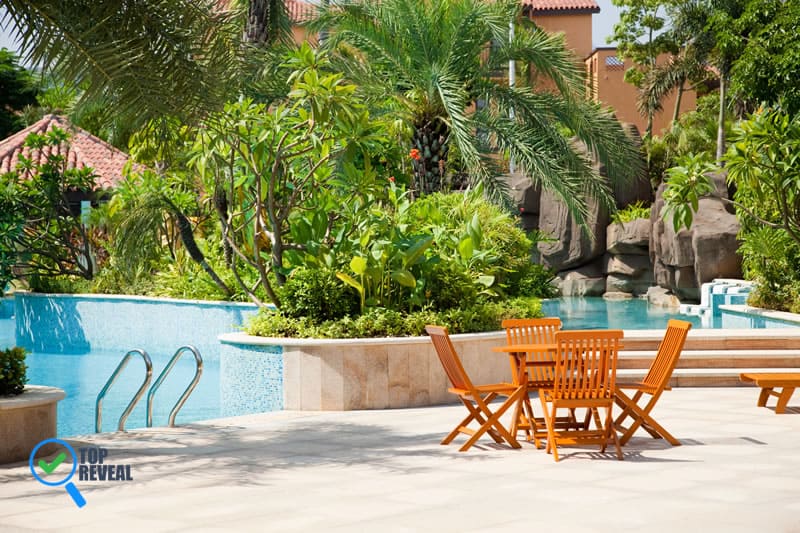 Many outdoor ideas are circulating all over the magazines and the internet. You can create your own paradise by learning about these ideas and then choosing the best one. Here is a quick guide for you to do your outdoor space beautifully and aesthetically even when you are on a limited budget.
Exhibit your personality 
You can show your personality in the décor that you are planning for your outdoors. Whether it is your garden, yard, patio, or balcony, you can always experiment and let your guests admire your taste in choosing the best colors and decoration. 
It's important to stay true to who you are when making design choices. For example, if you are bold and extroverted as a person, ditch the idea of adding neutrals and choose some bold colors instead. The shades like yellows, reds, and oranges are very much in fashion. You can select the decorative items and accents in these colors. Along with choosing vibrant colors, make way for some bold patterns as well. 
Create a warm and welcoming atmosphere 
The first step if you want your outdoor space to look more aesthetic and inviting is to start by creating a warm atmosphere. To begin with, focus on good lights. Lights will majorly set the mood of your space.
Then, choose accessories that create a cozy feeling such as chairs with soft and colorful cushions, charming wind chimes, a colored doormat, hanging accents, zen statues, etc. to add more warmth to the outdoor atmosphere. Choose all the decorative accents that complement your garden area and your idea of comfort. 
Make it eye-catching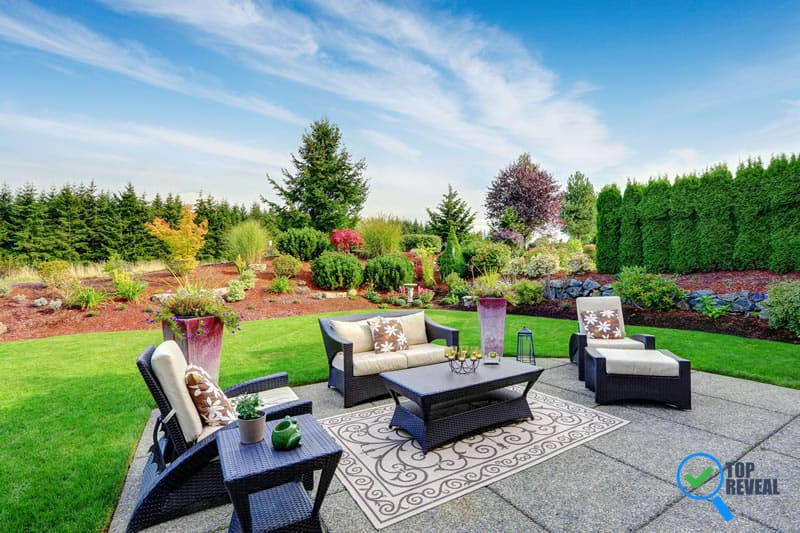 Always add one element that lets your outdoor area stand out from others. Adding any interesting element to your outdoor arrangement can make it look quirky and welcoming. You can have a lot of fun and keep experimenting your heart out till you find that one item that satisfies your idea of 'unique.' For instance, a statement pendant light, a meaningful statue, a state-of-the-art seating arrangement, or even something as simple as a few aesthetic wind chimes, can hit that eye-catching sweetspot. 
Keep functionality in mind
When you plan to style your outdoor space, keep functionality in mind. Your outdoor arrangement must not only look good to the eyes but remain functional as well. There is no use in creating a non-functional elaborate outdoor space. From furniture to decorative pieces and other accessories –ensure that everything you buy can be utilized in one way or the other. Always buy functional and sturdy furniture to use in the long run. 
Pro tip – Always consider good-quality accessories and furniture when you shop for outdoor area. When you purchase things of good quality, you will receive longer wear and enjoyment without worrying about damages by the sun, wind, or dust. You can find good-quality furniture and accessories on online and offline platforms. Begin by setting up your budget and then look for the desired products. 
Takeaway
Having a comfortable and beautifully done outdoor space lets you spend more time outside enjoying the beautiful wonders of nature. You do not have to run from pillar to post to materialize the above-listed tips and tricks. Let your sense of enjoyment be your guide as you begin to look for ideas and shop for accessories to charm up your outdoor space.