A landscape wallpaper can really change the ambience of a room, and make it more interesting and inviting. It is a fairly popular way to create a focal point inside your space and give your interiors some character. Why landscapes in particular? Nature tends to be calming and universal, it is easily one of the most aesthetically pleasing choices you can make. Here are the top five popular landscape wallpapers that you can use for your house.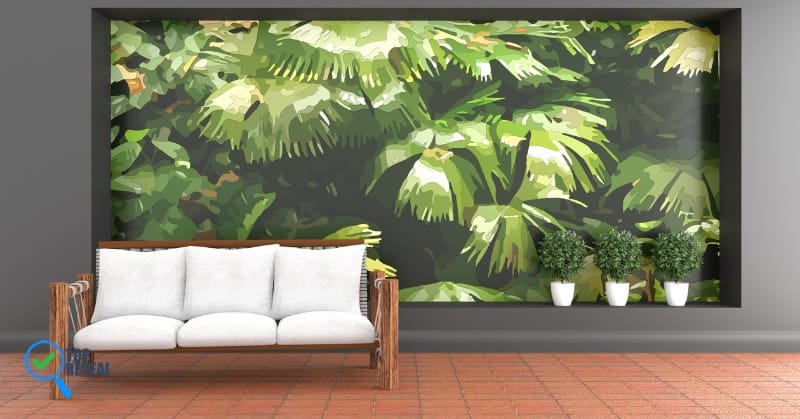 A Day In the Forest
There is something calming about the sight of nature. Although wallpaper is not the same as a view of a forest in real life, it is a good substitute. There is a range of different forest landscapes that you can choose for yourself, as it is quite a popular wallpaper choice. Such a wallpaper should go perfectly with some wooden furniture to create a real calming yet modern ambience. Alternatively, you can also have a look at these extra-large canvas prints and hang them in your room instead, or find one that will compliment your wallpaper and complete your interior design.
City Life
If you are interested in creating a lively atmosphere inside your rooms, you might want to consider a vibrant city landscape wallpaper. A view of city life inside your home will make it look more modern and in tune with current trends. You can select a sight of any city in the world, and if you have your favourite place, why not make it part of your interior design? The right city landscape can also make your room look larger than it is. It's all about creating contrast.
Look Up – Sky Wallpapers
The sky is one of the most popular themes in art, and when it comes to landscape wallpapers, it is just as loved. The sky is a very universal theme, and it will match every interior design. A colourful sky inside your room can make it look more dreamy. Because the sky is very inspirational, this wallpaper can be a fantastic choice for a children's room or an office. Enough to support creativity, but not too overpowering.
Calming Water
Water – lakes, waterfalls, seas, and rivers – are another popular pattern when it comes to landscape wallpapers. Blue is a colour that calms people, so having a feature like that on your walls can have a positive effect on your mood. There is a lot of power in the water. If you are a water sport enthusiast, or just in love with water-themed landscapes, this might be the best option for you.
Ambitious Mountains
Mountains add a sense of adventure and ambition inside a house. They remind people of their strength, and bravery, and could bring those feeling to your living space in a form of landscape wallpaper. This wallpaper is an excellent choice for a room of a great traveller, or in the living room to always keep the spirits high.
Final Words
Landscape wallpapers draw on different artistic influences. You can change the ambience of the entire room just by adding a popular landscape inside it. Create the right vibe in the house by choosing peaceful forests, calming waters, dreamy skies, vibrant cities, or ambitious mountains. Make the wallpaper match your needs and personality.