Summer is all about relaxing in your garden and soaking in the sun. This season usually means a backyard barbecue for the whole family or a quick splash on the poolside. If you're going to be outdoors when the weather is sunny, you know that bringing a chair with you is one of the ways that you can enjoy nature and make the most of the sunlight.
Choosing a wooden lounger over a plastic one can be a smart decision that you can make. The wooden sun loungers and rattan are very comfortable and durable. There are variations that you can easily fold as well. They require less space in storage rooms, and you wouldn't have to worry about the rattan and the wood-burning you during a hot summer day. With the best designs and styles, you'll find these chairs to be an excellent complement to your patio furniture.
All About the Rattan Furniture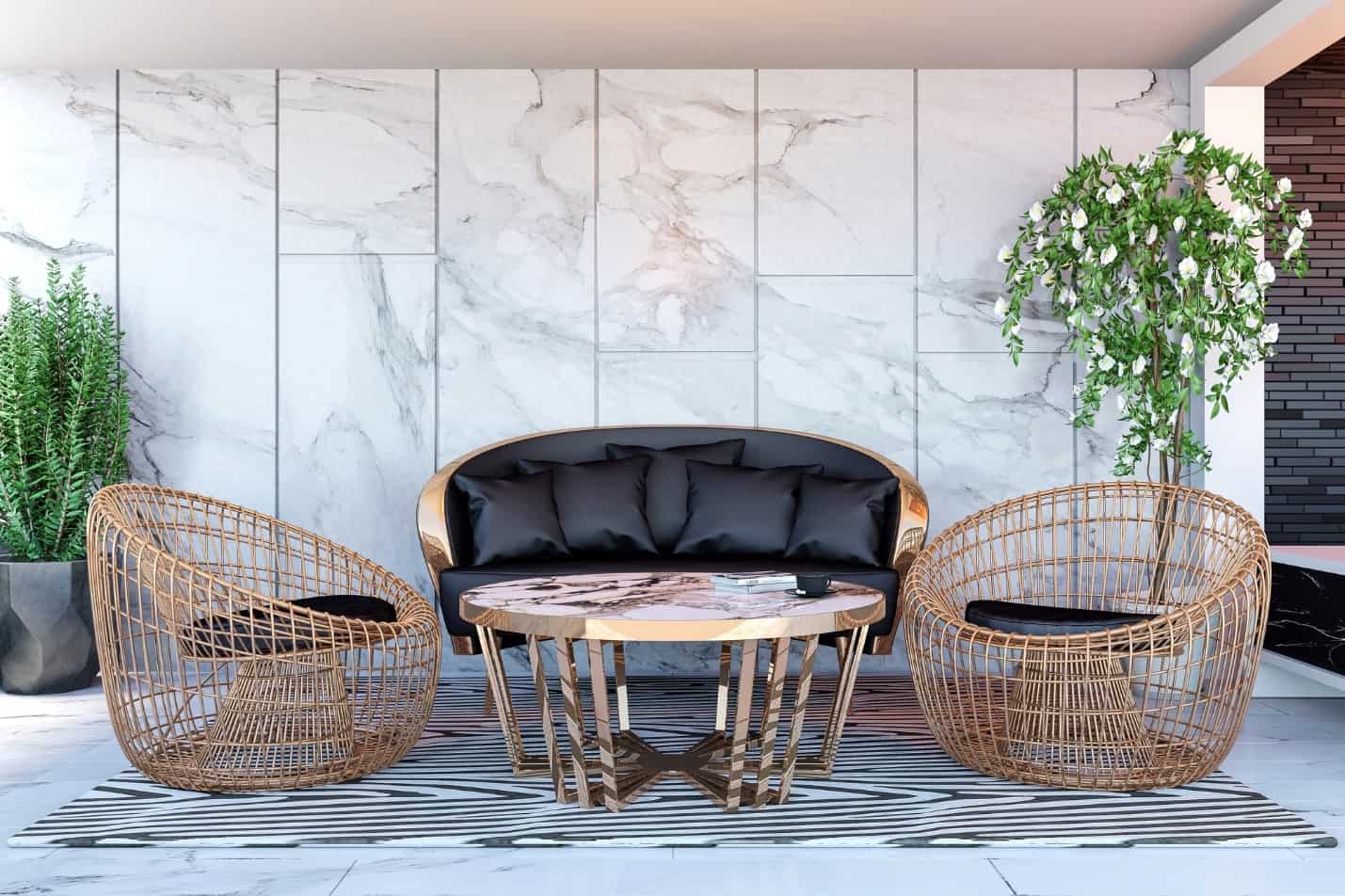 Rattan is a type of climbing vine that belongs to the palm family. It is extremely popular as outdoor furniture because it has the versatility to curve and bend according to the user. It is light with neutral golden colours that will brighten your garden instantly.
As one of the lightweight materials, you can move them around quickly through the handle. The material is durable, and the loungers can withstand extreme temperatures and high humidity in most cases. They also have a natural resistance to insects, and you will find them to be amazingly comfortable.
Some of the features you may want to know about the sun loungers made from rattan are their flexibility, softness, and workability. They have delicate and complex curves that you do not usually see in metals, and they are hand-made. The gentle impressions are often not produced by machines, and they have distinct colours, curvatures, hardness, and thickness. See more info about rattan on this page.
Why Do You Need Wooden Reclining Chairs?
These recliners are very relaxing, portable, and comfortable. The frames are made up of wood, and the seats have a fabric backing or cloth that you can sit in. Many people are often hauling them during car shows, concerts, picnics, beach trips, or a relaxing afternoon in the garden. You will find them to be comfortable when they are used in outdoor seating.
Most of these wooden loungers are easy to store because you can fold them. Others have hinges made up of aluminium, steel, and other metals with contemporary styles. People love to take them out to their gardens so they can read their books under the shade of a tree, or they just want to sip lemonade in the afternoon while watching birds and butterflies. Here are other reasons why you need them.
1. They are Very Durable
These chairs are often crafted from solid wood, and they provide you with stability. Expect them to be able to withstand most weather and wear-and-tear, especially if you are going to use them every day. They are also a good option when you are watching your child playing soccer or when you go to the beach. They are durable and comfortable as well.
2. A Style that Lasts
Wooden loungers are unique no matter where you are going to bring them. They look great while you cook marshmallows on a bonfire, when you are lounging in your pool, and if you are entertaining friends. They can be a match to your existing furniture, and you will find them to blend with the environment easily.
Some owners get creative with the recliners, carve some designs on the armrests, or frequently change cushions. The sling wooden garden recliners often feature bold and bright colours that emphasize style and comfort. Know more about the manufacturing process of wooden recliners in this URL: http://www.madehow.com/Volume-3/Recliner.html.
3. Easier Maintenance
If you do not have the time to clean the furniture, then the wooden recliners are one of the best choices out there. You will find them easy to clean, store, and maintain. Many companies provide a protective wood coating to deter insects and pests in the garden so that the chairs will last for an exceedingly long time.
Regardless of how old you are, you will be able to depend on them to remain functional, durable, and beautiful for many years. They require minimum maintenance and are resistant to the weather.