Just about everyone loves ice cream, right? That goes almost without saying. But what many ice cream lovers don't realize is that they can bring their favorite recipes to life from the comfort of their own kitchen.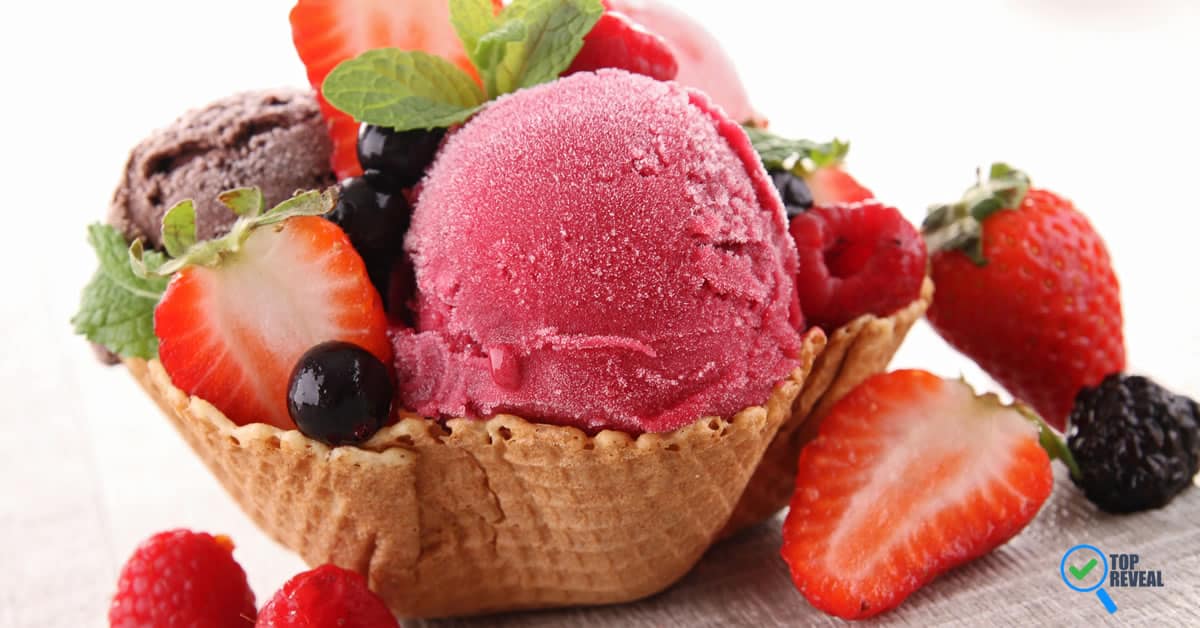 Today we will explore how this can be done as we dive into a list of ten of the best Cuisinart ice cream recipes that are out there; these recipes don't all come from Cuisinart but can be used with their machine. And no worries, we have something for every diet- even dairy-free!
Yummy Cuisinart Ice Cream Recipes DIY at Home
We will top the list with the quintessential fan favorite. If the sight of a frosty scoop of chocolate ice cream doesn't make your mouth water than there was something wrong with your childhood.
This particular recipe from the NY Times is very simple but it's also sure to be a big crowd pleaser amongst your friends and family.
8 ounces good-quality semi-sweet chocolate, chopped
3 1/2 cups half and half
1 tablespoon plus 1 teaspoon cornstarch
2 ounces cream cheese, softened (about 1/4 cup)
1/4 cup sugar
pinch salt
Making this recipe happen is pretty simple. Integrate the ingredients in a saucepan over a medium heat until well mixed, then pour your chocolatey mixture into your ice cream mixer and wait for the magic to happen.

Friendly's
Mint chocolate chip ice cream like the one is refreshing and plainly delicious. It's also a whole lot easier to make than you would probably guess.
2 Cups Heavy cream divided
1c1/2 cups whole milk
¾ cup granulated sugar
Pinch of Salt
4 egg yolks
1 teaspoon vanilla extract
½ chocolate chips
Once again you are going to stir the ingredients together until well blended in a saucepan over moderate heat, then pour them in your ice cream maker, and wait patiently. The only ingredient that you will want to wait to integrate is the chocolate chips. Pour those in right as you are preparing to pour the ingredients in the maker.
If you're like most people, cookie dough is one of your favorite guilty pleasures. With this recipe via Homemade in the Kitchen you can really take your cookie dough craving to the next level.
1 cup whole milk
¾ cup granulated sugar
2 cups heavy cream
Pinch of salt
6 egg yolks
2 tespoons vanilla extract
Your favorite cookie dough
Mix the yolks and half of your milk in a bowl. Combine the remaining ingredients (except the cookie dough) into a saucepan stirring constantly until combined. Slowly pour heated mixture into bowl with yolks, stir again, and then pour into ice cream maker once chilled.
Then it's the makers time to shine.
4. Pistachio Nut Ice Cream
Pistachio nuts are a delicacy that makes for a healthy and delicious snack. Naturally, they become all the better when you mix them in with some ice cream like the Unconventional Baker did. And since it's dairy-free, everyone can enjoy it.
1 1/3 cups shelled pistachio nuts
¾ cup sugar
2 cups heavy cream
1 cup whole milk
Pinch of salt
6 large egg yolks
1 teaspoon vanilla
3/4th cups chopped pistachios
Grind the 1 1/3 cups shelled pistachios in a blender until very fine consistency. Warm milk cream and salt in saucepan then stir in pistachio blend. Wisk egg yolks in your bowl then integrate heated mixture into bowl with egg yolks, mixing constantly.
Stir in vanilla, then finally integrate ¾ cup of chopped nuts before cooling and then integrating mixture into maker.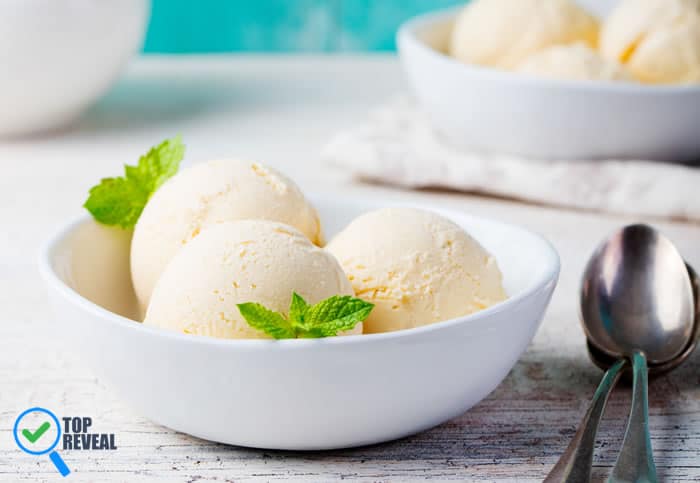 Vanilla ice cream is about as basic as it gets but that is not to say that you shouldn't love it. Here's how to bring this basic but beloved ice cream flavor to life in your own kitchen with Cuisinart's own recipe.
3/4 cup white sugar
1 cup heavy whipping cream
2 1/4 cups milk
2 teaspoons vanilla extract
Mix all of the ingredients except for the vanilla into a saucepan until well blended, then mix in vanilla and chill before incorporating ingredients into ice cream maker.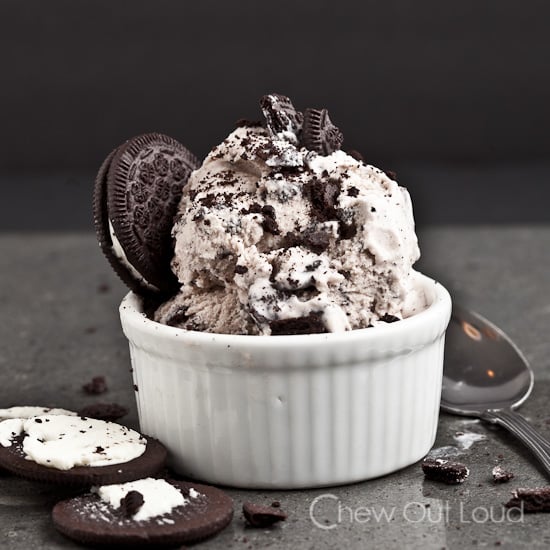 Cookies and cream is a delicious recipe that combines two fan favorites (cookies and ice cream) into one insanely tantalizing treat. Let's check it out, courtesy of Chew Out Loud.
2 cups heavy cream
 1 cup whole milk
2/3 cup sugar
1 teaspoon vanilla extract
20 chocolate sandwich cookies
Integrate all of the ingredients except for the sandwich cookies, then pour into container and chill in refrigerator for up to two hours. In that time, crush the cookies, then integrate into the batter and pour into ice cream maker.

7. Orange Sherbet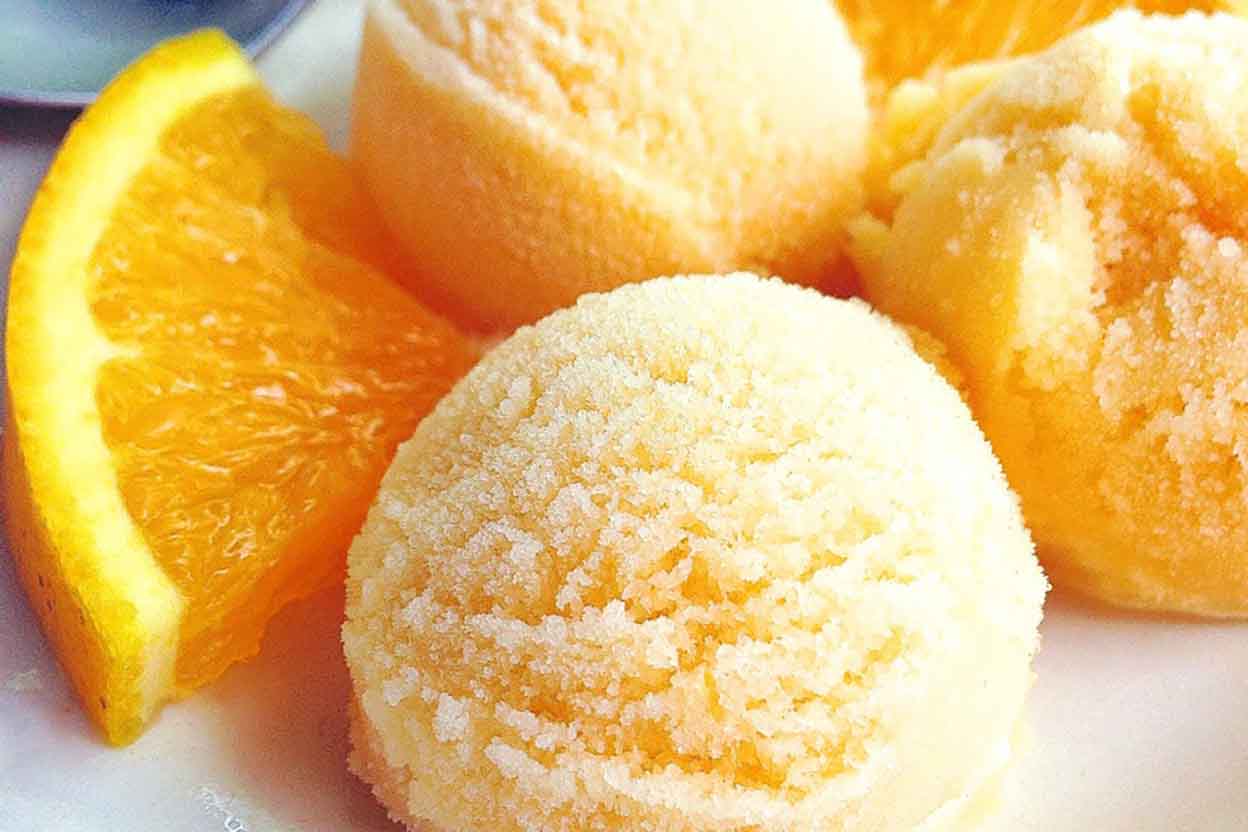 Sherbet might not be the most exciting flavor in the world, but it is definitely tasty and refreshing. Here's how you can make it for the sorbet lover in your life, courtesy of King Arthur Flour.
7 ounces sugar
1 1/2 tablespoons finely grated orange zest
1/4 teaspoon kosher salt
2 cups freshly squeezed orange juice, approximately 2 to 3 pounds oranges
1 tablespoon freshly squeezed lemon juice
1 teaspoon vanilla extract
1 1/2 cups very cold whole milk
Blend all ingredients except milk in food processor. Combine mixture with milk then chill for one hour before mixing into ice cream maker.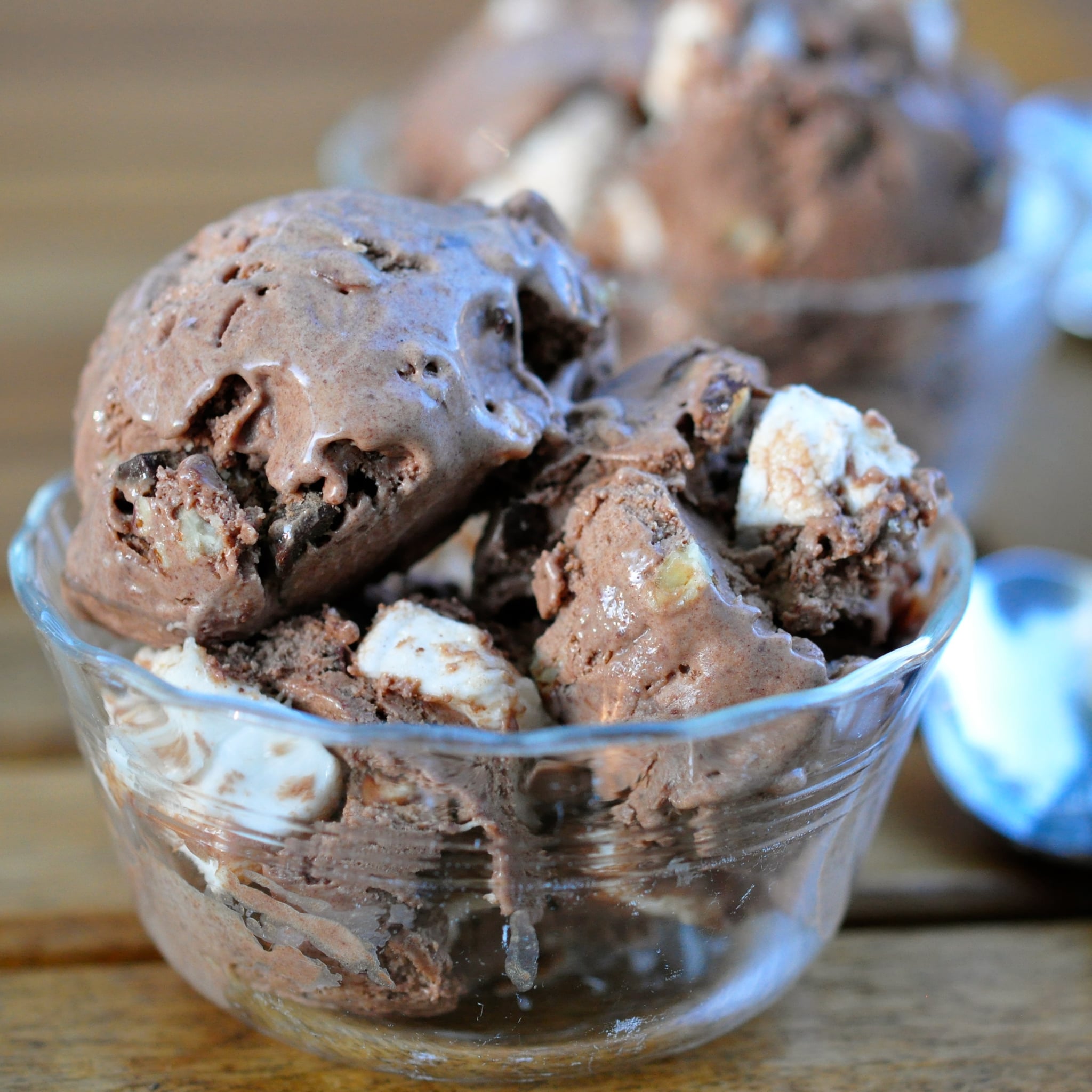 Rocky road might not have the same enthusiastic following as some of the other options on this list but that doesn't mean that this awesome flavor cannot rock your world. Let's look at how to make this fun flavor with a recipe from Popsugar.
3/4 cup sugar
1/2 cup unsweetened cocoa powder
1/8 teaspoon fine sea salt
1 1/2 cups heavy cream
1 cup milk
1 teaspoon vanilla extract
1 teaspoon almond extract
1/2 cup semi-sweet chocolate chips
1/2 cup sliced almonds
1 cup miniature marshmallows
Mix together all your ingredients in sauce pan except for the chocolate chips, and almond squares. Stir new ingredients in until chocolate is melted, then set mixture in bowl aside to cool in the refrigerator for up until an hour. After that, let the ice cream maker do its work.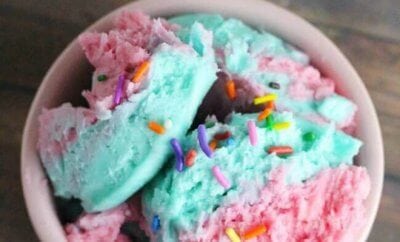 This sugary nostalgic blend from Spaceships and Laser Beams is sure to give you a pretty sweet sugar head rush. Here's how to spice up your life with this sugary carnival treat.
3/4 cup granulated sugar
 1 cup milk whole
 2 cup heavy whipping cream
 1/2 cup cotton candy syrup
 1 tsp vanilla extract
Start by whisking milk and sugar together into bowl. Next, integrate vanilla, cream, and syrup into the bowl and stir thoroughly. Finally, chill mixture, then pour into maker.
10. Butter Pecan Ice-Cream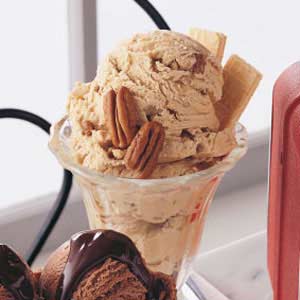 Last but not least, butter pecan from Taste of Home; a creamy delicious option for the nut lover in your life.
1/3 cup chopped pecans
1 tablespoon butter
1 cup brown sugar
2 eggs, beaten
1 1/2 cups half-and-half cream
1/2 cup heavy cream
1 teaspoon vanilla extract
Start by cooking the pecans in butter until they brown. Then mix brown sugar and milk in saucepan until sugar dissolved then mix with eggs in a bowl.
Finally, add vanilla mix one last time, and then chill for up to an hour before putting in an ice cream maker.
What did you think of our tasty homemade ice cream treats? Tell us your thoughts and share these amazing recioes with your family and friends.