Are you a fan of ice cream? You may have tried just about every flavor in the book. However, homemade ice cream is really something special. Not only is homemade ice cream much fresher, but you can customize the flavors as well… and there are so many kinds that you can make yourself.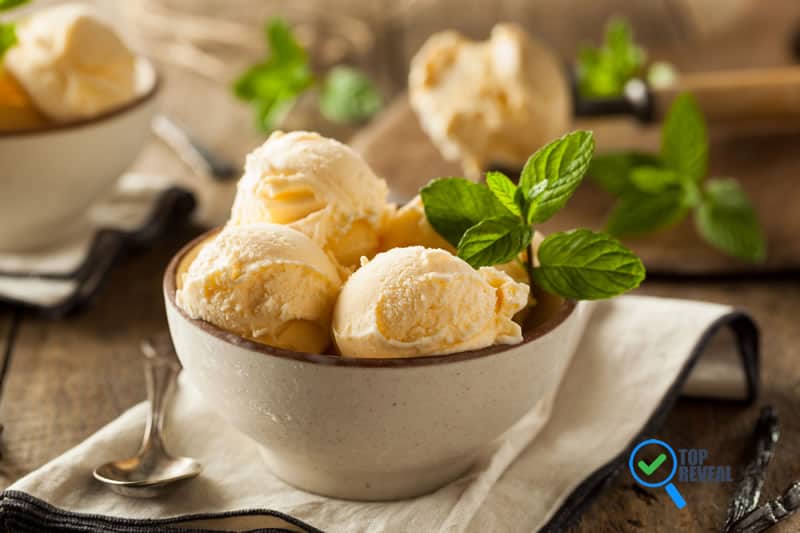 Here are some of the most unique and best homemade ice cream recipes out there, below!
Best and Easy Homemade Ice Cream Recipes
1. Brownie Batter

Laurens Latest
If you are a chocolate ice cream lover, this is one of the best homemade ice cream recipes for you… namely, Brownie Batter. This is basically fresh brownies in the form of ice cream, for something rich, creamy, and new!
2. Strawberry Cheesecake

LMLD
Among desserts, strawberry cheesecake is very popular… and you haven't even tried strawberry cheesecake ice cream yet. Transform a classic dessert into a chilled, sweetly tart creation that everyone is sure to love!
3. Creamy Cashew Ice Cream (Vegan-Friendly)

Lovingit Vegan
My mom used to make this cashew ice cream with raspberries when I was a kid, and it was truly divine! Cashews are very fatty and creamy naturally, so they mimic the texture of dairy cream really well.
4. Homemade Ice Cream With Cannoli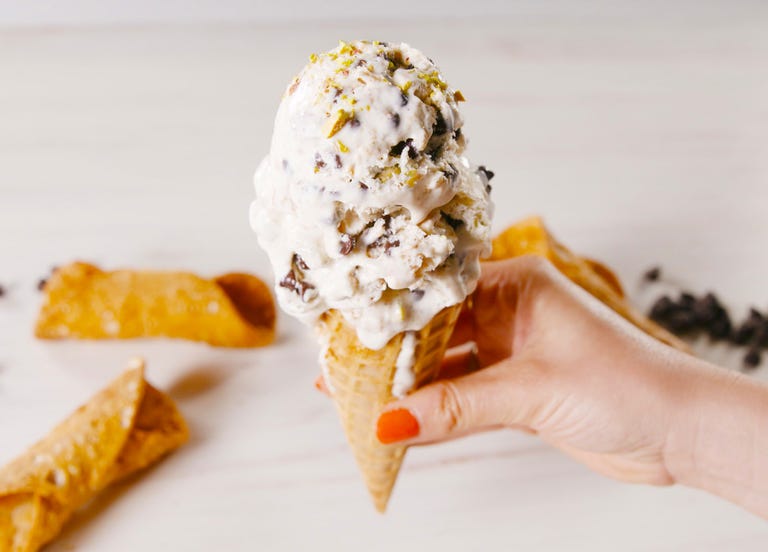 Delish
Now, this is one of the homemade ice cream recipes I have never heard of before… cannoli. This makes for a sweet and tangy dessert with just the right amount of crunch!
5. Festive Pumpkin Ice Cream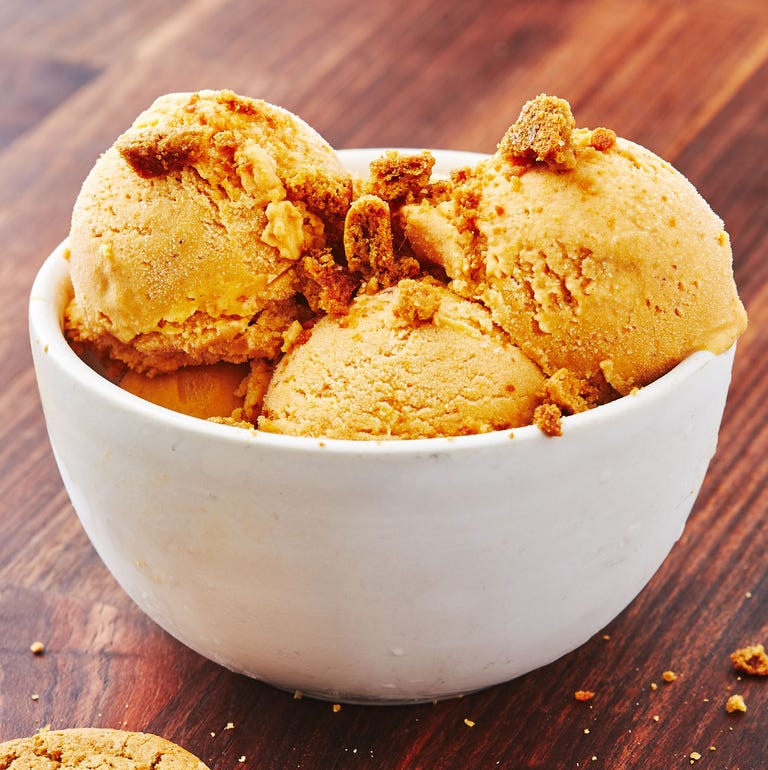 Delish
This one is great for autumn time: pumpkin ice cream! This super-sweet squash is perfect for making a dessert that is both unique and festive.
6. A Classic Strawberry Ice Cream

All Recipes
Strawberry ice cream is, quite simply, a must-have. Strawberries and cream combine for a flawless, garden-fresh, sweet, and tart flavor!
7. Avocado Ice Cream (Vegan-Friendly)

Martha Stewart
You can use avocados to create homemade icecream recipes that are truly creamy, delicately sweet, and mellow. This is a vegan-friendly one as well.
8. Hot Chocolate In The Summer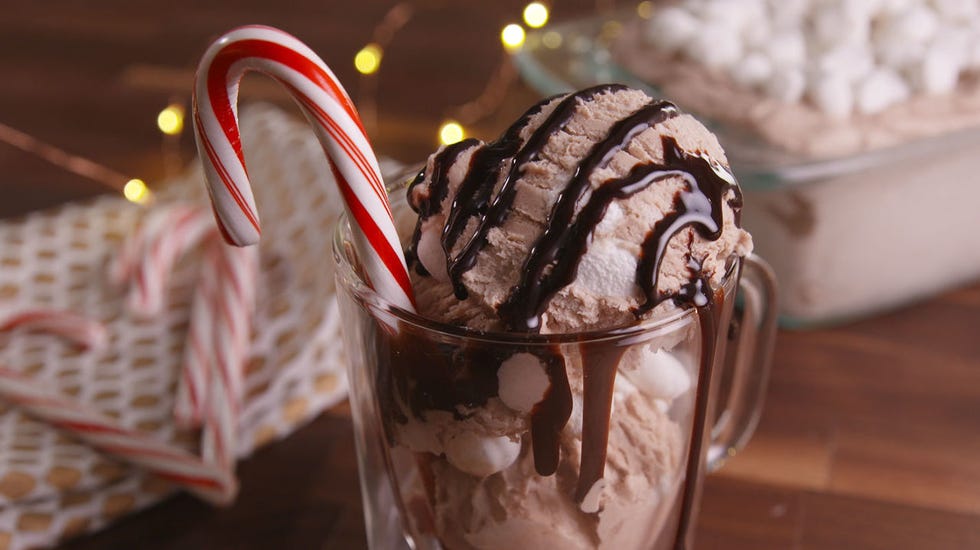 Delish
Hot chocolate ice cream is one of the homemade ice cream recipes I have never heard of! This idea is very cool. You can enjoy your favorite, chocolatey treat in the summer, to get cool. Complete with marshmallow.
9. Ice Cream For A Unicorn

Bread Booze Bacon
This icecream is, in a word, pretty! With pastel colors and sprinkles, it certainly does look like something a unicorn or fairy (or child) would enjoy!
10. Homemade Ice Cream Recipe For The Red Velvet Lover

Baked By Rachel
Creamy icecream and tender red velvet cake, all in one!
11. Chai Ice Cream (Vegan-Friendly)

Minimalist Baker
This chai ice cream sweet, spicy, and simply delightful.
12. No Churn Mint Chocolate Ice Cream DIY

Martha Stewart
As you probably know, mint chocolate is quite popular. You can serve this classy dessert to your friends and family at home, fresh, with this DIY!
13. Ultra Creamy Homemade Coconut Ice Cream (Vegan-Friendly)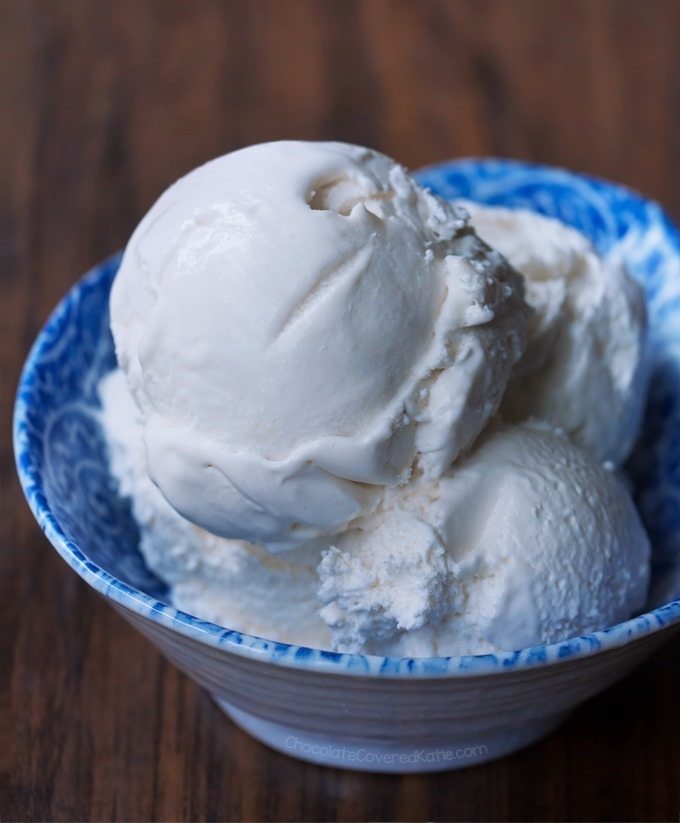 Chocolat Covered Katie
Did you know that you can make ice cream out of coconut? It's true! Coconuts are naturally fat-rich, making for lovely, creamy base, and they have a flavor that is mildly sweet, and mellow.
14. Ice Cream And Cookie Butter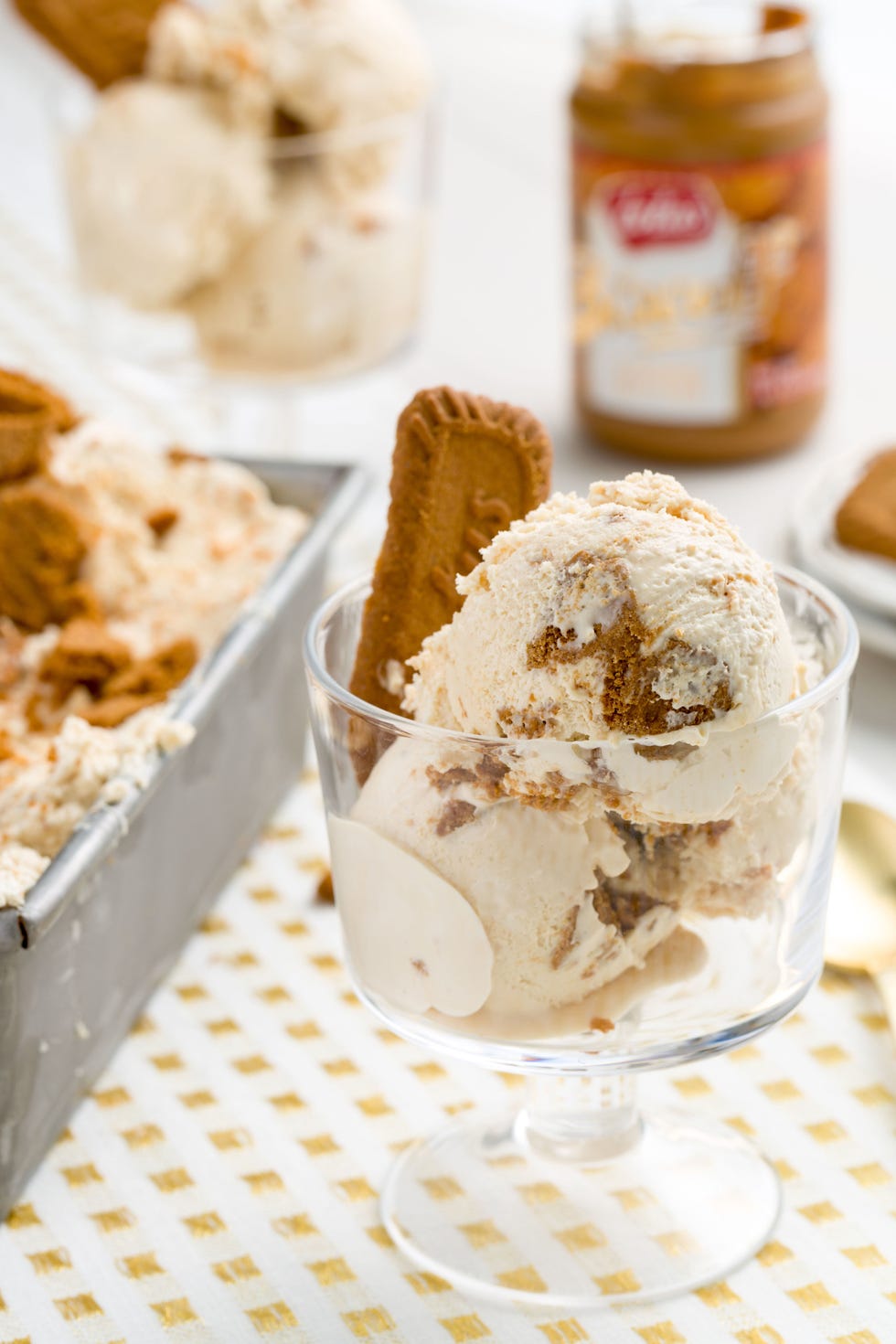 Delish
This is one of the best homemade icecream recipes for you if you are a fan of cookie butter! This condiment is creamy, sweet, and has plenty of savor.
15. Rose, Geranium, and Cardamom Ice Cream DIY

Martha Stewart
Looking for some fancy homemade ice cream recipes to try? With this rose, geranium, and cardamom ice cream DIY from Martha Stewart, you need look no further!
16. Robin's Egg Ice Cream For Some Spring Fun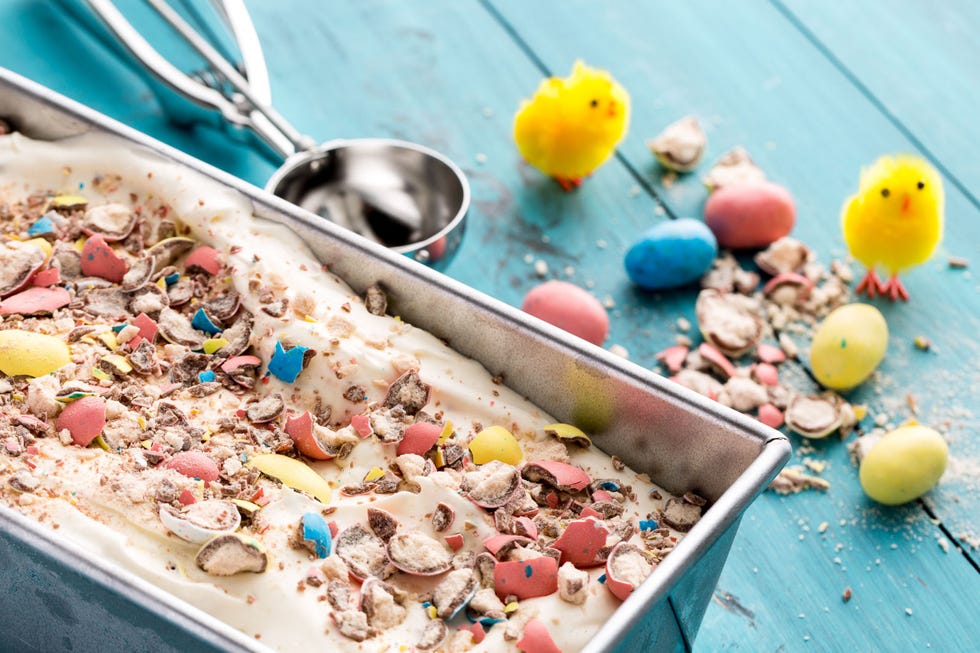 Delish
This is a recipe you will need seasonal Robin's Eggs for. Create a creamy dessert that is also crispy and colorful. This is one kiddos especially are sure to love!
17. Classic Oreos And Cream

Stuck On Sweet
Many ice cream lovers are fans or Oreos and Cream. Just crush up some of milk's favoite cookie, and you're nearly done!
18. Peppermint Bark

bajillianrecipes.com
This is a really fancy mint ice cream recipe, called Peppermint Bark Ice Cream. This has such a sophisticated flavor, you could offer it to special guests after dinner!
19. Watermelon

Recipes To Nourish
Watermelon is so refreshing… and this 5-ingredient watermelon ice cream recipe is the perfect way to chill. Sure to be a hit adults and kids alike.
20. Black Plum, Port, and Cinnamon

Martha Stewart
Want to make something special? This is a homemade ice cream recipe that is fancy enough for any occasion, featuring Black Plum, Port, and Cinnamon.
21. Give Me Some More S'mores… Ice Cream

David Lebovitz
This is one that chocolate fans, campers, and children will probably love. Nothing beats the classic combination of chocolate, graham cracker, and marshmallow!
22. Persian Rose and Pistachio Ice Cream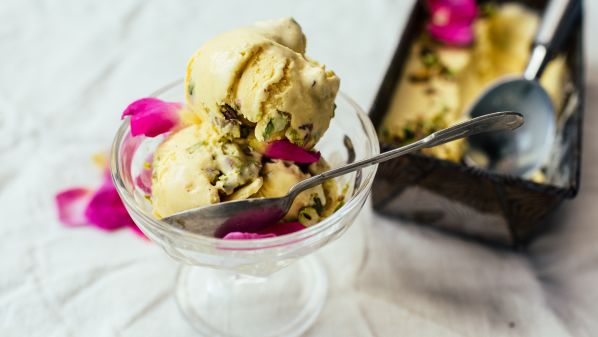 Food
This is another truly fancy ice homemade ice cream recipe, incorporating nutty, creamy pistachio, and rose's fragrant flavor.
23. Peanut Butter Banana Ice Cream (Vegan-Friendly)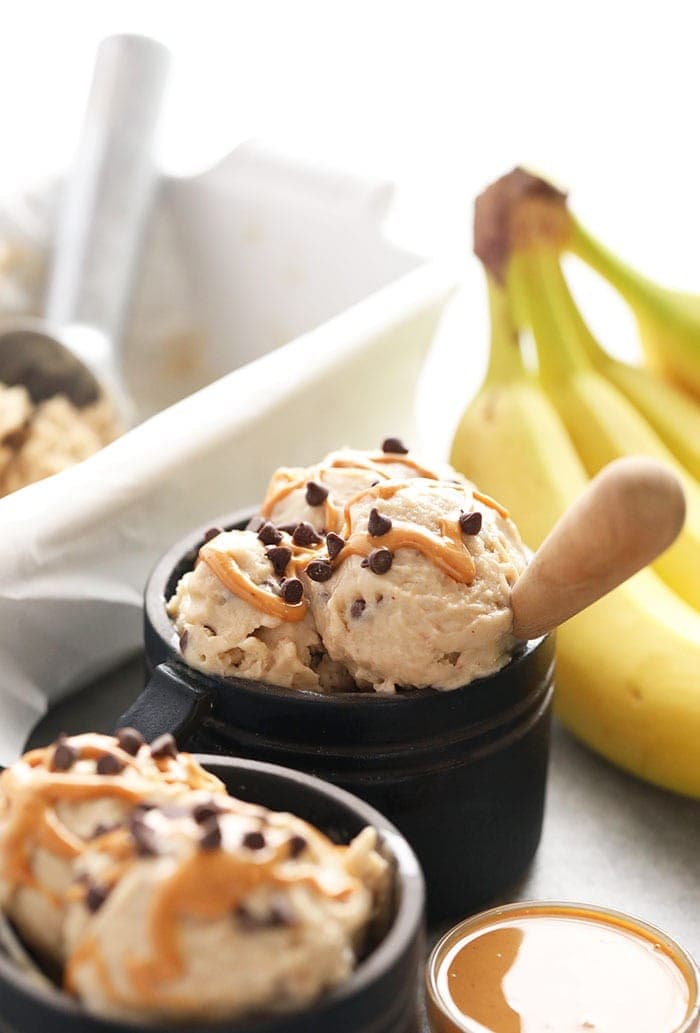 Fit Foodie Finds
Want a healthy, homemade dessert? Give peanut peanut butter banana ice cream a try. This delicious recipe calls for just 4 ingredients: chocolate chips, peanut butter, bananas, and almond milk.
Do any of these homemade ice cream recipes catch your eye? Most can be made in an icecream machine, and some can be made slow-churn. There are countless delicious ingredients, for endless possibilities… Perhaps you will find your new favorite?