Is there anyone who doesn't love a good dessert after a meal? I know I do. Heck, I like a good dessert at all times of the day, which is why I struggled at first with my low carb lifestyle. Most desserts are full of sugars and starches- which are all no-nos when you're cutting carbs. And the low carb options I encountered were anything but enjoyable. I thought for sure I'd never enjoy pie, or ice cream again.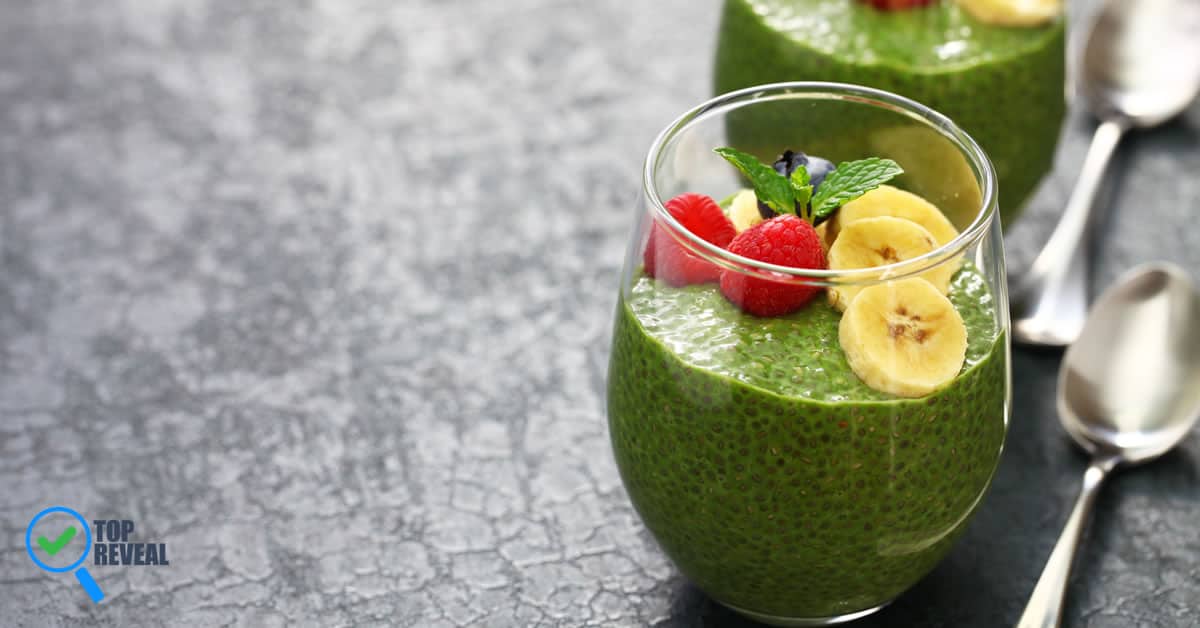 I discovered some amazing low carb dessert recipes and now I indulge every night (and even some afternoons). These recipes are decadent and fun- everything dessert should be- minus all those carbs!
Sweet and Healthy Low Carb Dessert Recipes
Lasagna for Dessert? You Bet!
Who said you need sugar to be sweet? As you'll see with this recipe on Lowcarb Maven natural ingredients, like shredded coconut and dark chocolate combine with cream cheese and homemade whip cream for a smooth dessert that hits that sweet spot.
Berry Delicious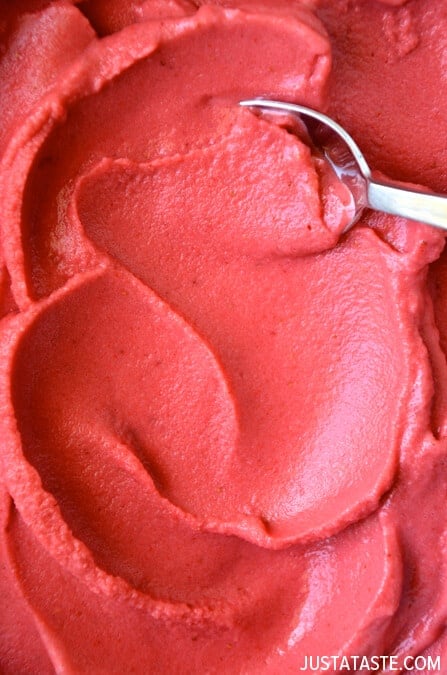 Perfect for those warm nights, or anytime really, frozen yogurt is great because you only need a few ingredients and it can be whipped up quick. This recipe via Just a Taste calls for agave or honey and you can use any fruit you like.
Cran-tastic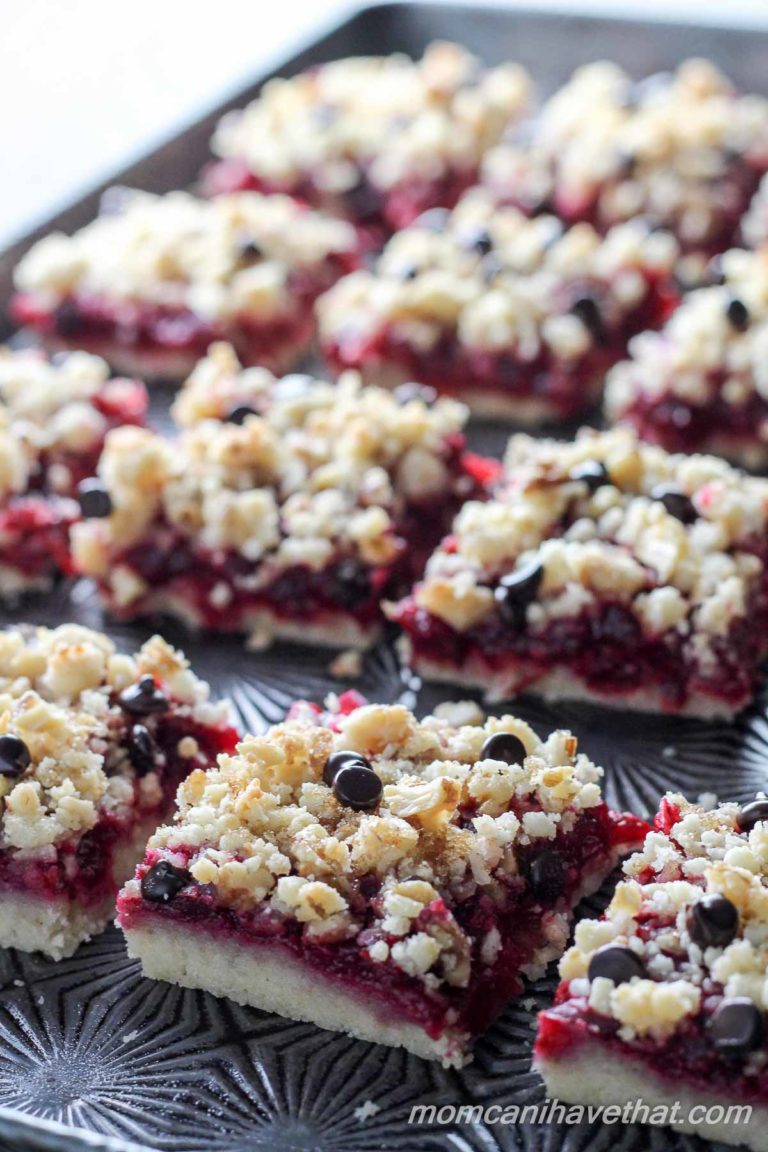 I like adding cranberry to desserts because they add a tartness that cuts through the sweetness and gives them a richness that's not too much. this recipe on lowcarb maven is a real delight thanks to the topping of walnut crumbs and the hidden nutmeg flavor is a delightful surprise.
Say Cheese
How can you go wrong with cheesecake and cookie dough? You can't! This recipe from alldayidreamaboutfood is a favorite of mine because one bar is sure to fill you up and satisfy your sweet craving.
Skilled Skillet
Brownies are never a bad thing, especially if you have this recipe from she knows. The oozing chocolate makes it feel sinful and full of calories but it's anything but thanks to the natural sweeteners. And hey, if you have some low carb ice cream you're all set.
I Scream, You Scream, We All Scream for Ice Cream
And here's an ice cream recipe you can use with or without the brownie one. Less complicated than you might think, this delight by ditch the carbs can be done in under 20 minutes! And if you want you can substitute the strawberries for another flavor you prefer.
Death By Chocolate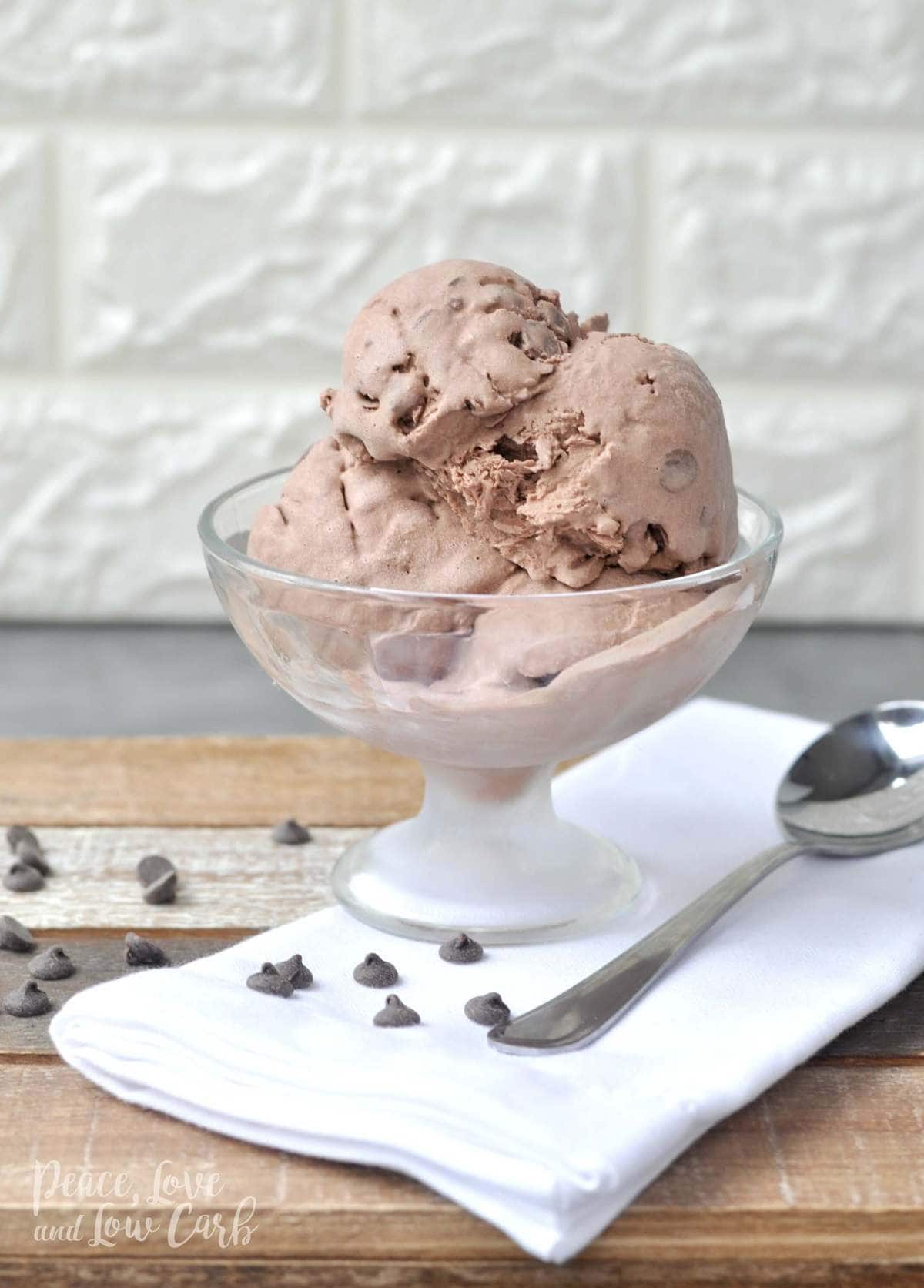 Of course, we can't mention ice cream without a chocolate one and this one on peace love and low carb is an excellent one. There are only 5 ingredients needed and you can get this done in just 10 minutes. And the chocolate flavor is intense and perfectly balanced for a satisfying scoop every time.
Short and Sweet
For a more sophisticated palate, these shortbread cookies from ibreatheimhungry are the perfect treat. You can substitute another fruit, like oranges for the clementines if you prefer and the almond flour gives a great consistency when you bite into them.
Amazing Avocado
Perfect for when you're sitting in your yard, this creamy and refreshing pudding by wholenewmom is savory and sweet, and the hint of lime gives it a surprising burst of acid that will have your taste buds singing.
It's also low on carbs, so you can enjoy a nice serving without feeling guilty.
A "Pop" of Energy
If you need an afternoon snack to pick you up these lemon poppyseed cookies by Amy's Healthy Baking are just what you need. Slightly tart, the addition of a low carb protein powder give these treats added fiber to fill you up and stave off cravings.
Have a Slice, or 2
A no-bake cake that is velvety and packed with flavor? Yep, that's exactly what this treat from this rawsome vegan life is. Full of chopped fruits and silky frosting, you can substitute nectar or other sweetners for the maple syrup, but you don't need to.
Salted Delight
Salted caramel is my all-time favorite flavor so I may be biased here when I say this is the most incredible dessert, but I don't think so. This custard on ibreatheimhungry is fast and surprisingly easy. And if you want you can substitute another flavor for the caramel- but I can't see why you'd want to.
Fudge Heaven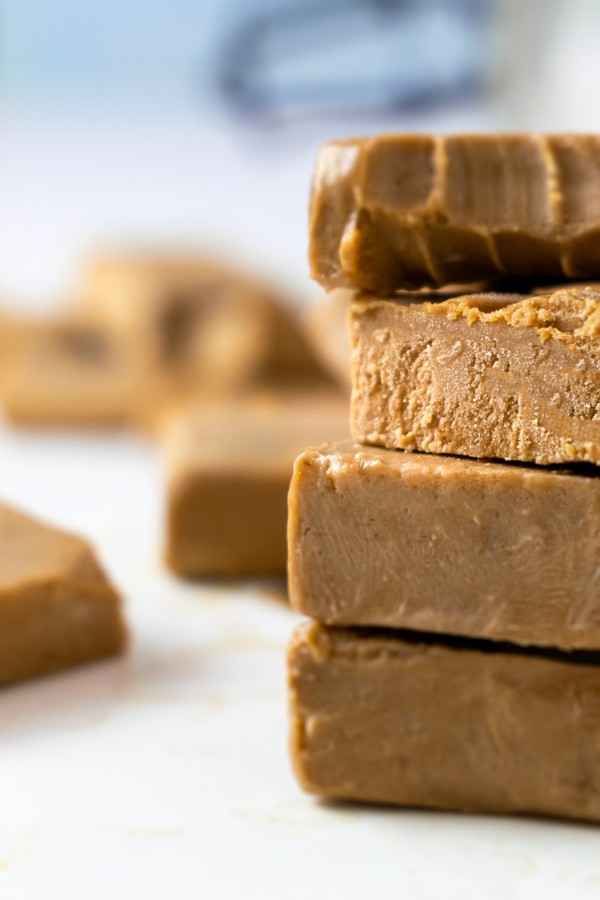 Fudge is a great dessert because its something everyone loves. Use this recipe from tasteaholics, which belnds chocolate and peanut butter for a semi-sweet taste that is filling and fun. These are also great for kids, as they are a tasty alternatve to all those processed snacks. One can prepare a fudge with a crepe pan.
Insasnely Good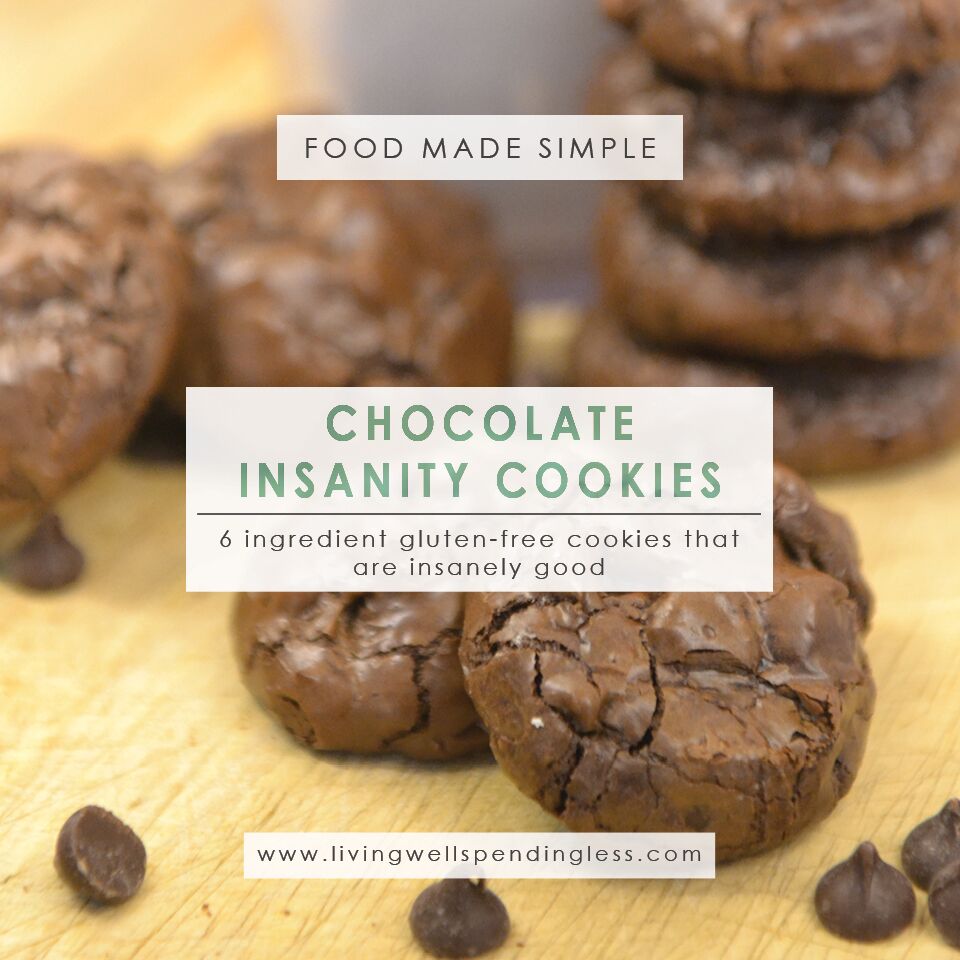 Whoever came up with the name Chocolate Insanity cookies knew what they were doing because they are insanely good. The recipe via living well spending less call for cornstarch, but you can use arrowroot instead to make it even more low carb.
Tempting Truffles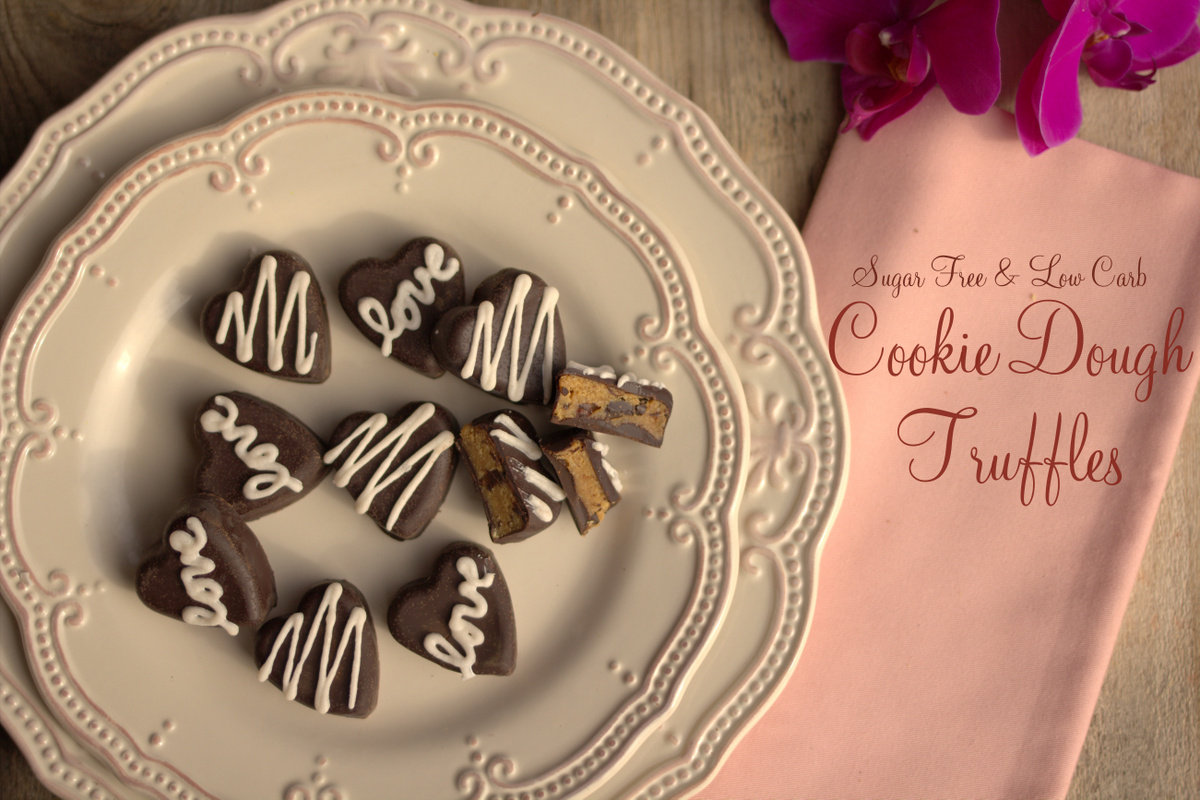 Truffles are a good way to satisfy a sweet craving because they are small enough to control portions and so packed with flavor you'll swear they're bigger. These heart shaped truffles from maria mind body health work on date night, for parties, or after a long day's work.
All American Dream
Pie usually means starchy crusts- which are forbidden when you are watching your carbs. But thanks to this recipe from this rawsome vegan life eliminates that problem by using dates, oats, and nuts for a crisp, flaky "crust."
It's also no-bake,  which gives it a nice bite and lets you enjoy it on a hot summer day.
Fearsome Fritters
Apples are ideal for desserts because they can be sweet or tart and add natural sweetness and crucnh to any dish, including this one from forestandfauna. These can be eaten piping hot with a touch of homemade whipped cream or you can let them cool down and enjoy after dinner on the couch.
Reese's Delight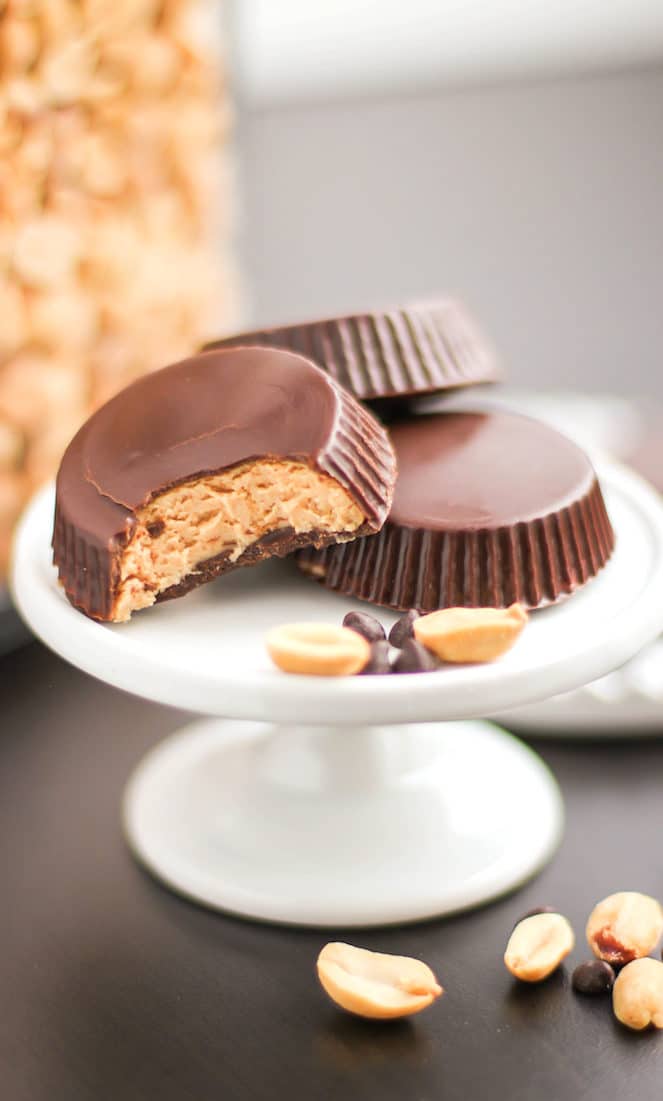 These look just like Reese's peanut butter cups ad they taste just as good thanks to this clever recipe from desserts with benefits. There are only a few ingredients and the coolest things is discovering how to make the fasmous Reese's shape.
Crunchy Craving
With just 4 ingredients this recipe from sallys baking addiction may be one of the simplest and most delicious recipes on the list. These are great to have between meals or on a break at work, as they make you feel full without all the calories. And the addition of sea salt gives it a sophisticated flair that tames the chocolate.
Hoppin' Good
Spring and summer are when you want light, bright, airy snacky and these coconut and avocado grasshopper bars from wholenewmom fit the bill. The coconut and avocado combine for a richness that doesn't overpower, perfect for those who like a more subtle sweetness in their treats.
Hershey Kiss Re-do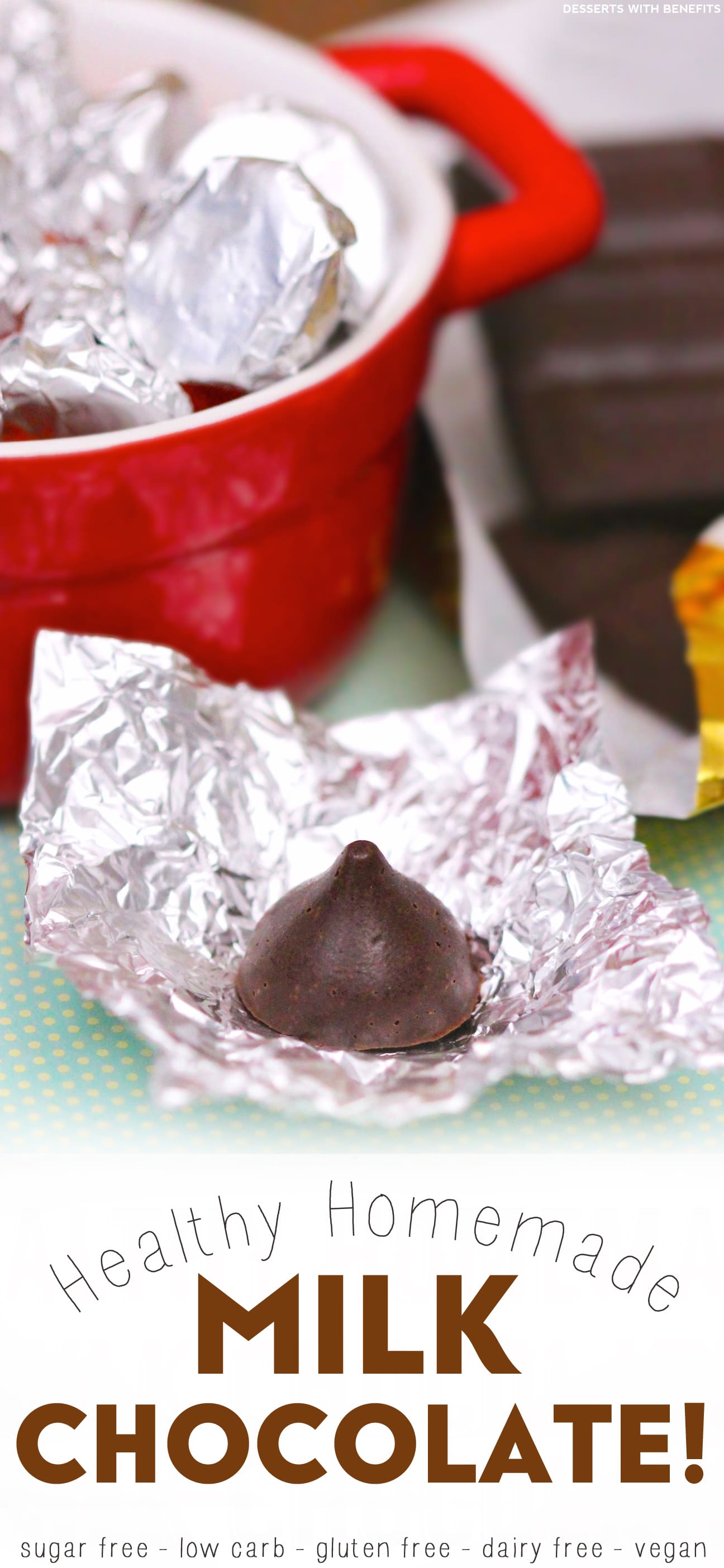 If the idea of a healthy, homemade Hershey's kiss has you jumping for joy, you're not alone. And let me tell you these little nuggets from dessertswithbenefits are so good even my kids were fooled! And don't worry, you can make them into any shape you want- Hershey won't sue.
Red Carpet Worthy
This list wouldn't be complete without a good red velvet cupcake recipe and we got one thanks to lowcarb yum, which added a little twist and made these cheesecake cupcakes! The cheesecake addition makes them smoother, denser, and gives them a unique flavor profile that sets them apart from every other cupcake.
Ho, Ho Holy Smokes!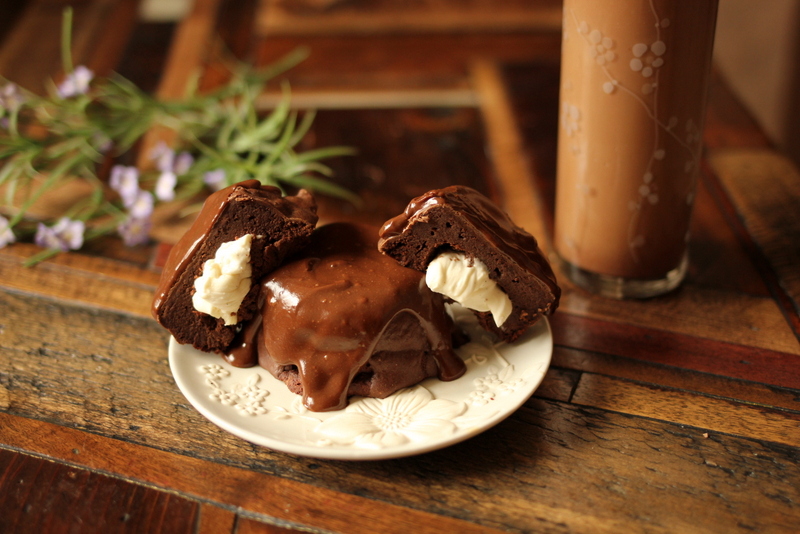 Ho-Ho's were a favorite of mine as a kid and thanks to this recipe on mariamindbodyhealth I can now enjoy them with my kids. What I love best is that there is zucchini in these, so your kids are getting a dose of veggies and don't even know it.
Sensational Salted Caramel Concoction
This is what I call an "adult" dessert, as it has layers of complex flavoring and a classy air to it thanks to the design and killer combo if sea salt and caramel. But once you bite into this cake via lowcarb lab you'll get down and dirty, licking the fork because it tastes so good.
What did you think of these Low Carb Dessert Recipes? Do they have what it takes to satisfy your cravings? Tell us what you think below and be sure to share the recipes with all your family and friends.