There are a lot of ways to lose weight, but the paleo diet is probably one of the most sustainable ways to shed the pounds and build muscle. Personally, I love it because it helps me focus on building muscle while eliminating excess carbs. There are no pills or special foods you need to order. A simple grocery store, standard kitchen, and great recipe will do.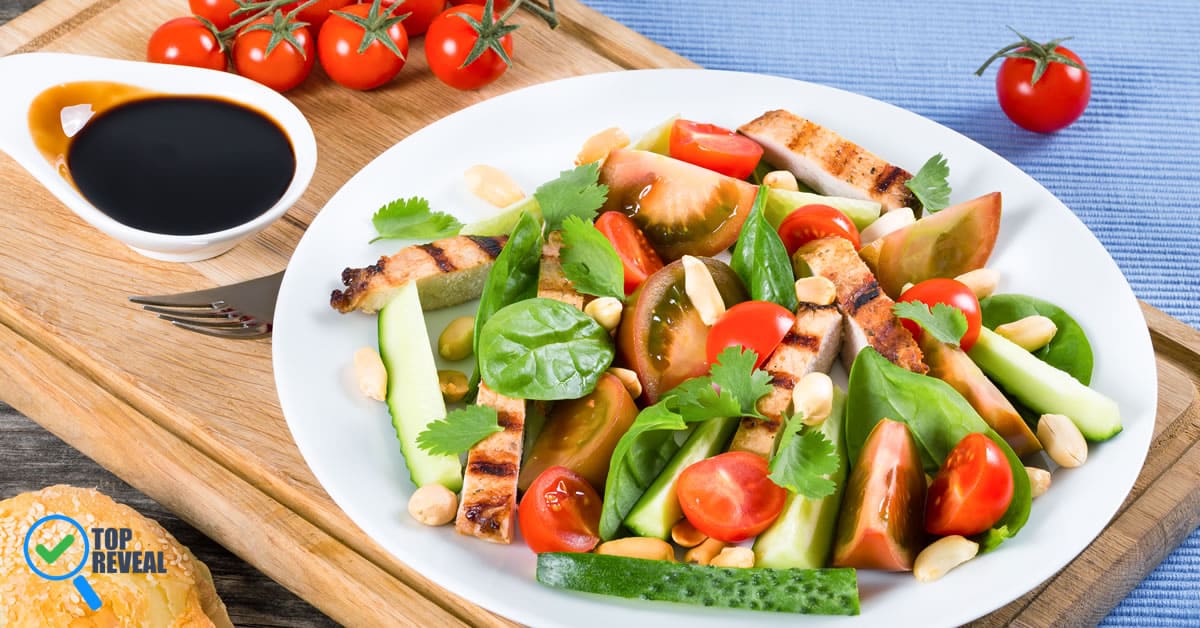 If you are considering paleo to get your body into shape, consider these 15 lunch recipes I just love!
Healthy Lunch You Can't Miss
1. Avocado Eggs

Food Smart Mom
Avocado eggs are the perfect lunch for when your hands are full and you need something quick. Cut an avocado in half, throw an egg in there and give it a bit of seasoning for a quick protein filled bite.
2. Bacon Ranch Chicken Poppers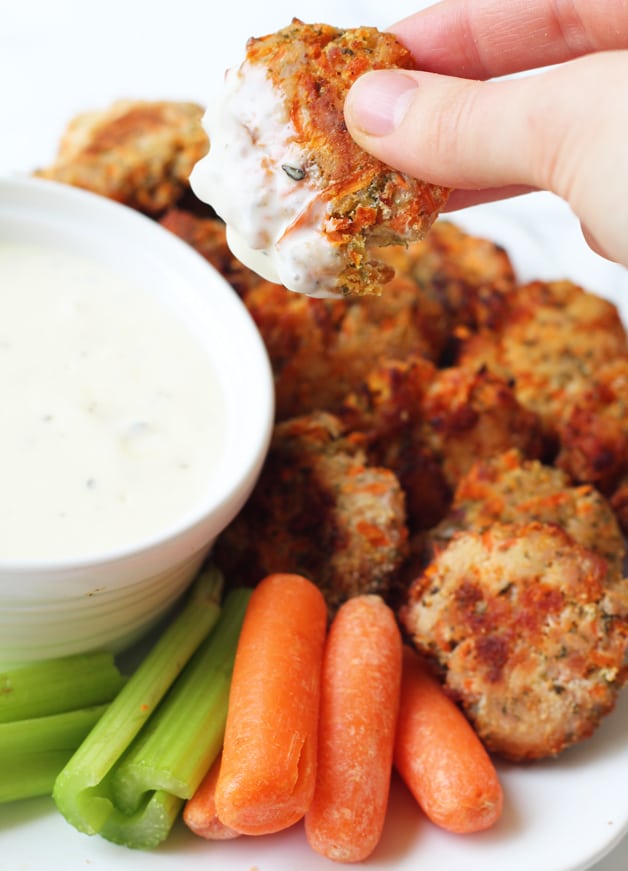 Source
Goodness, I get to eat bacon and ranch on this diet? Yes, please. These as so incredible, I can barely get through my work when I have these babies packed in my lunch.
3. Avocado Egg Salad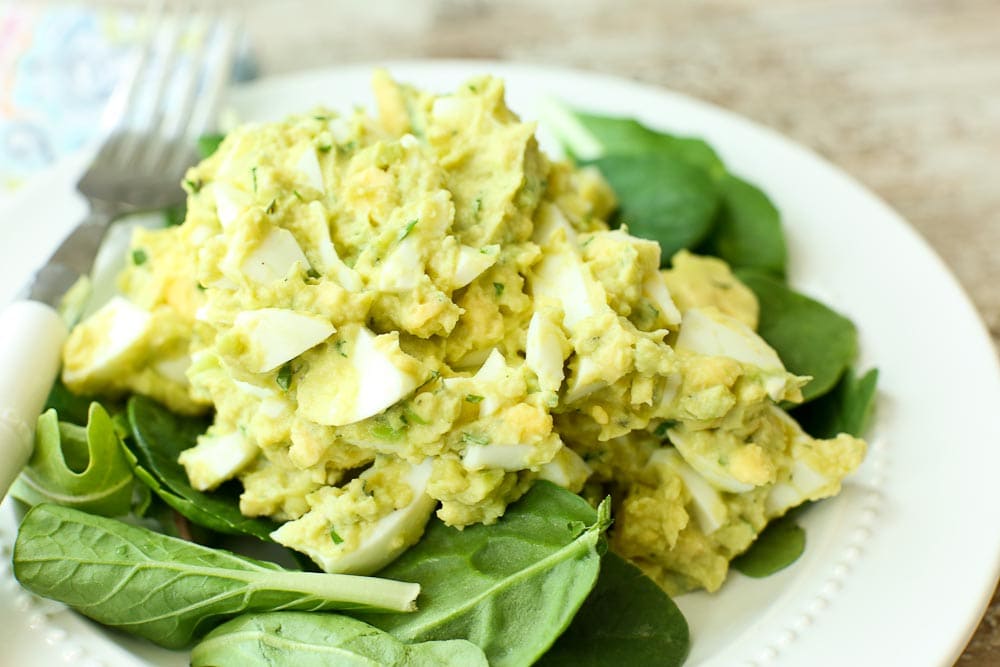 happyhealthymama.com
I love making a big batch of this for me and my husband. I can easily put it together the night before and we will have plenty for lunch the next day!
4. Paleo Sweet Potato Gnocchi in Spinach Cream Sauce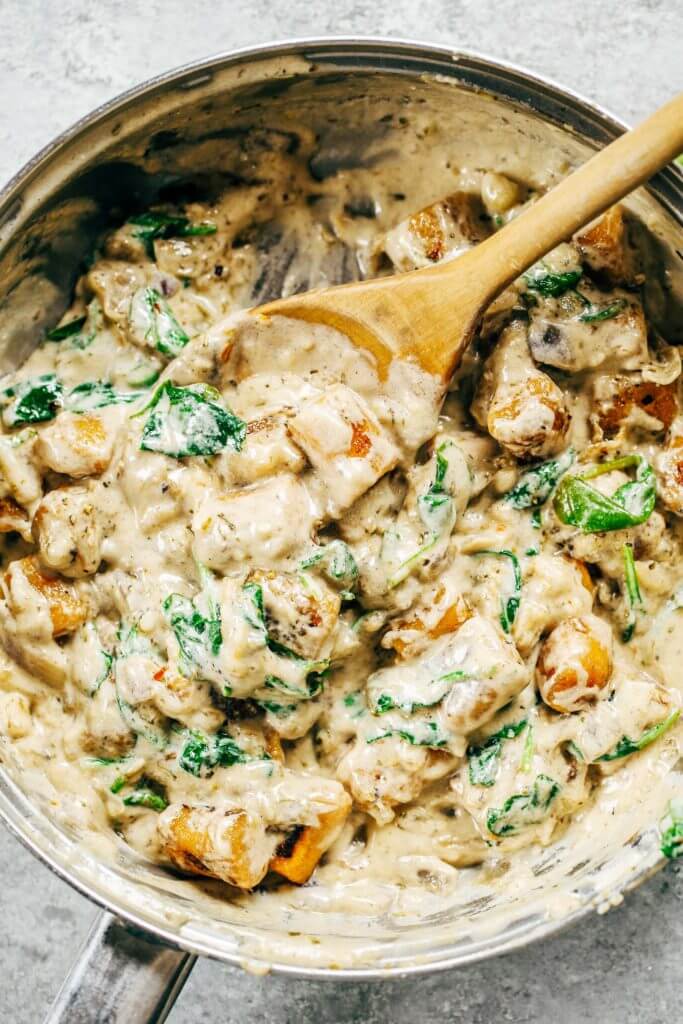 Paleogluten Free
Pasta was a hard one to give up at first, but turns out there are plenty of paleo friendly pasta! And who doesn't love sweet potato? This dish is perfect for winter or lunch leftovers.
5. Paleo Chinese Sesame Chicken

Source
If Chinese takeout recipes are not part of a diet plan, I don't want anything to do with it. This sesame chicken recipe is low in calories but hits the roof when it comes to flavor.
6. Orange Chicken

The Clean Eating Couple
The infamous orange chicken. So good, yet you should never look at the nutritional value when ordering it at a restaurant. This recipe? Go for it and make it for your kids, cause it is paleo friendly!
7. Grilled Salmon Cucumber Salad


North South Blonde
If I make salmon for dinner, I will grill a couple extra fillets and whip up this little number the night before. It is so light, flavorful, and cool during those hot summer days.
8. Turkey Pot Pie Soup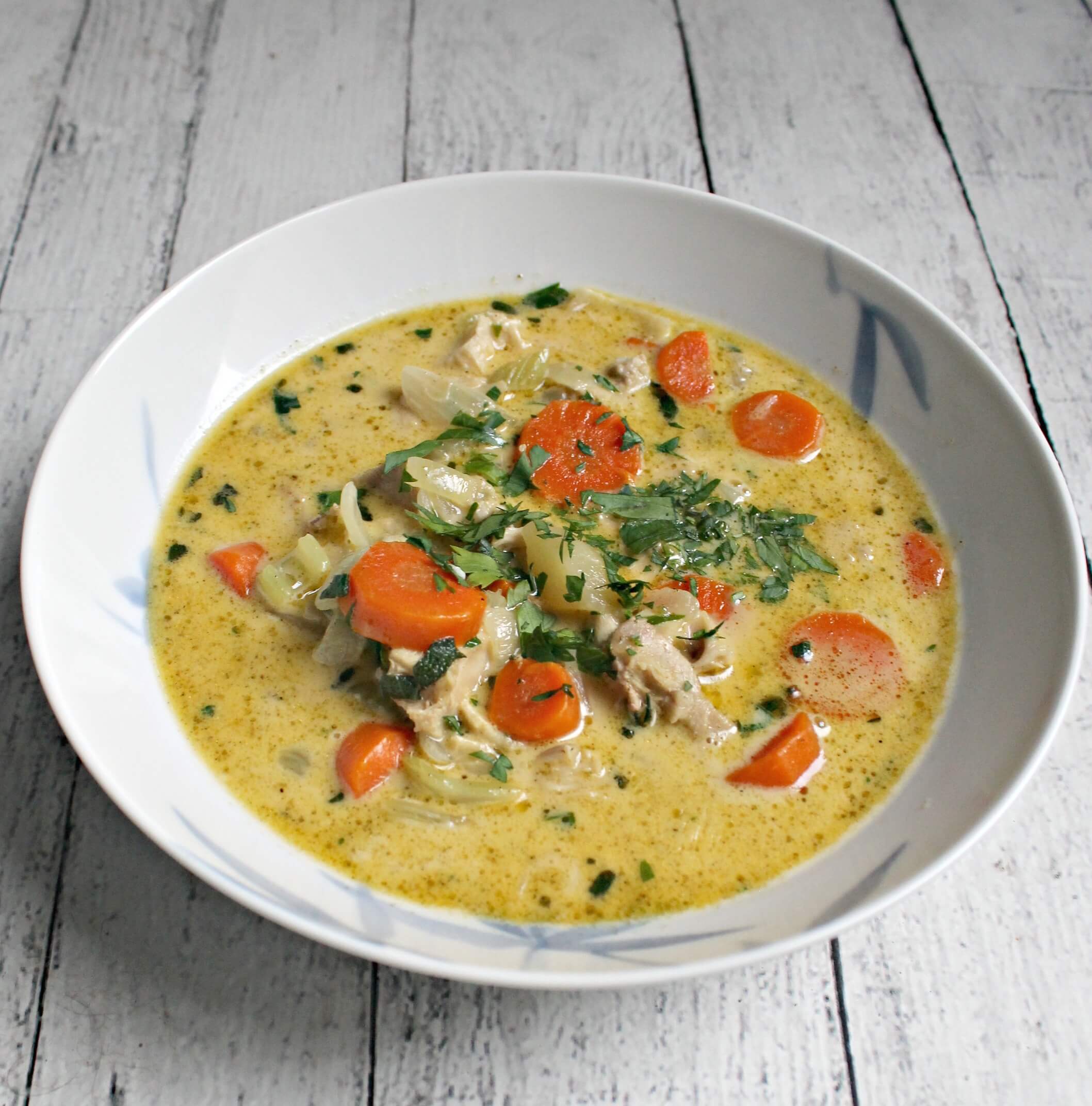 Source
Soups are extra fun to make because you can get a bit creative with what you put into it. This turkey pot pie soup is filled with good protein and fiber-rich veggies, making it a win all around.
9. Paleo Pineapple Chicken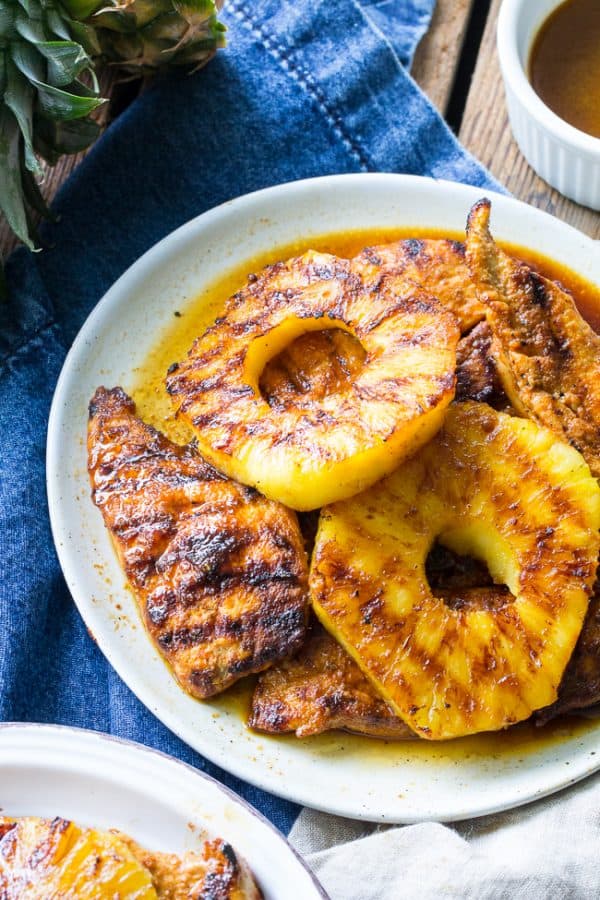 Source
This recipe is so savory you won't even realize you are dieting. I especially love grilled pineapple, and the way blogger Michele combines it with some other spices makes it an easy yet impressive recipe.
10. Chicken Nuggets

The Castaway Kitchen
Some paleo recipes can get a bit crazy on the chicken nugget recipes. I like this one because it still gives that great flavor without feeling too healthy. Basically, it is paleo junk food.
11. Thai Meatballs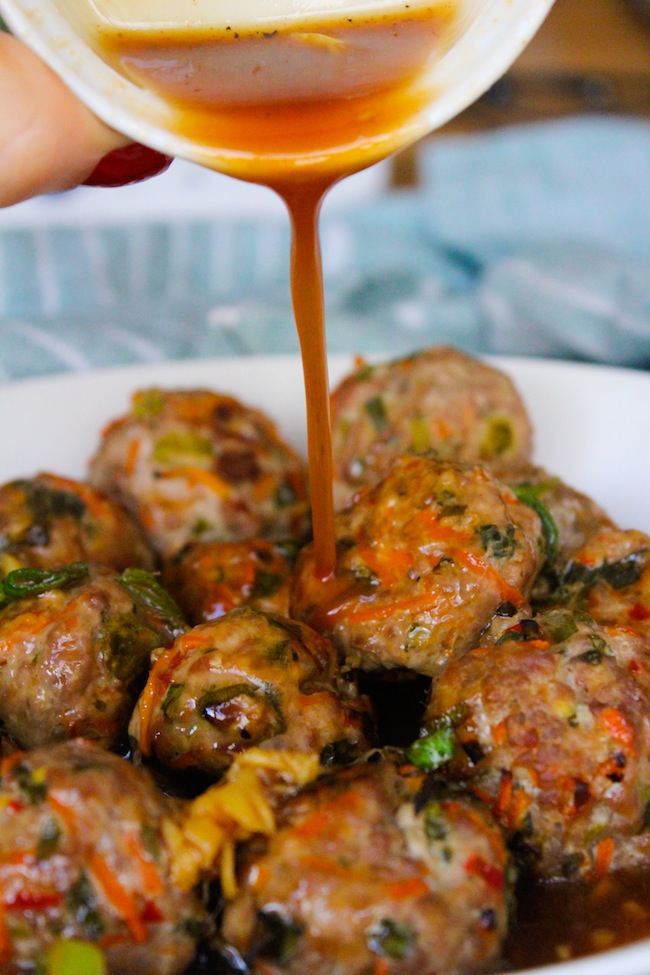 Source
This recipe combines the yummy flavors of Thai food with the convenience of meatballs. I make these for dinner and they are super filling. So I always have a few extra to throw in my lunch for the next day!
12. Chicken Salad Wraps

Bravo For Paleo
Paleo or not, chicken salad is one of my favorite summertime lunches to enjoy. Light, yet filling enough to give me plenty of energy until dinner.
13. Buffalo Chicken Sweet Potatoes

Source
If I ever have a huge appetite I reach for this recipe. It has the protein in the chicken and the fullness of the sweet potatoes, plus the flavor of the buffalo just brings it all together for the perfect big meal. Diet, yet still big.
14. Coconut Crusted Chicken with Avocado Sauce

Fit To Blog
This recipe makes me feel like I am back in Hawaii and I bought a great place on the water. I am grilling up some coconut crusted chicken with fresh avocado sauce. The sun is shining, the pool is sparkling, and my dinner is paleo friendly! Try out this cooking utensil too.
15. Berry Chicken Salad

Source
There are few things as underrated as a berry salad. Not only do berries add the perfect burst of sweetness with every bite, but the added chicken in this recipe guarantees you will be full.
Did you enjoy the list? If so, share it with a friend you want to test out paleo with. Paleo is a great way to cut the excess fat and tone up your body. Check out these recipes and let me know what you think in the comments!