Do you ever feel like your woodwork could use a helping hand? Don't get me wrong, you're doing great,  but Van Goh didn't limit himself to just one brush, so why should you limit yourself to just one type of tool? Hand sanding is great, and indeed, it gives you an awesome avenue to display your finesse as a word worker, but some jobs require you to reach for a power tool. With that in mind, today we will be highlighting the benefits of random orbital sanders, by taking a look at five of the leading products on the market.
Random Orbital Sanders: The Tool of All Tools
For those not familiar with the random orbital sander, let's begin by going over some its primary uses. This ingenious machine has achieved widespread popularity among woodworkers due to its variety of uses, as well as its forgiveness, as its range of motion makes it virtually impossible to risk damaging the piece that you are working on. This makes the orbital sander it an attractive option for any user, but particularly for people with limited experience.
That said, even veteran woodworkers appreciate the versatility of an orbital sander, and many have found it to be their go-to tool. Comparable to the belt sander in its speedy and aggressive approach to woodwork, it provides a much finer finish, making it the more attractive option. Given its relatively compact size and user-friendly design, the random orbital sander is the perfect tool for professionals, home owners, and DIYers. Whether you're sanding a surface, smoothing out an edge, or refining a piece, you can count on it to deliver excellent results time after time.
What to Look For in a Random Orbital Sander
Power: Orbital sanders can be powered one of two ways: by battery, or by a wall outlet reached by a cord. Corded units tend to be more powerful, but they also are obviously less mobile. More serious users may prefer the corded unit for its improved function, but of course, it depends on your need.
Pads: The sanding pads are what you will be attaching the paper to; every orbital sander has them, and eventually, they will wear out after extensive use. When that happens, you will either need to get replacement pads or buy a new sander entirely. Unless you want an excuse to upgrade your hardware, chances are you'll be going the first route. That being the case, it is wise to research the cost of replacing pads on a given unit before you make your purchase.
Dust Collection System: You are going to want a model with a good dust collection system. Naturally enough, woodwork can leave much in the way of a mess, so it is important to consider a system that helps you minimize the damage. Dust collection systems are a relatively common staple of the modern sander, but they aren't a guaranteed feature on every unit, so you'll want to be sure to pick one that includes it.
Speed Control: Most units use only one speed, but if you are in need of a more versatile model, there are some that have a speed control option. It isn't necessary, but it can certainly help give your work a refined touch.
The Best Random Orbital Sanders
Now that you are aware of the ways that an orbital sander can enhance your tool roster let's take a look at a few of the top of the line options out there.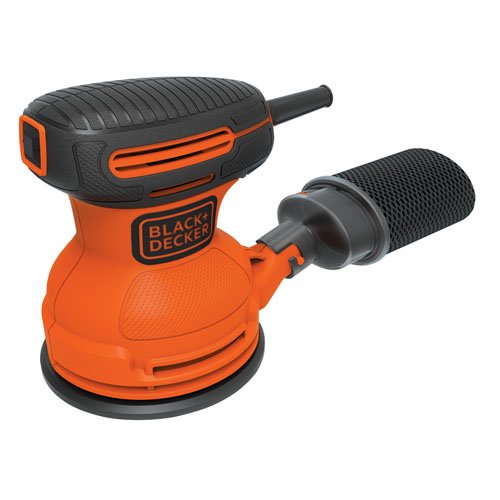 Features and Benefits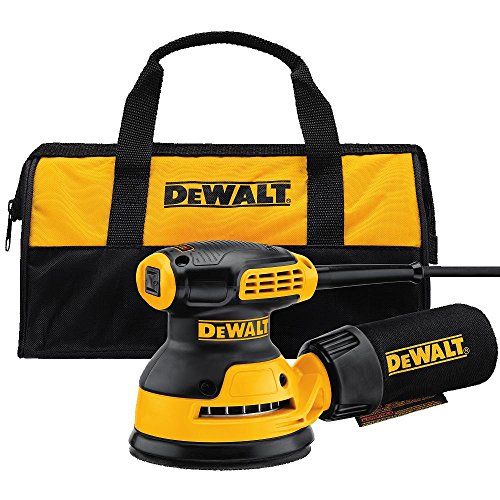 Features: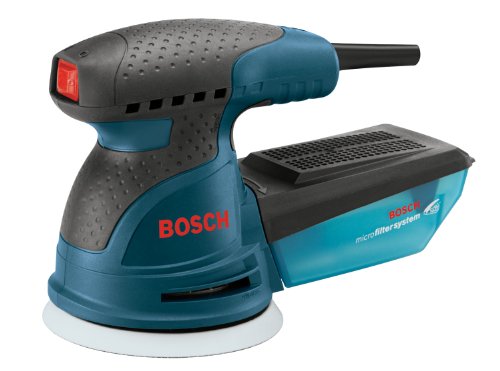 Features: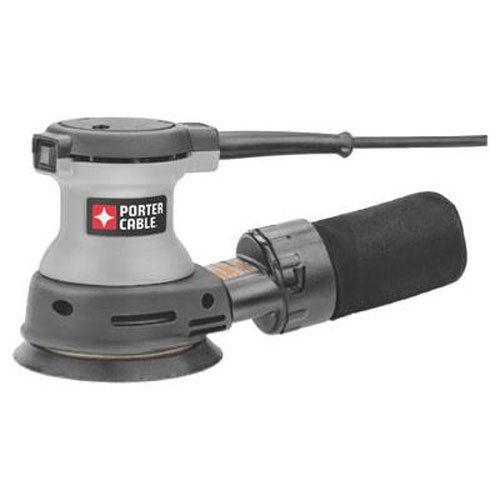 Features: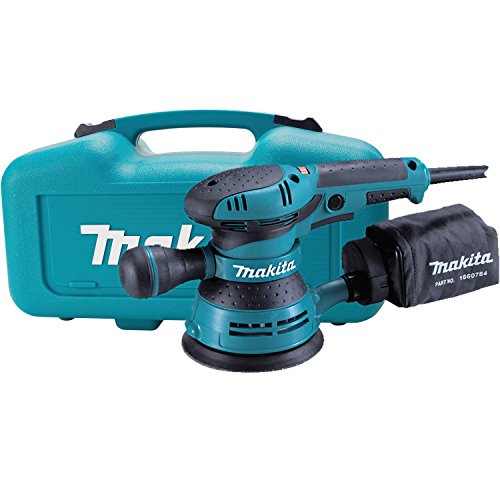 Features:
Do it Yourself (DIY) Fun Projects
Of course, you buy a product like an orbital sander for the pleasure of using it. Since we want to see you make the most of your new purchase, here are a couple of do it yourself projects that will serve as an excellent opportunity to test your sander.
Refinish your Countertops:
Taking the time to refinish your wood countertops will make the room pop. You can rest assured that with you new orbital sander, the process will be more approachable than ever before. Before we go over the simple steps of enhancing your home décor with your new sander, remember that safety is always the first step. Gloves and goggles will help to keep you safe so that all you have to worry about is your work.
With that out of the way, let's get to work on your counter tops.  After you've taken your precautions, the next thing you are going to want to do is to prepare your work area. Taking the time to lay out plastic sheets will go a long way in saving you time later. Once you have done that, you can bust out your sander, and get to work.
Once you've established a work area, the first step is to scrape the old finish off with a cabinet scraper. Next, you will want to gently smooth the surface using your new orbital sander. Your counters are likely to be quite rough from the cabinet scraper at this point, so you will want to take your time and make sure that the surface looks good. When you've done that, wipe away all of the dust with a rag, and use a paint brush to apply the desired finish. That's it; you're done!
Bring out the Best in your Furniture:
Have you ever found yourself in the presence of a beautiful piece of wooden furniture that has been tarnished by a bad finish or paint job? Now that you've taken the path of a woodworker, you can do something about it.
Again, start with safety, and of course, cleanliness. Grab your gloves and goggles, then lay your tarp around the piece of furniture in question. Then, take a paint, or cabinet scraper to your piece of furniture, to remove the troublesome layer of paint or finish. Again, you are going to want to remove every bit of the previous layer, before taking your new sander to smooth away the wear and tear. How long it takes will depend on the size of the piece, but be sure to take your time, and do every inch of the surface evenly. After that, you will simply apply a layer of stain over the furniture, then sit back and appreciate its natural beauty, and of course, your own handiness.
Final Thoughts:
Whether you are serious about your woodwork, or a weekend warrior do it yourselfer, an orbital sander can go a long way in improving your work. The question isn't whether or not you need one: it's what model is best for your home. At the end of the day, only you can make that decision, but certainly be sure to make it. Doing it yourself can be fun, but only with the right tools, so be sure to treat yourself to the extra help you deserve, by investing in one of these best random orbital sanders today.