We all want a nice living space, but we don't all have the budget to make it happen. Renovations are pricey and time-consuming. But before you resign to a space that you don't love, consider the following: you can have the room of your dreams on the cheap with a few simple do it yourself ideas.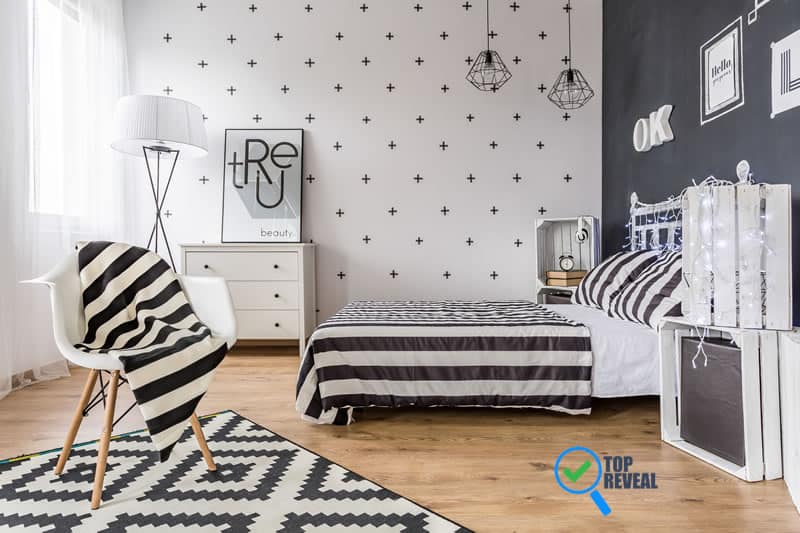 That's what we have for you today. Read on for some easy to do DIY projects that will change the way you feel about your bedroom.
1. Barn Doors
Barn doors are surprisingly accessible. All you really need is a big enough wall, and you can expand any space with a barn door.
In the bedroom setting it makes the space look bigger and more luxurious. The best part is that you can mount the door with relative ease using tools that many people already have on hand.

Bower Power Blog
2. Paint Your Own Furniture
Painting furniture is a relatively easy and very fun way to spice up any room. Change up a tired old dresser in style using basic equipment and watch as it breathes new life into your bedroom.

Inside a Makers Studio
3. Loft Bed
For the kiddos, it doesn't get much better than the loft bed. In addition to being super cool, it also frees up lots of space in a smaller bedroom. The kiddos can sleep up top, and play beneath the bed. It's a win-win!


Source
4. Storage Under Your Bed
If you're limited on space, you can improve your bedroom by adding additional storage shelves beneath your bed. The design concept can look nice, and on a practical level it also just helps you make the most out of modest dimensions.


Hack The Hut
5. Quilts for Days:
Who doesn't love a nice warm quilt? I'm firmly of the opinion that in addition to being a great way to stay warm during the summer, they are also good for your soul. A hand made quilt makes any room feel more personal, so get to the knitting and stay warm in style this winter.


The Do It Yourself mom
6. Custom Headboards
Headboards can make a room look a little bit stuffy. There is no need for a tired old design concept when you can improve the situation through a little bit of improvisation. With a little bit of spare wood, a sander, and some basic woodworking tools, you can make your own headboard to mount on the wall.


Home s Thetics
7. Custom Shelving
Why not make a few knick nack shelves out of something that actually matters to you. The illustration below shows a traveler making good use out of some retired luggage. However, you can achieve a similar effect using a wide variety of different objects.


Rade Chess
8. Vinyl Record Wall
If you love vinyl but also own an MP3 player, you may be wondering what to do with all of your cherished old records. Might we suggest commemorating them with some classy bedroom art? The wall illustrated below looks aesome, and expresses the interests of the user.


Source
9. Hanging Table
The hanging table is a unique way to make good use of vertical space. It looks a little like a swing and can be an elegant way to store a cherished picture or nick knack.


Architecture Art Designs
10. Framed Children's Art
If you're a parent you know there is something special about the art of your children. It doesn't have to be good to put a broad smile on your face every time you see it. Why not commemorate that art with a nice frame and a spot on your wall.
Framed children's art gives the chance to elegantly display a one of a kind piece.


Source
11. Bottle Art
How easy is this? With an empty wine bottle and a flowering branch, you can show yourself to be a master of minimalism. It's a classy décor project that just about anyone will be able to complete, often in a matter of just several short minutes.


Architecture Art Designs
12. Step Ladder Table
The step ladder table makes use of some old wood and an unused ladder to give you lots of space on a display that is truly unique. It's a low cost, low effort project that can add lots of vibrancy to your living space.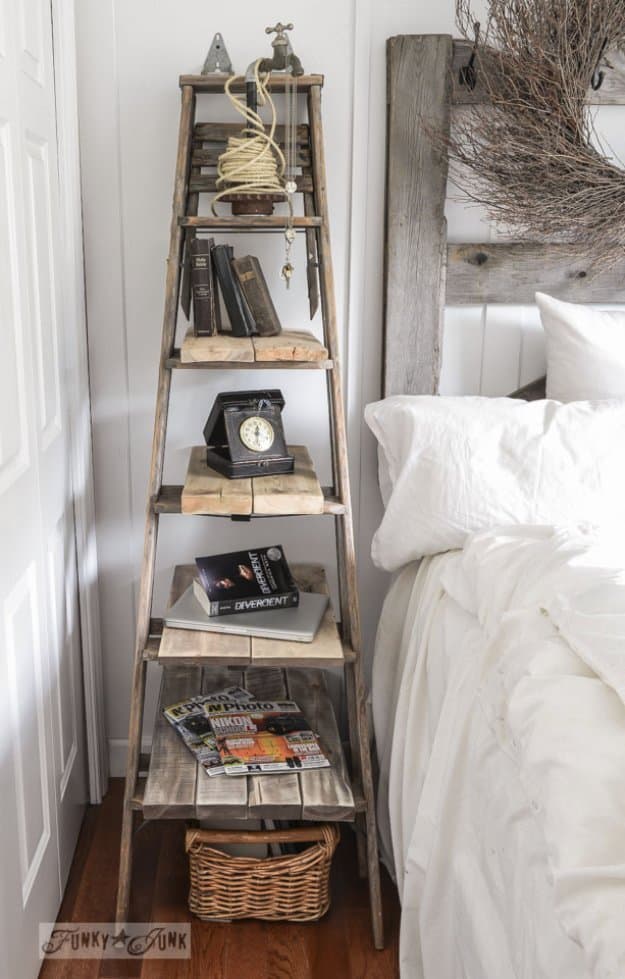 Architecture Art Designs
13. Memory Board
This is a particularly great idea for a teenager or even a young child. The board itself can remain for years, while the pictures and small mementos periodically get swapped out. It's an outstanding way to help your young ones focus on the things that they really love in life.


Source
14. Paint Your Own Bedroom
Painting your own bedroom is a great way to take some ownership over the space. The process is surprisingly easy once you get the hang of all the equipment, and doing it yourself can save yourself hundreds (or more) on the cost of a contractor. Plus DIY is so in nowadays, you can easily search how to use letter stencils with paint and go through the procedure thoroughly for a better outcome.
Remember, dark colors make a space smaller, while lighter colors will make them feel larger.
15. Do it Yourself Platform Bed
A platform bed is an elegant feature that the average joe may well feel is beyond their means. Not so. This is a moderate level project but with the right tools and a little bit of know-how you should be able to enjoy the benefits of a platform bed in no time at all.


Break pr
16. Stencils
Stencils are another insanely easy painting exercise that just about anyone can do. To stencil, all you really need is an outline and some spray paint. You can crafty your own design, or find free options available online. The entire process takes only a few short minutes when it's all said and done.


Source
Conclusion
So that's that. Hopefully, the list above has given you some great ideas for how to spruce up your bedroom. If you've enjoyed our suggestions please share this list with your friends and family. We'd also love to hear from you about how your projects turned out, so leave a comment down below!