If you have a friend or loved one who likes to work with their hands, get down and dirty, or just likes to do their own repairs around the house, then you should think about Bosch tools this holiday season. They are some of the best quality tools on the planet and thanks to all the great Bosch Black Friday/ Cyber Monday Deals you can get them at a great price.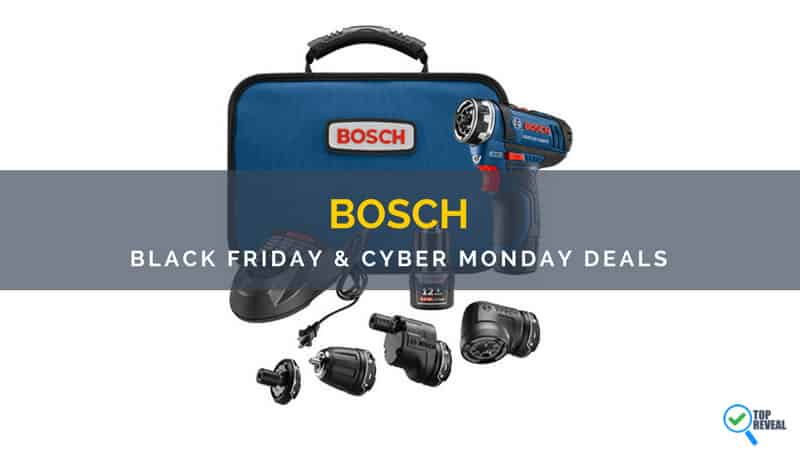 Bosch Who?
If you are not familiar with Bosch, the German engineering and electronics giant, I'll give you a little background. They have been around since the 1800s, making automotive parts, home appliances, and power tools. If you look in any professional tradesman's tool box, you are likely to find some Bosch tools; in fact, I had a Bosch distributor on my 1970 Volkswagen Beetle! Today, they are one of the largest manufacturers of hand held power tools in the world both for the professional and the do-it-yourselfer.
There are some great deals on Bosch tools on Black Friday and Cyber Monday, so check your newspaper circular or your favorite on-line outlets.
Best Bosch Black Friday/ Cyber Monday Deals
We have listed here some great Bosch deals that you can take advantage of on Black Friday or Cyber Monday. The tools on this list are great options for experienced professionals, or for those just starting out who need good, quality tools that will last a long time.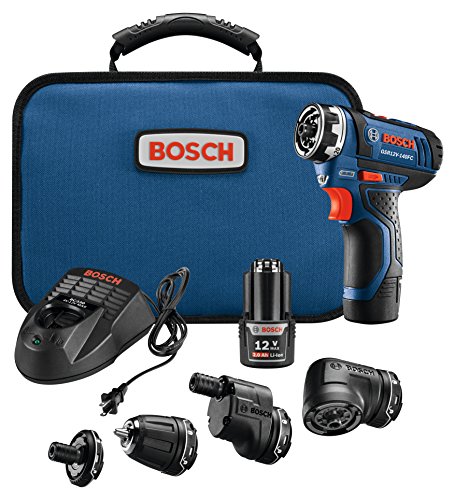 For those smaller jobs and jobs with a tight fit, the Bosch Flexi Click Drill/Driver is a great option. Its 5-in-1 design
delivers outstanding versatility
in a compact, high-quality drill/driver. It has four attachments for working in tight spaces, even at right angles. It weighs less than two pounds, and still manages 265 in/lbs. of torque.
Bosch Gravity Rise Miter Saw Stand
If you are constantly moving your heavy miter saw from place to place, then you need this stand. It works with a variety of saws, and its gravity rise system uses the power of gravity to lift your saw to a comfortable working height. It has pneumatic wheels and adjusts to work with material up to 18 in. wide. This would make a great gift for your hard-working professional.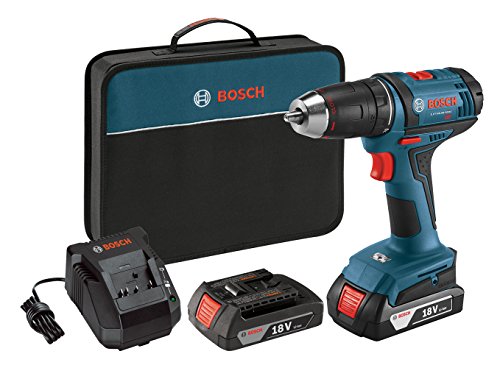 This is a great first tool kit because it is so versatile. The drill/driver comes with 2 18-Volt Lithium-Ion batteries, a charger and a great carrying bag. It is compact, making it
perfect for optimal handling
in tight spaces. It has two speeds, one with 350 lbs. of torque for tightening bolts and screws, and another that turns 1300 RPMs for fast drilling. It also has an LED light so you can see what you're doing in dark work spaces. Hundreds of customer reviews rate this as one of the top drills you can buy.

Before you drill, it's a good idea to know what you're drilling into. This multi-mode scanner is great for finding wood studs in walls or metal pipes in the wall. It can even detect rebar in concrete. It has an illuminated Graphical LCD Display that indicates mode, and detection strength.
Protect your handyman from accidents
with this versatile scanner.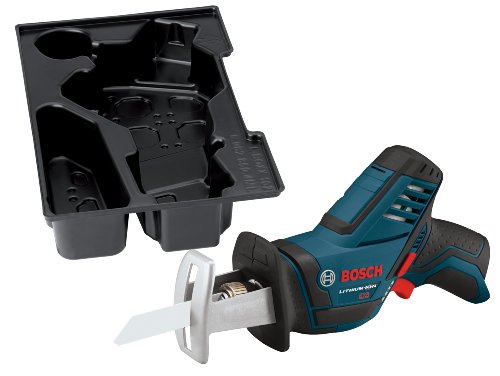 Some jobs call for nothing less than a powerful reciprocating saw, and this Bosch cordless unit does the trick. It can
cut a variety of materials
including copper and conduit. It uses a 12-Volt Lithium-Ion battery. This tool comes with the L-BOXX system tray so you can use it with Bosch's handy jobsite storage and transportation system.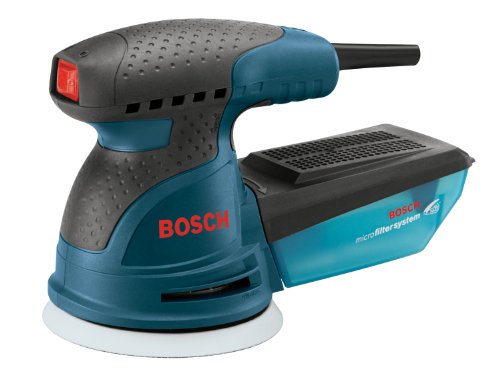 This handy little sander is great for all kinds of jobs. It is a lightweight sander that fits in the palm of your hand and delivers a well-blended, ultra-smooth finish. It has a dust filter with a canister to cut down on dust and debris. It's specially designed dampening system helps eliminate swirl marks in the finish.

Not every project can be handled with hand-held tools. Where accuracy and precision matter, you need something more solid, something like a benchtop router table. This unit straddles the space between the handheld router, which can be difficult to handle, and the large table router that takes up valuable floor space in the shop. This benchtop router is small, but powerful. It has some great features like an
adjustable featherboard
and aluminum fence and it accepts a variety of router bits. It would be a great addition to any woodworker's tool set or shop.
Why Black Friday?
Although it has been around for many years, some people still don't understand why Black Friday is such a big deal. For many retail outlets, this is the day when stores finally begins to make a profit. It is finally "in the black." That's because there are probably two or three times as many shoppers on this day as there are on any other typical shopping day. Many people have the weekend off for Thanksgiving.
Since they don't have to go in to work on Friday, what else is there to do? Go shopping! Lots of stores take advantage of this trend by having special Black Friday sales to entice shoppers into their stores. And it works.
Some Final Thoughts
Bosch tools are some of the most rugged, high-quality tools made today. They consistently have very high customer satisfaction ratings. This holiday season, it's a no-brainer. If you have a do-it-yourselfer or professional handyman on your holiday shopping list, you should be able to find some of the best deals on Bosch tools this Black Friday and Cyber Monday. Just look around and ask around, and you will see that I'm right.