Sandwiches are one of my favorite things to eat for any meal. From yummy breakfast wraps to gooey grilled cheese lunches and ice cream sandwich desserts they are versatile, satisfying, and mmm mmm good! Not to mention, they are super simple to make. If you love a good sandwich, hoagie, hero, or whatever you like to call it as much as I do, read on to find my list of easy sandwich recipes you can throw together any time of day.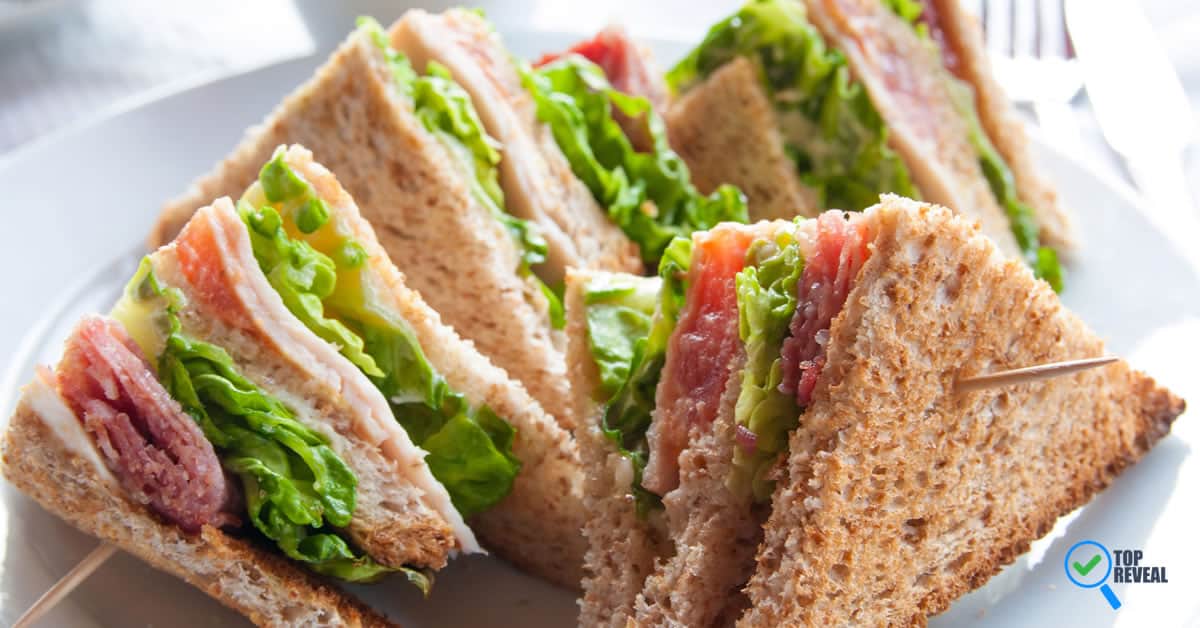 There is something here for every diet and taste bud- who knows, you may just find a new favorite!
Easy and Yummy Sandwich Recipes
Breakfast for Dinner- Maple Bourbon Chicken & Waffles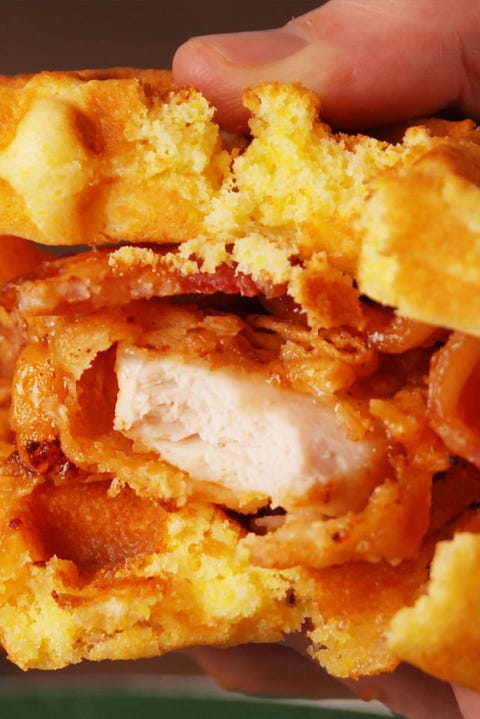 Waffles and fried chicken are a classic sandwich combo and Delish has one of my favorite recipes for it; the addition of the maple bourbon syrup takes it to a whole other level, making it perfect lunch or dinner.
Uh-Huh… Elvis Lovers' Dream- Peanut Butter & Banana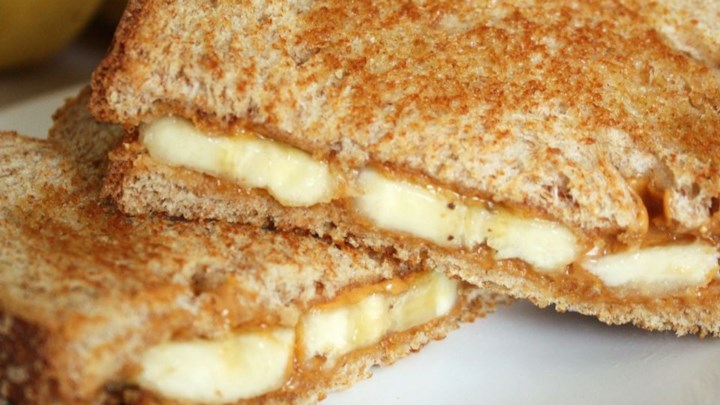 All Recipes peanut butter and banana concoction is fit for a king and sure to satisfy anyone's sweet tooth with being too sugary!
Thanksgiving Year 'Round- Smoked Turkey Club
Super easy and super delicious, this turkey sandwich is great for refueling at lunch and the smoky flavor gives it a subtle complexity. And of course, you can always substitute the meat or cheese for one of your other favorites.
Keto Nirvana- Bacon and Egg "Sandwich"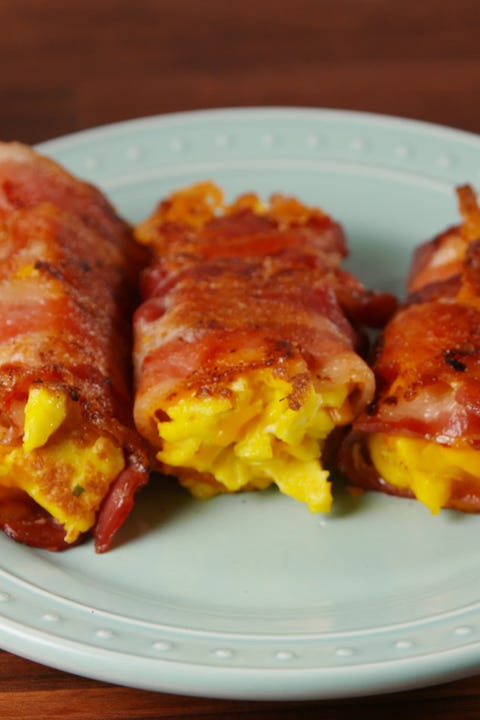 This Delish recipe is a delight for anyone trying to cut down on carbs and makes a great on-the-go breakfast; you can also substitute egg whites for whole egg is you are watching your cholesterol. Besides, there can never be too much bacon.
Ham Heaven- Ham, Brie, Marmalade, and Arugala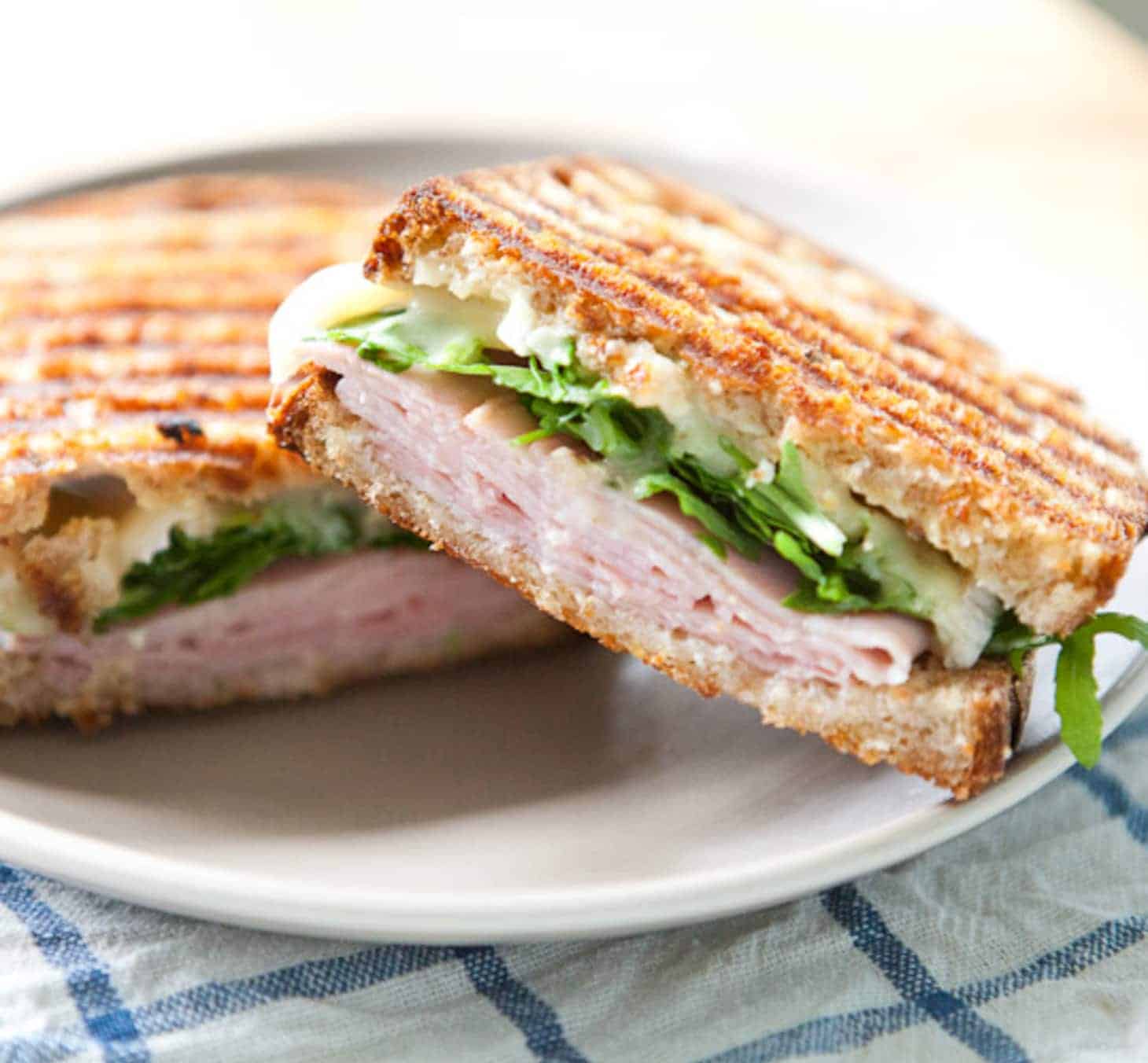 Sometimes, a ham sandwich isn't just a ham sandwich, as the Kitchn has proven. This hearty, rustic panini is surprisingly easy to put together and has a salty/sweet note that will make your taste buds sing.
Dinner Delights- Italian Steak and Onion Sandwich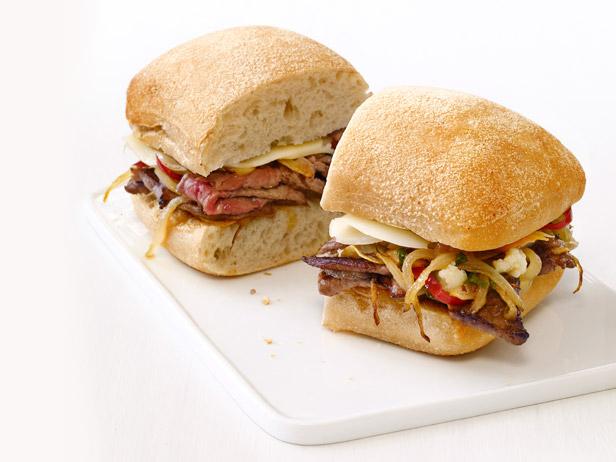 The key to a good sandwich is the bread, which is why this Italian delight from the Food Network is so great.
The crusty yet tender ciabatta rolls give such a satisfying crunch and soak up all the juices from the steak and onions like a sponge, packing every bite with flavor.
Pita Pockets- the New Sandwich Bread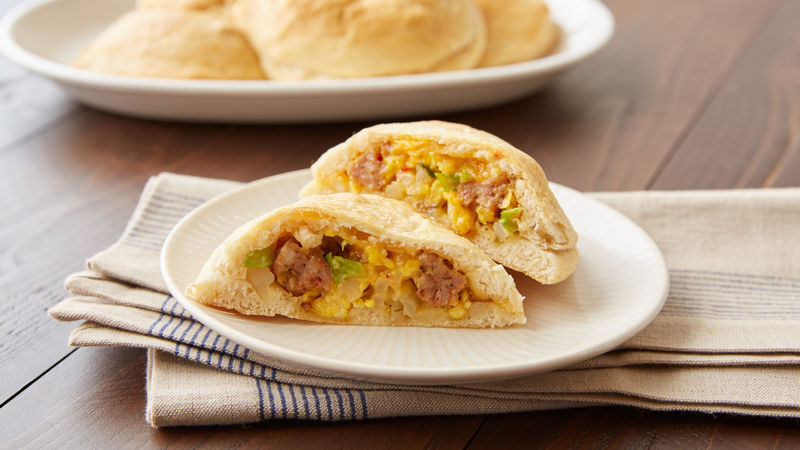 These days so many people are always on the go, so it makes sense that foodS you can take with you are all the rage. It also explains why pita pockets have become a sandwich favorite. This easy to scramble up sausage and egg pita from Pillsbury is perfect for a morning pick-me-up.
Vegetarian Thriller- California Veggie Sandwich
Vegetarian doesn't have to be boring-just look at this tasty treat from Martha Stewart if you don't believe me. Crunchy carrots, onions, and other vegetables are layered with creamy, luscious avocado and goat cheese for a light but filling sandwich that's good for you!
BLT Spinoff- 

PLAT – Pancetta, Lettuce, Avocado, and Tomato with Romano Aioli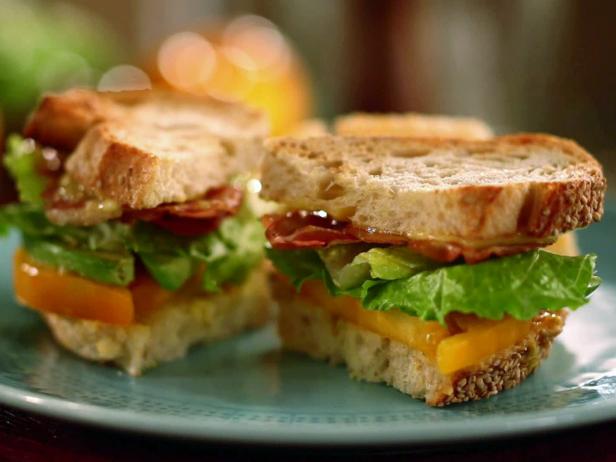 This updated version of a BLT  from the Food Network is mouth-watering good and healthier; sure there's pancetta, but the avocado is a delicious substitute for mayo and is heart-friendly. An all-around winner.
I Scream, You Scream… Ice Cream Sandwiches With a Twist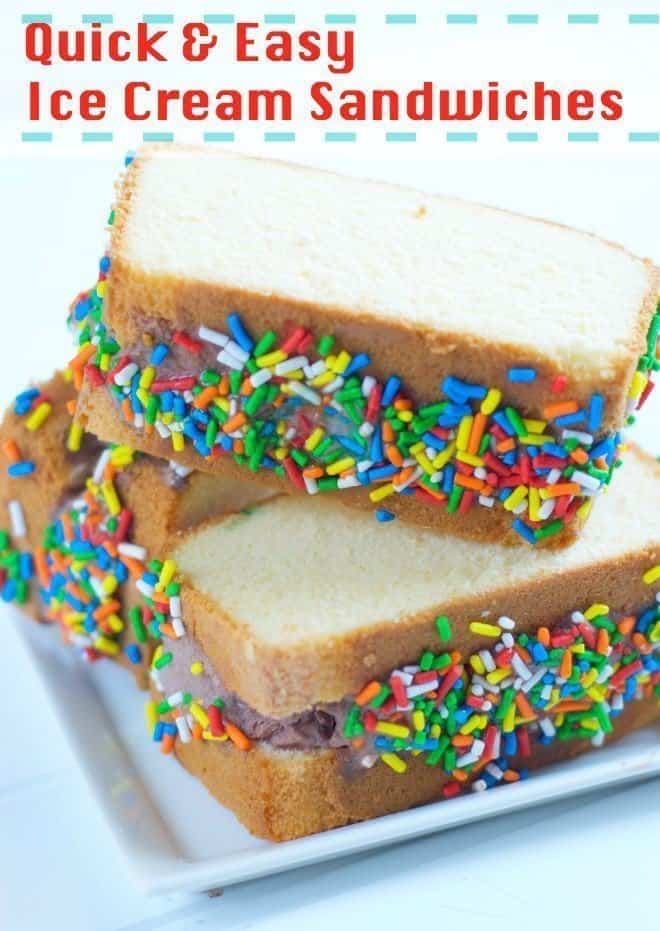 Remember those classic black and white ice cream sandwiches you had growing up? Well, this is a newer version of it from An Alli Event that is sure to be a hit with ice cream lovers everywhere.  This is also a fun treat for a kids party.
Pesto Perfection- Light & Tasty Tuna and Pesto Sandwich
As the weather heats up you want food that is light and bright, like this tuna sandwich from Real Simple. Swapping pesto for mayonnaise makes this reminiscent of a pasta salad and gives in an earthy flavor that is lower in fat and calories.
This Lil Piggy… Pulled Pork Slider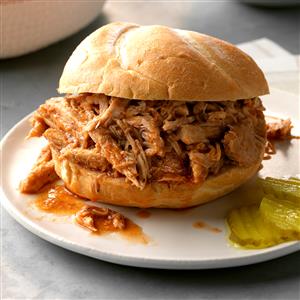 Lots of people think because pulled pork takes time to cook that it's complicated but that's just not true. Fact is all you need is pork, some great seasoning and time, making it one of the easiest and tastiest sandwiches to make. This recipe from Taste of Home is a family favorite- just be sure to use a hearty bread to scoop up all that tender pork.
Breakfast Bliss- Proscuitto and Egg
This panini from My Recipes doesn't have to be for breakfast but boy is it an awesome way to start the day. The Swiss cheese gives it a subtle complexity and pairs nicely with the salty prosciutto, making it balanced and yummy.
Ooey, Gooey Delight- Mini Chicken Parmesan Sliders
Sliders are all the rage these days and make a great appetizer or snack, especially these from The Slow Roasted Italian. What I  really like about this recipe is that they use regular-sized buns and just cut them down, saving in preparation time and make the whole process easier.
Simple Solutions- Ham & Cheese Waffle Sandwiches
Sweet and Savory combos are one of my staples and this take on it from My Recipes, mixing a classic ham and cheese with a slightly sweet waffle is better than you can imagine.  Actually, you don't have to imagine it because now you can make it.
Fancy Finger Food- BBQ Shrimp Toasts
Some argue that an open-face sandwich like this one from Cooking Light is not a real sandwich- but it's called a sandwich for a reason- because it is. This recipe is simple, scrumptious and would be great to serve at your next party or any night.
Grilled Cheese Part 2- Chicken Cordon Bleu
Grilled cheese gets a revamp from My Recipes and boy will you be glad it did. Adding the flavors of a traditional Cordon Bleu to a standard grilled cheese takes it from good to I-can't-stop-eating-it amazing.
Hope you enjoyed my list of Easy Sandwich Recipes; be sure to try them all and let us know what you think!