Find me a person who doesn't love breakfast food. Exactly. Unfortunately, if you get a bit too excited over breakfast you may end up with pancakes, waffles, bagels, hash browns, toast, and that's a lot of carbs. To help keep things in balance I love to go for low carb breakfast options.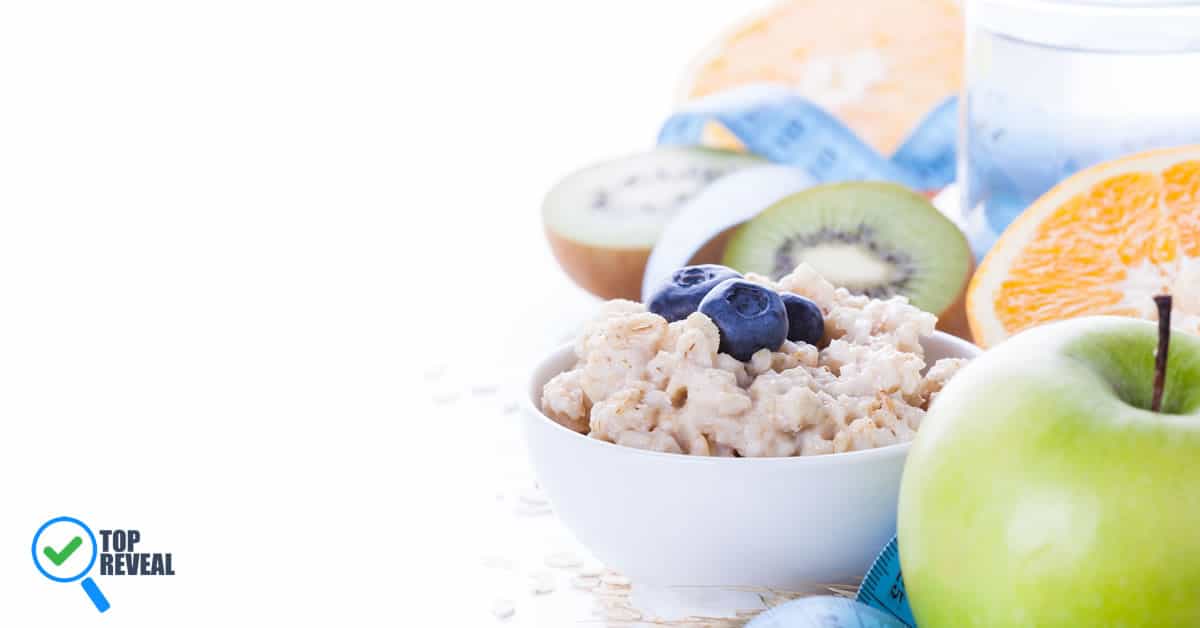 I love them because they keep that breakfast spirit alive, but I also don't feel the need for a nap after due to carb overload. Here are some of my favorite low carb breakfast recipes.
1. Homemade Chorizo Sausage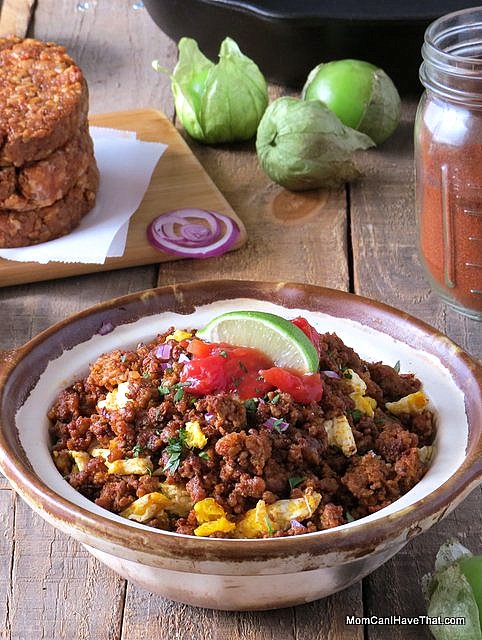 Low Carb Maven
Chorizo is a type of Spanish meat that just recently hit the mainstream market and thank goodness for that. It is incredible at breakfast so you can mix it into eggs or simply top it with some other delicious ingredients like veggies and green onions.
2. Low Carb Bagels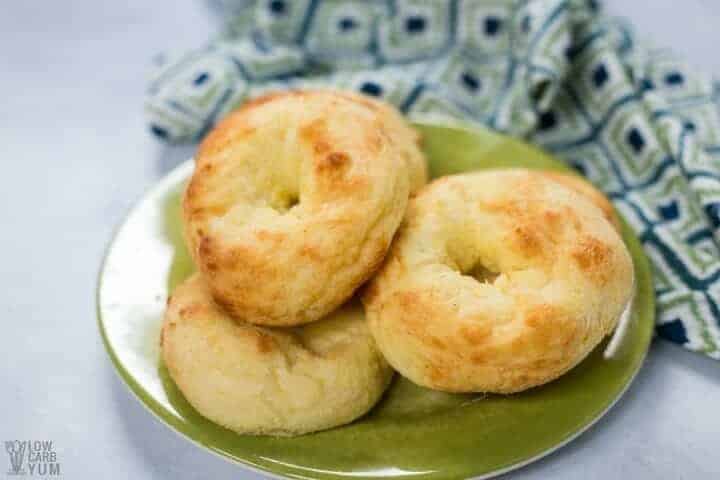 Source
Low carb does not mean you need to give up bread completely! There are tons of nifty little ways people have found to get that great bagel taste without the scary amount of calories.
3. Creamy Cauliflower and Ground Beef Skillet

Source
Skillets are like breakfast comfort food times two. Unfortunately, it typically means they are also loaded with potatoes and starches, packing you with tons of carbs. Cauliflower is a great alternative where you don't have to sacrifice taste or texture.
4. Almond Cream Cheese Pancakes

Sugar Free Londoner
Pancakes are another favorite that can be high in carbs, but with just a few easy swaps you can cut those carbs and barely even notice.
5. Raspberry Chia Pudding

Source
This one might as well be dessert. This pudding recipe is simply delicious and great for those that may have a bit of a sweet tooth in the morning.
6. Baked Eggs with bacon, greens, and hollandaise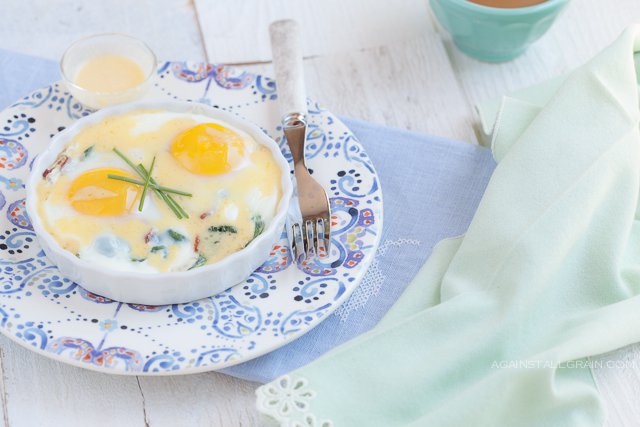 Against All Grain
If you love eggs Benedict but grunt at the number of calories, this is a great alternative. Plenty of great flavors, but without the high amounts of carbs.
7. Avocado Breakfast Pizza

Source
If you love avocados and love pizza, I got some good news for you. This is a fun one to make and share with friends over brunch or make ahead of time for an easy breakfast on the go.
8. Baked Avocado Eggs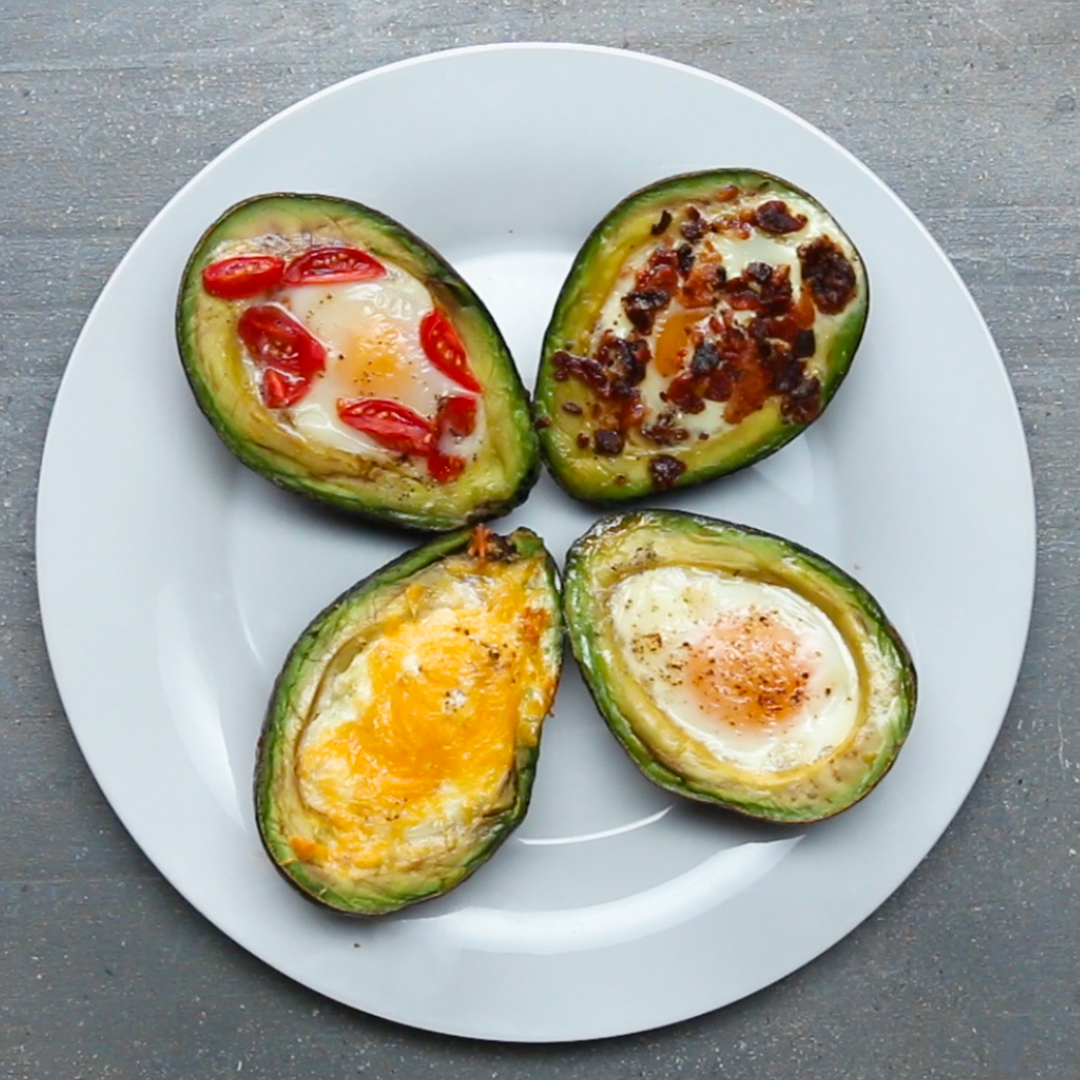 Tasty
This is a fun rendition of another recipe I like with baked avocados. They are super quick and frankly, you will never have a reason again to skip breakfast with this recipe in your pocket.
9. Prosciutto – Wrapped Avocado Egg

Source
Similar to the baked avocado eggs, this adds just a bit more protein for those who are counting macros or simply want to up their protein intake – or bacon intake.
10. Sweet Potato Egg-in-a-hole

Source
Egg-in-a-hole toast has always been a favorite for many, but if you are cutting back on carbs it may be on the outs. Bring this delicious dish back into your life with a sweet potato take on things.
11. Pumpkin Muffins with Cranberries and Pecans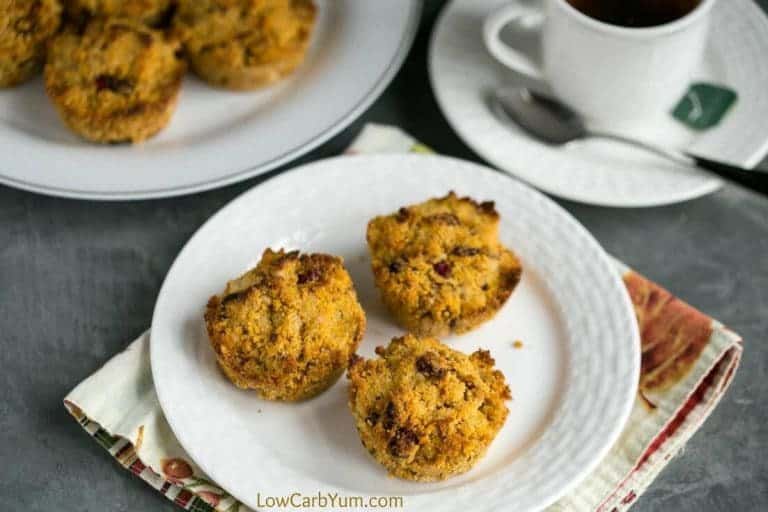 Low Carb Yum
Another breakfast item that just also happens to be high in carbs is muffins. They are great for on the go and there are so many options. But this one brings in that great winter flavor and cuts the carbs on your morning meal.
12. Hot & Crispy Cauliflower Fritters

Source
Top these cauliflower fitters with some cream cheese and smoked salmon and you will never go back. Great for lazy Sundays but fancy breakfasts.
13. Ham and Cheese Stuffed Waffles

Source
Waffle sandwiches should be the next new thing because they are so good and you can take them anywhere. These are low carb and so savory I can hardly stand it.
14. Breakfast Tomatoes

Source
Similar to the breakfast avocados, these are great for those who maybe want to cut carbs and fats, but still want that great fresh breakfast taste. Easy and a great way to impress guests of your home.
15. Jalapeno Chicken Sausage Patties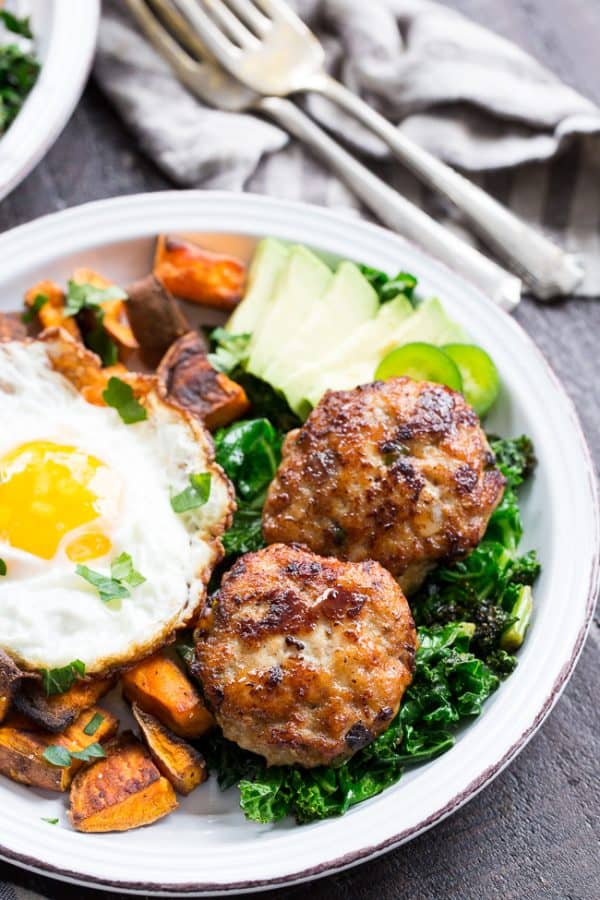 Paleo Running Momma
Sausage patties can be a great addition to any breakfast plate, but make sure they have great flavor! This recipe brings that flavor and so much more.
16. Low-carb No Egg Breakfast Bake with Sausage and Peppers

Source
If you are going low carbs you may have to say goodbye to those cheese breakfast bakes, until this recipe came along. It is fresh and will give you that perfect kick in the morning.
17. Cheese & Bacon Rolls Recipe

My Keto Kitchen
If you can revamp one recipe to make it low-carb, redo them all! Those cheese and bacon rolls we all love so much are now low carb!
18. Brussel Sprouts Breakfast Hash with Eggs

Source
Again, typically a high carb recipe this hash is actually super healthy for you with its nutrients and fiber. Eat as much as you want when it comes to this recipe.
19. Skillet-Baked Eggs with Spinach, Yogurt, and Chili Oil

Source
This creamy, yet spicy, take on a skillet bake will have you forgetting all about low carb options. Quickly throw everything into a skillet, allow it to sizzle, and then dive on in.
20. Coconut Macadamia Bars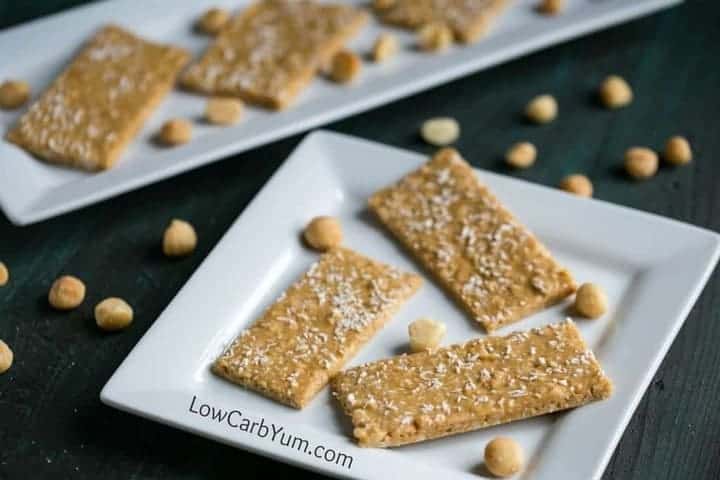 Source
Not every breakfast can be a leisurely affair. For those mornings that just seem to go too quick, try these coconut macadamia bars. This tropical touch will have you waking up fresh and renewed.
21. Bacon, Basil, & Greens Egg Roll-Ups

The Castaway Kitchen
A savory morning with these egg roll-ups is a new take breakfast on the go. They are fun to make and provide you with a surprisingly pleasant flavor to start your morning.
22. Fried Radish and Cauliflower Hash Browns with Bacon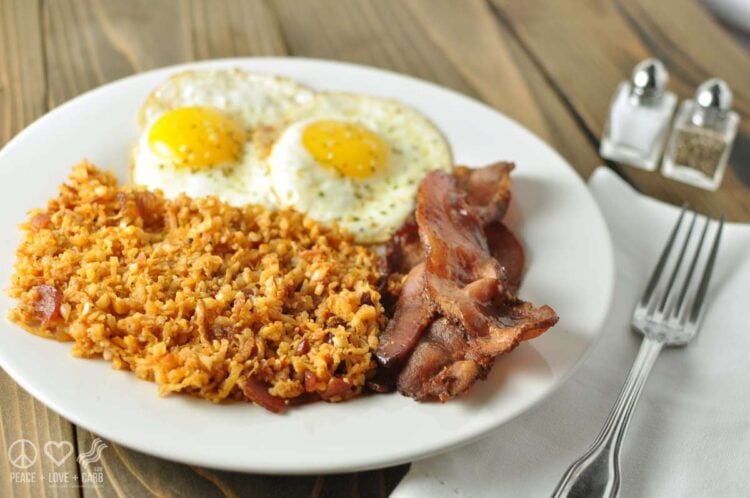 Source
Another hash to make your mornings extra special, this hash is rich in veggies so you can feel great about asking for seconds.
23. Eggs in Clouds

Source
Low carb or not, this is simply a fun recipe to make one morning. Your kids will get a kick out of the name and your husband will be licking the plate clean.
24. Prosciutto-wrapped Asparagus Dipped in Soft Boiled Eggs

Paleohacks
Typically enjoyed with toast, this recipe gives you the great flavor of soft boiled eggs, combined with the saltiness of those prosciutto-wrapped asparaguses we all love.
25. Cinnamon Roll Coffee Cake

Source
What is breakfast without coffee cake? This low carb option can be fun to bring to a brunch or even afternoon tea. Your friends will be shocked and then asking you for the recipe.
26. Chickpea Pancakes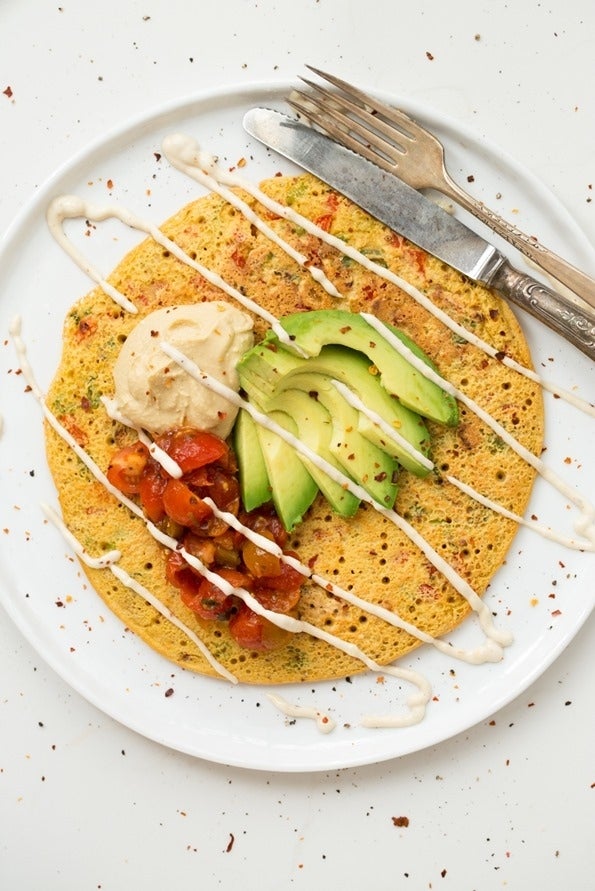 Source
Pancakes that are not only low carb, but high in protein are a double win in my book. Whip these babies up one morning to keep yourself strong throughout the day.
27. Omelet Stuffed Peppers

Source
This recipe is as delicious as it is fun. Add ingredients and top it with a bit of hot sauce or some green onions, you will completely forget you are going carb free.
28. Cauliflower Crusted Quiche

Tasty
We all love quiche but the crust can sometimes increase the number of carbs to a less than a preferred amount. Try out this low carb option to make your mornings a bit lighter.
29. Chocolate Hazelnut Granola

Source
Granola is not only delicious but it is fun to make. Eat it straight, with some milk, or throw it into some yogurt for a gourmet breakfast in the morning.
Did you enjoy the list? There are tons of ways to have those morning breakfast meals we all love, just without the high amounts of carbs. Tell us what you are going to make in the comments and share this list with a friend to have a low carb brunch this weekend.