Chicken salad is a classic choice when lunch rolls around. You can spice that dish up even further with the right combination of ingredients for a flavorful herb rotisserie chicken salad recipe.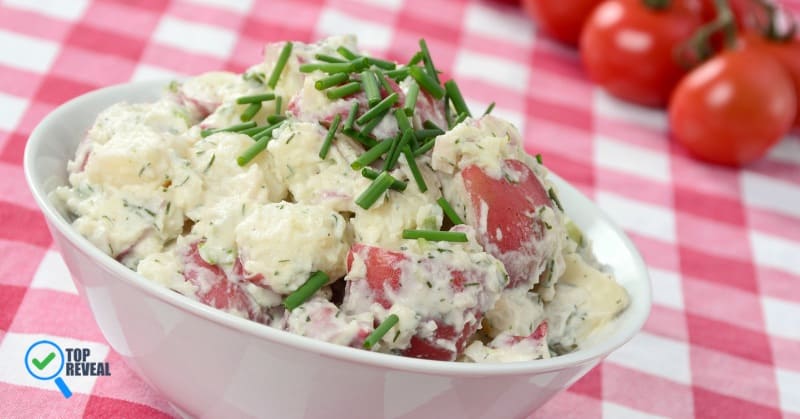 We've gathered some of the best herb rotisserie chicken recipes out there to make sure you're next lunch packs a punch!
18 Herb Rotisserie Chicken Salad Recipe Ideas
1. Chicken Salad with Rotisserie Chicken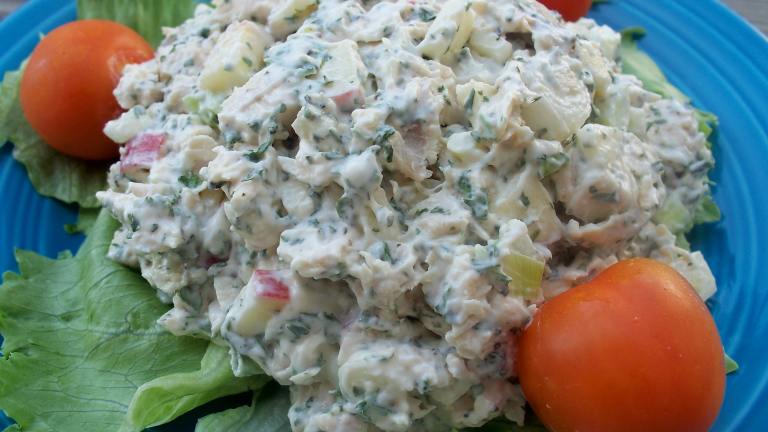 Source
Ingredients: 
Rotisserie chicken (1 entire chicken)
Scallions (greens from 6 scallions)
Gala or Fuji apples (two of either)
Mayonnaise (1 cup)
Cilantro (2 tbsp)
Parsley (2 tbsp)
Celery salt (¼ tsp)
Pepper (⅛ tsp)
Instructions: 
Remove the bones and skin from the rotisserie chicken.
Pulse the chicken in a food processor until the pieces are small and put it in a bowl.
Add sliced scallions, peeled and diced apples, finely chopped cilantro, and parsley, along with your celery salt and pepper.
Add mayonnaise.
Mix the ingredients well.
Serve the chicken salad on its own or on a sandwich.
2. Rotisserie Chicken Salad (Shaking Up the Spices)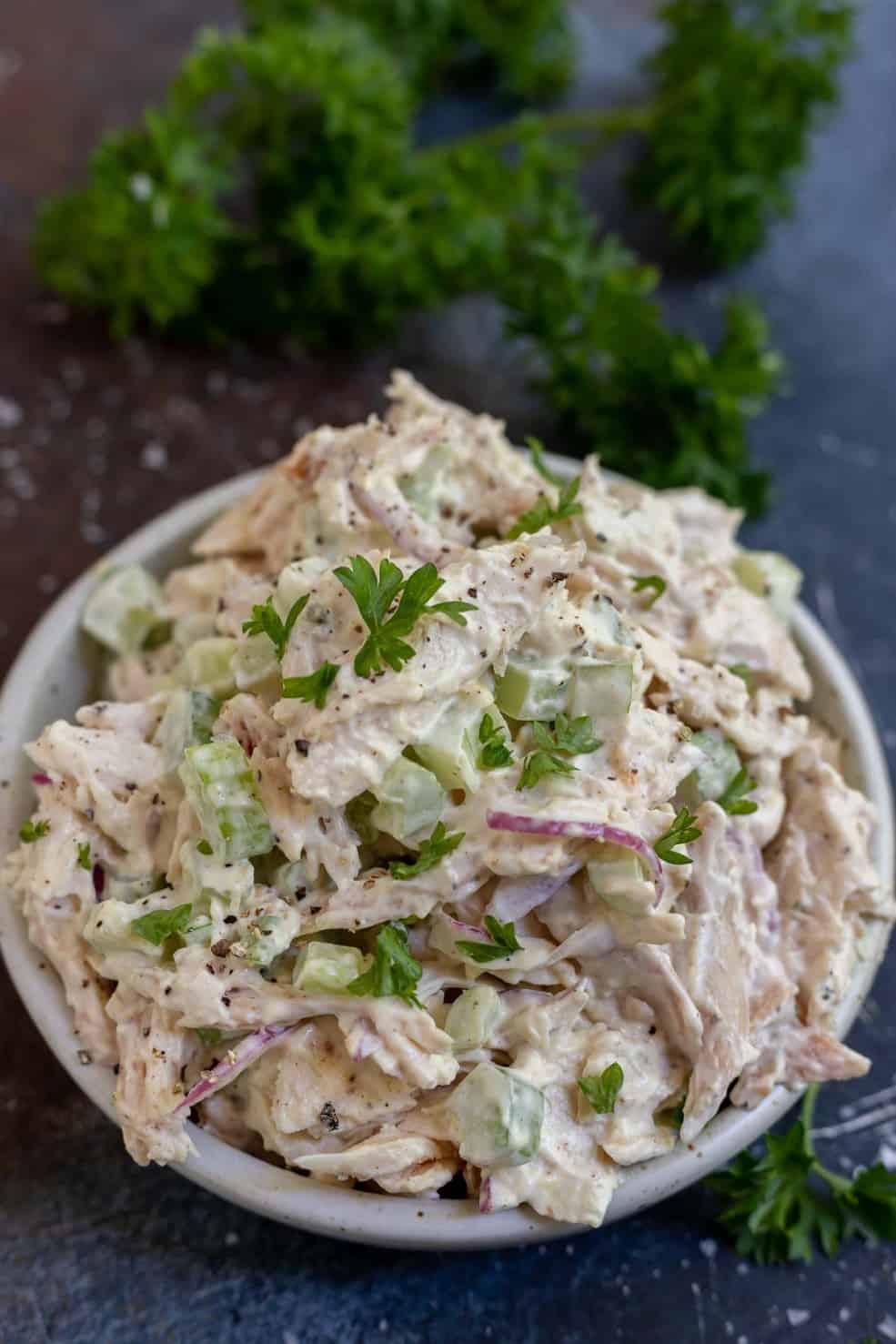 If you like the style of the rotisserie chicken salad we just looked at but want a different flavor, this recipe swaps out those seasonings. This recipe adds flavorful touches with ingredients including red onions and brown mustard.
3. Creamy Rotisserie Chicken Salad (Keep It Simple)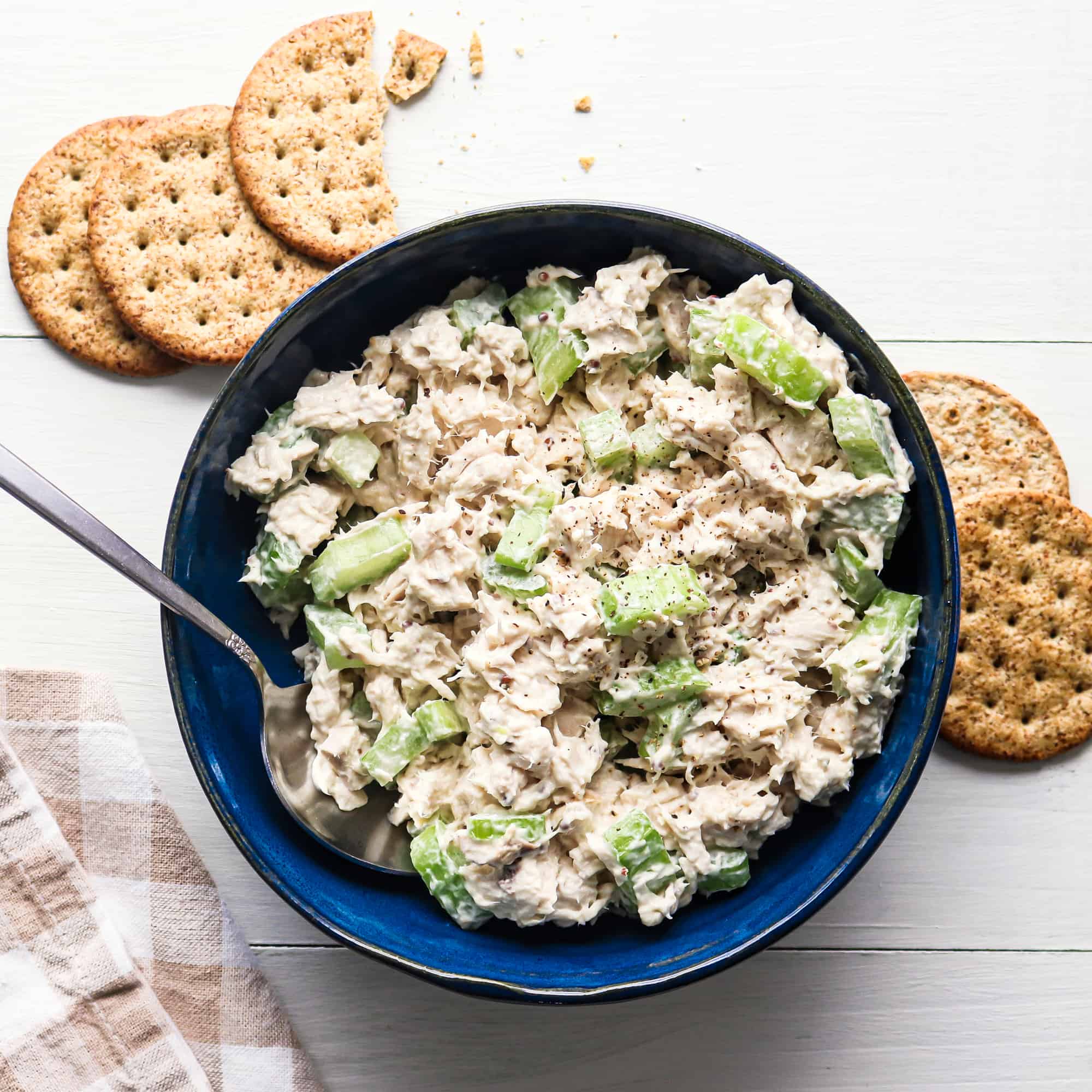 When you're in a pinch, you might want something easy for lunch. This recipe really simplifies things by breaking down this rotisserie chicken salad into three ingredients and a bit of pepper!
4. Rotisserie Chicken Salad (Adding a Bit of Crunch)
Chicken salad is delicious but, if you aren't careful, you might not get a lot of variety in the texture. This recipe breaks up the texture with ingredients like chopped walnuts and whole cranberries.
5. Rotisserie Chicken Salad (Now with Greek Yogurt)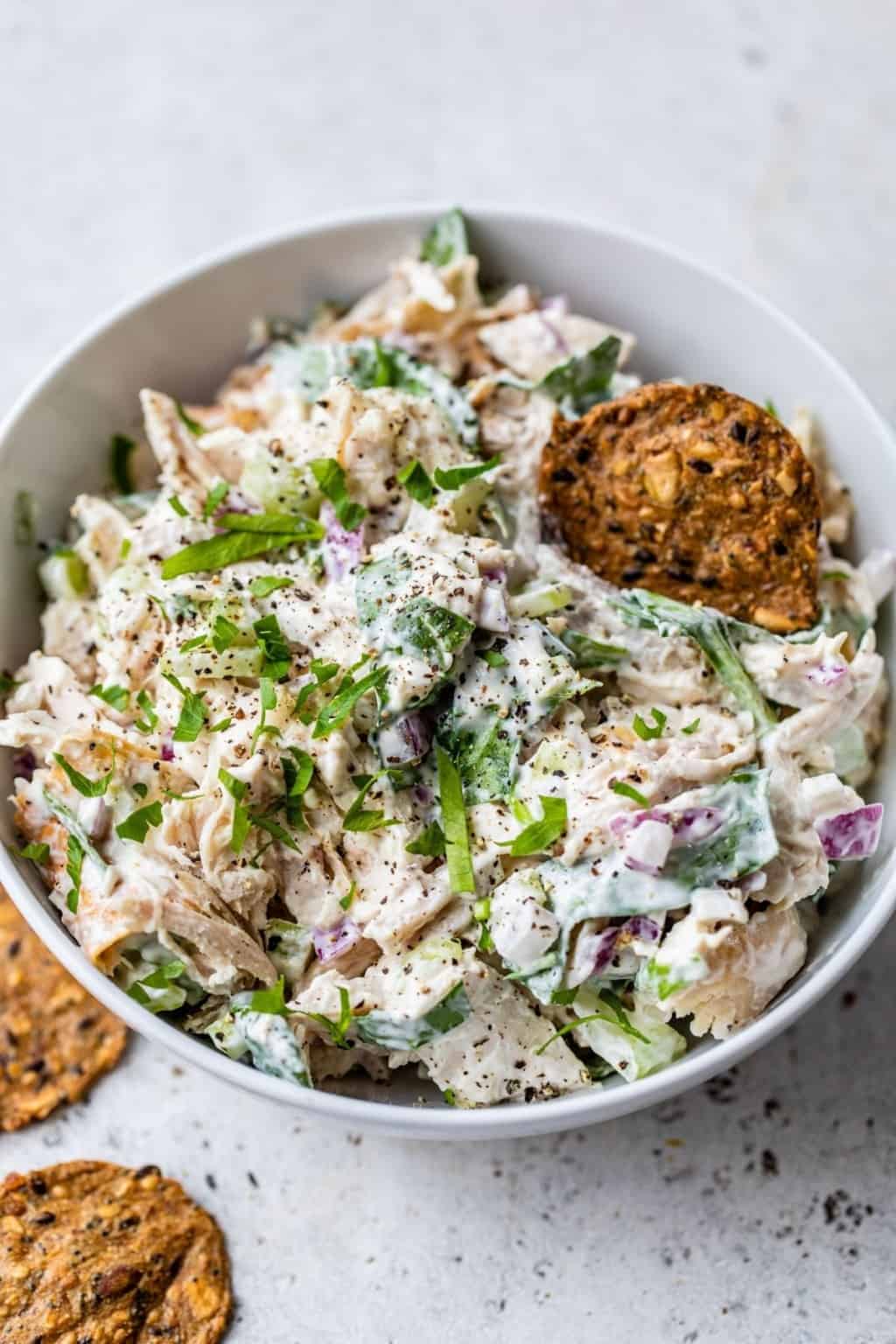 Do you do prefer the creamy texture of chicken salad? You're in luck! This recipe uses Greek yogurt along with mayonnaise for a smooth base.
6. Rotisserie Chicken Salad (A Change in the Base)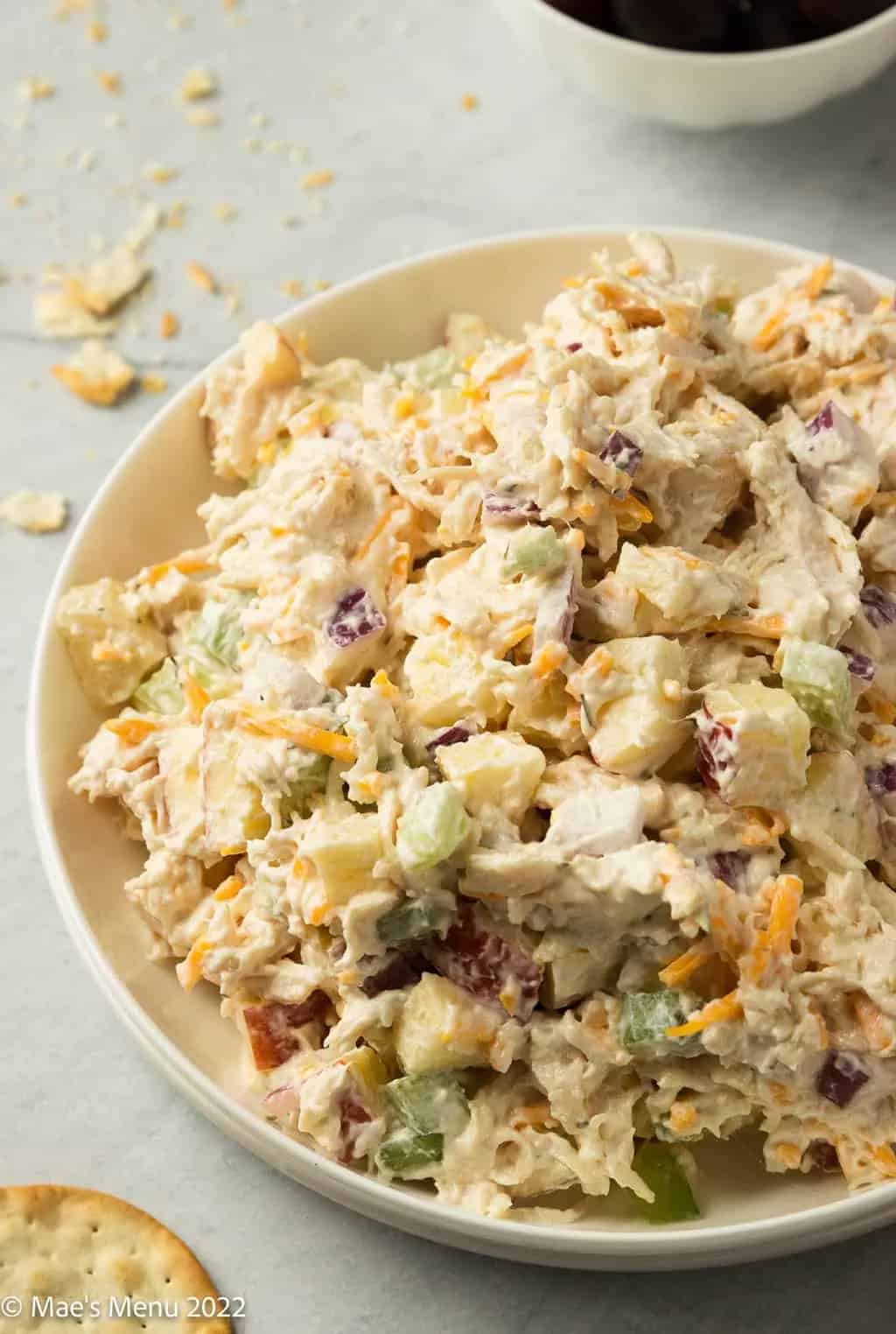 This recipe makes another change to the base. This time, instead of adding Greek yogurt, though, the recipe turns to the help of sour cream along with mayonnaise for the base.
7. Rotisserie Chicken Salad (Now With Grapes)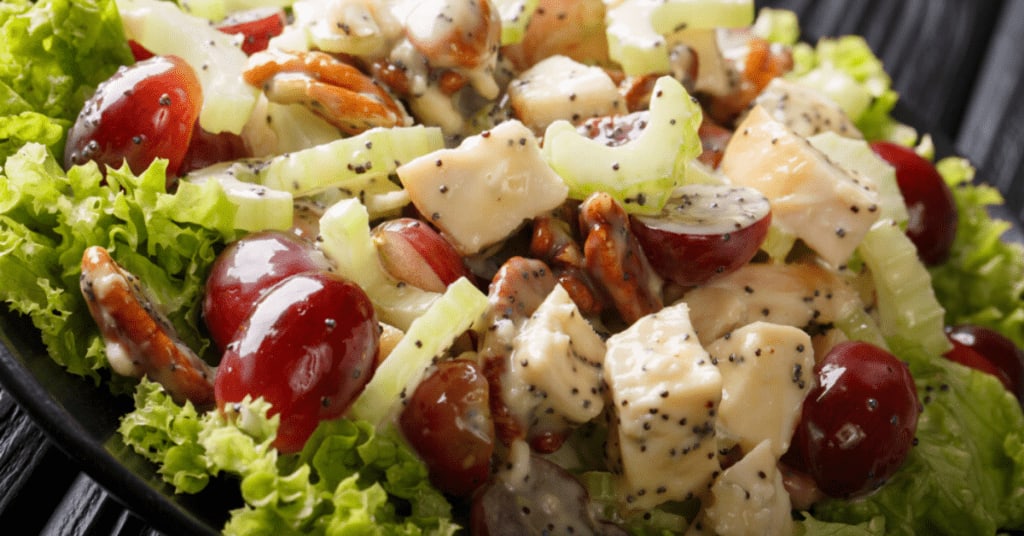 Earlier, we looked at adding cranberries for a touch of sweetness to your chicken salad. If you aren't a fan of cranberries, this recipe uses grapes instead!
8. Zesty Rotisserie Chicken Salad (With a Savory Bite)
lifeloveandgoodfood.com
If you want to add a really dynamic flavor to your rotisserie chicken salad, this zesty recipe is for you! All it takes is the addition of a few sun-dried tomatoes to revamp the dish.
9. Pesto Chicken Salad Croissants (Going Green with Flavor)
Pesto is a go-to tool to elevate many recipes. There's no reason that your chicken salad should miss out either! Plus, the addition of currants and arugula makes for a refreshing lunch.
10. Healthy Garlic Herb Chicken Salad (With a Little Extra)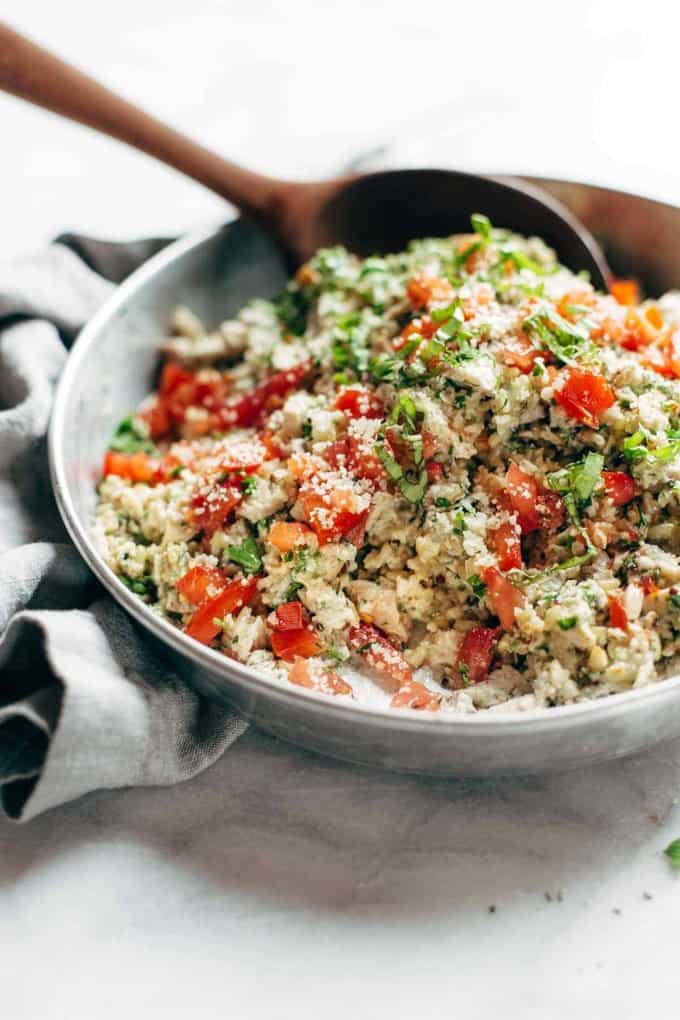 This recipe offers more than just a healthier choice with your chicken salad. By adding brown rice or quinoa, you can help make the dish healthy and change it up from the usual approach.
11. Rotisserie Chicken Salad with Greens and Herbs (A New Take)
Recipe: Source
Chicken salad doesn't have to look like you're used to it! This chicken salad ditches the creamy texture and offers a fresh, green salad with your rotisserie chicken.
12. Rotisserie Chicken Salad (Upping the Protein)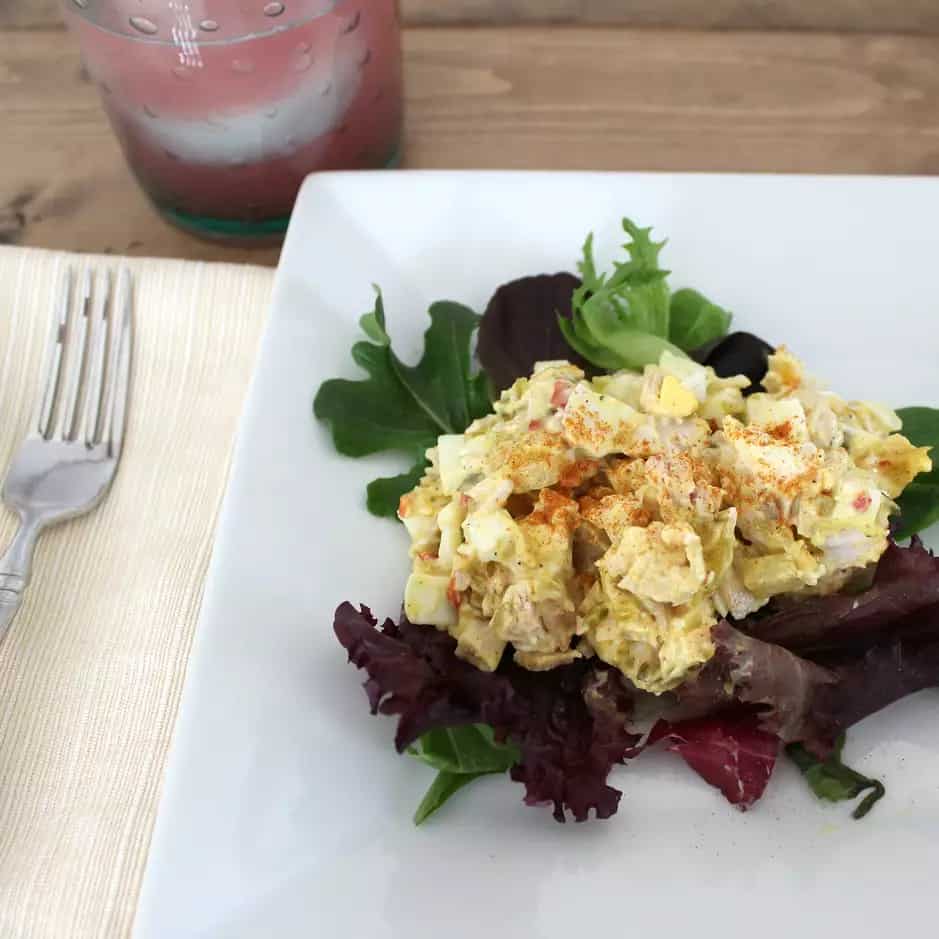 Rotisserie chicken salads already offer a lot of protein from the chicken itself. Still, if you're looking for something a little extra, this recipe adds hard-boiled eggs to the mix.
13. Rotisserie Chicken Salad (Packing on the Flavor)
For flavorful lunch, you'll want to consider this recipe. It employs rotisserie chicken, dates, goat cheese, avocado, grilled corn, spring green, pickled onions, garlic, and even bacon fat that won't leave things feeling bland.
14. Rotisserie Chicken Cobb Salad (A Veggie-Filled Lunch)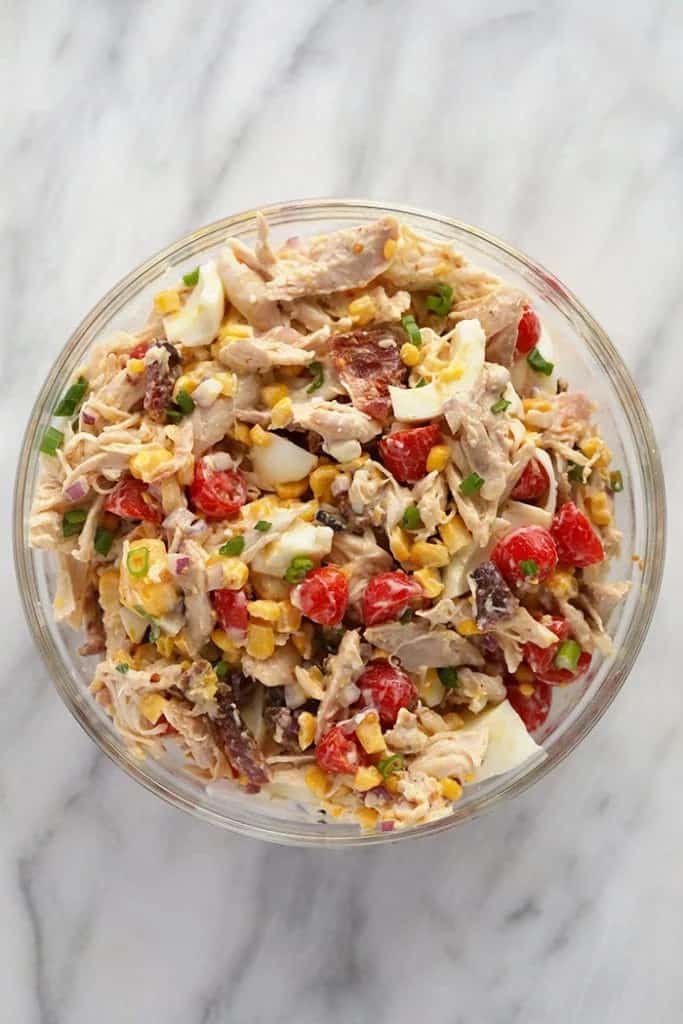 Recipe: Source
Another new type of salad to try with your rotisserie chicken is a cobb salad. This is another protein-packed option packed with chicken, hard-boiled eggs, and finished off with plenty of fresh veggies.
15. Rotisserie Vinaigrette Chicken Salad (Something a Little Lighter)
A creamy chicken salad might not be your favorite choice on a hot day. If you miss rotisserie chicken salad and want a lighter side, this recipe opts for a vinaigrette with fresh greens to compliment your rotisserie chicken.
16. Curried Chicken Salad with Rotisserie Chicken (For an All-New Flavor)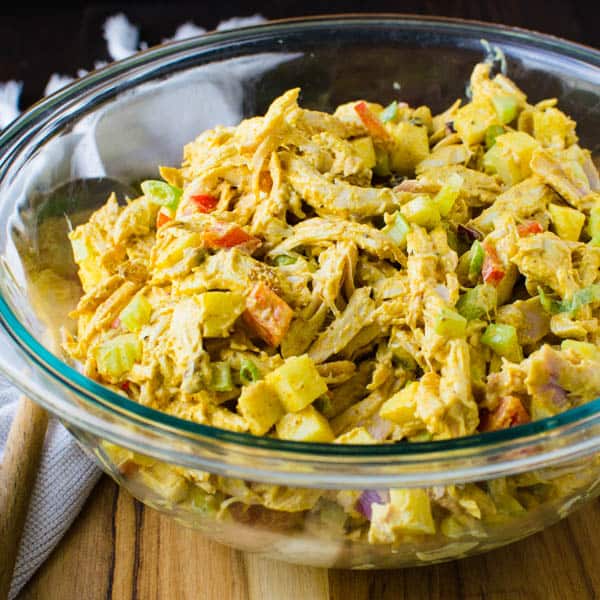 Source
Sometimes, the best way to find a new take on an old favorite is to think creatively. This recipe combines chicken salad with another dish packed with flavor: curry
17. Avocado Ranch Chicken Salad Wrap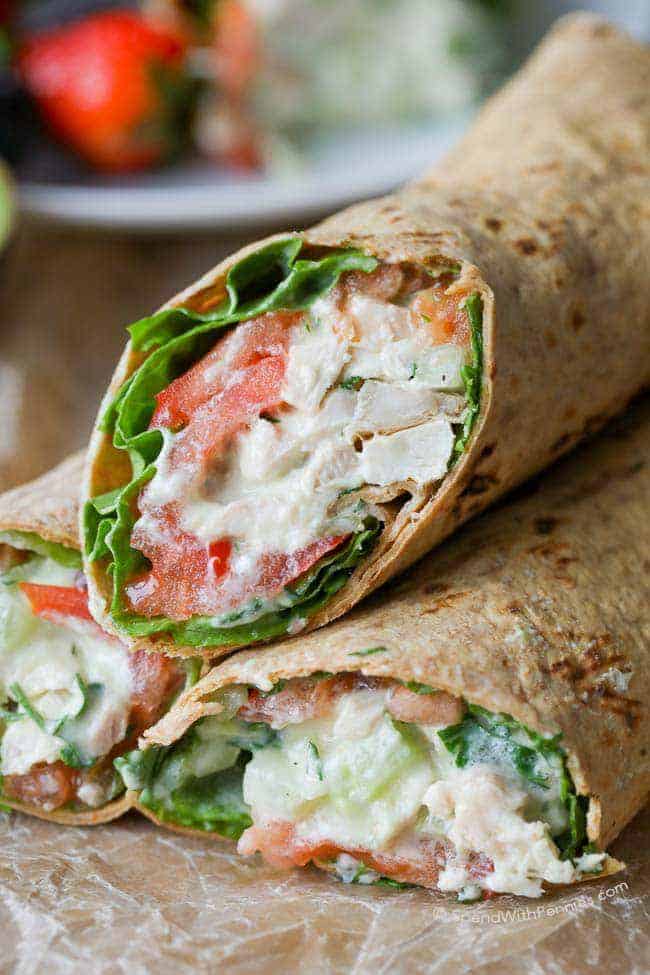 This recipe is great for a chicken salad lunch on the go. Not only is it all tucked neatly into a wrap but it switches things up by introducing avocado to the mix!
18. Rotisserie Chicken Salad (Another Seasoning Take)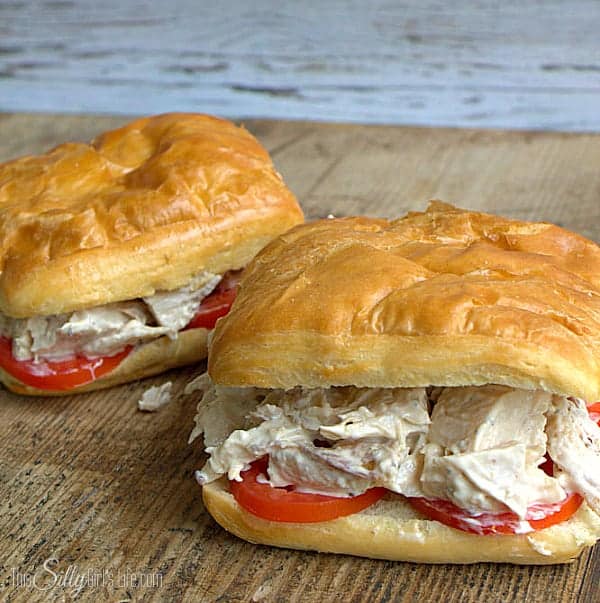 thissillygirlskitchen.com
For another take on the flavors of a traditional chicken salad, you'll want to check this recipe out. It utilizes plenty of flavorful ingredients like sriracha, Worcestershire sauce, paprika, and garlic!
Did you like our list? There's a lot of versatility in herb rotisserie chicken salad and these recipes are a great way to spice up your lunch. Let us know what you think in the comments and share these tasty ideas with a friend!