The weather is getting warmer which can mean only one thing: it's time to start sitting around the campfire with good friends and close family. Why not add a little bit decadence to the gathering by sharing some delicious food with your loved ones?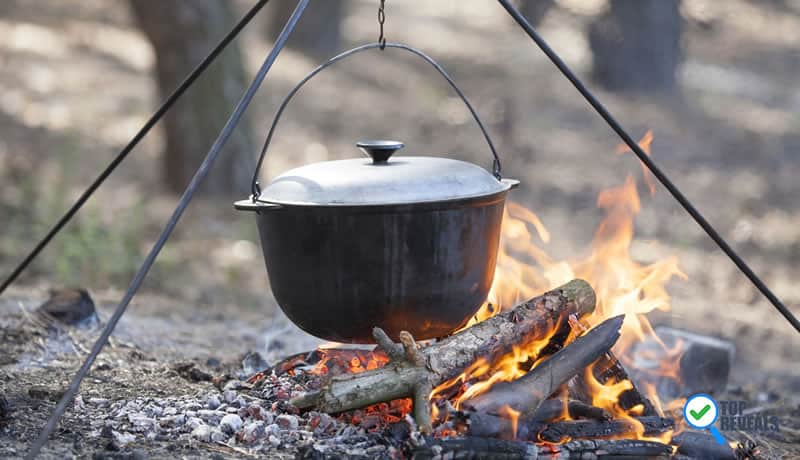 Of course, the crafting of delicious food requires delicious recipes, and for that, we are here to help. Read on for a guide to some delicious campfire Dutch oven recipes.
Warm Campfire Dutch Oven Recipes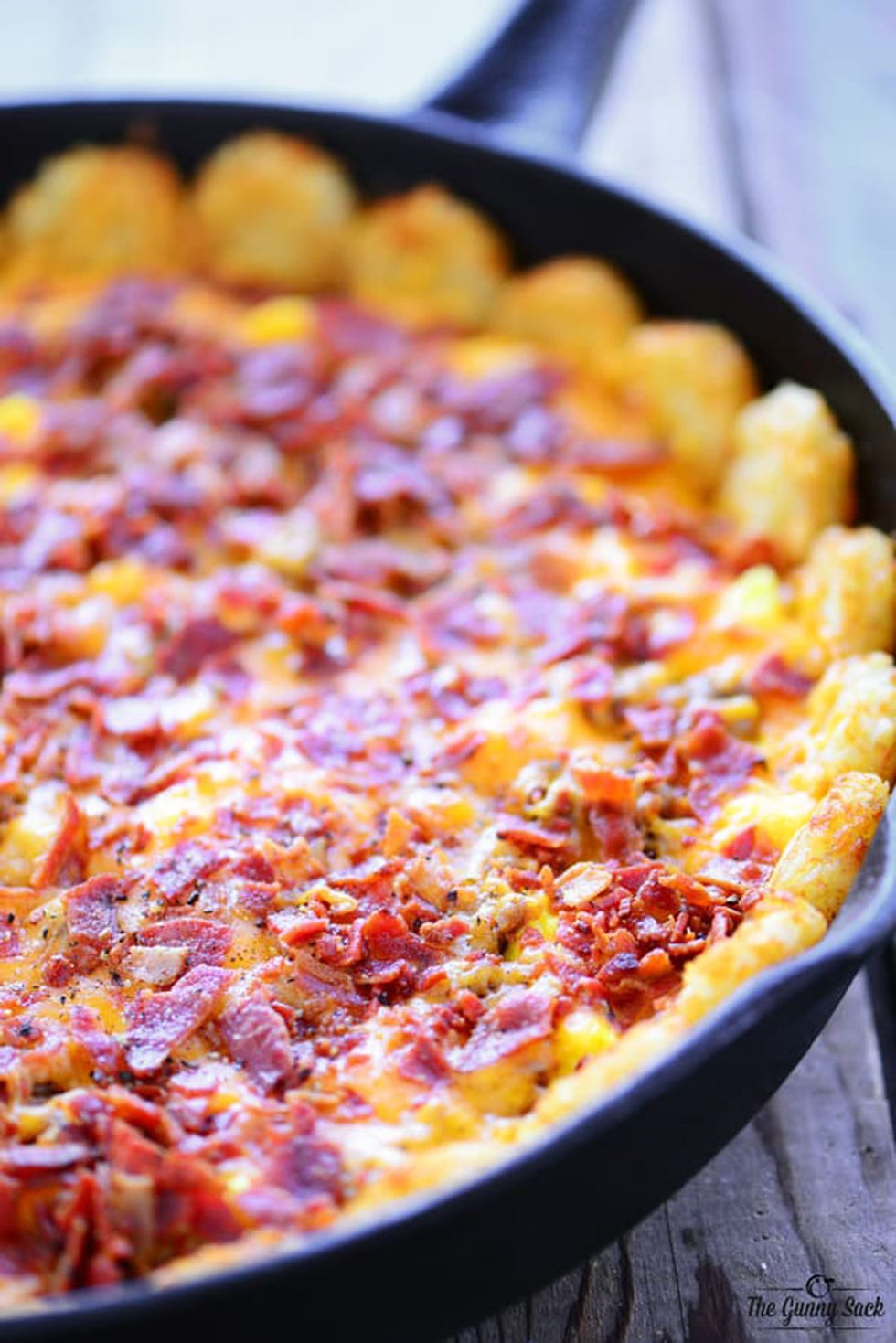 Breakfast time! After a night of cooking around the fire, your friends and family will be blown away when you rock their worlds once again with this delicious breakfast recipe from the Gunny Sack.
This classic recipe is simple but delicious and it even has the benefit of being extremely easy to prepare.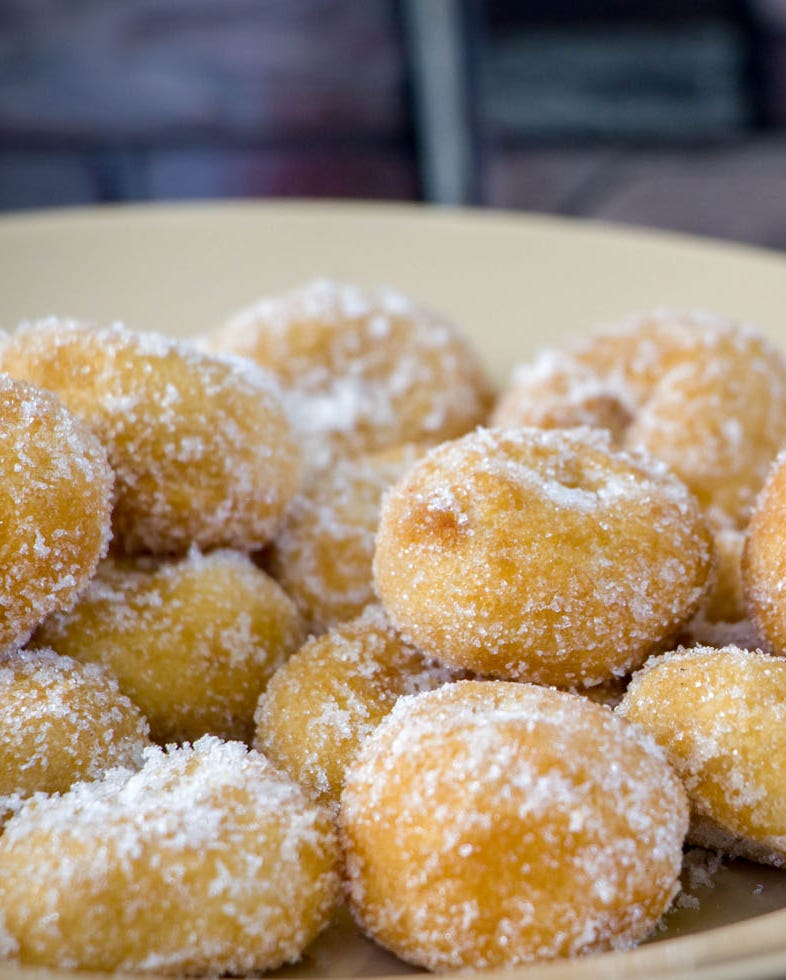 Keeping in line with the breakfast idea, there is also the tantalizing option of hitting your campmates with some homemade donuts (of course it doesn't need to be morning or you to enjoy these tasty treats).
Donuts are surprisingly easy to make and they also benefit from being extremely delicious; this recipe from the Touring Camper is a great one.
Shout out to the veggie lovers out there with this recipe from the Touring Camper. Even in the great outdoors you can still enjoy delicious meatless options. This vegetarian chili is so delicious it will even keep the carnivores at your table smiling.
There are few foods better suited for a group outing than nachos. They are easy to make, insanely tasty, and easy to share. Your friends and family are sure to be thrilled when you rock their worlds with this delicious treat from Fresh Off the Grid.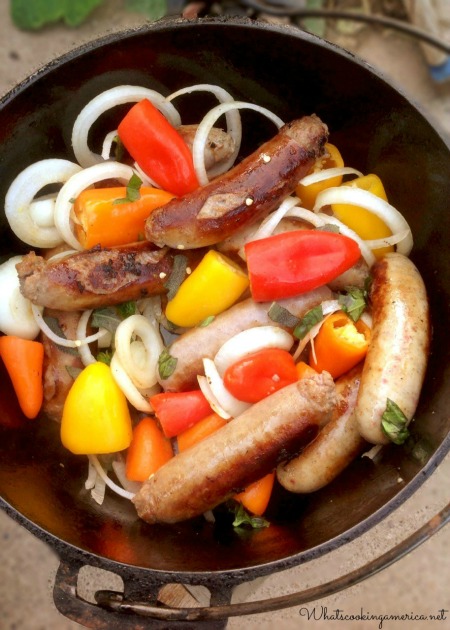 Despite the word beer in the title, this recipe from What's Cooking America is entirely family friendly. The beer gets cooked out leaving you with only a delicious taste, and an excuse to pack your cooler high with cold ones.
Jalapeno Cheddar Cornbread
The title of this next recipe from 50 Campfires just gets better and better with each word, doesn't it? Cheddar Jalapeno Cheddar Cornbread will provide your campfire with an incredible combination of flavors that will leave your guests thrilled.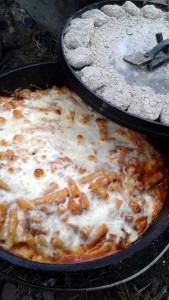 Who says you can't enjoy some nice Italian food outside? Not us! This baked ziti from Bless This Mess is wholesome, packed to the brim with flavors that are sure to leave your guest satisfied.
We've gone through the main course, now it's time blow your friends away with some really tasty desert options. This cobbler from 50 Campfires has all the delicious flavors of a classic country dessert. If you can find away to bring some ice cream to your campsite, we highly recommend indulging in a scoop or two when you serve up this delicious dish.
We are very firm believers of the notion that blueberry pancakes are good for the soul. Need proof? Look no further than these fluffy and delicious treats from Fresh Off the Grid.  Blueberry pancakes are a classic breakfast recipe that you can serve up with ease using this recipe.
Goulash. It's fun to say, delicious to eat, and easy to prepare around the campfire with this recipe via My Incredible Recipes!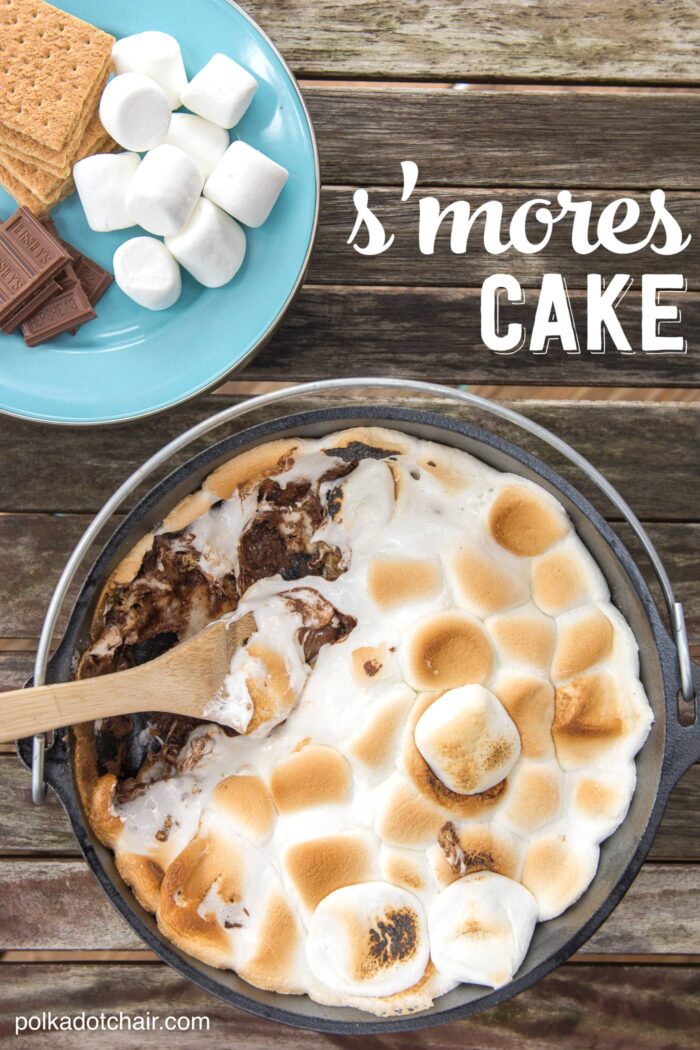 We don't really need to try and sell you on something called a smores cake, do we? As if the name wasn't wonderful enough, just look at that picture. Busting out this recipe from Polka Dot Chair is sure to earn the praise and admiration of your camping buddies.
Chickpea hash is a protein-packed vegetarian option that also has the benefit of being extremely delicious and very lean and healthy.
For the vegans out there, just nix the eggs, and enjoy the healthy roasted beans and vegetables in this recipe from Fresh Off the Grid.
This recipe from All Recipes is perfect for anyone who wants the gourmet experience without all the work that usually goes into the process. It's delicious, and deceptively simple making it a tasty and impressive option for your campout cookout.
A camping classic with a vegan twist. Lentils are a healthy plant-based alternative to the high calorie, high cholesterol beef that usually characterizes this dish. Perfect for the camper on a diet, this recipe via Fresh Off the Grid is sure to be a hit.
The last option might have been great for dieters, but this one from Chowhound definitely is not. Hey, that's ok. If you are like us, you are sure to find that the delicious flavors of beef stroganoff are well worth the extra calories.
Garlic pull apart bread is the quintessential party appetizer. If you are looking to give your campfire mates something to munch on you could do a whole lot worse than this delicious treat from the Creative Mom.
This zesty dish is another gourmet recipe that looks a whole lot harder to make than it actually is. If you want to show off a little bit without actually putting in the hard work the Grecian chicken from Sweet CS Design is going to serve as an excellent opportunity to do exactly that. Feel free to try out this recipe as well.
Chocolate Peanut Butter Bacon Bars
What? Seriously, what? This last option from 50 Campfires is a real gut buster in the very best sense of the term. While one bite of this decadent treat might have enough calories to last you a week, that shouldn't stop you from reaching for it eagerly. Peanut butter. Cholate. Bacon. How can you beat that?
The magical fruit! Baked beans are a delicious side dish for any occasion, and the process of cooking them outdoors over a nice fire has a brilliant rustic feel to it that campers are sure to enjoy. This recipe from Martha Stewart is one of the best I've ever run across,
It's really hard to beat the taste of a good enchilada, like these from Copper Carla. Not only is this recipe delicious, but it is also sure to impress your friends and family members when they realize that you were able to craft this delicate dish over an open fire.
Conclusion
Well, there you have it: twenty delicious recipes to share with your friends and family over the campfire. We hope that you enjoyed the guide and that you found a few ideas that will make your camping experience better than ever before.
If you did enjoy the guide, we ask that you please share our list with your friends, and even drop a comment below to let us know which recipe you like best.