It's always fun switching up the style of your home. Adding a retro vibe to your décor is a great way to try something new.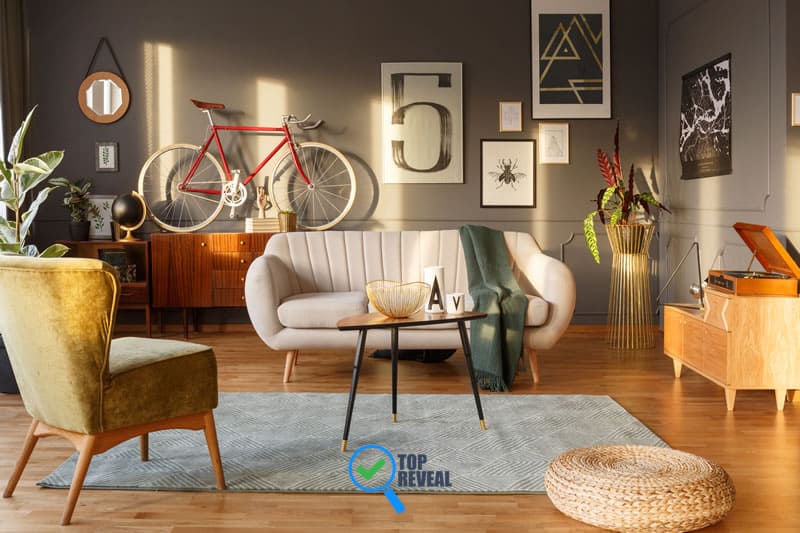 Here are some simple things you can add to your home to give it an amazing retro vibe.
Oak Flooring
Oak flooring is a great way to add a retro feel to any part of your home. In particular, it looks great in entrance ways or in the kitchen. You can opt for a dark oak to give an old school feel, or a white oak floor to give your house a retro chic vibe.
Antique Clock
Antique clocks can be free standing, or placed on an old school cabinet for the ultimate retro vibe in your kitchen, living room, or hallway. They can act as a feature retro piece in a modern room, or they can be placed alongside other vintage items.
Retro Sideboards
Vintage sideboards are surprisingly easy to find online or in local markets. You can use them to transform your hallway or living room to give them an immediate retro vibe. Place a vinyl record player or other retro accessories to add even more of a vintage flair to your living space.
Vintage Rugs
Antique rugs are a great way to give a vintage vibe to your home. Keep in mind that vintage rugs are often difficult to find, and they can be expensive to buy.
However, once you've found an antique rug that you love, it should last you a long time, and is going to be the perfect retro accent to your décor.
Vintage Wall Art
Wall art is an affordable way to add a vintage or retro style to anywhere in your home. You can choose from a number of different frame styles, or you can gather together a bunch of canvas prints to place throughout your home. You can even make a collage of your own, personal photographs from the past.
The great thing about vintage wall art is that you can shop thousands of prints, and you can pick and choose exactly which rooms to hang them in.
Feature Wall
Having a feature wall is a great way to add a retro vibe to your bedroom without it looking messy or over the top. Choose some funky wallpaper or a bright color of paint, and cover one of your walls.
Old School Record Player
There's nothing more retro than an old school vinyl record player. Add one of these to your side cabinet or your coffee table for the ultimate retro feel in your living room or bedroom.
Antique Light Fixtures
It can be difficult to find the right lighting to replace your current fixtures, and getting it fitted may be a complex process if you need to rewire any electrical circuits. However, old-school lighting is a great way to immediately transform a room from modern to retro.