Construction workers are tough and hardworking, but they deserve a little holiday cheer too. We've compiled a list of nine great gift ideas for the construction worker in your life that's sure to blow his mind.
A Multi-Tool
Whether he's a weekend warrior or works full time, construction workers are always in need of tools. While he may be carrying around everything he needs on his belt, having one tool that can do it all is invaluable.
At first glance, this multi-tool looks like an ordinary pocket knife with 14 different features. It's the perfect gift for the construction worker who needs a little help from his tools. Keep in mind: this is a great gift for any guy that loves DIY and isn't just limited to construction workers.
A Lunchbox
One of the most important pieces of equipment a construction worker can have is a good lunchbox. This insulated and durable box will keep his meals hot or cold all day long, and he can even use it as a stool to sit on while he breaks for lunch. There is a variety of brands and styles available, so look around for one that he will be sure to love. You'll have the best chances if you google "ultimate lunch box for a construction worker" to find a unique one that catches your eye. Having his own lunchbox is the best way for him to save money and still eat a nutritious meal. He'll be more inclined to sit down, relax, and enjoy it if he doesn't have to face a long line at a fast-food restaurant or at the company break room.
Safety Glasses
Construction sites are hazardous places, so it's important that your worker always has the proper eye protection. Luckily, you can purchase safety glasses with built-in Bluetooth speakers and an in-line microphone.
This means that while he's working away, he can still rock out to his favorite tunes or take phone calls without having to worry about fumbling around with earbuds.
A Sturdy Phone Case
If he is using his iPhone or smartphone to take pictures of the worksite every day, he needs a durable case to protect it from damage. You can find some high-quality cases made with high-impact plastics or rubber. He will be able to take his phone almost anywhere without worrying about the wear and tear on it. The case may even have a screen protector so that some dust or dirt doesn't get in through the openings on either side of the phone. Look online for a good site where you can order one.
A Good Pair Of Gloves
One thing that a construction worker just can't have too many of is gloves. There are so many different types of gloves for so many different tasks, and some specific ones will even be changed out depending on the time of day or year. You can find some great deals online for all sorts of gloves from trusted brands. Some sites even have a special section full of clearance items so you can save even more. Without gloves, your worker's hands will be cold and wet all day long, making it extremely difficult to grip or hold anything properly. By purchasing him a good pair of gloves today, you'll give him the gift of warm hands – something every construction worker should have!
Personalized water bottle
Nowadays, it's easy to find a wide variety of high-quality, personalized water bottles. You can get him one with his name on it, so he doesn't have to keep track of which bottle belongs to whom. The best part about purchasing him his own custom bottle is that you won't have to wash it every day! Instead, you can purchase a few extras and keep them on hand for him. Then, all he will have to do is grab one on his way out the door in the morning, so he can quench his thirst while he's spending the day out of doors.
A Tool Belt
One accessory that your worker should always have at his side is a tool belt. This belt will keep all of his tools held in the right place, so he won't have to fuss with them when they start weighing down his pockets. There are many different types of tool belts available for purchase, but you can also make your own if you prefer. You can choose from leather or nylon material, depending on the strength you want out of the belt. Ask him if he prefers a wider belt with more padding or something slim and streamlined for easy movement. Choose from leather or nylon material, depending on the strength you want out of the belt. Tool belts with a lot of pockets are a perfect piece of worker's gear!
A Car Charger
Every construction worker should know the importance of keeping their cell phone charged as often as possible. If he is on a worksite away from his vehicle, he won't be able to charge his phone if it gets low on battery life. With this in mind, you can make sure that there's always a car charger waiting for him in the glove compartment. He will be able to charge his phone while he is on-site and then at the end of the day, he can plug it into the charger in his car. By doing this, you'll ensure that he never runs out of battery during a busy day!
High-quality helmet
The final gift idea on our list is another accessory that every construction worker should have. You can get him a new helmet, so he doesn't have to worry about the current one being worn down or damaged in some way. There are different types of helmets available for purchase depending on the materials used and the style of the helmet itself. Make sure that you consult him on this one – you won't want to get a hard hat if he has a preference for a cap style.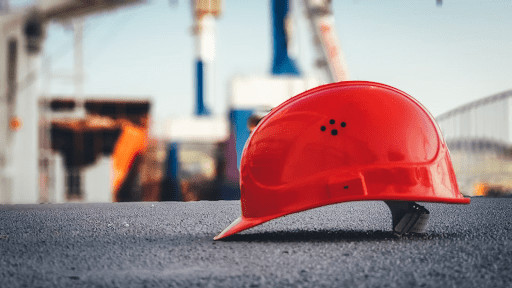 The most important thing about this list of nine gift ideas is that they are all things any construction worker will actually use throughout the year. Any time you can find something useful and practical, it's going to be a great choice for a gift.