As the parent of 2 preschoolers, I know fist-hand the chaos that surrounds finding them a great gift. Kids at this age are full of energy and soak up everything they see, leaving you to ask: "what do I buy?" Do you go for educational? Fun? Are the toys on TV worth the price?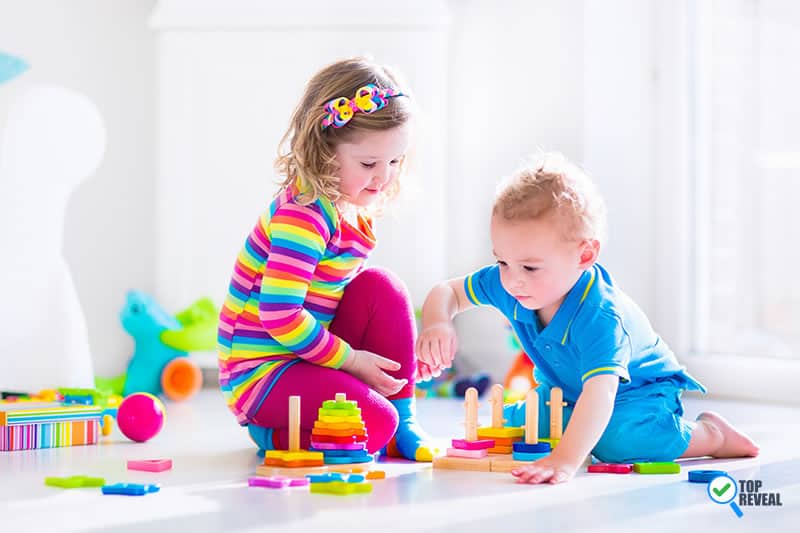 Well, this year, I have the answers for all these questions and more. My Guide on What to Get Your Preschoolers for Christmas, Birthdays, and More is full of gift ideas that are creative, educational, fun, and affordable. So, parents, grandparents, aunts, uncles, and anyone else who needs a gift for a precious preschooler, read on to find what you need!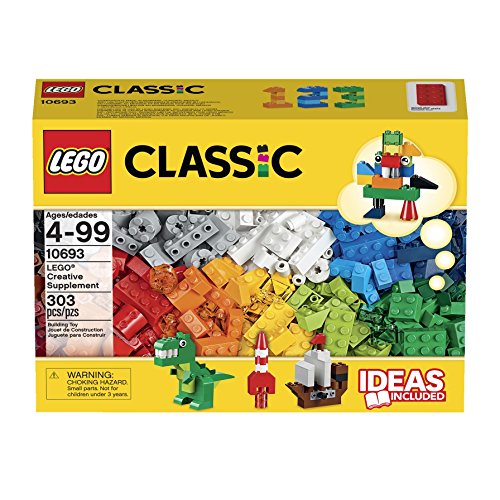 Legos are one of the best gifts you can give a preschooler, as they provide hours of imaginative play that also teaches. Legos can improve fine motor skills, teach problem solving, and spark creativity, making them the ideal blend of fun and education.
This set has over 300 bricks, in 20 different colors. It also has 2 sets of wye, so they can build creatures as well as buildings. It can be used alone, or with other sets.
Kids love to build forts and play pretend, and this kit makes it easy to build all different types of forts. Perfect for a rainy day, sleepovers, or backyard fun, this set has over 60 cardboard wall panels, 66 connectors and 4 double-sided signs, in bright, vibrant colors.
You can build houses, store fronts, forts and more, for endless possibilities. The pieces go together quick and easy, which is good since kids love to change their minds, and it stays in place, no matter how crazy they get.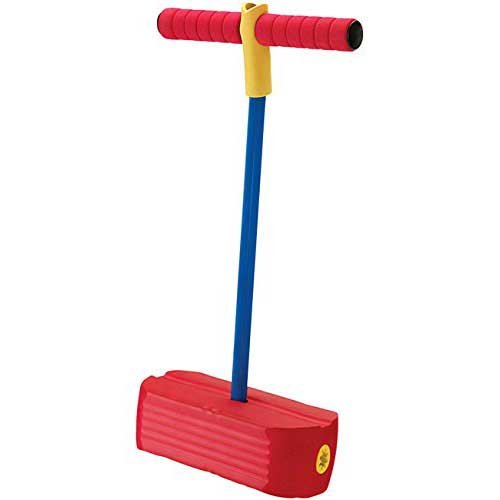 If you need a gift for a preschooler with lots of energy to burn (who doesn't?), this safe, but fun, pogo stick is a great idea.
Unlike your typical pogo stick, it is made entirely of foam, and has an extra-wide, cushioned base that bounces up and down when they jump. This lets them safely get in some exercise while strengthening their dexterity and hand-eye coordination.
Made using kid-friendly colors, it squeaks when they jump, and can be used indoors or out, for year-round use. It can accommodate kids up to 250-pounds, so everyone can have fun and is just $12.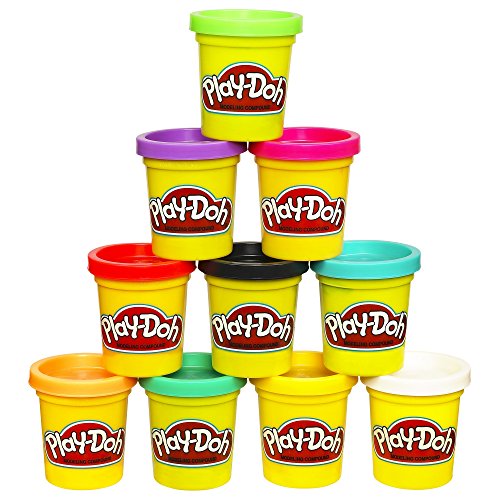 I haven't met a kid yet who doesn't love Play-Doh, making this a great gift for any occasion. This 10-pack come with 2-onuce cans of: white, pink, black, green, red, purple, orange, teal, black and yellow, for endless color combinations and creations.
Play-Doh is good for helping kids think freely, creating whatever comes to mind, and helps improve finger dexterity and fine motor skills.
If your boys are car lovers, like mine, this set will have them smiling. Hot Wheels are one of the most popular toys, providing action-packed play for hour at a time, and this set is one of their best sellers.
Consisting of 2 tracks that can be used separately, together, or with other tracks. There are 2 loops and 2 speed boosters, so kids can race against a sibling or friend, crash, do tricks and flips and more.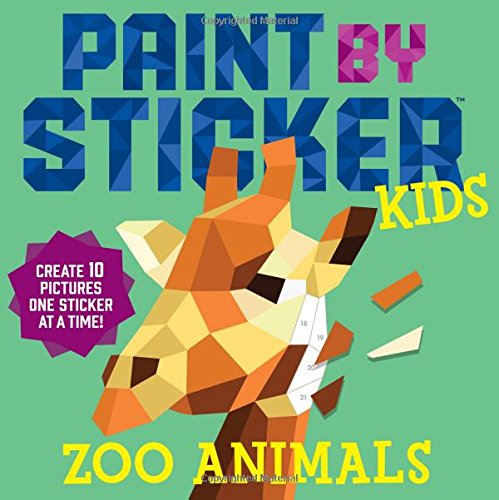 Great for boys and girls, tap into your kids' artistic side with this unique sticker kit. Made with extra-large stickers, kids can paint the individual, pre-cut pieces, then put them together to create up to 10 different zoo animals that are 3-D.
Kids will feel a sense of accomplishment, and can learn about different animals as they paint, so they learn as they play.
I hope my Guide on What to Get Your Preschoolers for Christmas, Birthdays, and More inspired you and helps make your shopping a bit easier. Full of toys that are popular, different, and easy on your pockets, there is something for every interest. These toys will inspire your preschooler and amuse them, making them happy, and smarter, every time they play.
Talk about fun in a box! This kit is full of fun, discovery and learning, allowing kids to explore and create whatever their hearts desire. Marked as a STEM education toy, it has over 200 pieces designed to help kids invent all types of projects geared towards science.
There are pipe cleaners, magnifying glasses, vials, sponges, flashlights, strainers and more, all in a neat carrying case, so kids can take it to the park, beach, or anywhere else they want to explore. A great toy garnering interest in science and building confidence, it's on sale for about $50.
Paw Patrol is one of the hottest cartoons on TV, so kids will go crazy if you give them this playset as a gift. Based on the newest pup, Tracker, it is designed to look like a temple, with hidden doors, trap doors and real lights and sounds.
Even better, it can transform into a Paw Patrol command center by flipping it around- giving kids 2 sets in one. This set comes with Tracker, his vehicle and a monkey, and you can buy the rest of the pups separately. On sale for $35.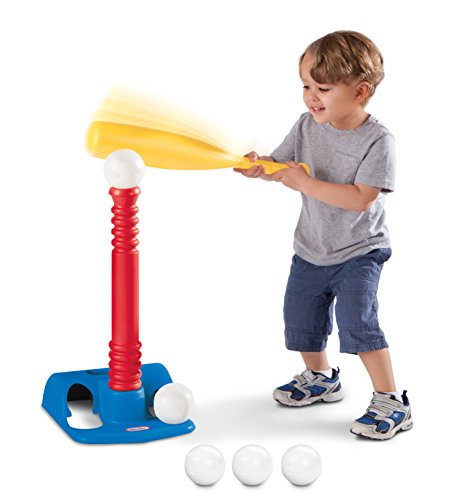 For kids who love sports, this T-Ball set is an Amazon exclusive, and can teach kids the basics about baseball. It can really improve their hand-eye coordination and agility as they learn the mechanics of swinging and hitting the ball.
The "T" is made of durable plastic and will not tip, giving your child the ability to swing without fear. The height can be adjusted, to grow with your kid's skill level, and it comes with an oversized bat and 5 oversized balls, to ensure your child can comfortably and naturally connect.
Great for teaching the alphabet, car rides, the beach and more, this portable drawing board will help kids master their handwriting in a way that is easy and enjoyable. This board is like a high-tech version of a Magna-Doodle, with a liquid crystal board kids can draw on using 4 different stylus tools.
The stylus tools are made in a size kids can naturally grip, improving finger dexterity, and the board has different colors they can draw in. There is also an app it connects to, so you can scan and save your kids' drawings. On sale for $20.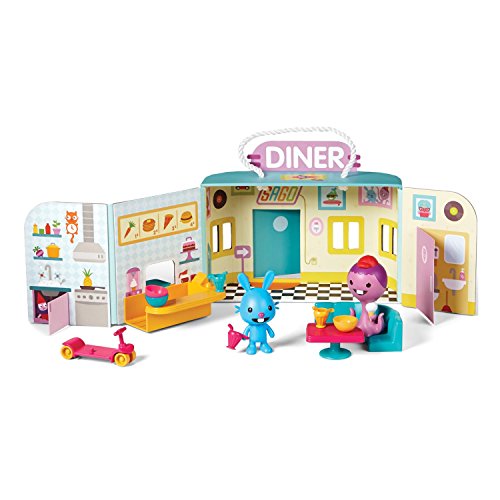 This cute diner playset lets kids' role play as a cook, customer, or server. Designed to resemble a 50's style diner, kids can fold it up and take it with them to their friends or grandmas. It features Jack, the cook, and his hungry friend Dennis.
There is a booth to sit, a jukebox, a window that opens for takeout orders, and a washroom to clean up when the day is over.
[rwp_box id="0″]