Father's are one of the most important people in our lives. They support you, teach you, and pick you up when you fall, literally. Dads are always there when you need them, so it's only natural that kids want to return the favor and do something nice for them. Which is why when Father's Day comes around, everyone begins the hunt for the perfect gift; a challenge in itself. To make the process easier, here is a list of a few ideas on ways you can give back and find the best gifts for Father's Day.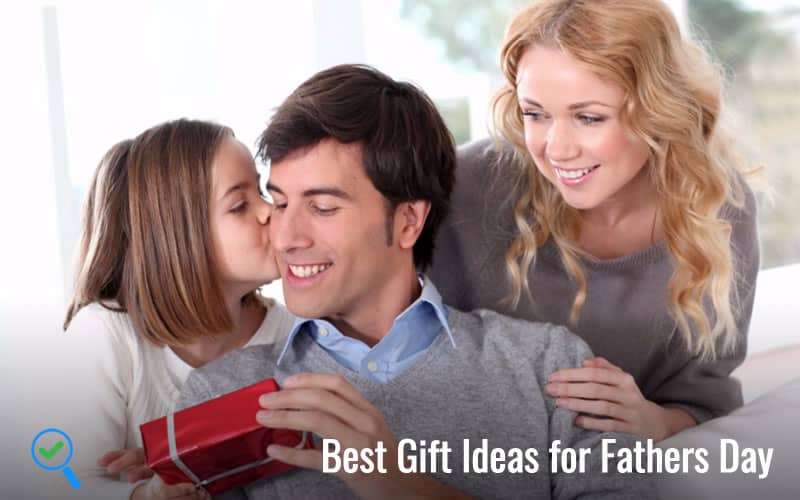 Things like mugs and ties are far overdone, but finding something unique can be a nightmare.
Best Gifts For Father's Day
Have you ever heard your dad singing in the shower? I know I have. Well, now you can give some inspiration with this nifty little Bluetooth speaker. And the best part? You can use it too!
Add some fire to Father's Day by gifting him with an Amazon Fire Tablet with Alexa.
Everyone needs a tablet these days, and though you may have to spend a few hours with Dad explaining how it works, it'll be worth it when he can watch all his sport's teams and read his favorite books simply by talking to a gift he will certainly cherish.
Now that electronics are part of everyday life, we need the energy to charge them up. But sometimes, that backfires when you try to suck up too much juice. Now you don't have to worry with the Amazon Basics Surge Protector.
Not only does it come with three plugs, but also 2 USB ports. This is the perfect gift for the techie dad in your life. Now he can stop changing the fuses!
If your father is a fan of grilling, then look no farther than these life changing grilling spices. Now you can arm him with a spatula and five different savory flavors that will make any meat taste incredible.
5. Manliest Bracelet Ever!
If your dad is a fixer upper like mine, tools are an essential part of his life. By now, he probably has them all. So what can you get him? Something to assist him in his everyday tool usage. The magnetic wristband can hold the nails and screws for him that he will immediately need. Now he can stop holding them in his mouth!
This is a great gift for anyone, but perfect for this upcoming Father's Day. Air compressors can be used for so many things, but are usually bulky and heavy. Now, you can bring this portable one wherever you go! Store it easily in the car and use it to blow up deflated tires.
If there's one thing, dads are loyal to it's their sport's teams and beer, which usually go hand in hand. Drinking a beer is the best way to enjoy a game of football after all. Now when he goes over to his buddy's house, he can bring the beer and a bottle opener in one! It's a simple idea, but so convenient. What makes it even better is you don't have to deal with flimsy cardboard six pack containers anymore.
It's a universal truth that does not change with age: men love knives. There are a myriad of interesting pocket knives out there, but none quite like this one. It can fold into the shape of a credit card and be stored easily and secretly in a wallet. Which is sure to capture the interest of any male.
If your dad is into fitness or does any kind of physical labor, then it's probably safe to say he listens to music at the same time. Depending on what he does it would be hard to find headphones that can keep up with him. These amazing Zeus Outdoor Wireless Earbuds are made for anything. There are no wires to get caught on, they are noise canceling, and best of all, sweat proof.
Sometimes dads like to sit back, relax, and enjoy the finer things in life like a whiskey on the rocks. But watered down whiskey just isn't the same. With these chillable Sipping Stones, your father can fully enjoy his liquor with some manly ice cubes that won't dilute his drink.
Now that he's armed with some delicious spices, it's time to upgrade dad with some better equipment. This grilling tool set will have him happily making dinner every night with his new gift, and you a get yummy steak. It's a win-win.
This tee suits describes my father to a T, and if the same rings true for you, then you have found the perfect comical Father's Day gift. It's a classic line, but as we know, old jokes never die when it comes to dads.
I hope this list has been useful in giving you some creative and alternative ideas for the best gifts for Father's Day. Please share so every father can get the awesome gift he deserves this year.