DIY has become one of the most popular activities for people of all ages, and you guys are getting pretty good at it! And one of the most popular materials to use is wood, which we are going to focus on for our list. There are endless possibilities when it comes to playing with trees, so here are some fun wood DIY projects you can try out for yourself.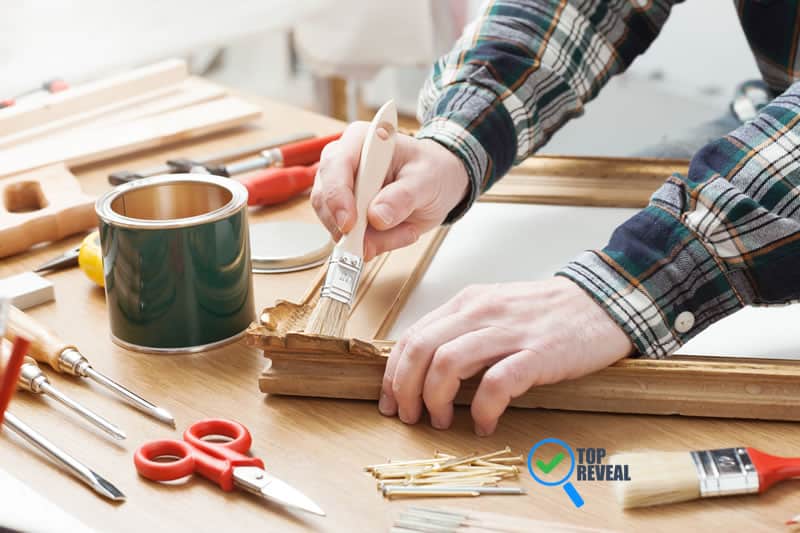 1. Headboards

Primitivestarquiltshop
Now you can kiss those expensive pieces of furniture goodbye. They are a lovely piece of decor to add to any bedroom, but some of those price ranges are a little ridiculous. Don't even sweat it; just make your own!
2 . Coolest Wood Lamp Ever

Pinterest
Who knew such a simple idea could make such a conversation piece? Slice up some giant wood cookies, throw them together, and make a lamp that gives off the perfect glow.
3. From Pallet to Posh

101palletideas
If you have any wooden pallets lying around, you're in luck. They may seem like an eye sore as they are at the moment, but with a little creativity, you can turn them into a lounge chair for the patio, pool, porch, you name it. Throw a cushion on there, and you've got the most comfortable wood pallet you've ever seen.
4. Wireless Wooden Speaker for Your Phone

Thistlewoodfarms
You heard me. You can literally create speakers out of wood, and it will project music! No electricity required! With any DIY enterprise, you can make it your own. Though personally, I thought it was pretty cool  how they speaker was carved to resemble a radio.
5. Image Imprinting

Kammyskorner
There are so many unique wooden pieces that already exist, and it would be a shame to pass up on something you could make come alive again. A simple way to do that is to transfer images onto wood. It sounds weird, but the results are impressive.
So the next time you go antique shopping or garage selling, keep an eye out for something special for outdoor fun.
6. Faux Beams

Bowerpowerblog
They have the look you desire with none of the cost you dread. You can easily add some extra character to any room by installing some beams running along a previously nondescript ceiling.
7. Jars and Wood

Knotandnestdesigns
For you Mason jar lovers, I have the perfect wood DIY project for you. Find yourself a nice healthy slab of tree, stain it, and hang your precious jars on it. It is such an elementary idea that could spruce up some empty wall space in your home. See other budget-friendly wood projects here.
8. Fireplace Mantel

Remingtonavenue
Now that you know how to make faux beams, this project will be a piece of cake; you won't even need a ladder. If your fireplace looks a little out of date or worn out, welcome it to the present by building your stylish wooden mantel.
9. Bookends

Pmqfortwo
I think it's safe to say that most people have some scrap wood lying around somewhere. Even if it's not a lot, you can still make something small and useful with it. In this case; bookends. The beauty of it is, you can design and decorate them any way you like.
10. Art Supply 2 x 4 Organizer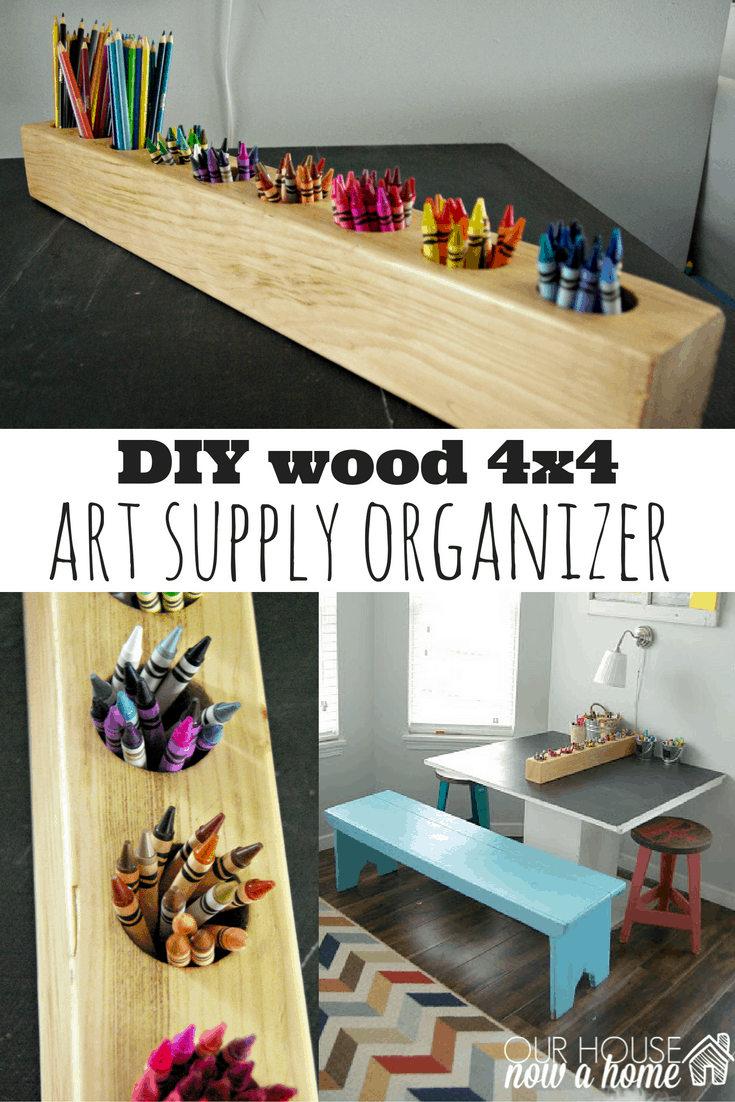 Ourhousenowahome
Kids are hard to keep tidy no matter what, but with this easy solution, at least their art supplies will stay under control. Hopefully.
11. Giant Wooden Clock

Pinterest
Not something you hear everyday, much less see. But the result of this project is pretty eye-catching. I guarantee you won't regret it. On the plus side, you get to work on your image transferring skills.
12. Burning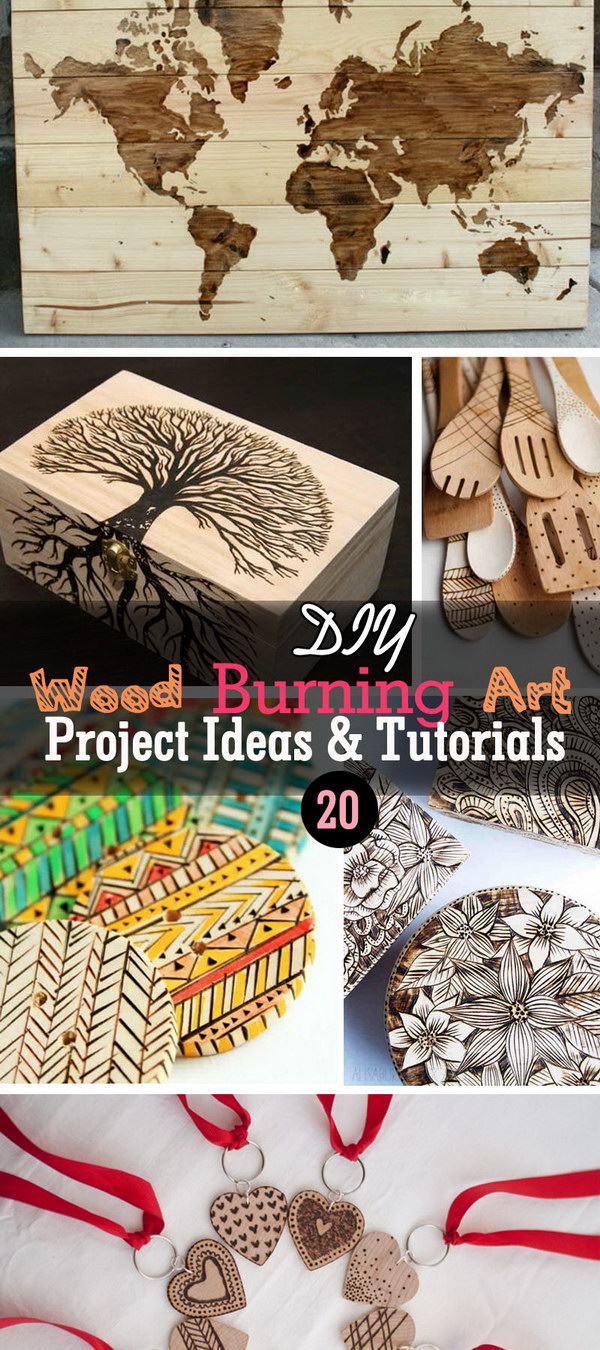 Notedlist
This is probably not a word you would normally associate positively with wood. But it is a lovely art form that can transform a plain piece of wood of any shape or size into a masterpiece.
13. Dog Bed

Myfrugaladventures
If there's one thing we love doing, it's catering to our pets. By using some wood beams, you can build and design a personalized dog (or cat) bed filled with softness.
14. Candle Holders

Pinterest
Talk about ambiance. This simple project will set the mood in no time while adding some lovely rustic charm to your home.
15. Table with a Twist- Literally

Woodshopdiaries
You can make your end table, but it doesn't have to look like any old end table. This design is unique, trendy, and doable!
16. Snowflakes

Industrystandarddesign
If you're looking for a wood based decorating challenge for the upcoming holidays, look no further. Use your imagination and create some really spectacular wooden 3D snowflakes. What's great about them is that you get to choose if you want to hang them up, or have them as ornamentations scattered through the house. Or yard.
17. Stools

Hahappenings
Wooden stools are by no means an original idea. But this DIY project might pique your interest. Instead of having to measure legs and footrests and such, all you have to do is find a piece of tree trunk and attach a cushion to it. If you like entertaining guests in your yard, this is the ideal venture for you.
I hope you have enjoyed this list, and that most of all it has inspired you to get out there and have fun with wooden DIY projects. Please let us know if you liked what we have to offer and if you did indeed feel at least a little inspired.