When it comes to choosing blinds for your windows prepare yourself because you're going to be faced with a daunting array of options when you start shopping. However, most people find that their decision eventually comes down to a choice between two very popular types of blinds: wood blinds vs. vinyl blinds.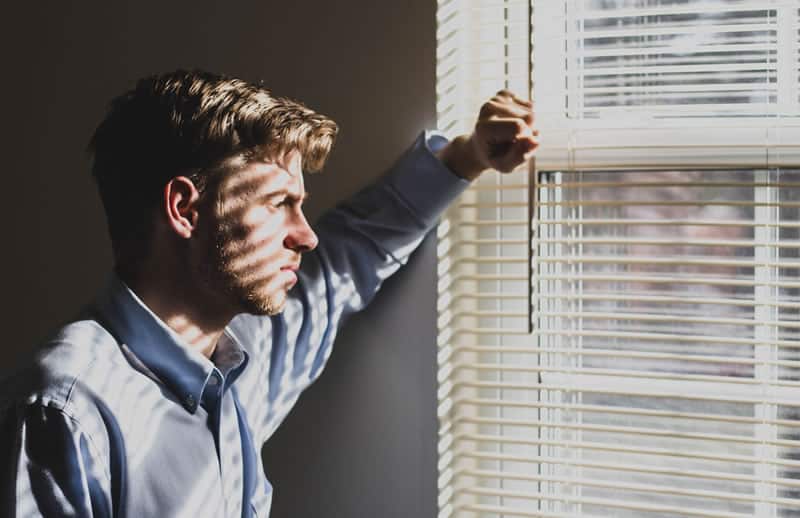 Based on Select Blinds Canada, each type of blind has their own strengths and weaknesses, so it's up to you to be informed when making the right choice for your needs.
Vinyl Blinds
You've likely seen these types of blinds in countless homes. They are the classic horizontal or vertical blinds that have been a staple of home décor for decades. I had them in almost every room of my house growing up. They come in a wide array of colors and styles and are the best choice for value-oriented homeowners.
Vinyl blinds are easy to clean and moisture-resistant. They are generally thought of as the functional and affordable choice, but they can still be stylish and attractive. They also perform very well when it comes to blocking light and maintaining comfort levels and privacy in your home.
If you want to mix style and budget, this is the way to go; and for those with multiple windows in a large room or those who like to have their blinds match throughout the house, this option lets you do it without breaking the bank.
Best Features of Vinyl Blinds
• Affordable– they are reasonably priced, so money is not an issue
• Versatile– vinyl blinds can work with any decor thanks to all the colors and styles
• Moisture resistant– they won't warp or get ruined if you leave they get wet, so they are easy maintenance
• Easy to clean– a wet cloth and duster are all you need to keep them clean
Wood Blinds
Wood blinds are made from real wood (as opposed to faux-wood blinds). They are typically lighter in weight than vinyl blinds, which makes them easier to operate and install. Compared to vinyl blinds, they are not as resistant to moisture. They are also more rigid than vinyl blinds making them a good choice for larger windows.
Wood blinds are available in many different colours and styles, although their range is not as wide as vinyl blinds. Wood blinds generally add an element of natural warmth and charm to your space and work best with certain decors. They provide great protection against sunlight and offer complete privacy.
Best Features of Wood Blinds
• Great look– give off a high-quality look that elevates and finishes off any decor
• Easier to install– installation is less complicated than vinyl blinds, saving you precious time
• Easier to operate– simple open/close features makes using them a breeze
• Lighter and stronger– the lighter weight does not affect the quality, as they are quite durable and built to last for many years
Buying Factors to Consider
Slat Sizes: Vinyl blinds typically have smaller slats, as they are most associated with the 1-inch mini blind. Wood blinds can have larger slats that are more resistant to buckling. Vinyl blinds also generally have curved slats while wood blinds have flat slats.
Colours: Vinyl blinds offer a wider range of colours than wood blinds, including every colour of the rainbow. Wood blinds are normally found in more natural tones and earthy colours.
Cost: Vinyl blinds win hands down if your main feature is cost. Wood blinds can be substantially more expensive than vinyl blinds.
Options: Both wood and vinyl blinds come with options such as motorization, but vinyl blinds often have a few more to choose from. For example, vinyl blinds can have the function of opening and closing by pushing on the bottom slat.
Window size: Wood blinds are a better choice for large windows because they are both lighter and more rigid. Vinyl blinds will tend to bow and buckle under their own weight. Both vinyl and wood blinds can be easily tailored to custom fit your windows.
Cleaning: Vinyl blinds are easier to clean – they can be wiped down with a sponge to get rid of dirt and debris. Wood blinds need a bit more care and can be effectively cleaned with a duster or vacuum.
Have you made your choice yet? As long as you know your needs and the window treatment options available to you, you're on track to make the right decision.