In the DIY world, you can easily find tons of rustic DIY projects! There is so much creativity out there, but where do you even begin when renovating your home? Some ideas are popular and recreated 100 different ways, while other ideas are simply terrible and do not hold up. Well, I like to start here. These are some of my favorite DIY Rustic home decor ideas.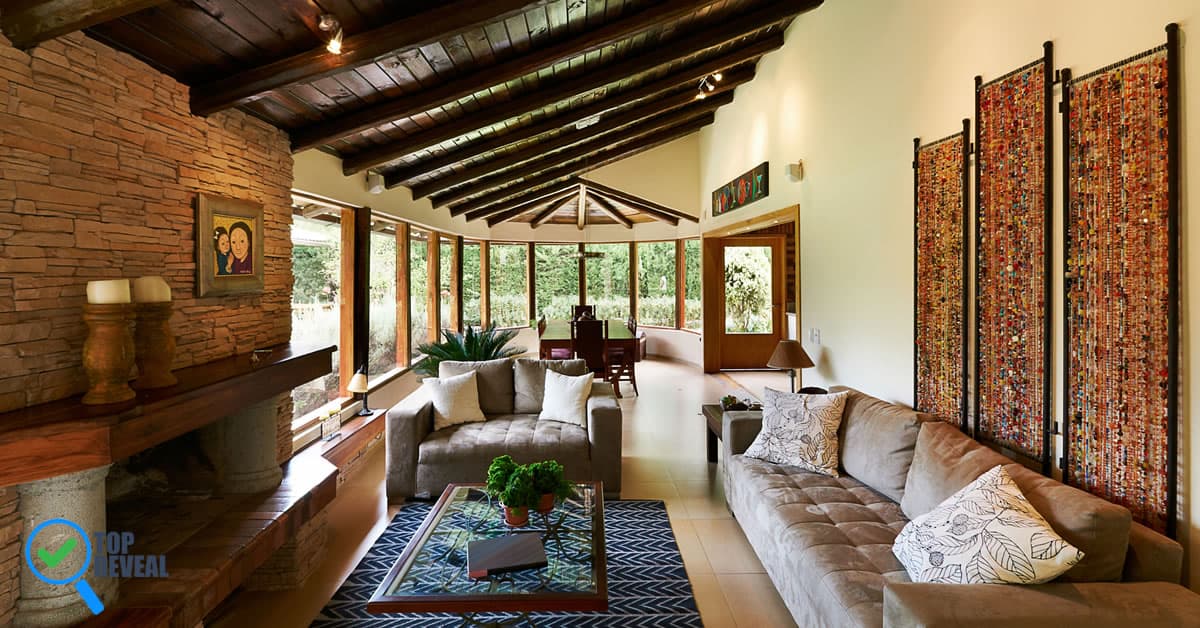 DIY Rustic Projects that are Easy and Amazing
1. The Aged Candle Stick

Designed Decor
In almost every magazine or blog discussing rustic design, you will find these babies. Save yourself a buck and make your own!
2. The Perfect Utensil Holder

Source
Is this not the cutest? Whip this baby out for picnics, parties, or dinner in the backyard. Easy to make and you are guaranteed to have some of the parts around your home.
3. A Chandelier With Character

Mountain Modern Life
This pretty chandelier is all you need to bring all the character into your dining room. I love it for a rustic or eclectic look.
4. Upgrade The Knobs

Source
Go from standard or generic looking cabinet knobs to unique and rustic looking accents!
5. Plank Wall or Shiplap?

Source
If Joanna taught us anything, it is that shiplap makes everything better. Go with this plank wall DIY for that shiplap look.
6. Coffee Table Rust

The Wonder Forest
A coffee table is one of the easiest things to turn rustic. There are tons of ideas out there, but few as practical and sturdy as this one.
7. Rustic Rope Sign

Source
Of all the Rustic signage this one is my favorite. It is the absolute prettiest and you can really make it your own.
8. Rustic Pear

Source
Perfect for filing bowls or displaying on shelves, just be a bit careful since they are made out of glass!
9. Mud Room Bench

My Sophia Ryan
I like this DIY because of how practical it is and easy to make. Mine is always getting scratches and dirt all over it, so a quick and cheap DIY is best.
10. Measuring Plank

Painted Therapy
Make all aspects of your home rustic, tie it all together! We had one of these in my home growing up, make sure yours does not look out of place!
11. Farm Dinner Table

Source
Not everything rustic has to involve reclaimed wood, some of the prettiest and cleanest lines can be rustic!
12. Subtle Rustic

Source
Some people love the rustic style but it can be too intense at times. Go for this magnetic knife holder for a more subtle rustic look.
13. Wood Block Shelf

My Patch Of Blue Sky
I love these shelves! They are so different and out of the box, while still delivering that classic rustic charm.
14. Rustic Femme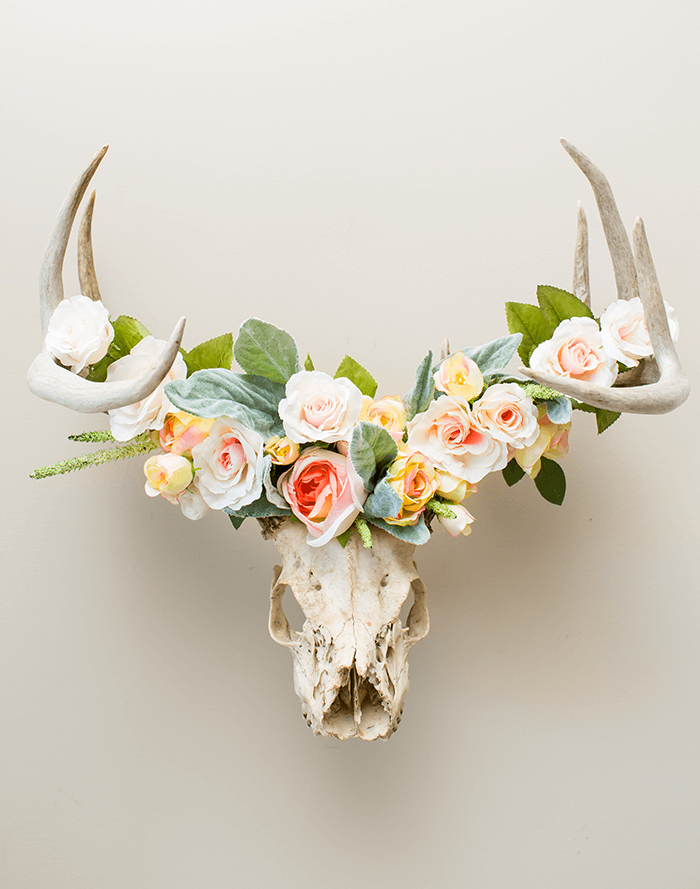 Source
Rustic but also super girly? No problem. This DIY incorporates that farm charm with the perfect feminine touch. Flowers!
15. Wooden Basket Lamp

Recreated Designs
You know that old basket you used for apple picking? Well, get yourself a new one cause that old one is being turned into a lamp.
16. Wooden Planter Box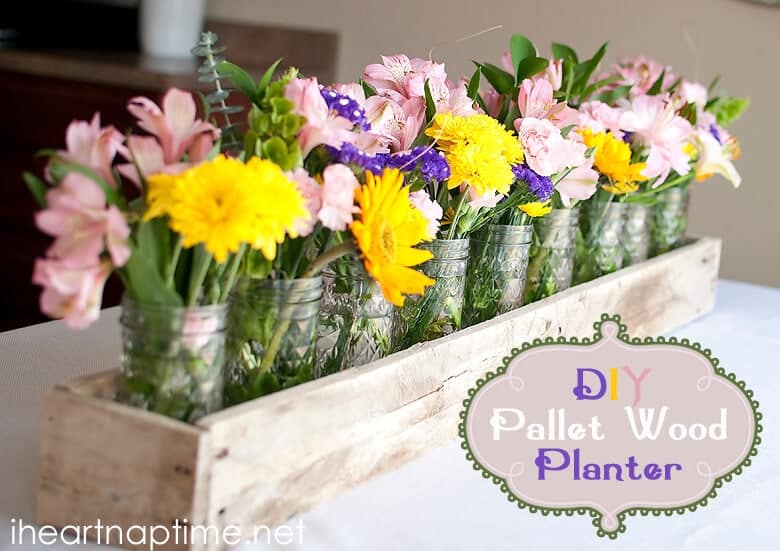 Source
This is a quick DIY that I just adore, I can just see my niece picking flowers and filling these vases with all the pretty colors.
17. Rustic Bottle Covers

Source
A project that is all about decor, take some pretty bottles and give them some of that new world charm. Get creative with some old medicine bottles or recipes!
18. More Than Just A Pretty Mirror

Source
A mirror that is not just perfect for a rustic home, but any home really. It can easily go from modern to rustic, to chic. Sign. Me. Up.
19. Wood Coasters

Thrifty Below
Keep your well-earned furniture in great condition with these wooden coasters.
20. Or A Wooden Tier Serving Tray

Source
From coasters to serving wear, the wooden look can add some coziness and charm to your home, while using inexpensive materials!
21. Quick DIY Lamp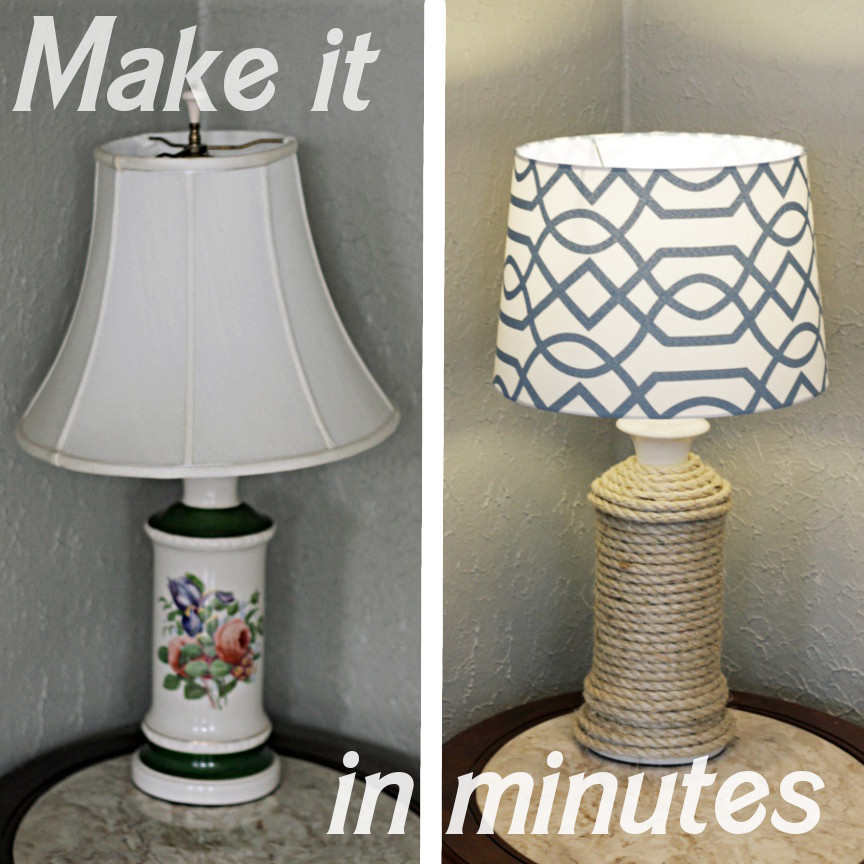 Amy Allender
This sweet lamp you can easily put together in an afternoon, then keep forever. All you need is some rope and a bit of creativity with a lampshade.
22. A Chic Dresser

Source
If you are a DIY'er you probably love a good dresser DIY. This one is not only beautiful but adds the perfect touch of rustic.
23. Advance DIY'er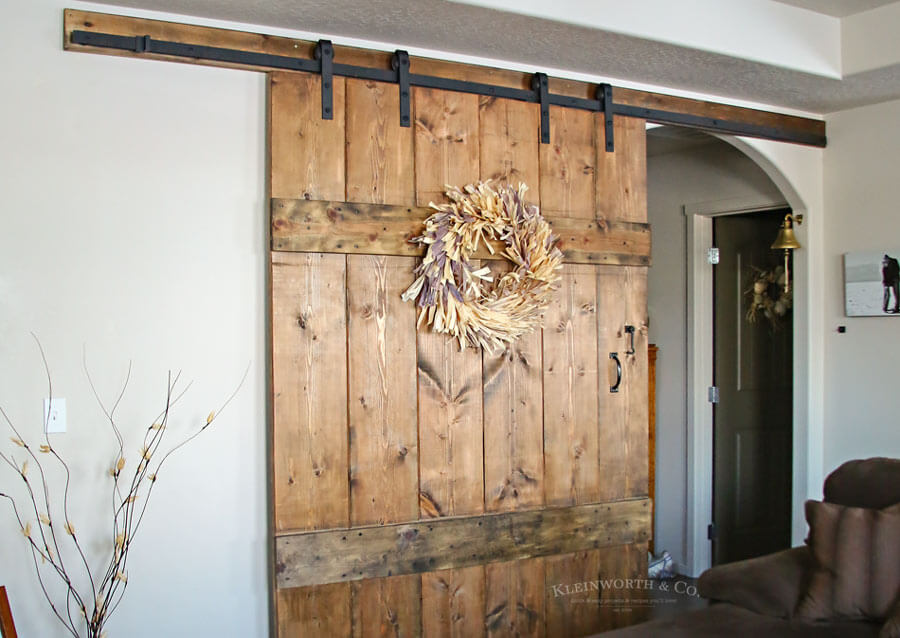 Kleinworth & Co
Not for the faint of heart, take your love of all things rustic to a new level. This DIY is a bit more challenging but totally worth it in the end.
24. Cupboard DIY

Source
Got some old cupboards? I guarantee no one in your circle has these beauties. Not too challenging, but perfect for that rustic home.
25. The Perfect Burlap Runner

Source
If you don't have any furniture you want to replace or big projects, you just want a touch of rustic, go this route. It requires minimal investment but a whole love of return for your dining room!
26. The Milk Can And The Table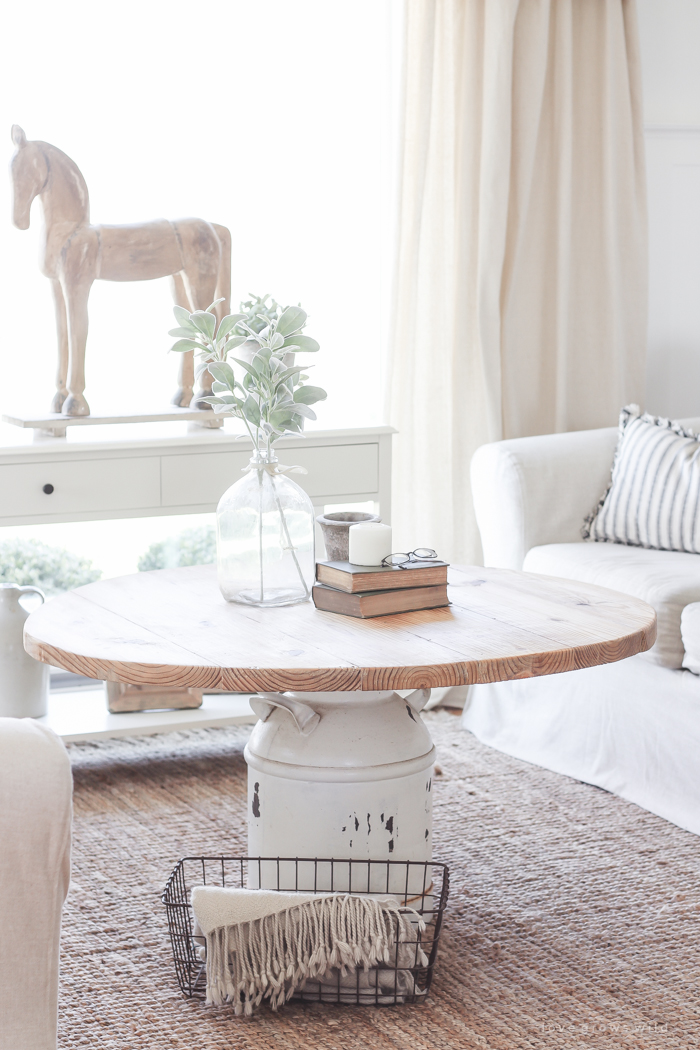 Love Grows Wild
Some of the greatest DIY projects are those lesser known ones. But now you know, this adorable milk can turned coffee table is just too adorable and unique leave off this list.
27. Rustic Shutter Bench

Source
I have to admit, I worry this bench is not as sturdy as it should be if you want to sit on it. But it is still so charming, I had to include it.
28. Ladder Lamp

The White Cottage Farm
A ladder turned into a lamp may not be the first idea that comes to mind, but it is a beautiful way to incorporate some beautifully aged wood into your dining room.
29. A DIY Rustic Coat Rack

Source
It may not look like it at first, but this is a beautiful piece of wall art or the perfect place to hang your hat.
Did you enjoy the list? There is a ton of rustic DIY projects out there, so seek out reliable sources. Let me know what you think in the comments below and share this with a friend. You can give your home a DIY rustic makeover together!