If you ever come to my house the first thing you'll probably notice is not the beautiful hardwood floors or the cool black and white pictures on the wall; nope, odds are you'll notice all the phones and tablets lying around being charged. Between me, my husband and our 2 boys there are wires and gadgets everywhere (sometimes there are even tools).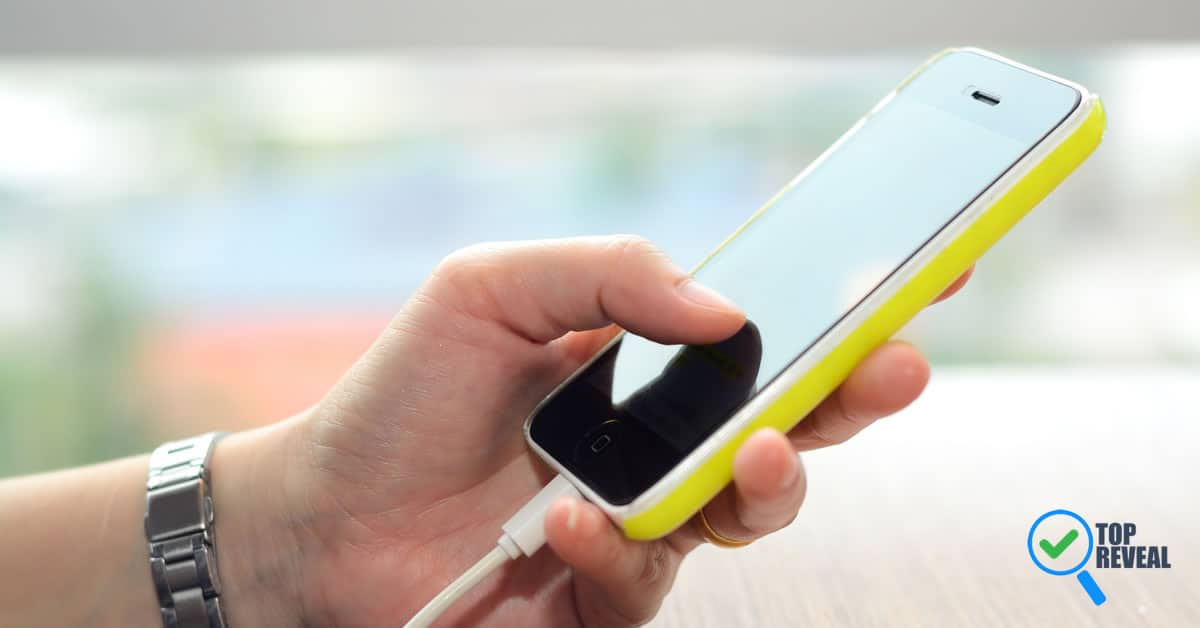 And as someone who likes everything in order, let's just say this makes me a bit crazy. So I'm going to cut the cord, or at least hide them using one of these DIY Charging Station ideas I found. And I'm going to share these projects with you so you can keep your sanity too!
Fun DIY Charging Stations
Drink, I Mean, Charge It Up
As a wine lover, this project from eHow was the one that caught my eye and I eventually used, and let me tell you, it holds several devices and can be done in minutes. Oh, and it looks super chic!
Out of Sight, Out of Mind
Keep those pesky cords out of sight as you charge up your phone with this simple how-to by Instructables. I love the look of the wood but you could do this with almost any material.
It's a "Shoe-In"
If you have multiple devices of all different shapes and sizes you can still keep everything untangled and neat with this fun project by One Good Thing. All you need is a shoe box and some pretty paper and you're all set. This is a great project for kids.
Rack 'Em Up
Tablets and small laptops need a bigger, better mousetrap so to speak; luckily I have just the thing- this clever hack via 100 Things 2 Do. No drilling, gluing, or anything else-just flip it on its side and it's done.
Just Hanging Around
For me the one place I need to charge most often is the kitchen- but I hate having my phone on the counter while I'm cooking. Problem solved with this ingenious DIY by Positively Splendid,.
Lean, Mean, Charging Machine
Use this DIY by A Bowl Full of Lemons to create an all-in-one charging station for just about every phone and tablet in your home. the great thing about this project is you use an existing cabinet for a quick, no-nonsense piece.
Box O' Fun
The men in your life will get a kick out of this toolbox turned charging station courtesy of fstoppers. They can use it to charge phones, drills, portable batteries and more!
Lego My Eggo Phone
If you have kids or are a kid at heart this Lego station is the way to go. Fairly simple and fun to look at, people won't even realize its a charger; shhh, don't tell them.
Bedside Manner
No matter where you plug-in it should look neat and stylish; with this easy hack from The DIY Playbook it will. I like that there is a draw built-in to hold other incidentals, like keys or your wallet.
Light Things Up
This DIY  by removeandreplace is a bit more complicated but it's worth the effort as it will simplify where and how you get charged up.
Chef it Up
Another great option for kitchens is this clever idea via One Good Thing. I don't keep my bread in there anyway, and I like the idea of everything being tucked away; also eliminates worries about liquids spilling as you charge.
Simply Brilliant
You don't need fancy or complicated, especially if you have limited space or only a device or 2 to charge. In those instances, this sturdy metal "envelope" from lemonthistle is just what you need. I love the design and the industrial feel, which works with any decor.
Shelve It
Perfect in your living room or over a desk, this ledge or shelf courtesy of apartmenttherapy makes for a posh and discreet charging area. And you can use a larger piece of wood if you have bigger devices.
Book Learning
Book lovers will love this DIY by caughtonawhim, which in my opinion is just brilliant. Use a book you read already, or one you don't like and you can either leave the original cover or use decorative paper to give it a new look.
Powered Up
Give the man in your life the gift that keeps on giving; a sturdy and efficient place to charge his tools. This station from hertoolbelt is ideal for portable drills and screwdrivers and can be mounted in his man cave or the garage.
I Salute You
If you or your loved one is a cop (or your kids love them) this station on makezine will make a great addition to your home. It's deceptively easy to put together and as you know, I'm a fan of anything that looks like it's not a charger.
Going Green
Instructables gives a nod to nature with this "plant" box that is really a charger for your phone. I like the simplicity of the design and how seamlessly it blends into your home decor like it's just another plant. So it looks nice even when you're not using it.
Charge As You Go
Sure there are chargers you can take on the go, but they don't look half as good as this one from Makezine. You can use this at home out on the back deck or at work and no one will know it's anything but a bag.
Did you love these  DIY Charging Stations as much as I did? Are you going to make one, or a few, for your home? Let us know what you think of these projects or suggest some of your own. Oh, and be sure to share these great ideas with your family and friends.