Who wouldn't benefit form a little bit more oven, right? Thus , the countertop convection oven. This product is a true game changer. If you want easy access to the utility of your oven in a confined space, there is exactly one product that can facilitate this: the countertop convection oven.
Now, this said, they are often on the pricey side. If you don't want to spend the usual arm and a leg on a convection oven we can understand that. Fortunately, in short time you won't have to.
Black Friday and Cyber Monday are just about upon us. This means easy access to deals of every variety. If you want a game changing kitchen product, now is the time to get it.
That in mind, read on for a guide to some Black Friday/Cyber Monday 2019 countertop convection oven deals.
Convection Perfection
When it comes to the subject of cooking, convection ovens are the best things around. You can cook practically anything and everything with them; and the best part is, the food will be ready even faster than with a normal oven!
What makes the perfect gift is that they are easy to use for all levels of cooks, and since everyone needs to eat, everyone can use a convection oven.
What are the Black Friday Convection Oven Deals?
Breville Smart Convection

The nice thing about the Breville is that it is extremely versatile. In addition to having all of the capabilities of an oven, it can also "air fry" and even dry out food items using its many settings.
You also get absolute control over your entire cooking process. The fans in this unit can be adjusted for speed so that you have more say in how the heat is dispersed around your food.
Then there are the thirteen different settings to consider: toast 9 slices, bagel, broil, bake, roast, warm, pizza, proof, airfry, reheat, cookies, slow cook, dehydrate.
It's also fairly spacious given the low profile design. While you don't get the space of a conventional oven, you do have a cubic foots worth of room to work with.
With that sort of room you should be able to cook pretty much anything that you could imagine.
The package is tied together by the full color LCD screen that gives you easy access to all of the features.
All in all, it is a great product to keep in mind as you do your Black Friday shopping.
Black in Love

With the Calphalon we have an oven that is a little bit more on the simple side. In this case though ,the simplicity works to your benefit. The price is extremely moderate here, which is going to bode well for buyers on a budget.
And of course, despite being basic, it does manage to get plenty of things right. For one thing, it is extremely versatile. You get eleven different modes of use with this option. This includes settings for roasting, warming, heating, and pizza.
It can also be used to dehydrate foods.
And, of course, you can also always manually enter in settings so that you can enjoy even more control over the cooking process.
The space is not massive, but it does have the room for a twelve inch pizza, or something that is equivalent.
All of the features are displayed and accessed on their high-quality LCD screen from which you can easily navigate the appliance.
Convection Oven-Super Sized

If you are this year's host for Christmas dinner, then don't miss out on this season's convection oven Black Friday deals.
This particular oven is perfect
for making plenty of large dishes for the immediate or extended family. So whether you host holidays or birthdays, this is the oven that will make your life that much easier.
Compact Convection- Bigger Isn't Always Better

If limited countertop space is a problem for you, don't worry, because you can still have all the perks of a convection oven without sacrificing too much prep space.
This compact oven is perfect
for those of you who live in smaller homes and apartments. Just because it's smaller doesn't mean it's worse than a regular sized one, it's just cuter!
Same Oven-Unique Settings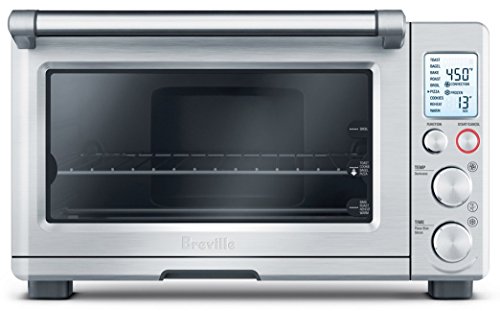 This may just look like another convection oven, but this one is actually intelligent. It can actually remember how you like your food cooked! If you like crispy toast and moist cookies, all you have to do is set the time and from then on,
this handy little helper will cook
it the best way, every time.
Black and Decker-Wide Load Coming Through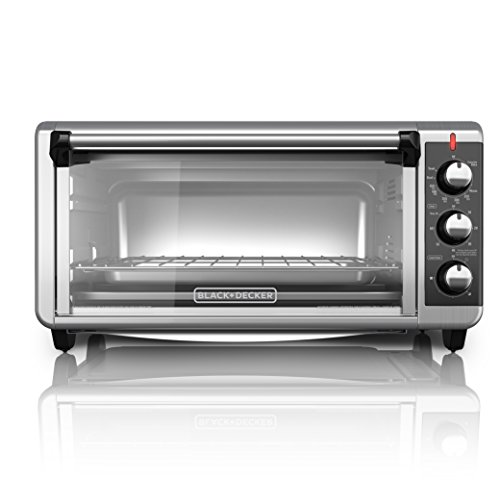 If
you already own a convection oven
, my guess is that sometimes you get frustrated with trying to fit some of your bigger pans in there. This year Amazon has Black Friday convection oven discounts, so take advantage of the low prices and get yourself a wider convection oven that will fit all of your pans.
It's the Holidays-Spoil Yourself

For those of you who are the head chef of the house, take advantage of the best Black Friday convection oven deals you're going to find anywhere. This way you can treat yourself to a fancy convection oven while still staying within your budget! The elegance of
the French doors on this oven
is sure to complement any kitchen.
Oven?- Or Computer?

This amazing convection oven has a wide variety of settings that will get you cooking better and faster than ever before. You can program all sorts of personalized prep choices based on the diameter of your pizza or how you like your bagels in the morning. What makes this even better is that
there is a speed cook option
! As if convection cooking wasn't fast enough.
Convection Toaster Oven-The Best of Both Worlds

When you can't decide between a convection oven and a toaster oven, now you can buy both! This one
oven combines the talent of crisping edges
with the speed and evenness of convection. It also comes with lots of cool features; for example, you can even choose what color you prefer your toast to be!
Classic Oven-Modern Twist

Not all convection ovens are made equal, and this one has a special feature that makes it stand out from the rest. Not only can it cook any food, it also has a special drawer that is specifically designed for pizzas. It's even big enough to contain a 12-inch pizza!
Black Friday / Cyber Monday Mania
Black Friday has morphed into a day full of saving money and having fun. It's a day where you can spend time with friends or family while you hunt down the best deals this holiday has to offer.
It's easy to see why so many people are a fan of Black Friday and Cyber Monday when you think about all the money you save when shopping for yourself and others!
With the best Black Friday convection oven deals around, Amazon is making this year the year of the chef. No matter if you have been cooking for decades or days, you can easily find exactly what you're looking for. Don't forget that these handy little guys make great gifts!