This one is dedicated to the moms of the household! Whether Mom is your title or you know you need to get something extra special for her, appliances that can be used around the house are always a great gift. And the only thing better than getting her those tools are getting them at a discount using home appliance Black Friday deals. Mom will appreciate it, you will appreciate it, and your wallet will appreciate it. Now that's something the whole family can enjoy! Let's take a look at some of the best of these type of deals and see which ones are coming soon to your household.
Why Gifting Appliances?
Okay, let's make one thing clear here. We aren't just talking about blenders and mops and other un-fun items. We're talking about everything around the house that can turn cleaning, cooking, and other chore-like tasks into much simpler tasks. Of course, you know that Mom (and others!) are going to appreciate that.
This year's Black Friday home appliance discounts make it so that these items that already have really good value can only provide even more!
Home Appliance Black Friday/Cyber Monday Deals

Get movie style popcorn in the comfort of your own living room! Using nice, hot air, this popper just needs kernels dropped into it and for the on switch to get flipped and it spits out awesome popcorn. It even has a butter melter that can be set on top! It has no need for oils or any other dirty fats so it's super easy and really fun for a movie night in. And, best of all, it's only $20!

Feeling retro? Then here's the perfect mixer that you have been looking for. (And, of course, it's Black Friday so it has a great discount.) Place the measurement marked bowl underneath the tilting head and use any of the 10 speeds this mixer has to get the consistency you are looking for.This mixer can even be used with 15 different attachments so it is good for a
huge variety of cooking
purposes!

No kitchen is complete without the right toaster! This oversized toaster can handle four slices at once and has two separate control panels for each pair of toasting slots. It has tons of different settings to get your perfectly desired browning experience and a crumb tray that slides out easily for cleaning purposes. If you've got a busy kitchen in the morning, you know how much a larger toaster can help. That's a steal!

Now, who doesn't love a great pizza everyone now and then?! Avoid those expensive pizza brands and still get that unreal flavor by making your own! This easy to use pizza maker cooks up 12-inch pizzas in a
compact and simple package
that the kids would surely love. And it has a timer that the kids would love to set, too! You can have your own pizza maker and end up saving money by the time you get done eating two pizzas.

You know Mom would love to get those carpets cleaner if she could. Well, lucky her, these home appliance Black Friday deals are about to make that her reality. This best seller is so light at just 19 pounds and easy to fill, empty, and clean through the use of
its Smart Tank system
. It's packed with a ton of innovations that get a commercial clean without the commercial price for a one-time purchase of $100. Keep that carpet looking brand new for the next ten years, Mom!

If it seems like your home seems to breed stuffy noses, dusty corners, and allergic sneezes, we've got just the thing to fix that this coming Black Friday. This
air purifier is strong enough to get rid of odors
from even the toughest of sources like tobacco smoke and lingering pet smells. It has a simple set it and forget functioning system that cleans then air in rooms up to 3500 square feet. For about $100, you can be breathing a little bit easier.

Tired of laboring through making your own sandwiches early in the morning when you are still half-asleep? Feel frustration no longer! Simply place your desired ingredients into this sandwich maker and you will have a perfect product very single time! It has
easy cleanup and works with eggs, meats, and vegetables
so you can switch up your daily sandwich routine.Eat an easy, absolutely delicious sandwich every morning to start your day off right!

We know there are many of you out there who have needed a new coffee maker for a long, long time. This Black Friday is your time to bounce on a great deal on a Braun Brew Sense Coffee Maker. This product lets you
make your own coffee
to your exact specifications so you can get moving in the right direction every morning. And, of course, it's got a no-drip system so you don't have to worry about any extra cleaning.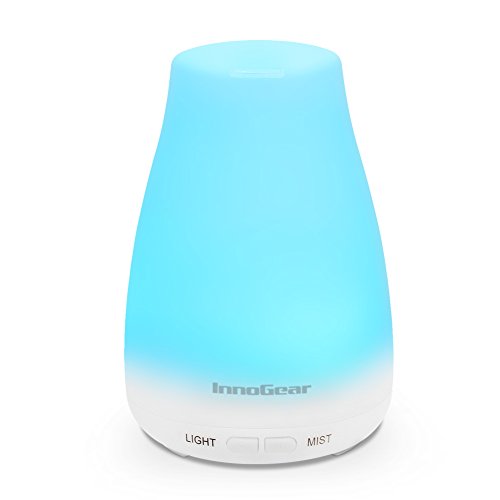 Those of you that know the amazing benefits that come along with the use of essential oils know how important this product can be. Renewed skin,
improved metabolism
, and eased stress are all yours with this nearly silent humidifier. Put it in your room so that your body can absorb all those precious nutrients while you sleep or take it to the office for a calming mystique. It has an 18-month warranty so you know that, at the very least, you'll be reaping the benefits from this machine for the next year and a half.

Now we know that processed foods can be the enemy, mom, but that's not what we are talking about here. This stainless steel product chops, slices, dices, shreds, grates, purees, and mixes taking an absolute boatload of effort out of cooking. The benefits with this machine are obvious. Improved cooking
speed and efficiency
that comes from this machine can turn even a poor cook into a master chef. Cooking can be as easy as the push of a button!

Finally, a deep fryer! No need to go out to a restaurant to get an awesome batch of fries or fried chicken when you can handle the task right at home. This deep fryer has an 8 cup capacity and is cool to the touch on the outside. Safety first, right?! The lid keeps the oils from launching all over the kitchen and it
heats up faster
than any other deep fryer on the market. And, on Black Friday, you can get it for just – yes – $20!

Here's a smaller package that gets a ton of use – the toaster oven. This one from hOmeLabs has
convection technology
to keep the whole oven hot and fits up to 6 slices of toast at once! You can even move the racks around in the unit so that you can fit larger items (garlic bread anyone?!). Of course, it has all the features you would want with a digital LCD display so you can easily cook your food to your desired temperature.
This 13 inch electric grill makes for a widely useful appliance that Mom is sure to appreciate. If your mom is like many moms out there, she would rather do the cooking inside than out at the big propane barbecue. This adjustable (from 195 to 445 degrees) grill top lets mom grill like a champ in the comfort of her kitchen – and cleanly! It has a dip tray that can be removed for cleaning and is completely hand washable.
But why on Black Friday?
Just in case you have never enjoyed the almost laughably good deals available on Black Friday, let us explain. People quite literally bust down storefronts trying to get their hands on the amazing deals they can get on Black Friday (and never anywhere else) because it is a great opportunity to get those things for yourself or others that you wouldn't otherwise.
This is especially true if you are disappointed every time you take out your vacuum that is older than the dirt that it is sucking up, for instance. You can upgrade using home appliance Black Friday sales and not even have to pay full price.
So. Many. Good. Deals.
At this point, you should have gone from having the problem of knowing your home appliances need upgrades to having an issue with figuring out what to replace first. There are so many great home appliance Black Friday deals that it can be difficult to understand where to start. May we suggest starting at the top and just…going all the way to the bottom?! Because all of these products are outstanding, even before the crazy discounts. Upgrade your home's appliances this Black Friday and you won't regret it.