Owning your own Echo Dot is just about the coolest thing ever; we know the feeling quite well. However, we're going to put a little twist on things with a question: Is it really your very own Echo Dot if you haven't gotten any accessories for it yet? Because the best Echo Dot accessories are out there just waiting for you to get your hands on them. Function, protection, and beauty are all great reasons to get some of these accessories below.
What the Dot Can Do
An Echo Dot is just like a full Echo. It gives you access to Alexa (who can do, well, everything you would want out of a virtual assistant), lets you make phone calls with your phone connected via Bluetooth, and can control smart home devices. It just is missing that full speaker that an Echo has.
What to Look for When You Buy an Echo Dot
The first thing you should look for is a sale. Amazon puts Dots on sale frequently. In fact, just about any time they have an excuse. Christmas, Prime Day, Valentine's Day, you can expect a deal. Beyond that, you're going to want to ake sure that your existing smart home appliances can work with Alexa.
But once you've got your Echo Dot, there's a lot that you should look into on the accessories front to add even more functionality to it. Let's get into some of these accessories now!
The Best Echo Dot Case, Stand, and Smart Accessories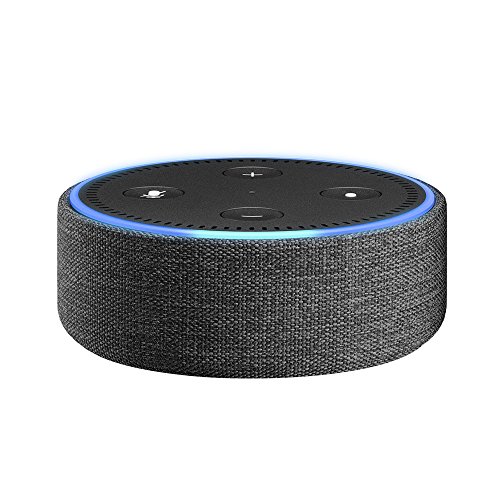 In six different colors, this Echo Dot Case can be used to make your Dot a more welcome part of any room, of any style. It is made of nylon woven fabric (or leather depending on which color you choose) to maximize the durability of your Echo Dot in the case of small tumbles. It's designed specifically for an Echo Dot so you can be certain that it will fit around your unit without covering any ports, buttons, or the ring around the top of the Dot.
These cases give a polished, finished look to an already delightful product without taking away from speaker loudness or ease of use.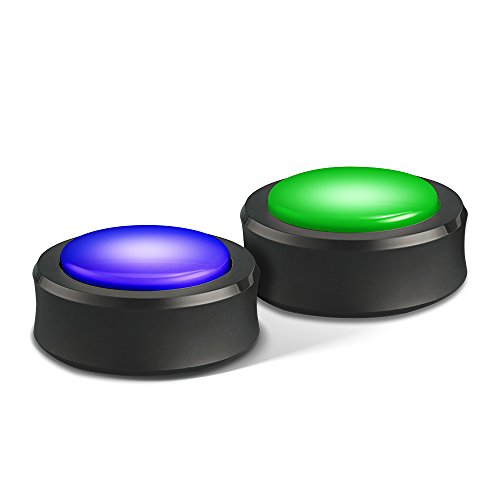 We know you love games! With these Echo Buttons, you can use your Echo Dot for game night to play Trivial Pursuit Tap, Button Monte, Hanagram, and so much more. The buttons light up indicating when they need to be pressed and can be configured for a variety of functions based on which game you are playing. They could be used to buzz in for an answer, activate a team to provide an answer, or to buzz opponents for foul play. You can use up to 4 at the same time with one Echo Dot. Just ask Alexa "What games can I play?" and you'll see all of the possibilities that these buttons provide.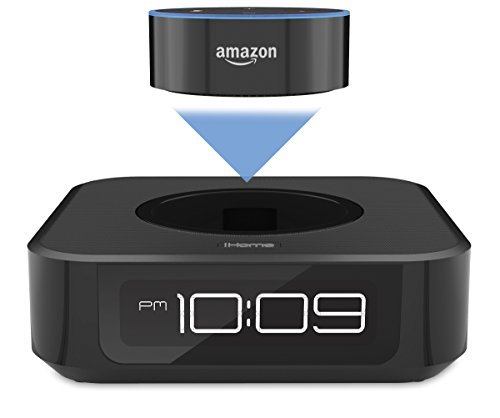 Specifically designed for use with an Echo Dot, this stereo system can connect to your Amazon Echo Dot to give you big sound. But it does much more. In fact, it has a cut out on top that is the exact perfect dimensions for a Dot. So, you set you Dot in this well and your dot ends up with a nice, pretty home where it can link up with the stereo. Beyond its Dot capabilities, this iHome product is just great in general. It has USB port so you can charge your phone at night or plug in whatever it is you are needing.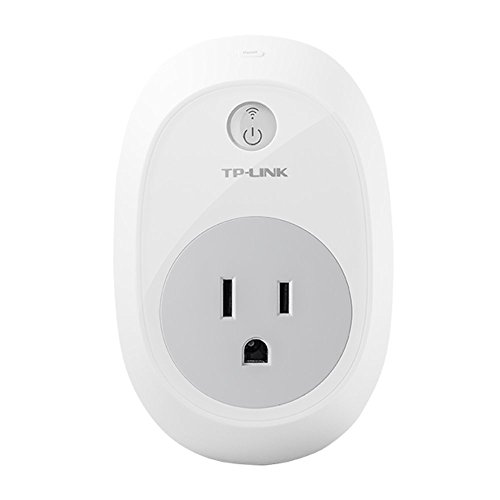 This smart plug is a cut above the rest and could be one of the best Echo Dot accessories, period. Just imagine. You are all cozied in bed for the night and you start to try to go to sleep. But the light is on. Bummer. But, wait. With this smart plug installed you can just say "Alexa, turn the light off" and off they go. No need to get up. As you can see, this smart plug can be used to control the on/off switch when connected to your Echo Dot. Lights, fans, and whatever else you can think of can be controlled with just the sound of your voice.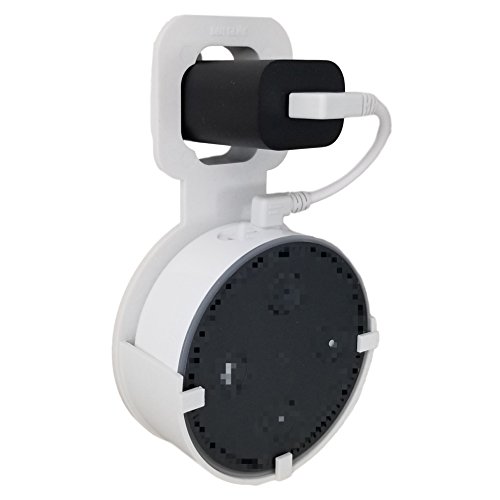 The first wall outlet mount for Echo Dots is now available. If you aren't one that fancies having your Dot sitting out on a table or taking up shelf space, you can install this wall mount and it will be out of the way forever. The best part about this product is it gets rid of messy cords. Of course, your Echo Dot must be plugged into the wall so that might leave an undesirable cord hanging somewhere. But this wall mount comes with a custom short cord that works perfectly to go from your Dot to the outlet. Free up some space in your home with The Spot by Dot Genie.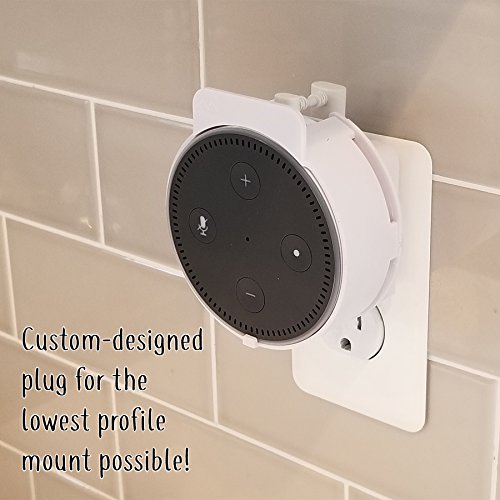 As if the regular The Spot wasn't enough, the Spot Deluxe delivers even further beauty to your Echo Dot game. The Spot Deluxe completely does away with cords altogether so that your Echo Dot nearly looks like an unnoticeable part of the wall. It can be placed into those plugs above the kitchen counter and look like a modern piece of equipment or tucked next to outlets down next to furniture to be more discreet. It also makes your mount more secure by adding a "dummy ground" prong for some added stability.

Disappointed that your Echo Dot just doesn't quite provide the pumping sound that you want? Worry no longer because this speaker is here to save the day. Delivering excellent sound quality, this speaker has a rechargeable battery and requires no cords to be able to function. In fact, it can even pass on its energy to charge smartphones. Between giving you big sound out of a Dot and being wireless, we don't know what we like more about this speaker.

Trying to avoid cords altogether with your actual Echo Dot device? This external battery base can provide 6 continuous hours of juice to your Dot without the need for wires. The 5200mah LG battery is designed to be intelligent in its management so that no harm will come to either devices if the base is plugged in with the Dot on top for extended periods of time. So you can put your Dot on top of this base forever!

This portable Bluetooth speaker is just what the doctor ordered. Its awesome sound quality is great for music and movies and the 8 hours of battery life makes it possible to set this speaker down and forget about it for the better part of the day. The fun body design is great for anywhere you want to put it from bedrooms to kitchens. And, if you ever want to connect to other devices, all you need is Bluetooth! That makes this more than an Echo Dot accessory but, rather, just a great choice for a Bluetooth speaker.

Feeling heavy duty? This all metal wall mount gives some serious strength to your Echo Dot. The bracket keeps your Dot safe from pets and less than cautious children all the while leaving the microphones and speakers open so that your Echo can still hear you and put out your tunes. The bracket has a hole in the back that you use to feed a screw into the wall for the most secure fit out there. Don't fall for those plastic mounts! Get the real deal with this solid metal mount.

This one is all about style, baby. These vinyl wraps are precisely cut to fit Echo Dots perfectly and give them a totally new look. This one, specifically, is of a sunset on the beach, and, wow, is it detailed or what?! Because of the shape of your Echo Dot, it gives the art a 3D look that is breathtaking. What's even better is that this wrap provides added protection through its matte laminated surface to keep minor scratches away. If you decide you ever want to get rid of the wrap, it won't leave a sticky residue behind either. Make your Dot really yours and get your hands on one of these sweet vinyl wraps.
Wrap Up
With any one of these Echo Dot accessories, you'll find that your Dot can do even more than you previously imagined. Home Automation Center needs some planning and design. Whether you're getting an accessory for beautification, function, protection, or placement, these accessories are must haves under the right circumstances. The best Echo Dot accessories are all right here on this page and we're willing to bet you saw more than one that made your mouth water. See all other latest Echo devices 2019 here.
Well, we're glad because that means you're about to get even more out of your Amazon Echo Dot than you were before.