Smart devices are everywhere, from bulbs that change color to refrigerators that email you photos of what's inside every time you open or close the door; and while all these devices are fun and useful, it is the smart speaker, ala Amazon's Echo 2nd Generation (Echo 2), that is the real must-have in terms of home automation and easier every day living.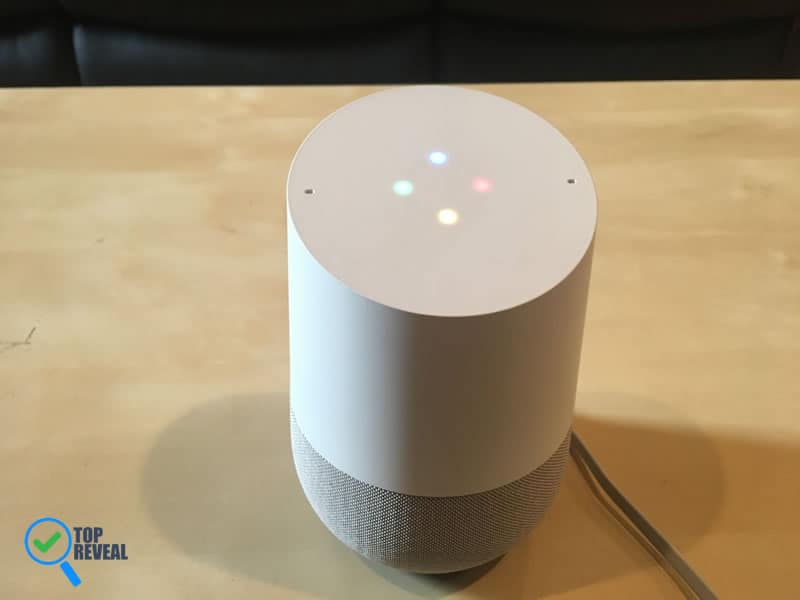 But is the Echo 2 your best option?  A few months ago I would have said yes without hesitation; however, the recent arrival of Google's Home has changed that. Having used and tested both, I can see why it is giving the new Echo a run for its money. I also understand why many consumers are having a hard time choosing between the 2, as they have quite a lot in common. To end the debate and make things clear for buyers, we've compiled this in-depth comparison of the Amazon Echo 2nd Generation Vs. Google Home. Featuring an easy to understand infographic, product reviews, and pricing, to help you make the right choice.
Amazon's Echo has been all the rage since its debut, so the announcement of a new and improved version had me and everyone else jumping up and down.  And boy, did they deliver. Featuring updated outer casings, improved audio, and upgraded speakers, it still can do everything you need- just with a bit more flair. Virtual assistant (and my BFF) Alexa, as always, leads the way, with unlimited "skills" to do almost anything you ask.
For Prime account holders, it takes everything you love about Amazon to another level. And for those without Prime, good news; it doesn't matter! There is so much you can do and access with the 2nd Generation that you won't miss it!
Here's a rundown of what it can do for you:
Stream just about anything: from music to news and sports, the 2nd Generation can stream tons of entertainment with a simple voice command. And there are tons of places to stream from, including Amazon Music and Video, Pandora, Spotify,  and iHeart Radio, just to name a few.
Order just about anything: Amazon built its reputation on the ability to provide fast, efficient, exceptional customer service for almost any product and the Echo 2 continues in that tradition; with new skills being added regularly. Using just your voice, you can have Alexa order you a pizza, call you a cab, or order groceries. The all-new Echo works with Domino's, Uber, and hundreds of other retailers; and Prime members can order anything that's Prime eligible- so there's almost nothing you can't get.
Listen to and ask for just about anything: The addition of far-field recognition allows Alexa to hear you clearly over the TV, screaming kids, or both; and the improved speakers allow you to jam to your favorite song without needing an outside speaker.
Match just about anything: Thanks to all the different fabrics and colors, you can out the all-new Echo in any room and home and it will blend perfectly. From gray textured material to a faux wood finish, the possibilities are endless.
Control just about anything: the Echo 2 is compatible with many smart device brands and products, including the ever-popular Samsung SmartThings hub, Philip's Hue bulbs, and the Nest thermostat. Which means with a simple voice command you can have Alexa get your Roomba going or make her dim the lights and set the mood when you're watching the latest scary movie.
Teach you just about anything: need help with your kid's math homework? Not sure how to spell a word? Yep, Alexa can help you with all that, making homework time a snap. And hey, if you want to wow everyone, ask Alexa the answers ahead of time- everyone will think you're a genius. Don't worry, your secret's safe with me!
Call just about anyone: Alexa, wonder that she is, can now call or message anyone who has an Alexa-enabled device. Which means you can bug your kids if they have an all-new Echo in their room or check in on mom without lifting a finger
Reference from halfprice.com.au
Google Home
Google Home is giving the Echo a run for its money, with a sound system and features you'll be hard-pressed to find fault with. It works similar to the Echo, except it operates on Google's platform through Google Assistant, which means if you use Gmail, Google calendar or any other Google service your life is about to get a whole lot easier. But what has consumers taking notice of it is exceptional acoustic and ability to seamlessly switch between users and rooms for smooth, hassle-free control.
Let's see what Home has to offer:
Customize multiple user accounts and switch between them: Home can give personalized answers based on who is using it, and you're allowed up to 6 user accounts. Each user downloads the app and then trains the device, talking to it with a code word, so it recognizes their voice. After that Home takes over: you can ask for your calendar update and your daughter can ask to hear her playlist right after, and Home will answer without hesitation
Control devices from multiple rooms: already in bed and forgot to turn off the lights downstairs? No need to get up because the Home can sync audio across multiple rooms. This ability elevates the level of convenience the Home provides and means you don't have to shout, or move, to get things done.
Listen to music in style: thanks to exceptional speakers, the Home delivers clear, crisp audio, making instructions or music sound better than ever. No annoying static to deal with and if you're throwing a party, the bass is sure to have everyone jumping and thumping.
"Google" just about anything: With Home, you have Google, the king of answering questions, at your disposal to answer any question. Want to know who that actor is that looks so familiar? Go ahead and ask. As someone who asks Google questions regularly, this is an enticing feature that puts it ahead of the Echo. Alexa knows a lot, but she's no Google-yet!
Call virtually anyone: using Google Assistant you can call any phone number for free! Yes, you can now nag, I mean check in, on your husband with a simple command. Now that's taking communication to a whole new level.
Amazon Echo 2nd Generation Vs. Google Home
As the infographic shows, these 2 devices have a lot to compare, which can be a bit overwhelming. To help simplify it, let's look at how they stack up in the major categories:
Design
The Echo 2 is short and compact, measuring 5.8 inches by 3.4 inches by 3.4 inches,  and weighing 29 ounces. The top has a ring that lights up blue when you engage Alexa, and the rest is any color or fabric you choose, from polished metal to plush fabrics. I like the polished look of it, as well as the option to choose or change the look.
The Home, is also short and wide, measuring  5.62 inches by 3.79 inches and weighs 1.05 pounds; it is made to resemble a stemless wine glass and to me has a funky, fun look that fits in with any decor. The top half is white while the interchangeable bottom base comes in a variety of colors and materials, including carbon, copper, marine, slate, snow, mango, and violet.
You can customize the look of both, so due to the more eclectic shape, Google Home has the edge here.
Controls
With the Echo 2, you can program preferences and settings using the Alexa app, then issue commands and ask questions using voice commands. To wake Alexa just say, Hey Alexa, or Amazon and then give it instructions. The one thing worth noting with Alexa is that when you control other devices and appliances, you need to use multiple steps and groupings. For instance, you can't just say Alexa, turn off the lights. Instead, you must name the bulbs and rooms using the Alexa app; then you can say: Alexa, turn the kitchen lights blue, or Alexa, dim the bedroom lights.
Google Home also works with voice command, but also has built-in buttons, like a mute button on the back of the device, for hands-on control when you want it. Also, it has a touch-screen interface you can use to activate Google Assistant or play and pause music. Using your voice all you have to say is OK, Google or Hey, Google to get started. Like the Echo 2, you need to name appliances and things you control, but once again there is a bit more customization. However, you can't access Gmail, alter an existing list or create any list other than a shopping one.
The ability to use your hands when you want or need to gives an added layer of control that allows the Home to edge out Alexa in this category too!
App Pairings
When it comes to integration, the Echo Show is in a class by itself. Not only does it work with retail giant Amazon, but a host of other brands in appliances and entertainment. From online digital magazines to smart hubs, the Echo 2 pairs with almost everyone, so you're never left wanting.
The Home, conversely, is limited in who it can partner with. This means you must research carefully before buying a smart bulb or thermostat. It also means you may not have access to some of your favorite content or be able to order certain items.
Since the Echo can work with over 1,000 3rd party apps (like Uber and Dominos), as well as over 400 newspapers and unlimited devices, it is the clear winner here.
Skills
The Echo 3 reigns supreme here too, with over 11,000 3rd-party skills she can perform, from ordering pizza to giving directions. Google Home has roughly 200 skills, and while that is decent, it doesn't come close to what Alexa can do. And the most important thing she can do, that Google can't, is to add events to your Google calendar or get travel details from Gmail.  At this point, it's not even a contest. It supports many popular smart door locks out there.
Price
The Home is the more expensive of the 2, coming in at around $140, compared to around $80 for the new Echo. Clearly, the edge goes to the Echo 2 here as well.
Overall, these 2 devices are pretty evenly matched, but for me, in the battle of Amazon Echo 2nd Generation Vs. Google Home I'm still voting for the Echo 2. Alexa simply has too much to offer regarding smart home and 3rd party pairings for me to switch to Google Home. That level of integration makes it a clear winner in my book- at least until the next great device comes along. But shhh, don't tell Alexa.