We are moving into a world of total automation, and now that even includes the way that you lock your door at night. We all want to be safe, of course, and the smart lock industry has taken that need for safety and incorporated cutting-edge technology that makes locking your doors easy and convenient.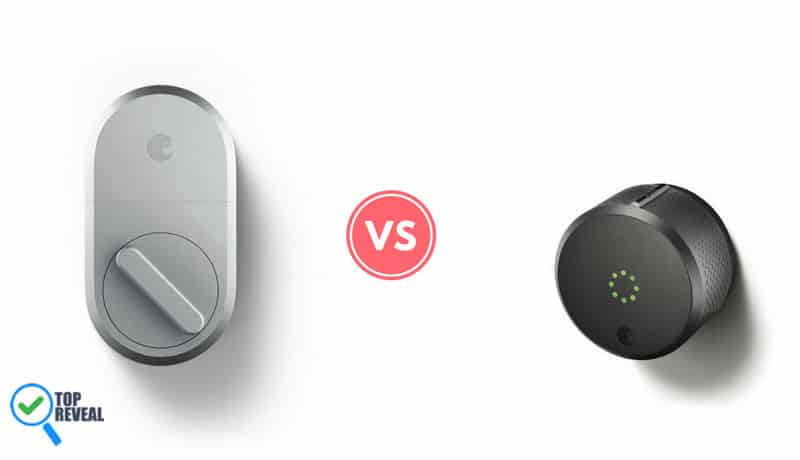 The problem? It's getting to the point where there are kind of a lot of these products on the market, and unfortunately, they are not all created equal. That is exactly why today we will be taking a look at three smart locks to see which one is right for you. Read on for an August Smart Lock 3rd Generation vs. 2nd and Pro Review!
All three of these locks are really great, and you are certainly going to learn plenty about them in the paragraphs that are to come but if you want to know a secret we can tell you that we are personally a little bit partial to the 3rd generation lockbecause it includes everything that we love about the 2nd generation lock in an upgraded package.
Hey, that's just our opinion! You can make your own decision as we now take a more in-depth look at these two impressive products.
August Smart Lock 3rd Generation vs. 2nd and Pro Review!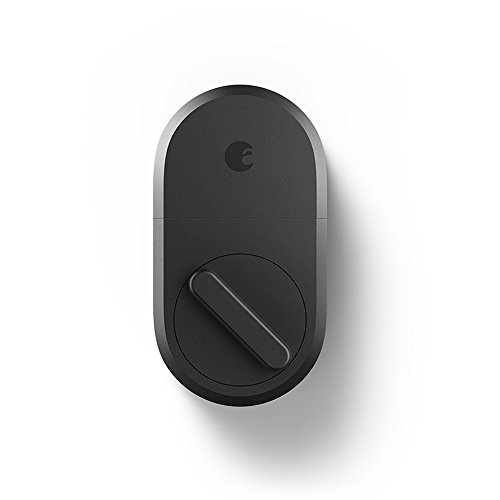 Last, but certainly not least, the August Smart Lock 3rd Generation. While this lock does have a lot of similarities between the last two that we looked at, it's also benefitting from August's most up to day technology, which definitely gives it a slight edge.
Of course, you can form your own opinions about this lock as we go to take an in-depth look at just a few of the things that make it special.
DoorSense
One of my favorite features about this lock is the "DoorSense" component
. Basically, what you are getting here is a sensor that attaches to near the door latch that will allow you to check your phone to see whether or not your door is shut.
It's pretty basic, right? But it's also really convenient. If you are like me, you have probably startled yourself late at night when you are on the brink of falling asleep, wondering whether or not you had secured the door all the way. Now when that happens you can simply check on your smartphone rather than further disrupting your sleep by getting out of bed.
Virtual Keys
An oldie but a goodie. While this is not the first lock that we have seen on this list to feature virtual keys, it does nevertheless keep up with that excellent feature first illustrated by its predecessors.
As you might remember, the virtual key function will allow guests in your home to lock and unlock your doors using their smartphones. That way, they can enjoy easy access to your home for as long as you would like them too!
Battery Life
One of the biggest improvements featured on this unit comes in the form of its battery life. While all three of these locks actually have a pretty good battery life, the battery life of this unit is about twice that of the last two locks that we looked at.
The benefits of this improvement are of course pretty obvious. A longer battery life means less frustrating battery changes and more stress-free enjoyment of your awesome smart lock!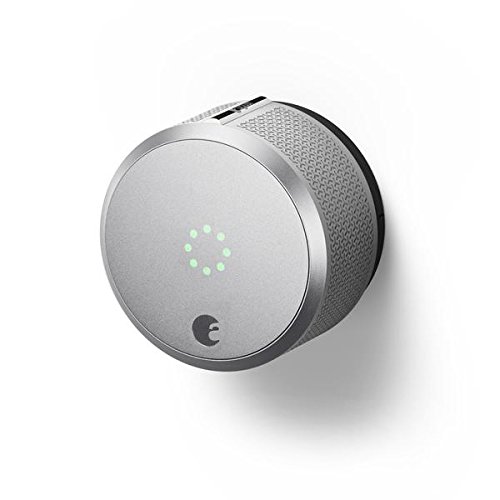 Let's take a close look at the August Smart Lock Generation Pro to see if you end up liking it as much as we did!
It's Easy to Install
I don't know about you, but I am an embarrassment when it comes to working with tools. That's why I always appreciate a device that promises a quick and easy installation.
That is exactly what you are getting here. Installing the August Smart Lock Pro Generation takes only minutes, and you won't even need to bust out the whole toolbox to get it done. This simple installation requires only a screwdriver.
It's Intuitive: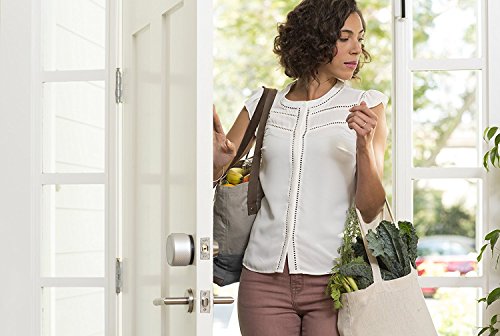 One of my favorite things about this lock is how intuitive it is. Essentially, this device is able to communicate with your phone to determine when you are coming or going from the house. When you walk out the front door, the Pro will automatically lock your deadbolt behind you.
Then, when you come back, all you need to do is approach with your phone in your pocket, and the lock will open so that there is no need for you to fumble with your keys.
Of course, if you do still want or need to use your keys, you will also have that option. This device secures onto existing locks so that your keys still work as well.
It's Got an App:
The app is really great because it takes the intuition already demonstrated by this device to the next level. Using the August Smart Lock app, you can check on the status of your doors, see who has been coming and going and even secure your locks with the push of a button.
Pretty cool right? The high-quality app that comes with both of these locks cements them as great home protection devices.
While we may not have selected the second generation lock as our choice as the best of the three locks, that doesn't mean that you won't feel differently! Let's take a close look at this product to see how it stacks up to the third generation.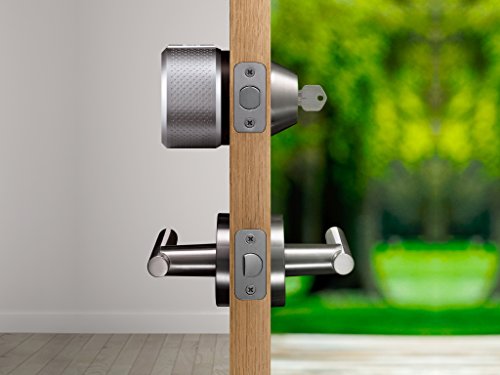 Siri:
If you have an iPhone or iPad, you are going to be able to use the Siri function on those devices to control the locks on your doors. Pretty cool right? With a simple push of a button, and the use of your voice you can control the locks on your house.
Both of these locks are also capable of communicating with Alexa empowered devices, but in order to utilize that function, you will also need to own a home hub. Of course, the Apple and Alexa products, as well as the home hub are all sold separately but if you already have these products they will definitely be a fun way for you to make the most out of this gadget.
Create Virtual Keys for Your Guests:
Like the last device that we looked at, you will be able to lock and unlock these doors simply by approaching them with your smartphone in your pocket. Not only that, but you will also be able to create "virtual keys" that will allow your visiting friends or family members to do the same.
That way, when you have guests, they can enjoy the same easy and convenient access to your home that you do!
And Again, The App:
The app is a pretty standard, though definitely necessary aspect of this device that will ultimately help you to make the most out of your smart lock.
Once again, with the app, you will be able to access all of the important points of data pertaining to your smart lock so that you can know who is coming and going, whether or not your doors are secure, and even when you will need to change the batteries on your device. And of course, the app will also allow you to lock the doors of your home with the push of a button!
How These Devices are Similar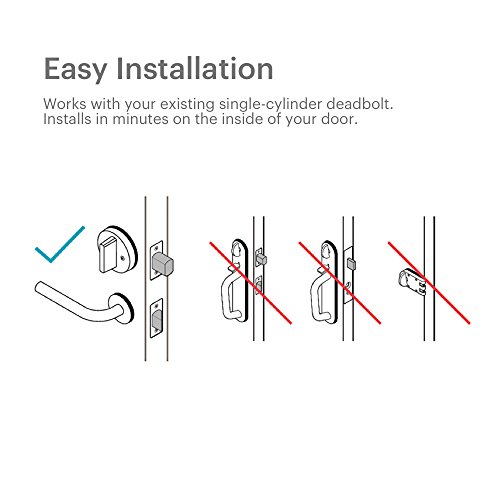 On the surface, these devices share a lot in common. They all three have access to the innovative August Smart Lock App, they all three give you easy access to your home without the need to fumble for your keys, and they all three are easy to install. They can even be controlled by the power of your voice if you own the compatible Alexa and home hub technologies.
Finally, the second generation and the pro even enjoy a similar, sleek circular design that should look good on any door.
Let's now take a look at what makes these products different!
How August 2nd and 3rd are Different?
While it is great to know how to products are similar, it is ultimately their differences that will help you to make a buying decision. In the case of these three products, one of the first differences that you are likely to notice is in their list prices.
While it is difficult to list an official price (as the price of any item is very much subject to change) it is safe to say that the Pro and the 3rd Generation are both priced consistently higher than the 2nd Generation. This can, of course, be attributed to a number of things, including the simple fact that the 3rd Generation is obviously newer than the last model, but regardless if the price is your primary buying consideration, this distinction may be all you need to know in order to make your ultimate decision in smart locks.
You are, however, getting something for your money. The pro and the third generation locks have both been overhauled to include upgraded versions of the features that are already great on the 2nd generation lock. For example, the third generation lock boasts a battery life that is twice as long as the 2nd generation.
It might not sound like enough of a reason to spend more money, but the extended battery life can save you a lot of time in the long run, so it's definitely a nice feature. The third generation also has a simple but nifty feature called the DoorSense, that is able to let you know when your door is open or closed via the app support.
This is another feature that seems small but can be very convenient. Before I go to bed every night, I check that my doors are all locked and shut. With the DoorSense feature, this can be done from your phone which makes it another great time-saving feature.
Design
The third generation lock also shakes things up a little bit when it comes to design. While the August Lock 2nd' generation and the Pro both boast more or less the exact same design, the third generation lock changes things up with a more elongated oval appearance that I think most users will probably find more appealing.
Of course, the shape of a lock doesn't ultimately make much of a difference in the way that it works, but hey. You're paying good money for these products, right? And seeing as how they are going onto your front door, they should probably look good. Personally, I think all three are of attractive designs, but the look of the third gen might just take the cake.
What I like about the differences between these features is that when you look at them, it becomes apparent that all three locks are of a very high-quality. You don't need to spend the extra money to upgrade to the third generation if you don't want to. Even with the second generation or the Pro, you still get to enjoy really high-quality features. In other words, there really isn't any going wrong with either of these smart locks!
Conclusion
So, which of these awesome locks is right for you? That is the question, isn't it? Well, the good news is that if indeed you are choosing between these three high-grade options, there really isn't any going wrong.
Earlier, we mentioned that the 3rd generation is our choice for the top option. That, of course, remains the case, but just because we like it a lot doesn't necessarily mean that it is going to be right for you. The 3rd generation lock is more expensive, so if you don't want to spend the extra money, you might shy away from this product in favor of the similar, but more affordable second generation.
Ultimately, whichever option you choose is going to provide you with a great, convenient way to keep your family safe. What more could you ask for?
[rwp_box id="0″]