Winter is just about here. That means that it is getting colder outside. It also means that your house is getting a little bit…stale.
It's isn't your fault. Doors and windows stay closed more. Your circulating a lot of germy, bacteria filled air. That's why a lot of people get colds in the winter.
But there are ways to push back against this problem. One such way is to make use of an air purifier. The air purifier does pretty much exactly what the name suggests it would.
It purifies your air. The result? You and your family are breathing in less germs and bacteria. What better gift to give yourself or your loved ones, right?
But which air purifier is for you? That is the question. Fortunately, we have a few nice options for you to take a look at today.
Black Friday Nov 26, 20201 and Cyber Monday November 29, 2021 are the best time to shop for the great deals.
Read on for a holiday shopping guide to air purifiers.

Treat yourself this season and get your hands on one of these air purifiers quickly before the Black Friday sales are over!
What are the Best Air Purifier Black Friday/Cyber Monday 2021 Deals?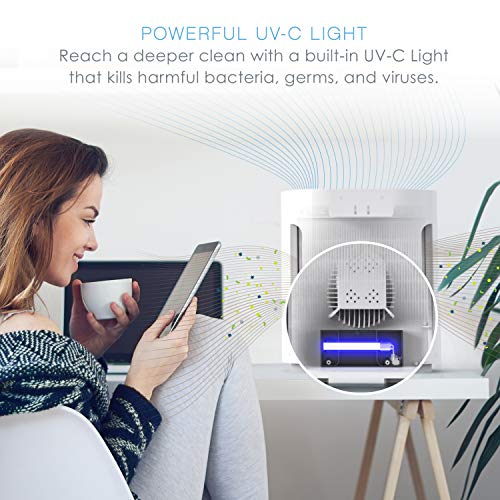 Buyers that want high quality results at a moderate price will appreciate what the Pure Enrichment PureZone has to offer. This three in one purifier takes its job seriously.
It features HEPA air filters that will ensure you aren't circulating allergens through your house.
It is also optimized for removing the smell of smoke, and just stale air. It is able to operate on a timer, and it runs quietly so that it can provide your home clean air without disturbing anyone.
It's also easy to use, and the setup is pretty much as simple as plugging it in.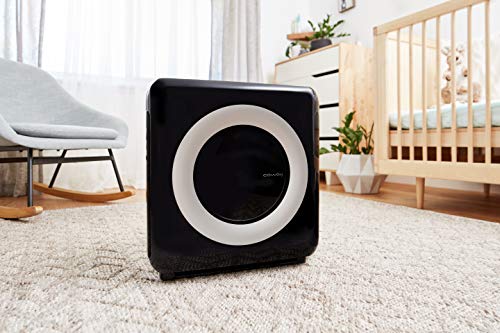 The Coway is a compact, sleek looking unit that will blend in good with any room. A sleek design may not affect the performance of the purifier but it is also nothing to sneeze at. A lot of air purifiers stick out like a sore thumb in a sleek room, so this is nice to see.
This multi-phase filtration system utilizes a true HEPA filter to remove allergens. It even features a display that will monitor the air quality of the room that the device is placed in.
If you have a little bit of money to spend, this is going to be an option to think about.
3.PARTU Air Purifier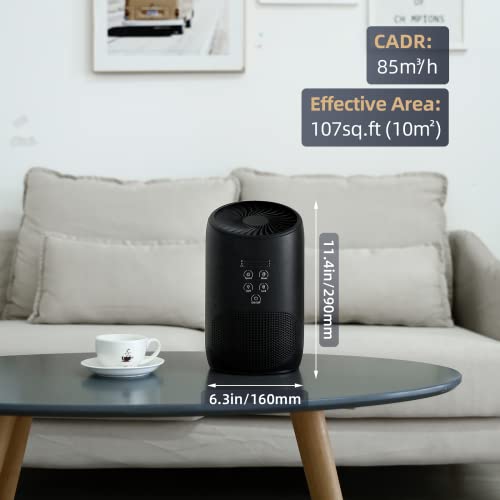 Next, we have the Partu air purifier. This unit is a little bit larger than the last that we looked at, but still manages to feature a design that won't clash with your décor.
The Partu is able to eliminate 99.97% of all allergens from the air that it monitors, and the best part is that it is available for a very moderate price. If you want an affordable purifier that still packs a big punch, this is going to be one to think about.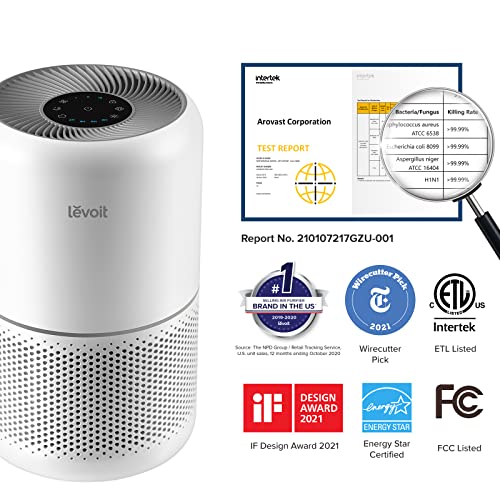 If you are thinking about going big this holiday season there is no better way to do it than with the Air Dog. Though quite expensive relative to the market standards, you do get great features for your money.
The big draw here is that this product does not require any filter replacements. The filter that comes with the purifier is washable This is nice for several reasons. For one thing, it makes it more environmentally stable, as fewer resources are being used.
This also makes thins a little bit more cost effective for you the owner. While filters may not be extremely pricey they also aren't free. Over time the cost does accumulate. That won't be an issue here.
It is also very quiet. The Airdog is designed to operate silently so that it is as unobtrusive in your home as possible. For as great as air purifiers are, thy can often be quite noisy, so this is definitely a nice feature to have on hand.
Last but not least, it is also designed to be child proof. If you have young kids in the house this is a feature that you are going to just love.
It's high end design features six different operating modes, a child proof lock, and even a fire resistant casing—making it more than capable of standing up to even abnormal wear and tear.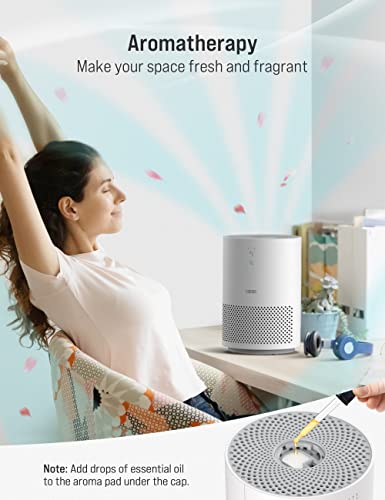 If you are looking for clean are on a budget, then you are just going to love the Toppin. You get all the standard features in an affordable package.
This is actually a mini or personal sized air purifier, which means that it is perfect for people that are prone to traveling. If you have asthma and are on the road a lot, you are often subject to the conditions of the community that you are staying in at any given time.
That isn't the case when you have a product like the FitAir. This product is so compact that you won't have any trouble taking it on the road with you so that you can make your hotel a safe space.
It is also perfect for an office desk, or even a desk sized table.
The product can be charged via a USB port, which means you shouldn't have any trouble finding a plugin opportunity wherever you go.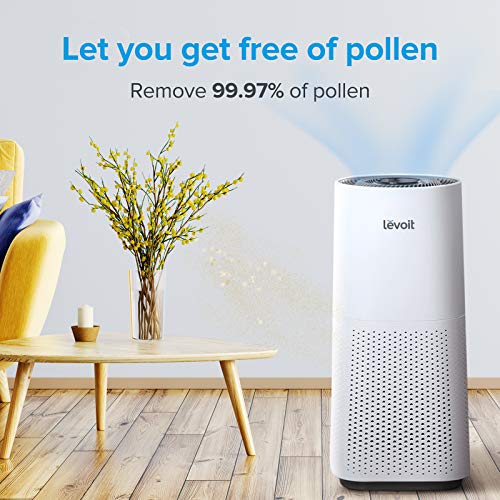 This Levoit air purifier may be little, but it's the David against the Goliaths of air contaminants. With its three-stage filtration system, it can remove 99.97% of all mold spores, pollen, dust, pet dander, and smoke.
It is completely ozone free and operates quietly all night long while you sleep. Another useful little feature is the nightlight; that way you don't accidentally knock it over or stub your toe in the dark.


What makes this product so special is the charcoal filter that helps to reduce all of the more common odors that come from pets, cooking, and smoking. Equipped with a UV-C light that is able to kill airborne germs, this lightweight air purifier is perfect for small to medium-sized rooms such as bedrooms and offices.

Even though this apparatus is small, it is strong enough to take on the contaminated air of a large room. What makes it even more special are the four air cleaning settings: General Clean, Germ, Allergen, and Turbo. Another useful feature is the automatic shut off option. You can leave the house and not have to worry about using up too much power!

With this high tech purifier, you can have all of those air pollutants disposed of in complete silence! The HEPASilent technology allows this mini machine to clean your air day after day without you even realizing it's working. Not only can you enjoy the clean air in your own home, but also the peace and quiet that comes along with it. This is a great option for rooms like nurseries and offices.

The Winix 5300-2 is a great little gadget when it comes to keeping your home clean and healthy. It has a three stage cleaning method that is essential to help remove all of those air toxins. But what makes it really special is the Plasma Wave. This is basically a permanent filter can break down pollutants like chemical vapors and common odors safely, without having to use ozone.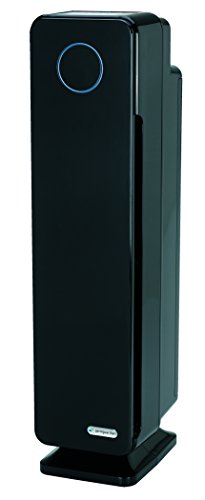 This sleek machine has a four in one cleaning system that will come to the aid of all those who suffer from common airborne allergies. The HEPA air filtration system it contains is doctor recommended when it comes to reducing exposure to indoor asthma triggers such as pet dander and dust to name a few.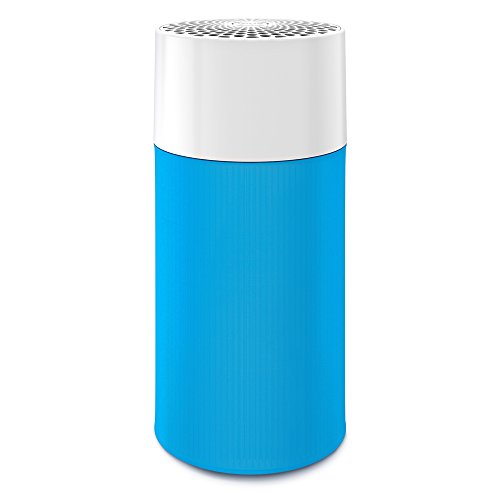 This bright and fun little purification apparatus uses an activated carbon filter to remove all of those common odors found in every home like mold spores and pollen. This purifier uses a three fan system which makes it great to use in places like dorm rooms or family rooms. Take advantage of some of the best air purifier Black Friday/ Cyber Monday deals and get your hands on one of these!
Air Purifiers: The Holiday Season's Big Seller
There are a plethora of reasons to get an air purifier. Whether you have allergies to dust or pets, or don't want to bother other people with your smoking, this is a great appliance to have around the home. The only problem is that they can be a bit pricey.
But now that the holidays is` coming around, you can easily afford to get one! Prices have been dropping steadily, meaning this is the perfect time to take advantage of those air purifier holiday season deals.
Why An Air Purifier is a Great Gift?
What exactly is an air purifier? It may seem obvious from the name, but these machines can do a lot more than most people realize. We all know they remove contaminants, but can they really make a difference? The answer is yes. They help remove all sorts of allergens in the air from dust particles to pet dander.
For those of you who smoke, now you can enjoy a cigarette or cigar inside without the whole house smelling like smoke. This is a great appliance for your home and a great gift for a variety of people.
Buying Considerations
There are a lot of specifics that come into play when thinking about buying an air purifier. First, you will need to take a good look at your home and find out what the biggest problem pollutant is. Do you have three dogs that shed a lot? A parent or partner that smokes? Or perhaps you are incredibly allergic to mold. Whatever the issue may be, there is an air purifier that can help you and your lifestyle. The second point to consider is what room you're looking to clean. Different machines can handle different sized room, so make sure you purchase the one that's right for the amount of space it will have to clean.
Whether it's a wishlist item for yourself or a great gift for a friend or family member, this year you can get your hands on a life-changing air purifier. Dust and dander are things that afflict all of us, but with one of these little guys in your home, you can breathe healthier than ever. Now that the best air purifier holiday deals are here, you can easily afford it! Get one for yourself and even someone else before this amazing sale is over!