In my home, I probably spend the most time in the kitchen. The next room? The laundry room. Between oil and grass stains, tears, and lost buttons, the work feels never ending but so important in making sure my family looks somewhat presentable. And if I know anything, it is that a productive space leads to productive work.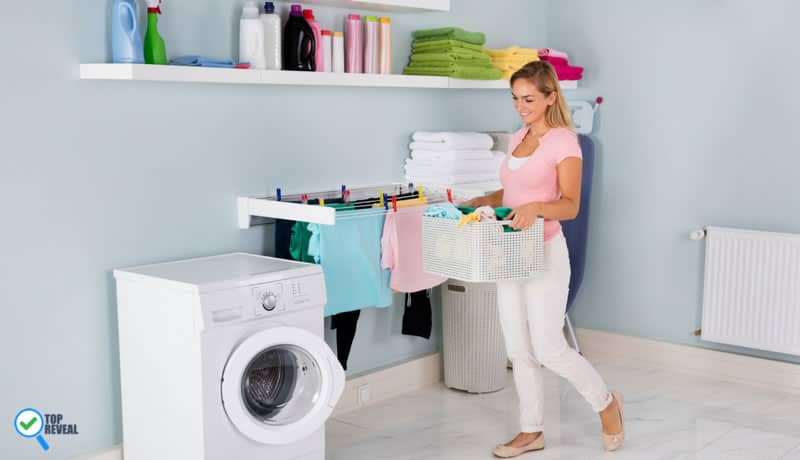 Which is why I have taken it upon myself to find the best DIY Laundry Room Ideas on the internet. Here are my favorites!
Clean DIY Laundry Room Ideas
Keep The Change Jar
I changed this DIY from We Got the Junk from "keep the change" to "pocket junk". I quickly realized what would have been more appropriate is "bobby pins".
Lint Bin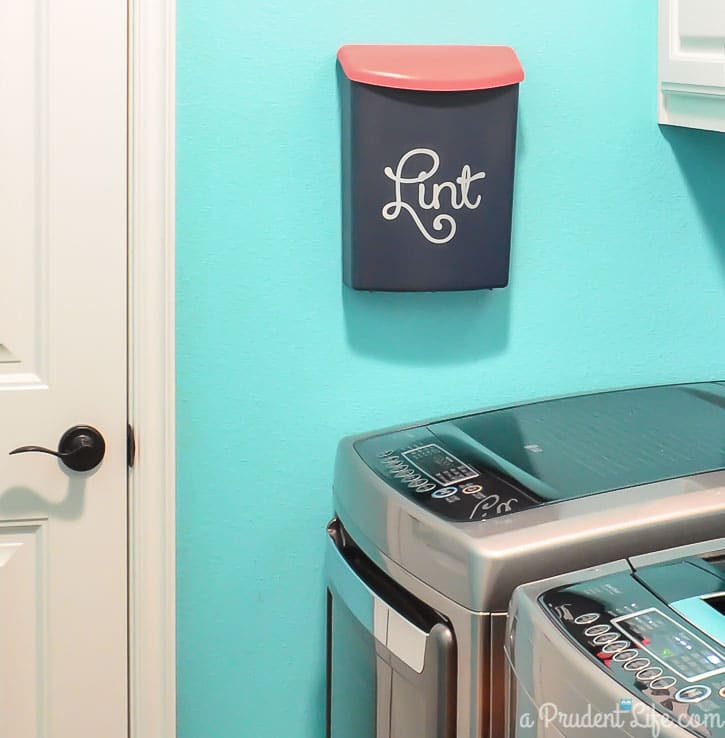 Why people never empty out their lint bin is beyond me, but I would suspect it has something to do with how far a trash can typically is from the dryer. No more! Install this lint bin from A Prudent Life so everything has a place. More specifically, a place that will not set your home on fire.
Save Dobby Sock Container
This one, courtesy of Housewife Eclectic is for those Harry Potter fans out there. So clever and makes me chuckle every time. Then I see how many socks are missing their partner and I get sad.
Lost Sock Line
If you are unfamiliar with the Harry Potter franchise, then what are you doing with your life? Just kidding. But this lost sock option made by From Wine to Whine will probably fit your home better. Hang those lonely socks until they find their soulmate.
DIY Laundry Detergent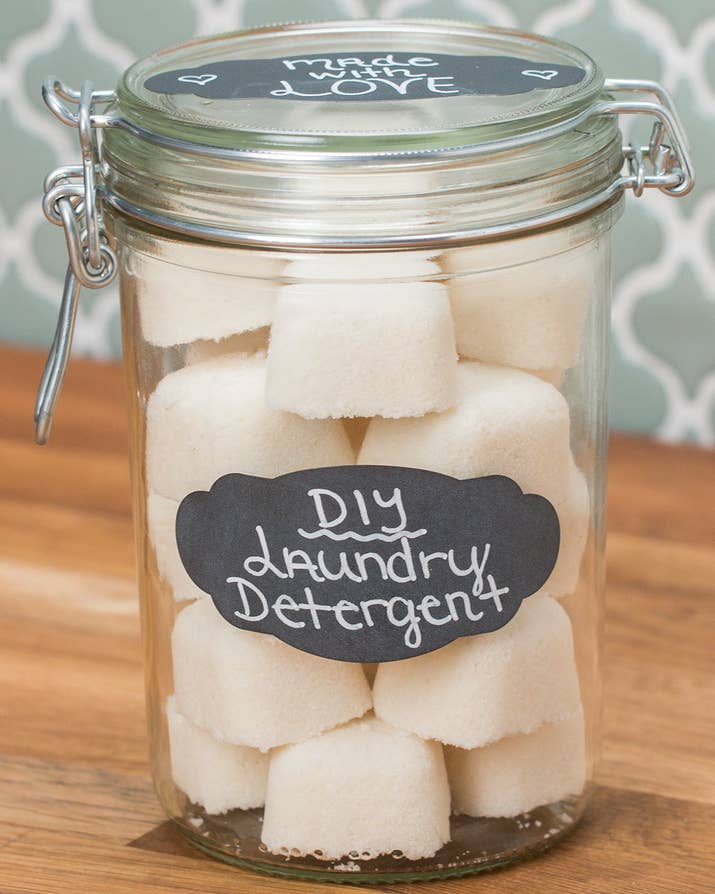 DIY is not just for furniture. You can DIY your detergent to get that perfect scent or focus on cleaning your clothes with more organic and family-friendly ingredients. I particularly like this recipe from Buzzfeed!
Butcher Block Table
You may wave this one off, thinking the top of your washer or dryer is good enough for a shelf, but you will quickly change your mind the second one of your favorite socks fall behind your dryer. Forever lost, until you figure out how to move your dryer slightly forward so you can launch yourself into that back corner to retrieve it. Build a shelf.
Simple clothes hang line
If you are tall or are doing laundry for anyone with any height, you will know dryers are the devil. A sweater, your favorite pair of jeans, some cotton pajama bottoms…the dryer is where comfy clothes go to shrink and wither away. Which is why hang lines like this one from Just About Home were invented, because no one likes cold ankles.
Repurpose Baby Crib into Drying Rack
This is another way to dry some of your clothes with slightly more practicality. The mattress frame-turned-rack from A Diamond in the Stuff makes it easier to hang heavy pants, sweaters or simply a larger amount of clothes.
Build your own laundry separation hamper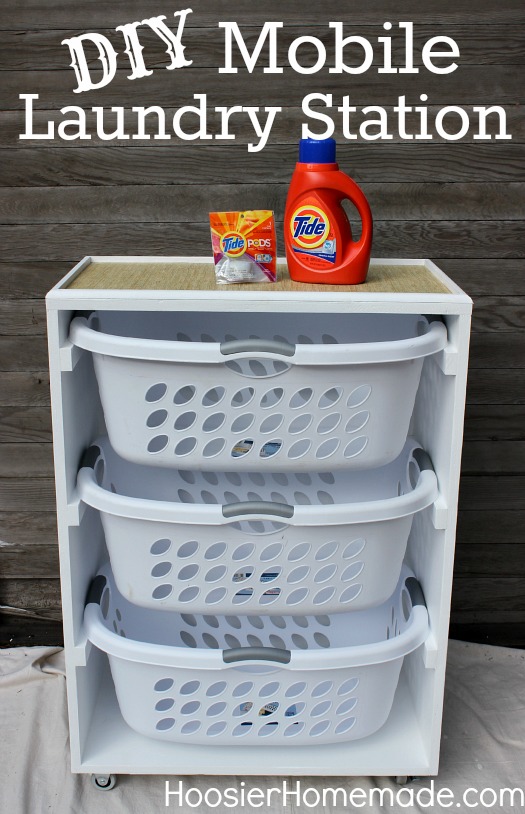 I am efficient when I do laundry! But this is only possible with strategic planning. Meaning I make sure I get every dark when I wash darks, every light when I was lights, and every delicate when I wash delicates. Perfect solution? This handy separation hamper from Hoosier Homemade!
DIY Upgrade your storage bins
Ok, ok. The last one was not too pretty, but add some flair and you got some pretty snazzy storage bins like this one from Busy Bliss.
DIY No Sew Pillowcase Hamper
I had to add this one because it brought me back to my apartment days when there was just not enough room. These bags from Living La Vida Holoka are perfect for tight spaces, but a lot of laundry.
DIY Ironing Board Organizer
https://flamingotoes.com/2016/04/easy-diy-ironing-board-organizer/
With being in charge of laundry comes the tedious task of fixing holes and resewing buttons. Which brings me to this beauty….
DIY Dryer Sheets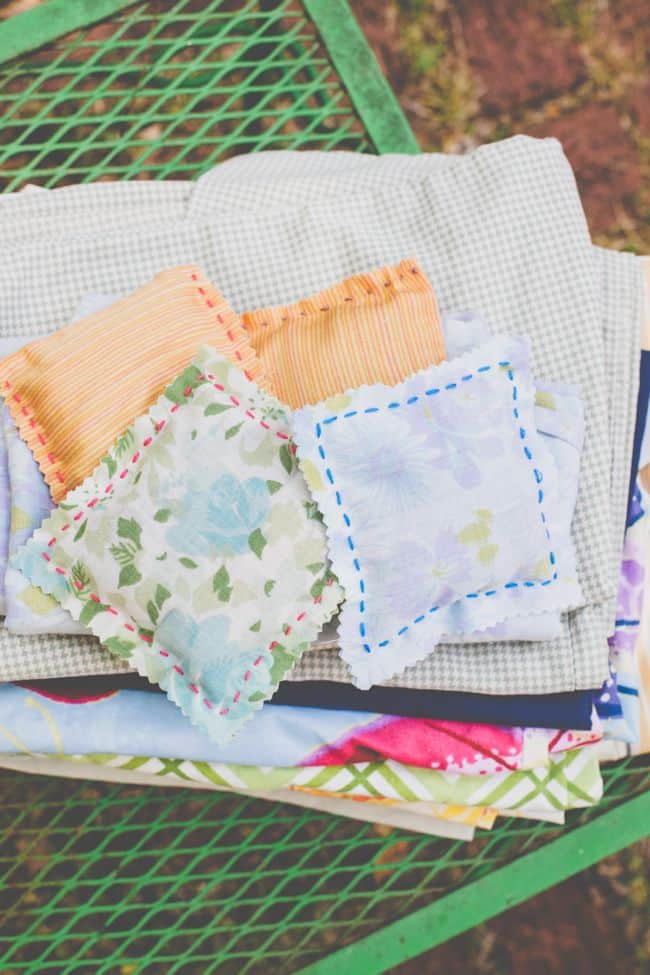 Keep things fresh, soft, and earth-friendly with these reusable dryer sheets from Hello Glow. Not only will they help your clothes, but they are o so cute!
DIY Laundry Scent Booster
I am a big sense person. I love things that look pretty. Taste good. And smell heavenly. Which brings me to the laundry room. Help keep those clothes fresh with a simple scent booster like this one from Clean and Scentsible. I love it with blankets, bed sheets, or towels.
Spice Up Your Washer Dryer
Dryer look a bit boring? Addicted to color? I love this DIY from Apartment Therapy because it gives you the chance to be creative and smile every time you enter this room.
DIY Iron Board Holder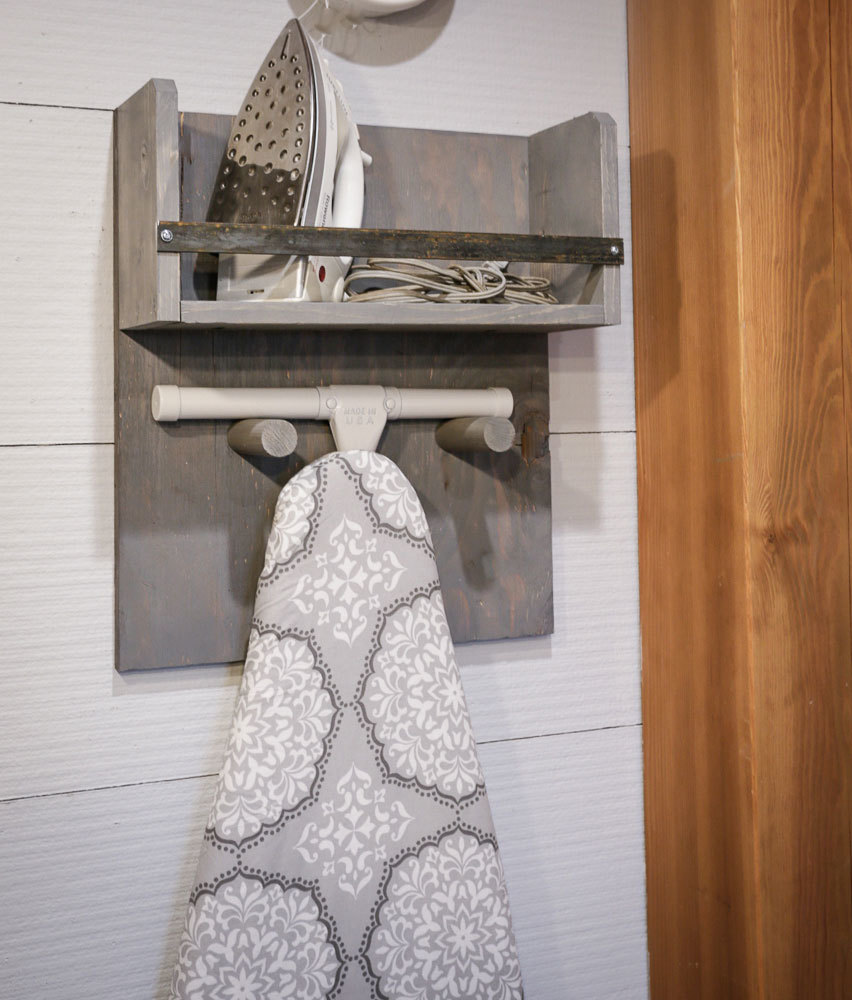 There are a few other DIY iron board holders you can find online, but I particularly like this one by Ana White for the option to include the iron and a spray bottle or two. Super cute and practical!
DIY Laundry Room Cupboards
https://simplydesigning.porch.com/laundry-room-make-over/
We have all seen these classic square shelves, but mix it up like Simply Designing did and make them float above your washer and dryer. They offer so much storage and the cute boxes allow for adorable decorations and practical options.
DIY Wood Shelving
If that shelving option is a bit too intense for your tiny laundry room go for these floating wood shelves by Thrifty Decor Chick. Just as cute and completely useful for any amount of space.
DIY Antique Laundry Sign
Add a bit of decor to your laundry room with a chic sign. I love this DIY from Greco Decor Company because of the simplicity you can get from such ordinary materials.
Laundry Sign With Character
If you want a laundry room sign that will really stand out, go for this option by What Treasures Await. I love how creative this blogger is and it would look amazing in any home.
DIY Laundry Pedestal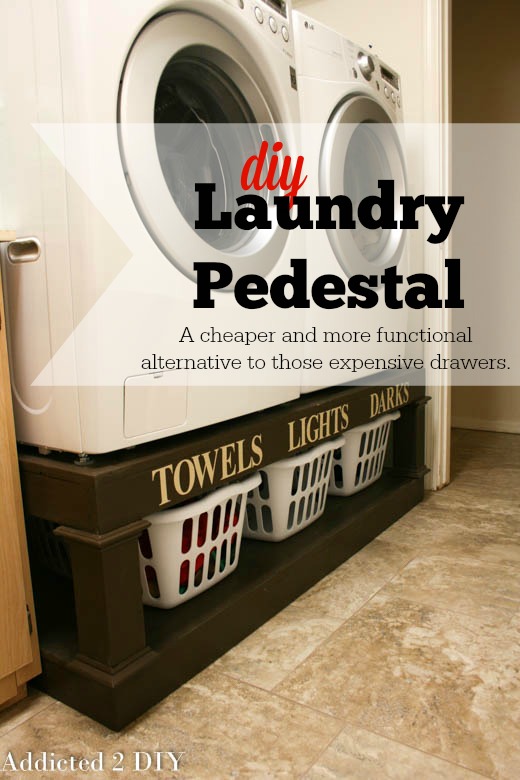 I found this project from Addicted 2 DIY and thought it gave an interesting twist, especially for those with little ones they are trying to encourage chores with. This option gives you the chance to sort laundry while also bringing those low machines up!
A bit easier on our backs and perfect for those of us who are preggers! Even better and perfect with a heater this winter.
DIY Slim Rolling Cart
I found this DIY by Infarrantly Creative and thought it would be perfect for the laundry-er who has tons of mixes and potions. While that is not me, I thought it was too good not to share.
Did you enjoy the list? I love the idea of organized your most utilized spaces into something you love. It just makes everything better! Let me know what you thought in the comments below and share it with a friend who loves clean clothes as much as you do!