There are certain kitchen appliances that you will only notice are missing when you need to use them. With functional kitchen appliances like your refrigerator and dishwasher, you may think you're good to go, until you need that brush to wash that awkward corner in your water bottle.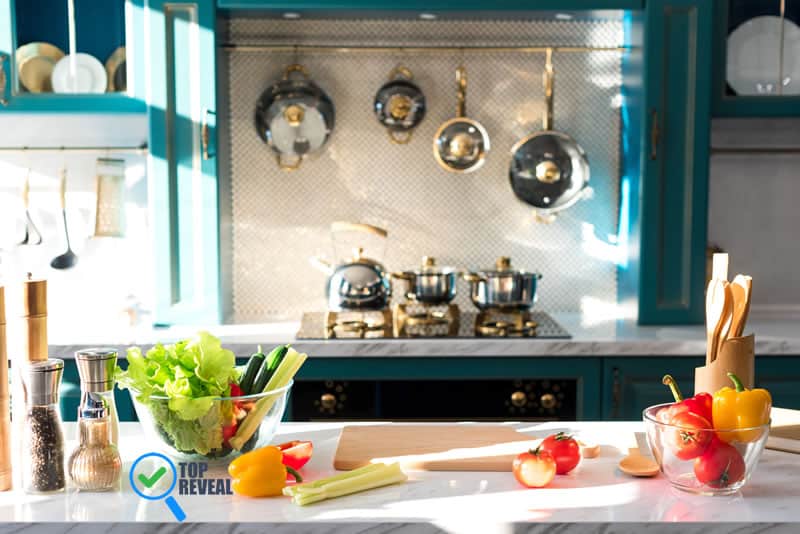 Small kitchen appliances not only bring some form of convenience into your kitchen, but they can also save time. Most of these appliances won't take a lot of space in your kitchen cabinet, which is another bonus.
If you need a little bit of help checking what items you need, here are the top 10 kitchen appliances that are probably missing in your kitchen.
1. Slow cooker
Also known as a crockpot, slow cookers come in handy, especially when you don't have the time to prepare a homecooked meal. This appliance allows you to start preparing your meal before leaving the house for a busy day, and it should be ready to serve when you return home.
The food simmers throughout the day, or night if it is a morning meal, which means you will enjoy it when you get back or wake up.
2. Cleaning brush
This minimalist bottle cleaning brush saves you a great deal when you want to clean all the impurities in your water bottle. Its small brushes sweep through the bottle, leaving the inside sparkling clean so that you enjoy your water just the way you like it.
3. A potato peeler
You will need a potato peeler every once in a while. Since there are many different types of potato peelers, you can try to find one that suits you.
There are some that you will use to peel towards you while others you peel the other way. And yes, there are potato peelers for left-handers, too. Therefore, there is no excuse for not having one in your kitchen.
4. Digital weighing scale
A digital weighing scale with one-gram accuracy is perfect for your kitchen. Get one so that you can easily weigh your ingredients as required in the recipes.
5. A sizeable cutting board
A good cutting board should be big enough to accommodate your ingredients. However, don't get one that will take a lot of space as you still need your kitchen to be tidy. A sizeable one will work just fine as it will do the work and take little space.
6. Rice cooker
You can't resist having an electric rice cooker in your kitchen. One because rice is a staple food in most homes, and two because it cooks the rice perfectly while saving energy.
7. Juicer
Juicers are great for squeezing lemon and orange juice when you need it. Some can also juice vegetables when you need to add them to a recipe.
Make sure you get one in your kitchen, as you will never get the amount of juice they give when squeezing with your hands alone.
8. Rubber spatulas
Every kitchen needs a set of three sizes of rubber spatulas. They help you avoid food wastage when pouring batter from your baking mixer or using the last of your mayonnaise.
Furthermore, they spread condiments perfectly on bread, so your sandwich making skills will be in high demand.
9. A stainless-steel grater
You need this gadget to grate your raw vegetables, like carrots, and cheese. A stainless-steel grater will save you time as it is tough, works well, and is easy to clean.
10. Carbon steel wok
A carbon steel wok saves you time and cooks tasty meals. You only have one pot to clean and all your fresh veggie-based meals will be ready in a few minutes. What beats that?
If you don't have these items in your kitchen, you are definitely missing out. Not only are they convenient, but they are also small and compact, so they won't require a lot of space. You never know, these appliances might bring you a step closer to owning your dream kitchen.
What are you waiting for? Add them to your kitchen now!