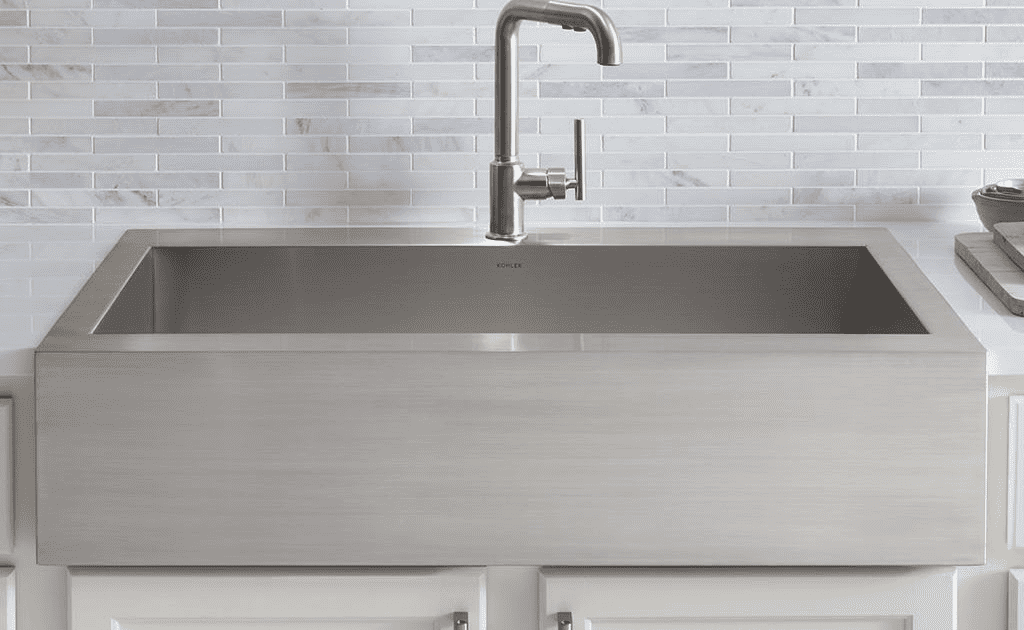 While some trends keep coming back every so often, some things are simply timeless. That's the case in fashion, but also in interior design. So if you are planning to renovate or upgrade your kitchen soon, you can consider some details that will enhance the look of this room.
One of them can be a classic farmhouse sink. This kitchen feature fits into different styles due to its echo yet contemporary structure. But apart from the unusually attractive look, it's very functional. You can find it in different designs and materials, and each has its pros and cons (as explained here). It's up to you to decide which one suit you best, of course, considering your cooking and dishwashing habits.
You can always leave the kitchen feature installation to a professional plumber who will do the job quickly. But even a DIY project is not too complicated if you have some basic knowledge and tools. So if you decide on this remodeling project, an explanation of the installation steps in this article will come in handy.
Check the Sink Model
Before you begin, you should decide on the size of the farmhouse sink for your kitchen. You can choose anything between 24" to 39″ in diameter. If your kitchen is smaller, you can choose a smaller model and place it in the center of the counter.
Installation Types
Farmhouse sinks can be installed in different ways, depending on their depth, materials, and aesthetic moment. For example, you can purchase a top-mounted stainless steel or copper model. It will fit onto the existing countertop and be above or at its level.
On the other hand, under-mount installation is suitable for fireclay and ceramic models. You can order a custom-made kitchen element for a bottom-mounted sink (below countertop level). But you can also use an existing cabinet; prepare it for the feature installation.
Prepare Kitchen Cabinet
When you equip your kitchen for the first time, make sure to get a custom-made cabinet to accommodate your new farmhouse sink. It will match perfectly, so you won't have to measure or cut anything. But if you do remodeling, you have to prepare the existing cabinet area for the new kitchen feature.
Turn off the water for safe work. Next, you have to remove the drawers and countertop and cut the cabinet top and fronts to fit the sink. Use a heavy paper template for more accurate cuts. In some cases, the manufacturer will provide you with a cutting template to make this job easier.
Build Support Frame
Check the cabinet's strength and see if it can hold the new kitchen feature. It can be quite heavy if you opt for a 33 inch farm sink made of stone, fireclay, or granite. So you might need to put some support frames inside your cabinet to strengthen it. They should stand on the sides and the back of this kitchen element.
As for the support beneath the sink, you can screw the plywood panel to the rods. It will make it easier to drill the necessary holes for the existing drain. But leave clearance for the water supply conduit and garbage disposal.
Fit the Feature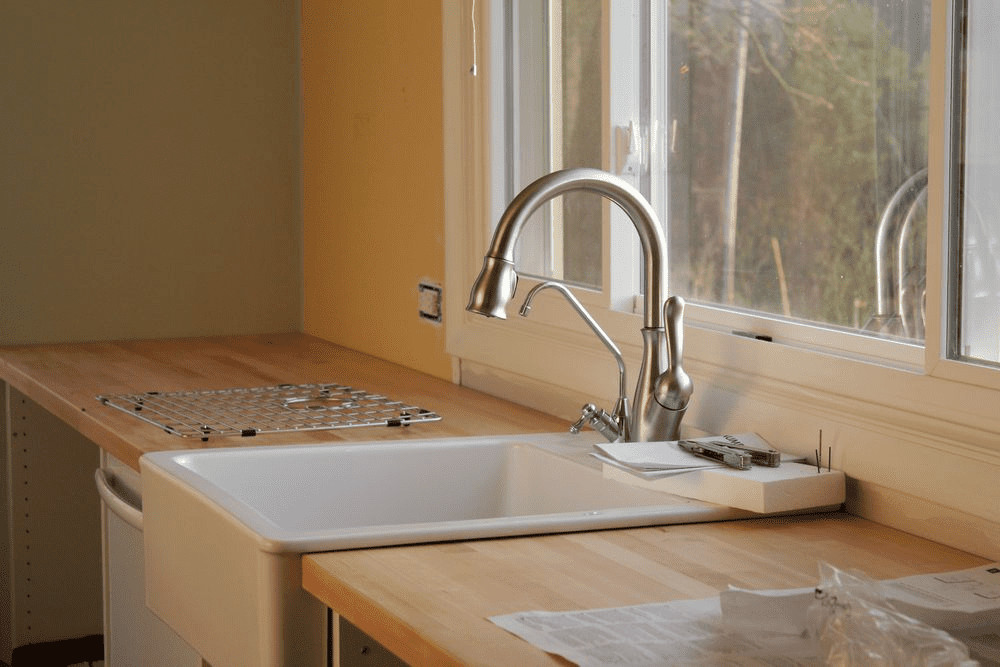 The best way to install a farmhouse-style sink is to read the instructions carefully before starting the installation. Aside from measuring the space underneath the sink, you'll need to make sure it fits. Carefully position it and make sure it has a few extra millimeters from the edges. Make sure it's even on all sides.
Be sure to use four wood braces on the four corners of the cabinet. These supports will help keep your new sink in place and secure. Don't forget to seal the space between the cabinet and this feature to prevent water entering. And don't forget to add some sealant in drain holes, too.
Assembly the Cabinet
Finally, it's time to put the countertop and cabinet fronts back. There's no use in getting the old panel back, so it's probably the best time to get a new one. Just make sure it's cut with precise measures for your new sink. After aligning the countertop, use sealant to tighten it to the cabinet.
As for cabinet doors, your old ones would probably have no purpose when you install a new sink. So you can build new, custom-fitted ones. Or you can be creative – try putting some curtains on this opening. It will save you from the hassle of door installation and act as a chic detail.
You can find more cabinet ideas on the following source:
https://homebnc.com/best-farmhouse-kitchen-cabinet-ideas/
Farmhouse sinks are a beautiful and functional addition to your kitchen. They will add a rustic touch to your kitchen and still look fancy. The installation process can be tricky, but it's worth the effort. After all, if you're not a handyperson, you can hire a contractor to do it for you.