Property is expensive, and sometimes we have to choose between living in a popular location and having more squares inch for your buck. Fortunately, if you choose the former, you can use plenty of solutions to make the most of limited living space.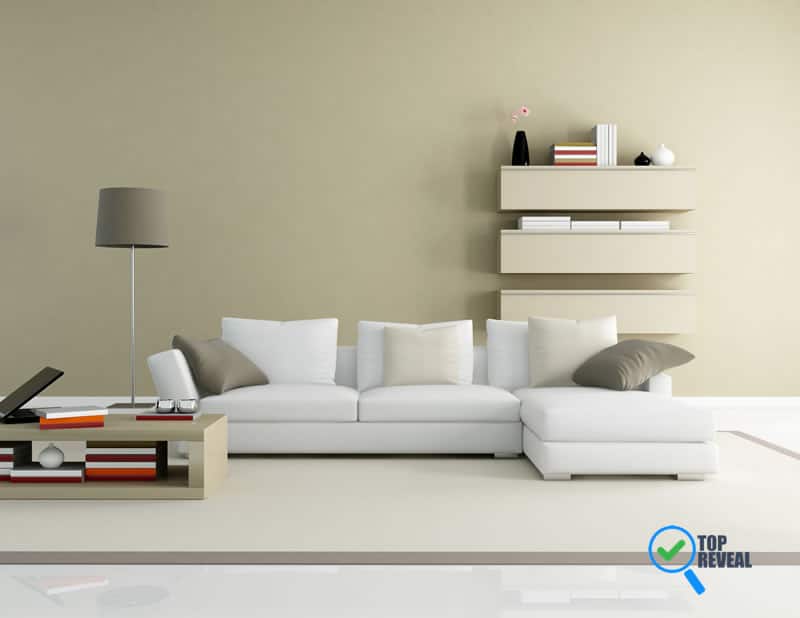 Here are some top tips for furnishing a tiny apartment.
Smart Furniture
Nowadays, there is plenty of choices when it comes to furniture that is able to fit into even the tiniest of rooms. Designers have been ingenious and invented pieces of furniture that incorporate a number of uses in one article, such as a coffee table with hidden storage or a folding dining table with hidden space to store chairs.
You don't need to sacrifice comfort when it comes to living room furniture. Look at sofas that are specifically designed to fit into tight spaces, such as sectionals for apartments which can be broken into sections depending on your requirements. If you are having a movie night with your loved one and want to lie down and snuggle up, the sofa can be kept intact to look like a traditional sofa. On occasions when a more individual style of seating is required, such as a card game night, the sections can be detached from one another.
If you have a studio apartment, you will require a couch that doubles as a bed. The design of sofa beds has come on leaps and bounds, and they are no longer that uncomfortable dated pieces of furniture our grandparents had in their guest room.
Super Storage
Installing storage solutions in every nook and cranny will help to keep your apartment free from clutter. You can buy plenty of off-the-shelf storage furniture or consult a carpenter who may be able to build bespoke storage furniture for vacant spaces. Ask for cupboards with doors to hide possessions from sight and prevent the apartment from looking untidy.
A home can never have enough kitchen storage, and fortunately, modern kitchen cabinets come in a range of sizes and styles to fit into any space. Narrow gaps can be filled with ultra-slim cupboards ideal for storing spice bottles or lap trays.
Having a small home doesn't mean that you have to forego luxury items. Kitchen appliances such as dishwashers and ovens are available to purchase in models which are narrower than standard size.
Discerning Décor
To make a room appear more extensive, you can use some well-known decorating tricks. Hang large mirrors around the walls to make the area appear to double in size. To make a dark room seem less dingy and enclosed, hang these mirrors opposite a window to reflect light around the room.
Paint the walls in light colors as darker shades can draw a wall in and ensure you stick to a limited color palette as too many different colors can give a room a busy, cluttered look. Dress windows with unfussy curtains or blinds and let in as much natural light as possible.