Winter is Coming, but Your Home Isn't Looking Forward to It
Winter is almost here, and many areas have already received unseasonably fierce weather that's put pressure on existing homes. Mainstream media outlets have focused on the fact that homeowners are going to have to spend a substantial amount of money to ensure that they don't have serious problems that could leave them freezing this winter.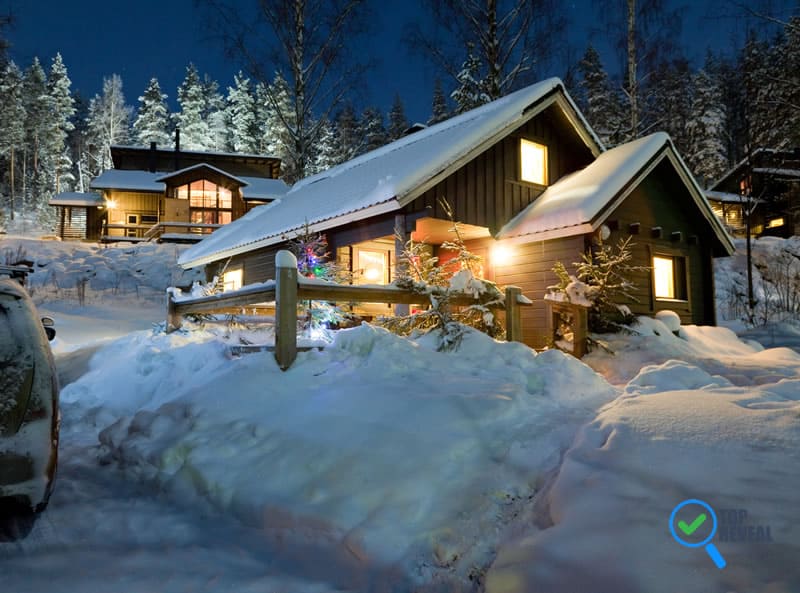 Water problems are also becoming more of an issue, according to a recent report published by a prominent Texas home warranty organization. While people might not necessarily think of the Lone Star State as suffering from severe weather, it actually does get cold enough that homeowners are at an increased risk for these sorts of issues.
Those who haven't recently winterized their heater might be in for a serious surprise.
Damage to Furnaces & Other HVAC Systems
Furnaces have a tendency to get overworked over time, in part due to the fact that many homeowners don't necessarily run them at the right temperature. Once the mercury starts to fall outside, they begin to dial their thermostats up.
This starts to put pressure on the system, especially if it hasn't been used at all during the rest of the year. In areas where people can expect mild temperatures during the rest of the year, the metal in furnaces can start to degrade over time.
Winterizing the system is always a good idea, but you can start by cleaning your vents out and working through a few other simple chores that can keep it running nice for years to come. Make sure that there's nothing obstructing any of your vents. You might want to close one or two in rooms you don't normally use.
You can then shut the door to these and save a bit of energy while helping to protect your furnace at the same time. Those who use air conditioning extensively during other times of the year can also do this.
You might have heard that you need a smart thermostat to help protect your HVAC system and cut down on energy use, but you can easily dial it back no matter what sort of dial you have in place at the moment. Consider turning your heat off a few times if it starts to get warmer, since this can give it some time to rest.
Those who need to replace a furnace certainly have more options than ever, as well. Propane and home heating oil furnaces can be replaced with natural gas ones or more efficient electric heaters, which can save money. Geothermal and other alternative options are quickly becoming popular as well. Regardless of which technology you select, though, make sure that your existing home warranty program will keep it covered.
Plumbing Networks Below Freezing
Since experts have continuously brought up the fact that winters are getting milder, some homeowners are under the impression that they really don't need to worry about damage to their pipes any longer. Unfortunately, that's not the case at all.
All it takes is a day or two at around 29-31°F for an entire pipe to fail. Keep in mind that this isn't too far from the freezing point of water, so even a relatively warm winter is enough to cause a lot of damage. When water freezes, it increases in density. Even if it doesn't freeze for very long, there's a good reason to believe that your pipes can burst.
As a result, you'll want to dedicate some time to doing some improvements before the worst weather hits.
Don't forget about interior plumbing either, since this can fail as well. It can also be more difficult to perform work on interior plumbing fixtures if the exterior ones have been at all compromised, so it's best to get a jump on the work now before it's too late.
Fortunately, the small amount of effort you expend now can help you a great deal in the long run. It might avoid costly repairs that would be far more expensive than anything simple you do now. Those who have invested in a home warranty or another type of independent insurance package can also reduce the risk they'll need to make a claim, which means they'll be able to save their coverage if something were to happen to their home in the future.
Holding Your Home Together in the Winter
Homeowners can do quite a bit to ensure that their homes stay together in one piece regardless of how bad things get. Take a moment to check over your policies and see that you're properly covered. Make a list of any areas that need to have insulation installed or holes filled in order to prevent areas from losing area. Even just tackling a few projects today will give you plenty of peace of mind tomorrow.