You're committed to a more sustainable lifestyle, but you don't know where to start. You want everything in your life to be eco-friendly and healthy for the environment, but it's not always easy or convenient. We understand! That's why we compiled this list of practical items that will help you lead an eco-friendly life while still feeling like yourself. Check on the list below.
Yoga Mat
A yoga mat is a good start to your new sustainable lifestyle. Yoga mats are typically made of PVC, which can be harmful to the environment if not disposed of properly. Luckily, eco-friendly yoga mats are available on the market that you'll feel great about using and disposing of. This environmentally friendly yoga mat is made of 100% biodegradable material and is completely free of PVC. Just ensure you get these mats from reputable sellers, as there are many imitation mats out on the market.
When buying the mats, there are several factors you need to consider, including the sizing, material, and thickness. You also want to think about whether you'll use the mat at home or outside; there are mats specifically designed for each environment. Ensure the mats are verified and have a good return policy if you're not satisfied with your purchase.
Water Bottle
We all know we should drink more water, but it can be a hassle to lug around gallon jugs of water from the grocery store. That's why we recommend investing in reusable water bottles as another practical eco-friendly item for your new sustainable lifestyle. There are now so many different types and styles that you'll have no problem finding one that seamlessly fits into your life.
When choosing a reusable water bottle, consider the following factors: material, durability, size, and weight. You want to find a high-quality product that you can rely on for years to come. Also, ensure there's ample insulation, so your drinks stay at their optimal temperature longer.
Kitchen Utensils
Chopping veggies with dull knives is no fun, which is why we recommend buying high-quality, eco-friendly kitchen utensils. These items are made of durable materials like bamboo to ensure they last for years and can be thrown away without much guilt (bamboo decomposes readily).
Some of the environmentally friendly utensils include Olive wood utensils, bamboo utensils, and sustainable plastic utensils. Ensure you're aware of the benefits and drawbacks of each material before making your purchase. Ensure you buy quality items that will stay long-lasting, so you don't have to replace them over and over.
Stainless Steel Straws
A straw might seem like a small thing to invest in, but it's one of those practical eco-friendly items that will really make a difference when we think about our planet as a whole. There are many different types and styles available, so you're sure to find one that fits into your life seamlessly.
When it comes to stainless steel straws, there are many factors to consider before making a purchase. You want to think about what size is optimal for your lifestyle and whether you need more than one size. You also want to consider the material and whether there are any additional features that will make using them easier, like a cleaning brush or carrying case.
Reusable Bags
Buying reusable bags is another easy and practical way to start a sustainable lifestyle. While it's unlikely you'll stop using plastic shopping bags, bringing your own eco-friendly bag can prevent unnecessary plastic from ending up in the landfill every time you go grocery shopping.
There are many options for reusable bags on the market today, so finding one that fits into your life seamlessly will be a breeze. Consider the bags' material, size, and durability to ensure you're getting quality items that will last. Besides this, you can shop at retail stores that offer such bags and get a discount for each one you bring.
A Composter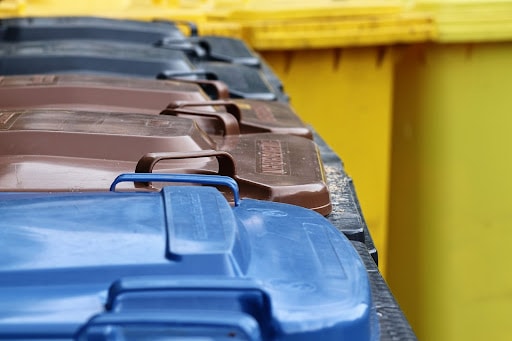 Lastly, we recommend buying a composter as another practical eco-friendly item. These items help you reduce the amount of waste that ends up in landfills and reduce greenhouse gases by creating healthy soil for your plants and garden. Most households use this to ensure they dispose of their garbage efficiently.
There are different types of compost bins to choose from, but they all have the same basic functionality. You want to think about what size is best for your lifestyle, whether you need an indoor or outdoor composter, and how much space you'll be able to allocate in your yard. Buying this item will enable you to start a sustainable lifestyle in the comfort of your own home.
In conclusion, we hope this article was helpful, and you're now more familiar with practical eco-friendly items to help you start a sustainable lifestyle. There are more other items to consider, but we believe these are the most important ones. When choosing the items, consider the factors mentioned above to ensure you're getting high-quality items made from sustainable materials.