Get Geeky for Savings
It is time to be a computer geek because being smart saves money. No doubt about it. We are all always looking for ways to keep money in our own pockets and there are many smart gadgets that can help you do this.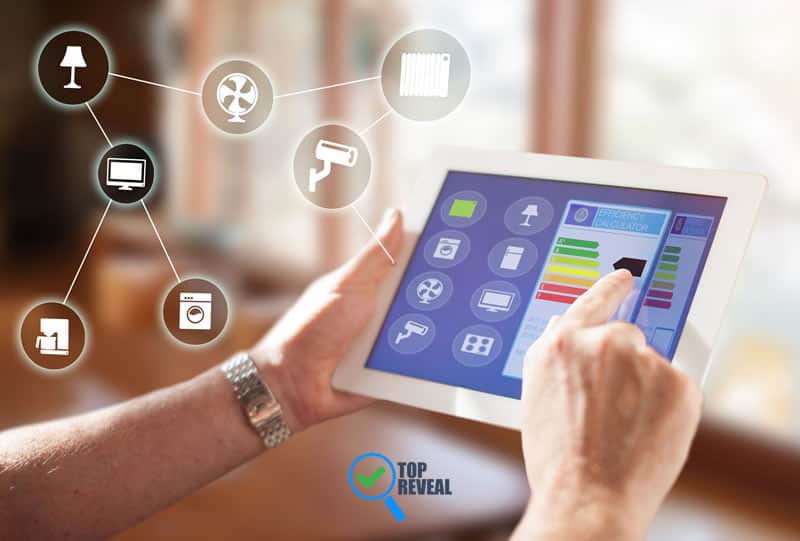 You honestly do not really have to break out the glasses and pocket protector to get geeky. Really, most of the smart devices of today are so smart that they practically install themselves. Matter of fact, if you have an Alexa enabled device, she can help you too!
Money Saving Products
The bottom line is not to let any lack of geek squad abilities to stop you from saving a ton of money using smart devices in your home. Not only will you save money, but you will also be happy for the conveniences they afford you.
Ecobee4 Smart Thermometer
This Alexa-enabled thermostat has a room sensor included that can adjust automatically and save tons of dough, paying for itself within two years. Imagine wishing you were warmer as you sit on your couch and all you have to do is say, "Alexa, set the thermostat to 78 degrees" and voila! It's that easy working with your Echo smart-speakers voice controlling your home temperature.
Other features include easy set-up, performance alerts and reminders, and a touch screen display. Using the sensor, it can balance temperatures to avoid hot or cold spots. If you are upgrading an older version, it works with all the older sensors as well.
Honeywell Smart Home Security Camera Base Station
Your home is your castle and protecting what you worked so hard for will definitely save you money. Few things could save you more money than a security system because keeping your home and all its contents secure. It's motion sensors will trigger the 1080 HD video camera with night vision, saving energy and needless extraneous digital storage.
Sensors installed on windows will activate alerts. The 90db alarm sounds and Z-wave lights can even be used if preferred. It works seamlessly with Alexa and includes 24-hour Cloud storage. Easy set up in minutes will have you secure in a blink.
This system is expandable, features a 147 degree viewing angle.
Phillips Hue Starter Kit
"Come back. Turn the light offfffff! Money doesn't grow on trees." Every dad I have ever known has uttered similar words many times a week, if not day. It just gets old. With this smart lighting solution, there is no need.
Compatible with Google Assistant, your lights can be turned on or off by voice activation or using a smartphone. With over 25,000 hours of light in infinite color choices, this is a significant energy savings which equates to money in your pocket. Set times and
SimpleSENCE Leak and Freeze Detector
A water leak can cause thousands of dollars of damage, so stopping it quick and mitigating any damage is of the utmost important in saving time, money and a whole lot of grief.
SimpleSENCE gives continuous monitoring through WiFi, perfect for an investment property as well as a home. Alerts can be sent to multiple recipients. Easy set-up and customer support is provided.
Schlage Sense Smart Deadbolt
Keep your loved ones and your hard-earned possessions safe with Schlage Deadbolt which is Alexa-enabled and secure encryption. It comes in three colors to match most homes. Lock and unlock from virtually anywhere.
It also saves time and money because you can reset the entry code for the pet sitter or others you need to enter temporarily. No need to rekey the lock or buy a bunch of spare keys.
Netro Smart Sprinkler Controller
The Netro Smart Sprinkler Controller can be set with six different zones and is programmed with watering requirements for 1,000 different plants. It will follow the weather forecasts and adjust accordingly – no wasted water and water costs.
The controller can be adjusted manually using Alexa devices or from afar. No need to hire someone to care for your plants while you are on vacation. Save 50% of your water bill with a 15-minute set-up. Sounds amazing to me! Now all Echo devices can be used to voice control your smart-home gadgets.
More Than Pocket Change
Most people think of Smart Home devices as fun gadgetry that creates a series of conveniences layered upon each other. While this is true, the other advantage to this Inspector Gadget-esque life is financial savings and less waste. It is time to get smart!