Did You Know Tips – How to Do Home Insulation
Even though it's rarely seen, insulation performs an important function in your home that can't be overlooked. Properly installed home insulation is vital in creating a barrier between you and the temperature conditions in the outside environment.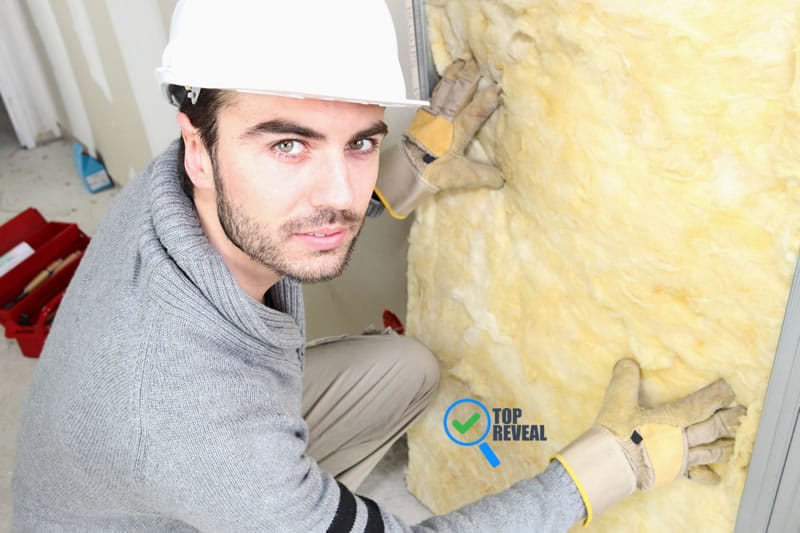 Insulation moderates inside temperatures and, when done properly, will help you save hundreds of dollars on your energy bill.
For insulation to function at its highest level, you need to know exactly where and how it needs to be installed. We're about to show you everything you need to know.
A building that's insulated properly will be covered all the way from the roof to the foundation. However, we understand that there are certain circumstances where this can be difficult to do.
The insulation types you use are based on several key factors, including the specific locations within your home that you're insulating.
Let's take a detailed look at how to do home insulation.
Insulating Your Attic
It's important to have a properly insulated attic. As you know, heat rises and escapes through the top of your house on those cold winter months. A poorly insulated attic will cause your heat bills to skyrocket.
To start, you need to choose between batt insulation or loose-fill insulation. In our experience, the loose-fill option will cost you less than batt insulation. It will also provide a better layer of coverage when you install it properly.
Before you get started, seal any obvious air leaks and perform any repairs that need to be done. It's very important to remember to insulate the knee walls.
If you're in the middle of a remodel, you need to make sure you leave space between decks. Also, the addition needs to be raised over the top of your ceiling joists so that there's room for adding insulation.
Air Duct Insulation
If you're looking to reduce energy loss and save money, you need to seal your air ducts with insulation.
When possible, install new air ducts in archways and areas that are properly insulated.
Ceiling Insulation
If you have cathedral ceilings, we highly recommend that you allow space between the ceiling and roof decks so that you have enough room for insulation as well as ventilation.
For cathedral ceilings, Knauf Insulation recommends a foil-based batt insulation. This type of insulation gives you the permeability rating that's required when you're insulation ceilings that don't have attics.
You'll also need to install a vent baffle between the roof decking and insulation so that you maintain the proper channel of ventilation. The best insulation level we suggest using on ceilings are R-30 batt insulations. They are just as thick as R-25 batt insulations, however they'll fit perfectly into framing that's 2 x 10.
You may also consider adding a rigid foam insulation which will eliminate most thermal bridging and increase R-value. The drawback of using rigid foam insulation in your interior is that you'll need to cover it with a material that's fire rated.
If you're not familiar with R-values, they refer specifically to the overall thermal resistance that varying insulations provide. Higher R-value numbers provide increased insulation from cold and heat.
The R-value rating is determined by the insulation's thickness, type of material and overall density.
Wall Insulation for Remodeling and New Home Construction
When you're remodeling, we recommend blown-in insulation as one of the fastest and best ways to insulate walls.
If you're looking for superior sealing, install your blown-in insulation with a technique called dense pack. You can do this quite easily, and it reduces your prep time.
If your walls will be open during your remodel, take a look at wet spray cellulose insulation or two-part spray foam.
When building a new construction, there are quite a few options to pick from. Some of these options include:
Insulating concrete forms
Structural insulated panels
Insulated blocks of concrete
Each of these options are made with the intent on increasing R-value in a home and are, as such, considered to be insulating materials.
For construction of traditional framed homes, we suggest using advanced techniques of wall framing. This will vastly improve the R-value of the entire wall by reducing the thermal bridging while maximizing the wall's insulation performance.
Insulating the Foundation
When your foundation is properly insulated, it will help to minimize moisture, invasive insects and possible radon. As with walls, your foundation insulation can be taken care of with the use of insulated concrete blocks and forms.
Typically, when building a new house we recommend insulating the foundation prior backfilling the area.
Basement Insulation
Choosing the right basement insulation depends on whether or not the basement was previously insulated. In new constructions, proper insulation will help reduce loss of head, thermal bridging, and provide a layer of protection against condensation and moisture that are standard problems in areas that are insulated poorly.
If you're looking to install insulation in your interior, you can use almost any type of insulation to help bring down the cost of the project. Just remember to double-check your local building codes for the types that are allowed to be used on your interior basement walls.
Also remember that interior insulation needs to have a coating that is fire-rated. It will not provide any protection against moisture. (One should keep their home clean with our cleaning machines.)
You may want to consider fone of these types of insulation:
Foam board insulation
Loose-fill
Sprayed foam (especially good for finished basements)
Blanket insulation
We recommend any of these options for your interior basement insulation.
Slab Insulation
You can insulate slabs on grade by simply diggingn around the outside and installing some foam board. When working on a new home, it could be simpler to install the foam board only against the exterior of the footing and slab. Alternatively, you could do it under the slab.
Home Insulation Made Easy
There you have it. This has been a basic guide on how to properly do your home insulation.
We know that every situation is unique and you may have additional questions related to your current project. If so, don't hesitate to get in touch with us and we'll help you out!
Good luck with your insulation project!