Shades and blinds are incredibly important aspects of any room, as they can significantly improve or worsen the overall appearance.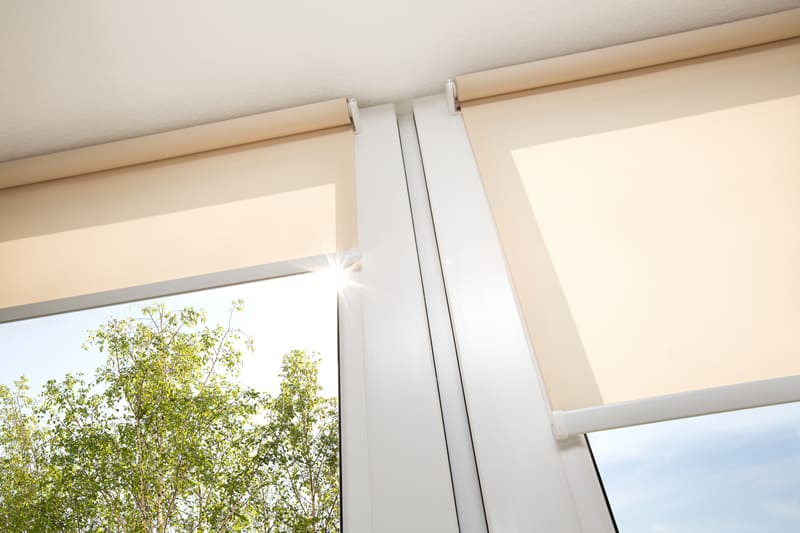 That puts some pressure on buying the right shades for your living room, kitchen, bathroom, or bedroom, among other areas. If you take the colors of the walls and the furniture into account, then your stress levels might lower or further increase.
Luckily, here are five types of shades the experts suggest you look at before making a purchase.
Roman Shades
Roman shades are top on the list because these are incredibly popular and also the most sought after type.
These are made from one long and continuous piece of fabric. You will find many horizontal folds along the length of the shades that allow them to be lowered and raised. You will see that these roman shades mostly look like a combination of traditional blinds and fabric drapes.
Roller Shades
Roller shades are among the most common options that you will find in stores and online.
Roller shades come in a variety of lifting systems that you can choose according to your budget and needs. You can also find a range of fabric options, colors, and designs.
They are most commonly installed to give your windows an appearance of simplicity while effectively blocking the light from entering the room. This can be advantageous to save energy on the cooling systems in the summer.
Circular Shades
These are an excellent choice if you are looking for something that can increase your home's efficiency but in an appealing type of way.
These shades are also called honeycomb shades because you will be able to see honeycomb cells in the fabric. These cells work well to trap the air in between the windows and the room.
These shades will perfectly suit your needs if you want something attractive that can keep your rooms cool in the summers and retain the heat inside during the cold winters. You can go through a useful source affordable blinds.com, and find the right type for your home.
Pleated Shades
Similar to the roman shades, pleated shades are also made from a single sheet of fabric. However, these shades don't have a similar drape to the roman options.
Where the roman shades have a few horizontal folds in them, these look more like slats because the folds are much more in number. Regardless, they have an incredibly beautiful appearance and look really well in most areas of a home.
Sheer Shades
Sheer and semi-sheer shades can act as a decorative element in a room while also being very functional.
These shades are often picked by people that don't need much privacy and like to have some natural light coming into the rooms. They come in a range of fabrics that can look incredibly beautiful in all areas of your home.
If you want your home to brighten up during the day, then sheer or semi-sheer shades might be the ones to go for.