Feeling too hot? A ceiling fan can always help to cool you down. Read more to know how to choose the right ceiling fan for you.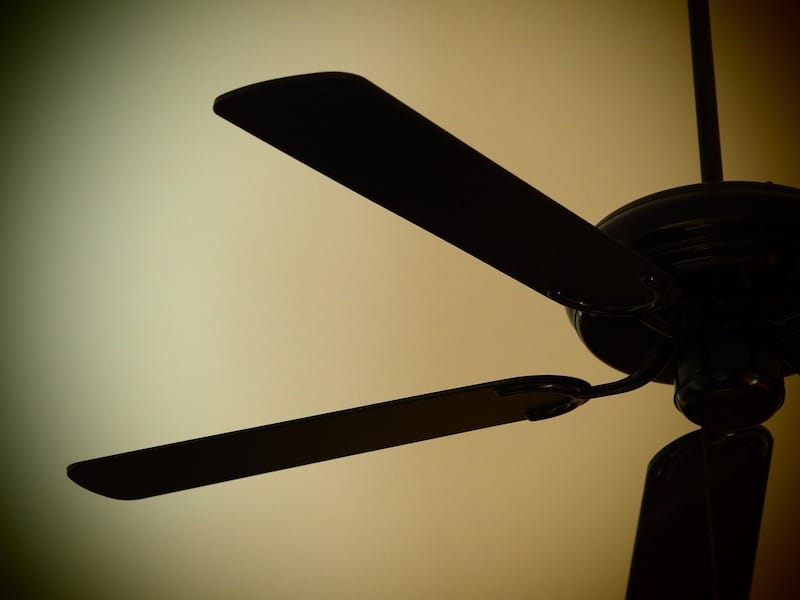 The hot and humid summers in St. Louis can easily exhaust you. Ceiling fans can be an amazing addition to your room in such weather. Not only do they help with air circulation, but a stylish one can also enhance the look of your room. With the upcoming scorching summer heat, Ceiling Fan Installation in St Louis is, therefore, essential.
But how do you choose one that gives you comfort and goes with your style?
In this article, we have gathered tips from different experts on how to get the perfect fan in terms of size and design.
Choosing a Ceiling Fan – Things to Consider
There are multiple factors to keep in mind while picking a ceiling fan. The main considerations should be the size of your room size and your personal preference regarding the color and style.
The Right Size
Getting the right size fan for your room is very important. You do not want a large fan taking over a small, cozy space. Also, a small fan is not sufficient to cool down a large room. In that case, you may need to add multiple fans to maintain good airflow. To measure the space, take the length of the room and multiply it by the width. This will give you the square footage of your room.
length × width = square footage
According to the American Lighting Association, the fan size proportional to the room size is given below.
Rooms up to 75 square feet: up to 36 inches wide
Rooms 76-144 square feet: 36 to 42 inches wide
Rooms 144-225 square feet: 50 to 54 inches wide
Rooms larger than 225 square feet: an oversize fan or multiple ceiling fans
Ceiling Fan Downrods and Mounting Types
To pick the right mounting type and down rod length, you will need to know your ceiling height. To do this, measure from the highest point of the ceiling to the floor. Now pick the type of fan you need.
For a ceiling height of 9 feet or lower, consider a hugger fan or a flush fan, as they can be mounted without using a down rod.
For a common ceiling height of 8 to 9 feet, low profile fans can be employed. The dual mount feature on these fans allows you to mount them close to the ceiling or with a down rod.
For ceilings higher than 9 feet, consider adding a down rod for better airflow.
If you need a down rod, here is a chart to find the right length.
Click here to find out which type of fan to buy.
| Ceiling Height | Recommended DownRod Length |
| --- | --- |
| 9′ | 6″ |
| 10′ | 12″ |
| 12′ | 24″ |
| 14′ | 36″ |
| 16′ | 48″ |
| 18′ | 60″ |
| 20′ | 72″ |
For safety, mount standard blades at least 7 feet from the floor, and metal blades 10 feet from the floor.
Ceiling Fan Controls
There are three control options for ceiling fans:
Pull chain
Remote control
Wall control
Not all ceiling fans have all three options. However, a lot of them can have a combination. Pick one that you like the most.
Location of the Fan
Consider the location of the fan you want to install. Will it be indoors or outdoors?
If you are looking for indoor fans, take your pick. Nearly all fans can be used indoors.
If you need an outdoor ceiling fan, here is how to find the right one. There are two types of outdoor ceiling fans: damp listed and wet listed.
Different Types of Ceiling Fans
Damp Listed Ceiling Fans
We suggest the damp listed fans in outdoor areas that are covered and not directly exposed to water, for example, covered patios or covered gazebos.
Wet Listed Ceiling Fans
Some outdoor areas such as open-air desks or uncovered gazebos are exposed to water. For those areas, we suggest going with a wet listed ceiling fan.
No Noisy Fans
Noisy fans equal sleepless nights. You want a quiet fan that makes almost no noise. If your ceiling is of standard size, use a hugger fan. Use shorter downrods if you have a high ceiling. Remember, loose, wobbly fans get very distracting and annoying after a while.
Fan Style
Fans are now being made with so many different modern designs, and there are various options to choose from. There are bent blade fans, and fans with two or even one blade. However, a fan with one blade might not be the most efficient choice.
Windmill Fan
These make awesome centrepieces for your room. The minimalist design adds an aesthetic value.
Cage Fan
These fans are enclosed within a cage. Since they are small in size, they are perfect for small rooms but not efficient for large ones.
Propeller Fan
The minimalistic design of propeller fans is what makes them so popular in St. Louis. The blades are rounded and narrow and give the shape of an airplane propeller.
Aviator Blade Fan
These blades are more angular than propeller fans and are rectangular, unlike the rounded ones of propeller fans.
Turbine Blade Fan
These can have more than three blades and mimic the look of a wind turbine. They can be a very dramatic addition to your room.
Twisted Blade Fan
Because of their twisted blade shape, they can create a higher airflow.
Leaf Blade Fan
If you are looking for a flower-shaped fan, this is the right pick for you. They usually have five blades like a flower and generate a much gentler airflow.
Efficiency Considerations
It is always smart to choose a fan that is efficient so that you don't waste electricity and get the most out of the product. Look for an "Energy Star" rating while picking a ceiling fan. The most efficient ones are marked with this. They are usually 60 percent more efficient than other fans.
Now that you know, let the airflow. Using the tips above, make your right pick and enjoy the relaxing St Louis breeze!